Posted by Ivan G. Shreve, Jr. on Jun 26th 2022
While attending high school in his native San Francisco, actor Jack Moyles–born on this date in 1913–was quite the athlete, excelling at baseball, football, and tennis. But when he learned that a passing grade in his senior English class could be his if he participated in a high school play, Jack shifted his interest to acting. Old-time radio fans are indeed most fortunate that he made this decision. Moyles was not a big show business name by any measure of the yardstick, but he was one of the hardest working thesps in the aural medium. He mastered many dialects during his radio career (Jack could do everything from Chinese to Chicago gangsters) and was a first rate impressionist on top of that, with leaders like Franklin Delano Roosevelt and Winston Churchill in his repertoire.

Jack Moyles attended the University of San Francisco, taking advantage of all the drama classes offered there. His first radio job was as an announcer for KYA in 1933, and Moyles later joined KSFO in 1937. Among the radio programs on which he appeared was Hal Burdick's Night Editor, on which Moyles played "Bobby." Jack did it all back then–acting, writing, producing, engineering, singing (his experience with the high school glee club came in handy here)--but in looking back on his early radio days he credited joining AFRA (American Federation of Radio Artists) with being the impetus for his successful career. You see, Moyles was elected vice president of the union and upon taking office, lost his staff job at KSFO. Jack was forced to go the freelance route. "During the first six months as a freelance artist," he told Radio Life in 1948, "I not only made twice as much money as I'd made in a year previous to that, but I made a lot more contacts, played a lot more roles, and broadened my radio horizons, so to speak, greatly."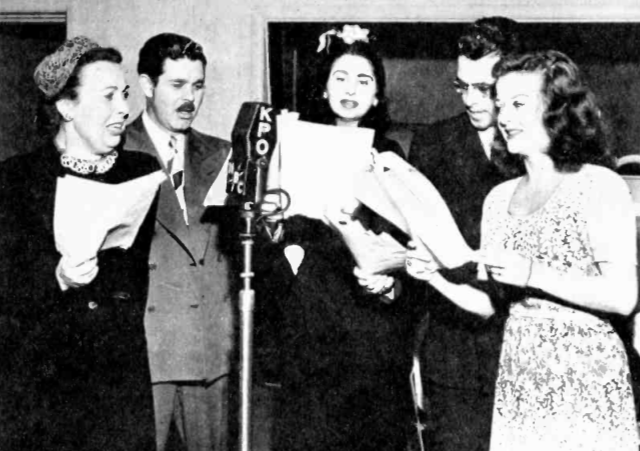 Jack Moyles migrated to Hollywood in November 1944, and soon found himself quite the busy performer beginning with a steady gig on The Pacific Story. His talent for mimicry got him work impersonating Roosevelt and Churchill on ABC's Don't You Believe It and CBS' Destination Tomorrow. Jack portrayed "Mel Sherwood" on the long-running daytime drama Hawthorne House, did one-man narration and dramatizations on Real Story, and was one of the stars (along with familiar radio names like Bea Benaderet, Mary Jane Croft, Cathy Lewis, Howard McNear, Jay Novello, and Lurene Tuttle) on the critically acclaimed CBS series Twelve Players. Moyles played "Bullface Dickens" on Get That Story and made frequent appearances on Gene Autry's Melody Ranch, I Was There, Opportunity Theatre, and The Whistler.

January 8, 1945 marked the debut of what is probably Jack Moyles' best-known radio role. That's when A Man Called Jordan premiered over CBS' West Coast as a five-day-a-week quarter hour, with Jack as "Rocky Jordan," proprietor of the Cafe Tambourine in Istanbul (not Constantinople). Restaurateur Rocky, described by author John Dunning as "a hero in the I Love a Mystery mold," frequently found himself up to his neck in intrigue along with his sidekick Ali, girlfriend Toni Sherwood, and chum Duke O'Brien. The series expanded to a half-hour in July of that same year and was heard until 1947 in various time slots. The show would be resurrected on October 31, 1948 as Rocky Jordan (but still heard only on the West Coast), with Jordan's eatery relocated to Cairo and emphasizing the love-hate relationship between Rocky and his friendly nemesis Captain Sam Sabaaya (played by fellow Twelve Player Jay Novello). Broadcast on Sunday evenings, Jordan would run until September 10, 1950, frequently sponsored by Del Monte Foods. When Rocky Jordan finally got the full network treatment in June 1951 (as a summer replacement for Mr. Chameleon) Moyles was sadly replaced by a "name" in George Raft. Jack, however, was clearly the superior radio Rocky.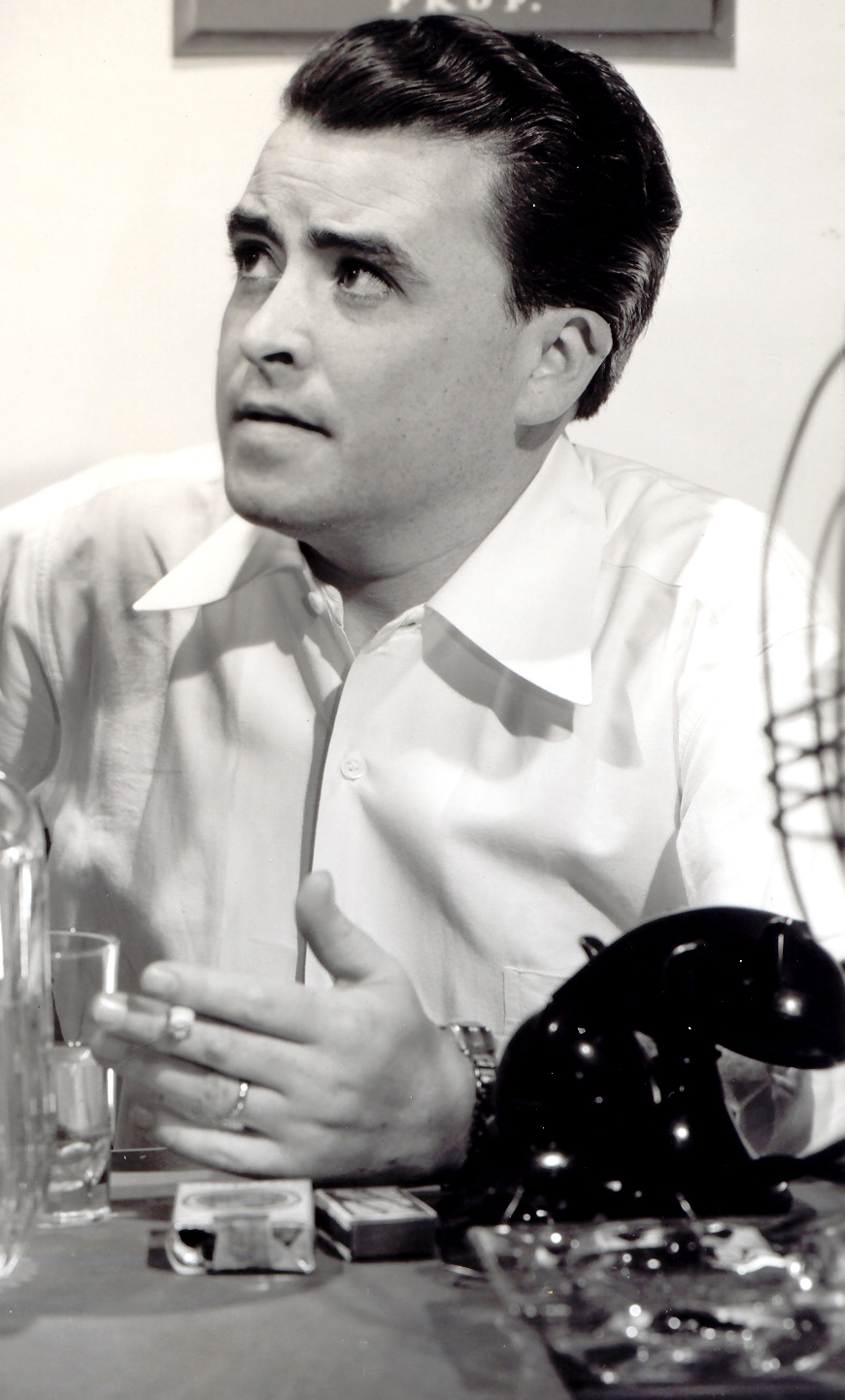 After Rocky Jordan, Jack Moyles would score roles on series such as Point of Law, The Whisperer, and Wild Bill Hickok, and is fondly remembered by old-time radio fans as Sergeant Pete Karger on The Line Up and Major Daggett on the all-too-brief Fort Laramie in 1956. Moyles' extensive radio resume also includes appearances on The Adventures of Philip Marlowe, The Adventures of the Saint, Barrie Craig, Confidential Investigator, The Bill Goodwin Show, Broadway's My Beat, The Cavalcade of America, Command Performance, Confession, Dangerous Assignment, Dark Venture, Doctor Paul, Escape, Fibber McGee & Molly, Frontier Gentleman, The General Electric Theatre, The Great Gildersleeve, Gunsmoke, The Hallmark Hall of Fame, Have Gun – Will Travel, The Harold Peary Show, Hedda Hopper's Hollywood, Hopalong Cassidy, Inheritance, Luke Slaughter of Tombstone, The Lux Radio Theatre, Make Believe Town, My Favorite Husband, My Little Margie, Richard Diamond, Private Detective, Romance, The Roy Rogers Show, Screen Directors' Playhouse, Stars Over Hollywood, Suspense, Tarzan, and Yours Truly, Johnny Dollar. According to Jack's nephew, Jim Moyles, the actor would often contribute to the writing on shows (particularly Fort Laramie), though he would refuse any credit.

Jack Moyles' work on radio kept him busy and as such, his movie and TV credits are scant. The 1951 feature The Desert Fox has Jack doing his celebrated Churchill impression (uncredited) and he has a brief bit in 1958's The Line Up (he appeared on the TV series, too). His TV appearances include The Adventures of Fu Manchu, Dragnet, Klondike, State Trooper, and This Man Dawson. Jack Moyles passed away in 1973 at the age of 59.

I checked the voluminous Radio Spirits inventory…and boy oh boy, do we have plenty of Jack Moyles' work on tap for you. We have two volumes of Fort Laramie featuring Jack in one of his signature radio roles, as that series' Major Daggett. You can also hear Jack on collections of The Adventures of Philip Marlowe (Lonely Canyons, Night Tide, Sucker's Road), The Adventures of the Saint (The Saint is Heard, The Saint Solves the Case), Dark Venture, Frontier Gentleman (The Violent Years), Gunsmoke (The Hunter, Snakebite), Have Gun – Will Travel (Bitter Vengeance, Blind Courage, Deadline, Dressed to Kill), Hopalong Cassidy (Out from the Bar 20), The Line Up (Witness), Romance, The Whistler (Death Watch, Murder in Haste, Root of All Evil), and Yours Truly, Johnny Dollar (Confidential, Medium Rare Matters, Murder Matters).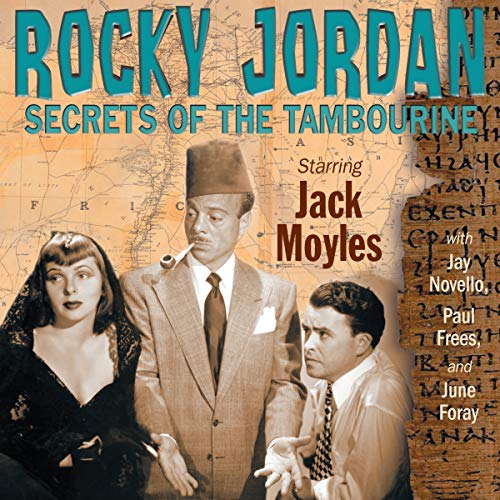 In our digital downloads store, we feature a collection with today's birthday boy in his best-remembered radio role: Rocky Jordan: Secrets of the Tambourine. You'll also find Mr. Moyles on The Adventures of the Saint: The Saint Goes Underground, Barrie Craig, Confidential Investigator, Escape to the High Seas, Frontier Gentleman: Aces and Eights, Hopalong Cassidy: Bullets on the Range, The Line Up, Richard Diamond: Trouble, The Whistler: Notes on Murder, and two Yours Truly, Johnny Dollar sets—Archives Collection and Expense Account Submitted. Happy birthday, Jack!