Posted by Ivan G. Shreve, Jr. on Jul 6th 2023
Even after taking home a Best Supporting Actress Oscar for her breakout performance in 1949's All the King's Men, actress Mercedes McCambridge continued to work in the medium that she loved dearly: radio. Mercedes was a true radio veteran; she worked for such radio legends as Arch Oboler (Lights Out, Everything For the Boys), Himan Brown (Inner Sanctum Mysteries), and Carlton E. Morse (I Love a Mystery)—all of whom recognized McCambridge's skill and versatility. It should come as no surprise that Orson Welles once called Mercedes "the world's greatest living radio actress" and on this date in 1951, she debuted in a vehicle worthy of Orson's praise: Defense Attorney.
Defense Attorney began its radio life officially in the form of an NBC audition dated April 17, 1951 entitled The Defense Rests, created by writer Cameron Blake. NBC was apparently all set to greenlight the show in June of that same year, but ABC snapped up the show, launching it on July 6th. The crime drama starred Mercedes as crusading legal eagle Martha "Marty" Ellis Bryant, who introduced the show weekly by intoning via an echo chamber: "Ladies and gentlemen, to depend on your judgment and to fulfill mine own obligation, I submit the facts...fully aware of my responsibility to my client and to you, as defense attorney." Ellis was dedicated to her work in the courtroom, of course, but like fellow barrister Perry Mason she often had to do a little investigating on the outside to ensure that she met the "challenge of defending the defenseless."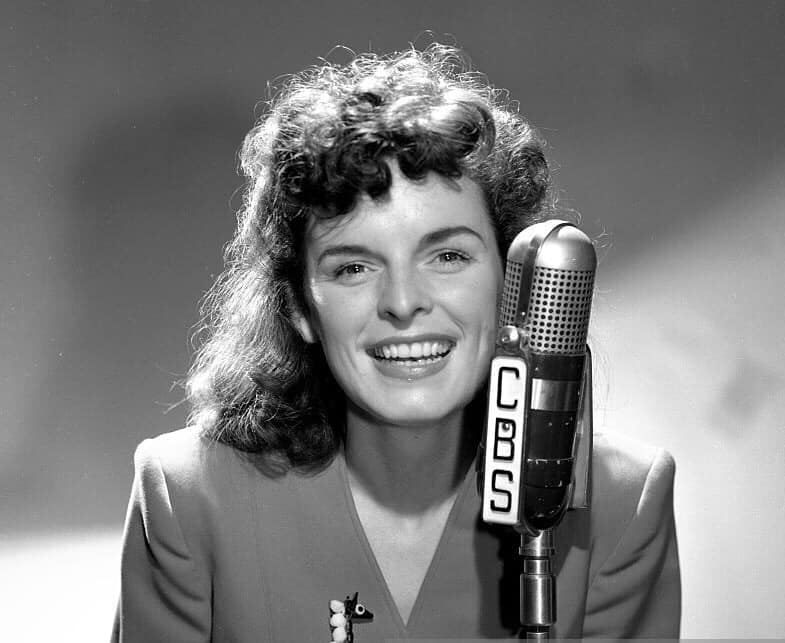 In his book Mercedes McCambridge: A Biography, author Ron Lackmann observed that Mercedes' attorney "spent more time solving crimes with her boyfriend...than she did in the courtroom". In the role of that boyfriend—Jud Barnes, a reporter for the City Dispatch—was actor-announcer Howard Culver, best known at the time of Defense Attorney's premiere as the star of radio's Straight Arrow (the program that kept him from accepting a job as Gunsmoke's Matt Dillon). Culver also previously portrayed Ellery Queen, so his sleuthing bona fides were pretty solid; as Barnes, Howard was just as determined as Mercedes' Bryant to see justice done on behalf of her clients.
Defense Attorney had a first-rate supporting cast in Tony Barrett (as Detective Lieutenant Ed Ledis) and such Radio Row stalwarts as Parley Baer, Harry Bartell, Lawrence Dobkin, Paul Frees, William Johnstone, Dal McKennon, Howard McNear, and Irene Tedrow. The program was directed by Dwight Hauser and produced by Warren Lewis, with scripts submitted by Blake and Joel Murcott. The music was the responsibility of Rex Khoury and the announcing chores were handled by Orville Anderson. Clorets was the original sponsor of Defense Attorney until Kix and Goodyear took over in 1952. Marty Barrett concluded her last case on December 30, 1952, although a small screen version of Defense Attorney did reach the pilot stage (but no further) with an installment written and directed by Fletcher Markle (a.k.a. Mr. Mercedes McCambridge).
Radio Spirits has a collection of Defense Attorney broadcasts--including the April 17, 1951 audition—available in our digital downloads store. Happy anniversary, Defense Attorney!