Posted by Ivan G. Shreve, Jr. on Jun 17th 2023
When "the Golden Age of Radio" came to what many recognize as its official end on September 30, 1962—there were only two major network dramatic offerings left standing. One was Yours Truly, Johnny Dollar—a crime drama starring Mandel Kramer as "America's fabulous freelance insurance investigator." The other was the real warhorse—billed as "radio's outstanding theatre of thrills," the dramatic anthology known as Suspense had been entertaining audiences for twenty years. It premiered over CBS Radio on this date in 1942.

Technically, the origins of Suspense go back a bit further—to a 1940 summer series that was also broadcast on CBS. Forecast was a variety showcase that offered on-the-air auditions of potential series, with the listening audience urged to send in letters of support for those that struck their fancy. The July 22, 1940 broadcast featured a radio adaptation of "The Lodger," based on the 1926 film directed by Alfred Hitchcock (who had been recruited to host that inaugural broadcast). Sir Alfred was interviewed on the program that evening—but if you listened to the show back then (or have heard it recently, since the transcription has survived) you might have said to yourself: "That doesn't sound like Hitchcock." That's because it wasn't—it was British actor Edmond Stevens, filling in for Hitch (who wouldn't become recognizable as a host until his TV series fifteen years later).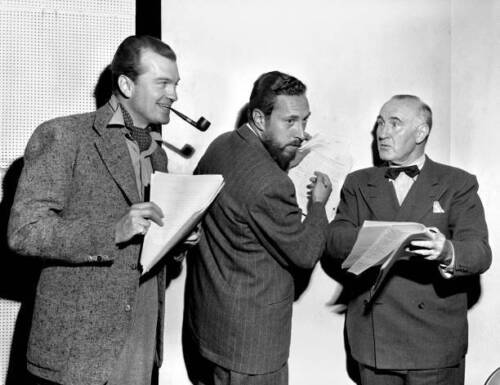 According to historian Dr. Joseph W. Webb (author of The Suspense Collector's Companion), despite the larger-than-usual budget for an audition program, the show did not get very good reviews and potential sponsors shied away from signing the program's weekly checks. CBS' West Coast program director Charles Vanda and director-producer William Spier were undaunted, however, and continued to fine-tune the idea for Suspense until it finally went on the air on June 17, 1942. Vanda would depart not long after Suspense's debut for military service, where he was instrumental in establishing the Armed Forces Radio Service. Spier, who soon earned the nickname "the Hitchcock of the airlanes," would oversee every aspect of the program, from story to sound effects…and in addition, Bill was able to lure many of Hollywood's big names to participate on his weekly half-hour program. Among the cream of the movie colony crop that made appearances on Suspense were Orson Welles, Cary Grant, Ida Lupino, Olivia DeHavilland, Frank Sinatra, Edward G. Robinson, Lana Turner and so many more. The program also exercised a little novelty in its casting on occasion, giving dramatic showcases to performers such as Bob Hope, Milton Berle, Lucille Ball, Judy Garland, Lena Horne and Phil Silvers. Spier, in particular, took special care to tailor each story to the talents of each weekly guest, and they would place their complete confidence in him.

It wasn't long before Suspense attracted an angel in Roma Wines, who began sponsoring the broadcasts in December of 1943. The program gradually obtained both critical prestige (winning a Peabody award in 1947) and respectable ratings, ultimately assuming responsibility for some of the finest radio dramas ever broadcast. Its most famous was inarguably a production entitled "Sorry, Wrong Number," first broadcast on May 25, 1943 (it would be repeated seven more times). It starred Agnes Moorehead as an invalid who overhears plans for a murder via crossed telephone wires one night when she's all alone at home. The half-hour play was written by Lucille Fletcher, who also contributed a memorable episode for frequent Suspense guest star Orson Welles in "The Hitch-Hiker"—the terrifying tale of a man who, without explanation, keeps running into a mysterious drifter by the side of the road while traveling.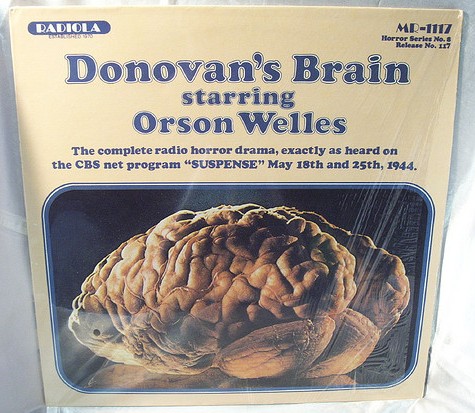 Welles also appeared in a two-part Suspense production entitled "Donovan's Brain," based on the novel by Curt Siodmak. It was adapted as a feature film on multiple occasions (most famously in 1953) and also bears the distinction of having won a Grammy—the two-part broadcast was released on an LP and snagged a trophy in 1981 for Best Spoken Word, Documentary or Drama Recording. The science fiction nature of "Donovan" was out of character for Suspense, which usually dealt in realistic crime dramas…but Spier bent the rules a little, and occasionally allowed material like "The Dunwich Horror" and "The House in Cypress Canyon" to become memorable shows.
William Spier functioned as the show's director-producer until February of 1948, when the network expanded Suspense to a full hour (and added Robert Montgomery as a weekly host) and utilized the talents of William N. Robson and Anton M. Leader. The ballooning of Suspense did not help the show's ratings, and it soon shrunk back to a half-hour while landing another sponsor in July of 1948: Autolite spark plugs. Leader stayed with the program until the end of the 1948-49 season, and then handed the directorial reins to Norman Macdonnell (with Spier returning as producer), who in turn passed the baton to Elliott Lewis in August of 1950. Lewis held the job (occasionally adopting stories based on real-life events) until Autolite relinquished its sponsorship. Subsequent directors included the returning Macdonnell and Robson, along with Antony Ellis, Bruno Zirato, Jr., and Fred Hendrickson.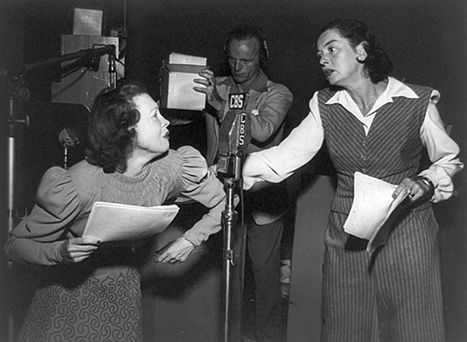 With Suspense returning to its sustained origins in 1954, the huge pool of Hollywood celebrity talent evaporated. With only the occasional big name appearance, the program found itself relying on tried-and-true radio actors like William Conrad, Lawrence Dobkin, Georgia Ellis, Harry Bartell, John Dehner, and Joseph Kearns, to name "the usual suspects." The budget for the series seemed to shrink with each passing year; often Suspense would have to recycle scripts previously used on its "sister" series, Escape. Suspense moved its production from Hollywood to New York in late August of 1959, with multiple sponsors paying the bills. CBS decided to put Suspense out to pasture in November of 1960. There was still some life in the old filly, however, because it returned to the network on June 25, 1961 (replacing the canceled Gunsmoke) and stayed around long enough to usher out the end of radio.

"If I ever do any more radio work," Cary Grant once mused in an interview, "I want to do it on Suspense, where I get a good chance to act." With approximately 900 of its original 945 broadcasts intact and awaiting a new generation of listeners, they'll get the opportunity to hear Cary and so many of his Hollywood brethren and sistren shine on "radio's outstanding theatre of thrills." Radio Spirits has enough Suspense CD collections to overwhelm your shopping cart: Beyond Good and Evil, Dead of Night, Fear and Trembling, Final Curtain, Motive For Murder, One Way Street, Ties That Bind, and Wages of Sin provide hours of edge-of-your-seat listening enjoyment. You'll also find Suspense broadcasts on Jack Benny: Be Our Guest, Great Radio Christmas, Great Radio Horror, Great Radio Science Fiction, and Science Fiction Radio: Atom Age Adventures.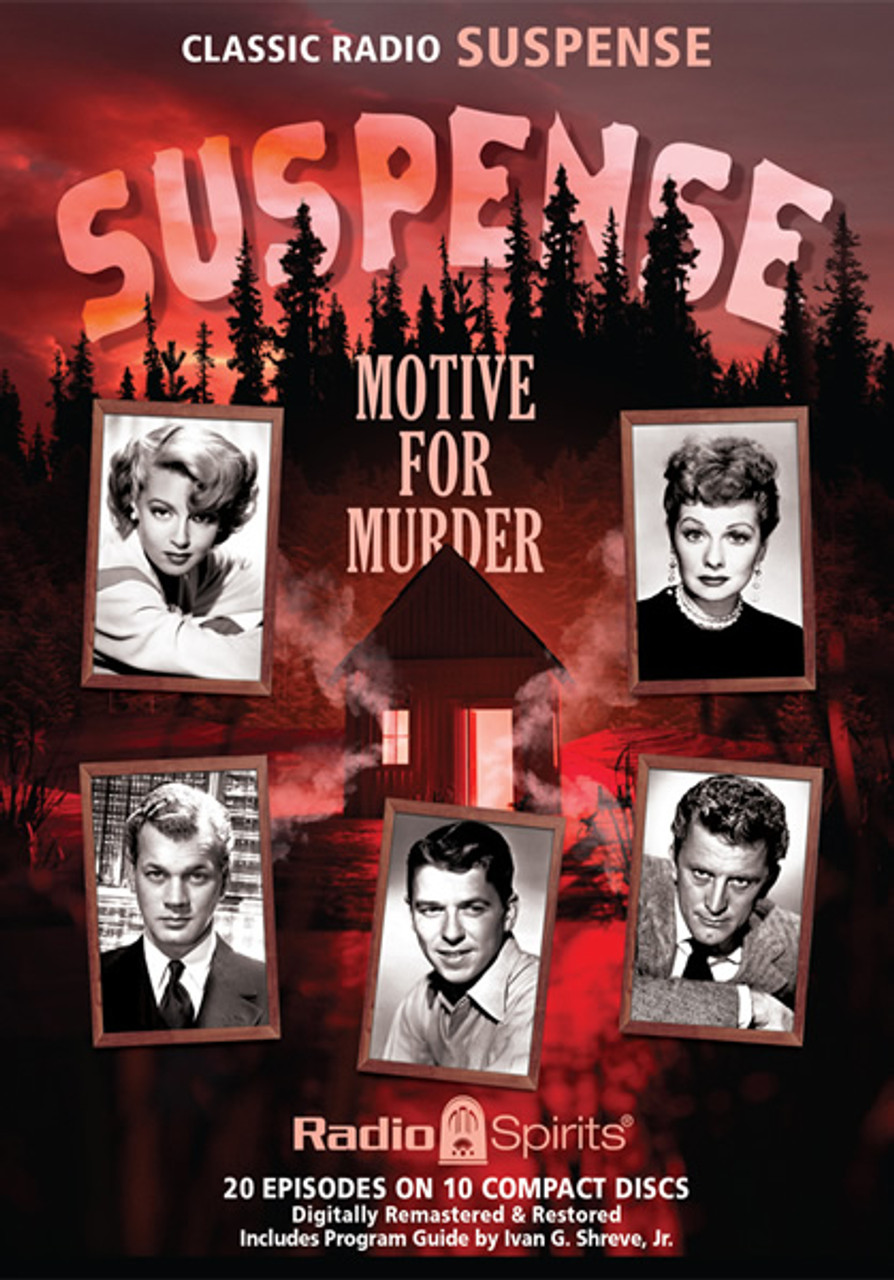 There are more Suspense compendiums in our digital downloads store: Around the World, Black Curtain, Classics, Omnibus, Suspense at Work, and Tales Well Calculated. Rounding out our holdings (I'm tempted to say we'll keep you in Suspense no longer) are Christmas On the Air, Great Radio Favorites, Radio Christmas Spirits, Radio Classics: Selected by Greg Bell, and The Voices of Christmas Past. Happy anniversary to…Suspense!