Posted by Ivan G. Shreve, Jr. on Jun 11th 2023
Actor Gerald Mohr—born in New York City on this date in 1914—might have gone through life more formally addressed as "Dr. Gerald Mohr" had it not been for a bout of appendicitis. You see, having graduated from NYC's Dwight Preparatory, Mohr enrolled at Columbia University in pursuit of a medical degree…and that's when the appendicitis hit. As he was recuperating from his operation, one of Gerald's fellow patients (who happened to work in radio) liked Gerald's pleasing baritone voice and suggested he would be ideal for employment in the aural medium. That's how Mohr became the OTR icon he is today; he got in on the ground floor at that patient's station as a junior reporter and the rest, as they say, is history. (Enough for this essay, anyway.)

Gerald Mohr's promising acting career got a tremendous boost in the mid-1930s when an encounter with Orson Welles inspired Welles to take Mohr under his tutelage and invite him to join the soon-to-be wunderkind's Mercury Theatre. Mohr's "apprenticeship" found him developing his performing chops by appearing in such Broadway productions as The Petrified Forest and Jean Christophe (in which he starred). Despite his stage success, Gerald really revealed his formidable talents in the medium of radio. The actor worked on quite a few syndicated radio productions—Ann of the Airlanes, Front Page Drama, That Was the Year—while playing the title role on The Adventures of Jungle Jim and serving as the announcer on The Shadow of Fu Manchu. Mohr soon started getting acting jobs on network programs like Dr. Christian and The Lux Radio Theatre.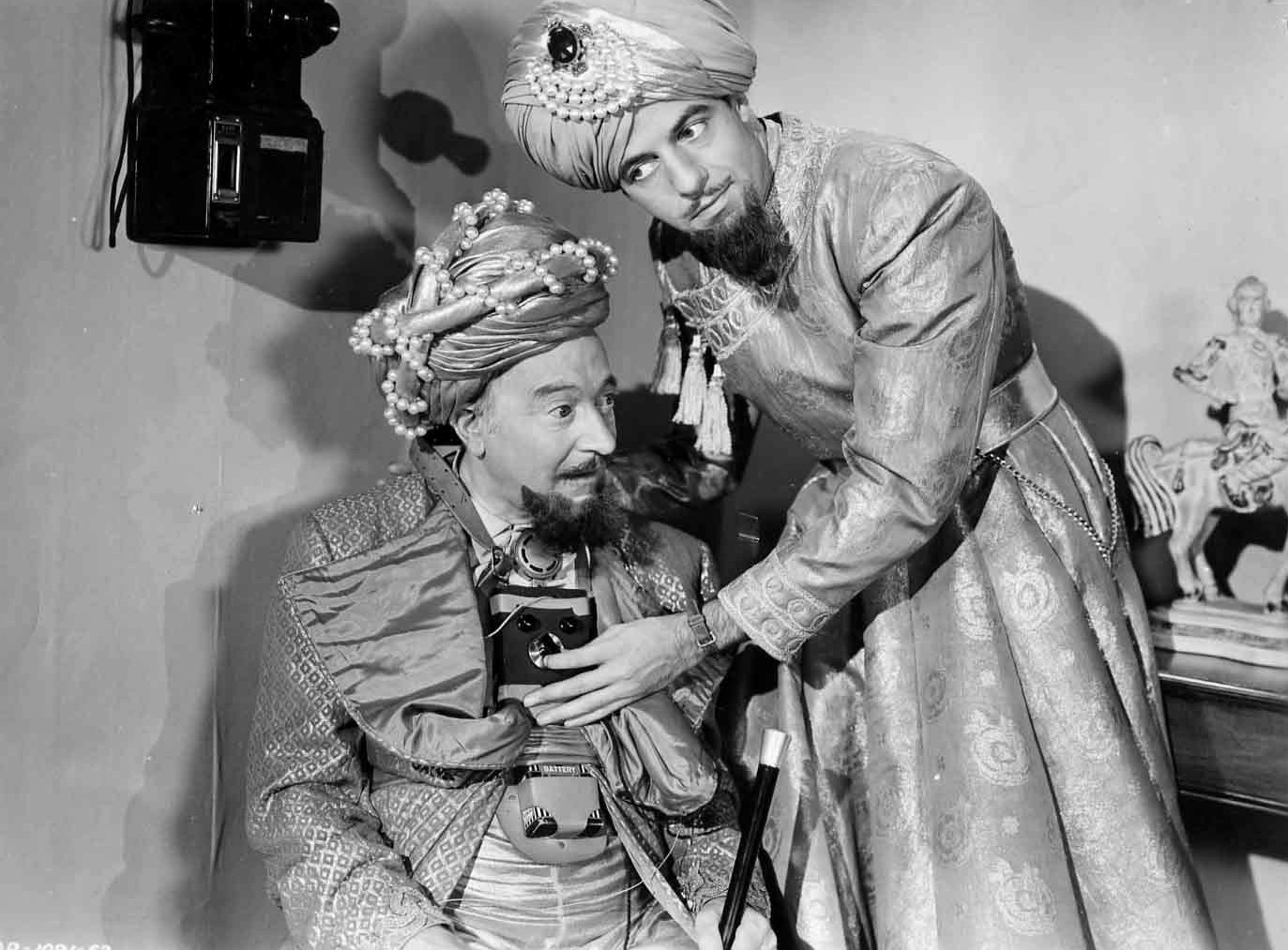 Gerald Mohr's voice was his ticket to success in Hollywood. One of his earliest gigs in the movie industry was using his sepulchral tones to voice the mysterious "Dr. Zodiac" in 1939's Charlie Chan at Treasure Island. Mohr would later give voice to The Scorpion, the villain in the 1941 serial The Adventures of Captain Marvel, and then be a bad guy in the flesh portraying "Slick Latimer" in that same year's Jungle Girl (another serial from the Republic Studios stables). Gerald's first onscreen credit was for the 1939 programmer Panama Patrol and among his most memorable film roles were Lady of Burlesque (1943), Gilda (1946), Two Guys from Texas (1948), Hunt the Man Down (1950), Sirocco (1951), Detective Story (1951), Invasion USA (1952), The Sniper (1952), The Ring (1952), Money from Home (1953), and Guns, Girls and Gangsters (1959). (His last onscreen appearance was as "Tom Branca" in 1968's Funny Girl.) One of Mohr's best remembered movie showcases was the starring role in Columbia's The Lone Wolf franchise (he took over for Warren William in 1946), playing the sleuth "Michael Lanyard" in three films and portraying Lanyard in a brief radio series (1948-49) as well.

The Lone Wolf was not the only radio crime drama with which Gerald Mohr was associated. Throughout his radio career, Gerald appeared on such favorites as The Adventures of Ellery Queen, Box 13, Broadway's My Beat, Crime Does Not Pay, Let George Do It, Mike Malloy, Richard Diamond, Private Detective, Rocky Jordan, Rogue's Gallery, and Tales of the Texas Rangers. From June 14, 1947 to January 4, 1948, Mohr portrayed the title gumshoe on The Adventures of Bill Lance, an ABC revival of a series previously broadcast over CBS in 1944 (with John McIntire and then Pat McGeehan as Lance). Gerald was one of several actors to play "Archie Goodwin" on The New Adventures of Nero Wolfe, and if things had gone his way he might have breathed new life into "America's fabulous freelance investigator" when he starred in a 1955 audition for Yours Truly, Johnny Dollar (Bob Bailey would, fortunately for Dollar fans, be assigned the part). Gerald Mohr's best known radio shamus characterization was on The Adventures of Philip Marlowe, a detective drama based on Raymond Chandler's creation that was heard over CBS between 1948 and 1950 and a brief summer run in 1951. Chandler purportedly preferred Mohr's interpretation of Marlowe to the actor who previously played the sleuth (Van Heflin, in a 1947 summer series) and I'm willing to bet it was because of Gerald's legendary opening: "Get this and get it straight: crime is a sucker's road, and those who travel it wind up in the gutter, the prison, or the grave…"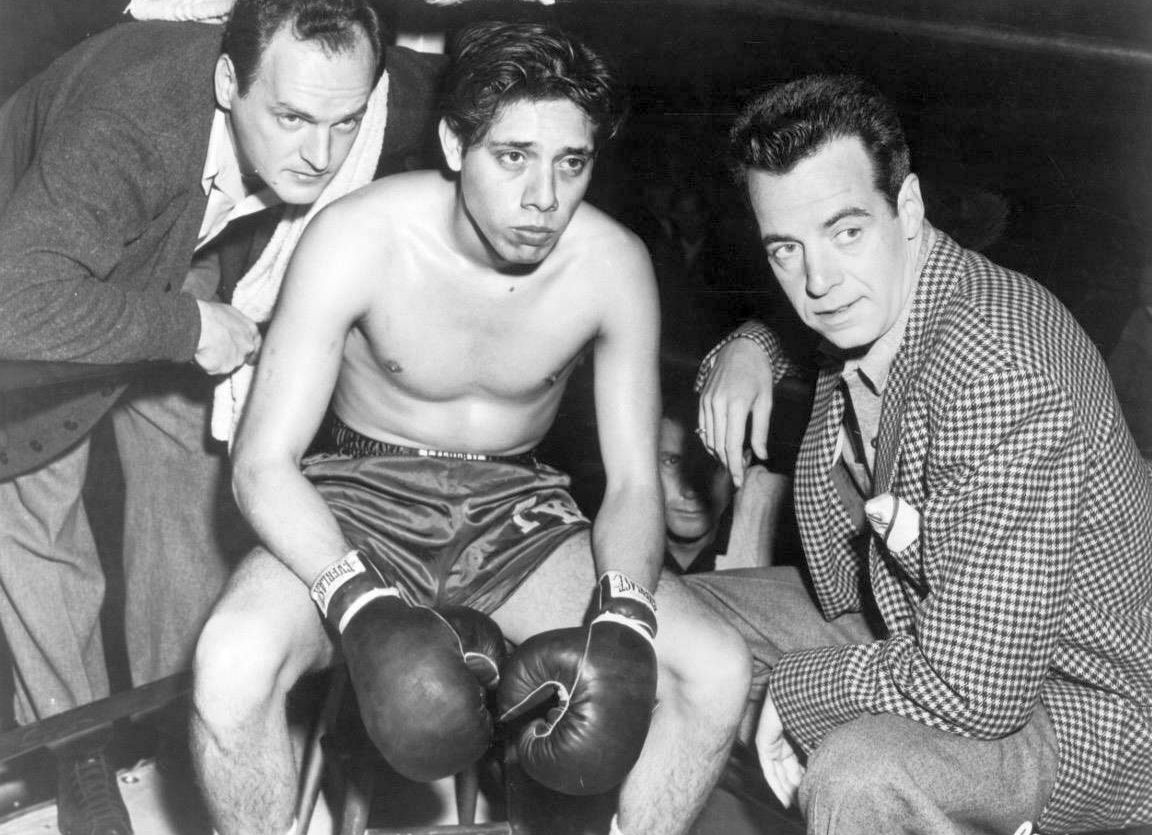 The key to Gerald Mohr's radio success was his acting versatility: sure, he could tackle dramatic parts but Gerald was equally adept at comedy. For example, on Eddie Cantor's program Mohr figured in a lengthy story arc as "Baby Face," a hood heckbent on kidnapping the star. Gerald played Judy Canova's muscle-bound paramour Humphrey Cooper on her show, as well as "Sorrowful Jones" on The Damon Runyon Theatre and French teacher "Jacques Monet" on Our Miss Brooks. The actor worked with such funsters as Jack Benny, Bob Burns, George Burns & Gracie Allen, Phil Harris & Alice Faye, Penny Singleton, and Alan Young while making appearances on The Adventures of Maisie, The Adventures of Ozzie & Harriet, Easy Aces, My Favorite Husband, My Friend Irma, Sara's Private Caper, Shorty Bell, and That's Rich.

As you can see with a mere glance at the preceding paragraphs, Gerald Mohr's phone rang quite often and the actor never lacked for work. While it would certainly be a Herculean task to list every radio performance (it was once estimated at close to 4,000 shows) an additional list of his radio credits would include Academy Award Theatre, The Adventures of Frank Race, The Adventures of Red Ryder, The Adventures of Superman, The American School of the Air, Arch Oboler's Plays, Bold Venture, The Cavalcade of America, Command Performance, Cresta Blanca Hollywood Players, Encore Theatre, Errand of Mercy, Escape, Family Theatre, The First Nighter Program, Forecast, Gene Autry's Melody Ranch, Guest Star, The Hallmark Hall of Fame, Hallmark Playhouse, Hello Americans, I Was a Communist For the FBI, Irene Rich Dramas, The Lady Esther/Camel Screen Guild Theatre, The Man Called X, Mandrake the Magician, The Mayor of the Town, Mystery is My Hobby, Night Beat, The Private Practice of Dr. Dana, The Prudential Family Hour of Stars, The Railroad Hour, Screen Directors Playhouse, The Six-Shooter, Somebody Knows, Suspense, Theatre of Romance, This is Hollywood, The Whistler, Wings to Victory, and Your Voice of America.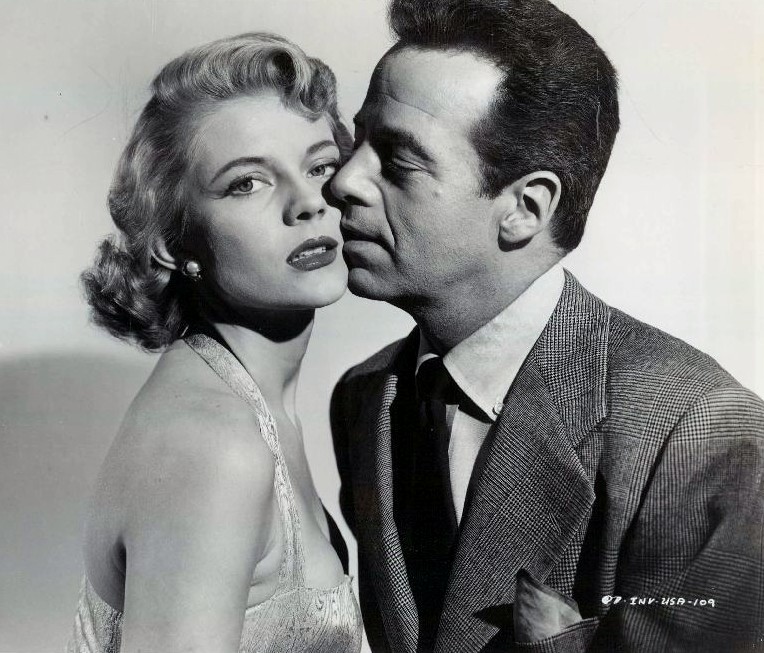 On the small screen, Gerald Mohr distinguished himself in a 1954-55 series entitled Foreign Intrigue (on which he played Christopher Storm, a Vienna hotelier) that was twice-nominated for an Emmy, and frequently appeared as a guest star on shows like 77 Sunset Strip, Cheyenne, Hawaiian Eye, Maverick (playing Doc Holiday twice), Sugarfoot, and Perry Mason. As in radio, Mohr perfected that multi-faceted acting quality that could get him gigs on shows as varied as I Love Lucy to Lost in Space. And he continued to give his pipes a workout: in several early episodes of The Lone Ranger, he served as the narrator ("He was a fabulous individual…"), and later voiced superheroes like Reed Richards' Mr. Fantastic of The Fantastic Four and the Green Lantern on The Superman/Aquaman Hour. Gerald's last TV credit was as a guest on The Big Valley; he was working on a pilot for another series (Private Entrance) in 1968 when he suffered a heart attack after completing filming, leaving this world for a better one at the age of 54.

With the many Radio Spirits collections available that feature today's birthday celebrant, we can certainly throw the shindig of the year. For openers, we highly recommend Gerald Mohr's signature radio role as Philip Marlowe on The Adventures of Philip Marlowe, Lonely Canyons, Night Tide, and Sucker's Road. (There's even an Adventures of Philip Marlowe broadcast on our potpourri set of radio gumshoes, Great Radio Private Eyes.) Next, enjoy listening to Gerald as Archie Goodwin on The New Adventures of Nero Wolfe and Parties for Death, and on the Suspense collections Dead of Night and One Way Street. You'll also understand why Mohr was one of "Whistler's children" with his presence on that iconic mystery series and Dark Moon, Grave Secret, and Murder in Haste. Rounding out our CD presentations are Arch Oboler's Plays, Box Thirteen, Damon Runyon: Here is Broadway, Escape Classics, Jack Benny: Be Our Guest, The Many Voices of Yours Truly, Johnny Dollar, My Friend Irma: On Second Thought, Mystery is My Hobby, Night Beat: Human Interest, Our Miss Brooks: Good English, Phil Harris-Alice Faye: Explain the Beer, Richard Diamond, Private Detective: Dead Men, Rogue's Gallery: Blue Eyes, and The Six Shooter: Special Edition.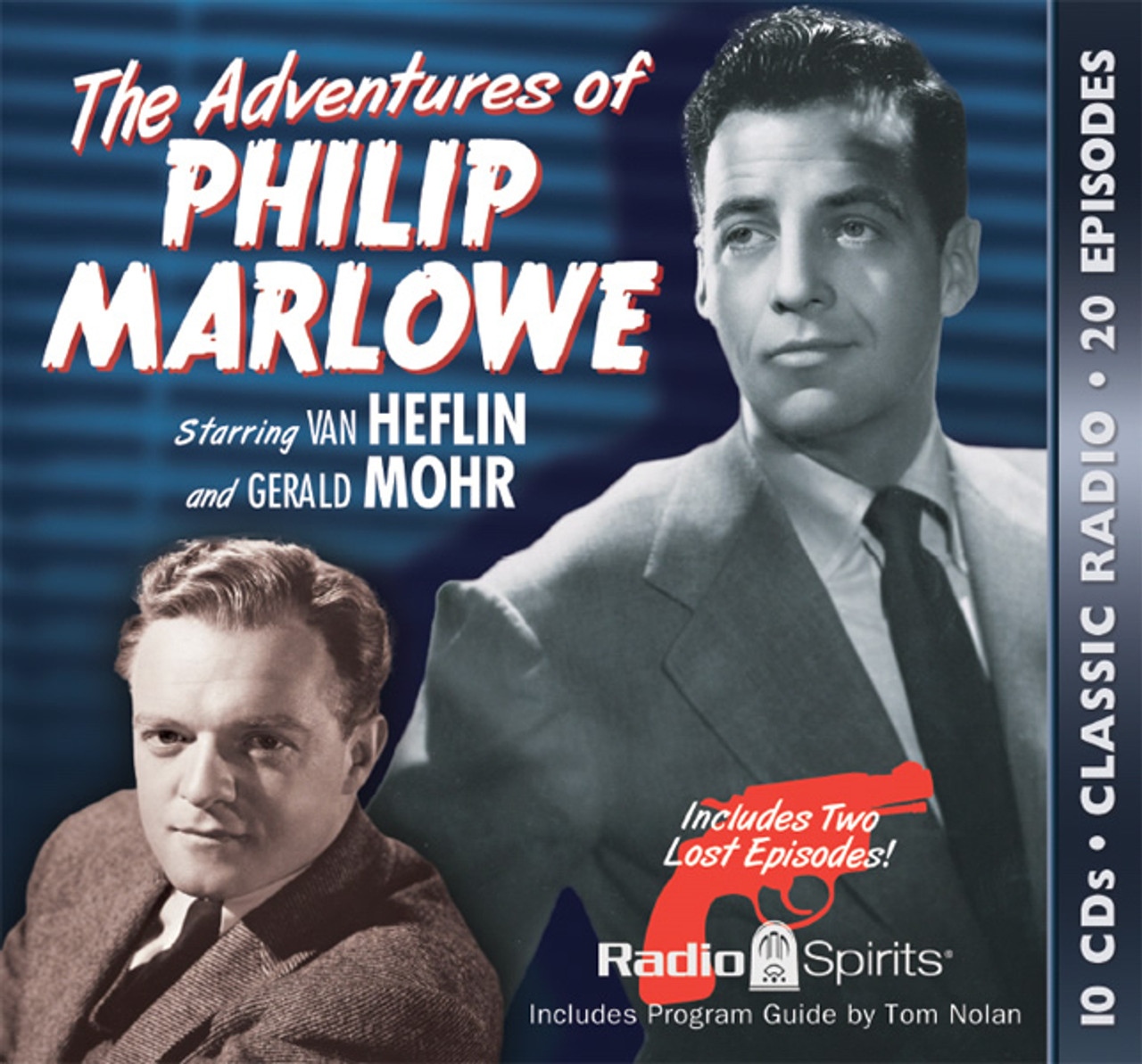 In our digital downloads store there's more Mohr (sorry about that) on collections of The Damon Runyon Theatre (Dolls and Guys and Broadway, It Comes Up Mud), Our Miss Brooks (Connie vs. Conklin, Volume One, and Volume Two), The Phil Harris-Alice Faye Show (Private Lives, Wonga), and The Whistler (Death Watch, Eleventh Hour, Impulse, Notes On Murder, Root of All Evil, Skeletons in the Closet). Last—but certainly not least—there's Escape Essentials, I Was a Communist For the FBI, The Man Called X, Radio Classics: Selected by Greg Bell, Rogue's Gallery: An Interest in Unalive Bodies, Screen Directors Playhouse, Somebody Knows, and Suspense: Around the World. Happy birthday, Gerald—the Mohr the merrier!