Posted by Ivan G. Shreve, Jr. on Apr 10th 2022
Writer Parke Levy, who became a millionaire with the creation of the TV sitcom December Bride, liked to take credit for giving character great Harry Morgan–-born Henry Bratsberg on this date in 1915 in Detroit, Michigan–-his start as a comedian. December Bride originated on radio, running for one season on CBS. It debuted in the summer of 1952 (replacing The Jack Benny Program), and the role of "Pete Porter" was played by veteran actor Hans Conried. But when the decision was made to bring the show to the small screen in the fall of 1954, Harry Morgan was offered Conried's role. His friends argued that accepting work in television "would ruin me in pictures," the actor reminisced years later. This, however, was not the case: Morgan appeared in The Glenn Miller Story (1954) and Strategic Air Command (1955), among other features -- and the Bride gig paved the way for future TV successes like Dragnet and M*A*S*H.
Harry Morgan was born the child of Scandinavian parents and grew up in Muskegon, Michigan where he attended Muskegon High School. After graduation, Morgan attended the University of Chicago with the intent of studying law, but the Depression made it difficult for him to financially afford school. He dropped out after one year and made his way to Washington, D.C. to work as a salesman for a desk company. Harry discovered that he was not particularly proficient at selling. So when he spotted a notice about tryouts at The Civic Theater, he decided to use the public speaking experience that he gained while on his high school and college debate teams to give acting a try.
The owner of the Civic also owned the Westchester Theater in Mt. Kisco, NY, and Harry Morgan was cast there as "Duke Mantee" (the role made famous by Humphrey Bogart on Broadway and in the 1936 silver screen adaptation) in a production of The Petrified Forest. It was at the Westchester that Morgan was befriended by actress Frances Farmer, who introduced Harry to his future wife (Eileen Detchon, who was Farmer's understudy). She also helped him get a role in Golden Boy, the classic Clifford Odets play in production at New York's Group Theatre in 1937. Another Westchester alum, Henry Fonda, found Harry a theatrical agent.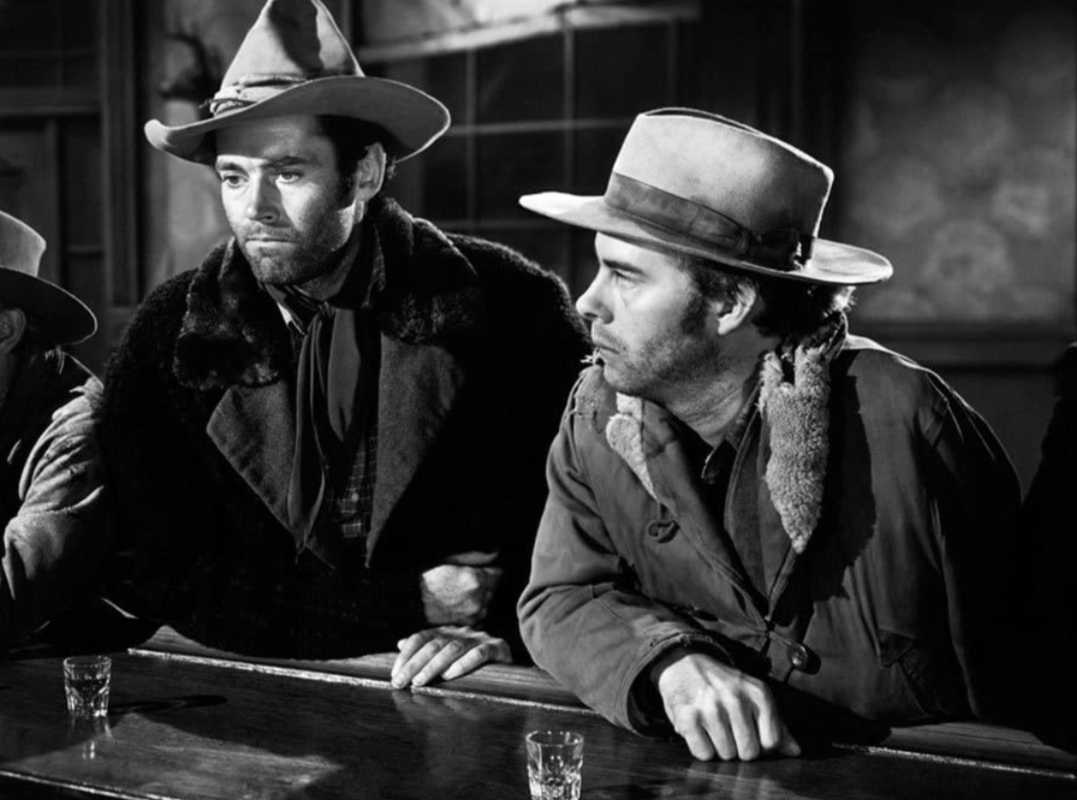 Harry Morgan appeared in many Broadway productions after Golden Boy–-including The Gentle People and Thunder Rock–-but decided to move to Hollywood in 1942 after a talent scout from 20th Century-Fox spotted him in a production of Hello Out There. Morgan's first credited role was in the 1942 film To the Shores of Tripoli, and for several years afterward his screen credit would read "Henry Morgan" (until he finally decided to change it to "Harry" to avoid confusion with the radio satirist of the same name). In Hollywood, Harry's Westchester Theatre friends continued to help out whenever they could. Frances Farmer provided room and board for Morgan and his family; and Henry Fonda, also under contract to Fox, lobbied to get Harry the part of his sidekick in the 1943 Western The Ox-Bow Incident. (Incident, considered by many classic film fans to be one of the silver screen's finest oaters, was a box office failure at the time of its release. Harry recalled that Fox head Darryl F. Zanuck was furious at director William Wellman for making a fantastic picture that nevertheless wasn't going to earn the studio a penny. "How the hell am I going to market this to women and children?")

Among the 20th Century-Fox features Harry Morgan appeared in was 1945's State Fair–-"I can truly say I was in a hit musical," he remarked in later years, "even if I didn't get to sing." He was also seen in A Bell for Adano (1945), Dragonwyck (1946), Somewhere in the Night (1946), and Yellow Sky (1948), which reunited him with Ox-Bow Incident director William Wellman. Morgan played a heavy in 1948's The Big Clock, which required him to give Charles Laughton (as a tyrannical publisher who frames star Ray Milland for a murder) massages as his masseur/hired gun. Harry also headlined–-along with Jeffrey Lynn and Martha Scott–-an interesting little noir entitled Strange Bargain (1949). It was interesting because the three stars later reprised their same roles in a Murder, She Wrote episode ("The Days Dwindle Down") that functioned as a sequel.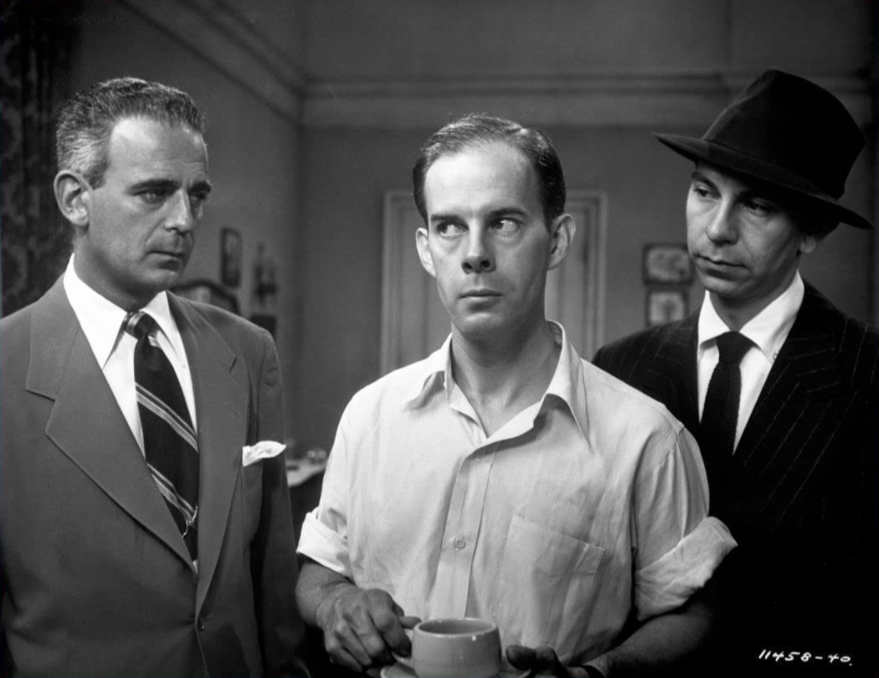 Years before Harry Morgan accepted the assignment as Officer Bill Gannon, Joe Friday's partner in the 1967-70 revival of Dragnet, the actor appeared with Jack Webb (as the bad guys!) in two film noirs from the 1950s: Dark City (1950) and Appointment with Danger (1951). Danger was actually filmed in 1949, and at that time Harry appeared on two episodes of the radio Dragnet (notably the August 18, 1949 broadcast). Morgan was no stranger to radio. Author Michael J. Hayde notes in My Name's Friday: The Unauthorized But True Story of Dragnet and the Films of Jack Webb that Harry "alternated between playing villains on radio (because of his low growl of a voice), and the hero's friend in movies (because of his nice guy looks)." In the summer of 1947, Morgan was the announcer on Mystery in the Air, a crime anthology starring Peter Lorre that took over for a vacationing Bud Abbott & Lou Costello. Other radio programs with appearances by Harry include The Amazing Mr. Malone, Family Theatre, and This is Your FBI.
The 1950s found Harry Morgan in such feature films as The Well (1951; as a drifter suspected in a child's disappearance), Scandal Sheet (1952), Bend of the River (1952), High Noon (1952), Thunder Bay (1953), The Far Country (1955), and The Teahouse of the August Moon (1956). I mentioned in the first paragraph that Parke Levy was proud of making Harry a comedian by casting him in December Bride…but people who knew Morgan at that time were familiar with his "hidden" comedic talents. (A December 15, 1945 broadcast of The Life of Riley features the actor in a funny role as Riley's mother's new boyfriend.) Nevertheless, December Bride was a most pleasant experience for Harry ("Five years went by like one," he commented to TV Guide). His next small screen project, however, wasn't quite as enjoyable.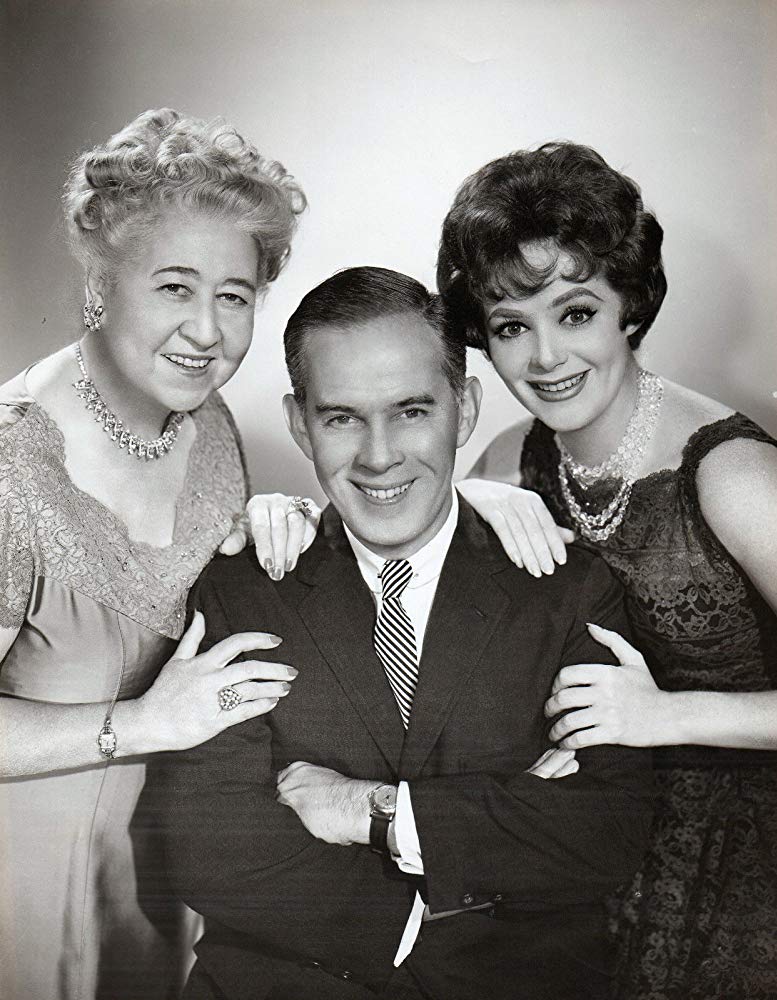 You see, on December Bride, the wife of Harry Morgan's Pete Porter character was named Gladys...and was one of those personages who was always talked about but never seen. A spin-off series, Pete and Gladys, presented Mrs. P in front of the cameras (as portrayed by Cara Williams). The show lasted for two seasons, but most believe that Gladys was funnier when merely talked about. The two stars also did not get along well, with Morgan remarking, "Let's say I wasn't sorry to see it end" when CBS canceled the sitcom in 1962.
In the meantime, Harry Morgan kept busy with an important role (as the judge) in Inherit the Wind (1960) and racked up appearances in the likes of How the West Was Won (1962; as Ulysses S. Grant), The Flim-Flam Man (1967), and both of James Garner's falling-down funny Western comedies, Support Your Local Sheriff! (1969) and Support Your Local Gunfighter (1971). Before taking on the Bill Gannon role on Dragnet, Harry also appeared as a regular on The Richard Boone Show (1963-64) and Kentucky Jones (1964-65). Morgan also had a recurring role on another Jack Webb-produced TV drama, The D.A. (in 1971), and portrayed Dr. Amos B. Coogan on Hec Ramsey (from 1972 to 1974). In addition, Harry was a familiar presence in a number of films cranked out by the Walt Disney Studios in the 1970s, among them The Barefoot Executive (1971), Scandalous John (1971), Snowball Express (1972), Charley and the Angel (1973; Harry played "the angel"), The Apple Dumpling Gang (1975), and The Apple Dumpling Gang Rides Again (1979).
Harry Morgan's best remembered TV work began with a guest appearance on the sitcom M*A*S*H as a dangerously insane general ("The General Flipped at Dawn"). When McLean Stevenson's Lt. Col. Henry Blake checked out of Korea, Harry was brought in to replace the commanding officer of the 4077th as Col. Sherman T. Potter. Morgan would play the part until M*A*S*H's cancellation in 1983, and ill-advisedly reprised the role in After MASH, a spin-off that ran from 1983 to 1985. (Harry apparently learned nothing from his experience on Pete and Gladys.) The actor's additional TV showcases include Blacke's Magic (1986) and You Can't Take It With You (1987-88). Before his passing in 2011 at the age of 96 he had two more go-rounds as Bill Gannon in the 1987 comedy feature film based on Jack Webb's creation, as well as a voice cameo in a 1995 episode of The Simpsons ("Mother Simpson").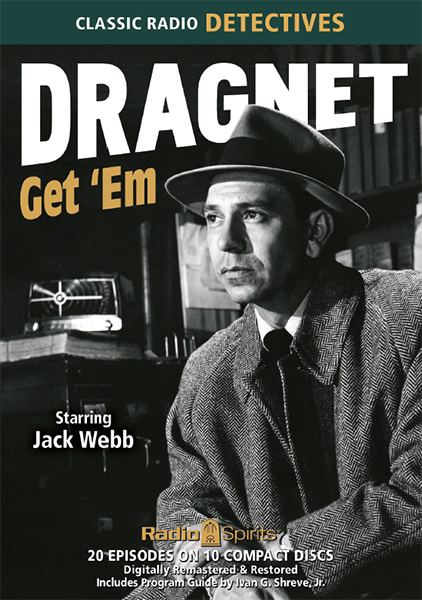 Radio Spirits invites you to celebrate Harry Morgan's natal anniversary with the purchase of our latest This is Your FBI collection, Shakedown, on which he guest stars on the broadcasts "Success Story" (03/23/51) and "The Straw Hat Shakedown" (05/18/51). (I wrote the liner notes for this one, by the way.) You can also hear Mr. Morgan on a couple of Dragnet broadcasts featured on Get 'Em…for which I also put pen to paper in composing the accompanying booklet. Happy birthday, Harry!