Posted by Ivan G. Shreve, Jr. on Jun 7th 2022
"His vocal style was something of a cross between Crosby and Como, mixing with a helping of roguish sexuality that no one, not even Sinatra, could claim," declares author Michael J. Hayde in his fascinating book, Side by Side: Dean Martin & Jerry Lewis on TV and Radio. "He radiated self-confidence, and could certainly put over a song, but his chatter between numbers tended to be heavy-handed; his put-down of hecklers a bit too nasty." Hayde is, of course, describing the entertainer born Dino Paul Crocetti in Steubenville, Ohio on this date in 1917—a man known to millions as Dean Martin.

Dean Martin was the son of an immigrant barber in a town that spotlighted so much gangster and mob activity it was affectionately known as "Little Chicago." Martin, who didn't learn to speak English until he was five years old, didn't seem to have much purpose in life, although he did develop an interest in playing the drums by his teens. Dropping out of Steubenville High School in tenth grade, Dean embarked on a series of career excursions that include bootlegging, working in a steel mill, and amateur boxing.

As "Kid Crochet," Dean Martin put up some impressive stats in "the sweet science": he lost 11 out of 12 bouts. Because boxing left him with a broken nose (which he later had fixed), a scarred lip, broken knuckles (he couldn't afford tape for his hands), and a bruised body, Dean decided to quit the profession and began working as a roulette stickman and croupier for an illegal casino located in a tobacco shop (where he had worked as a stock boy in his early years). Martin graduated to dealing blackjack, but his friends suggested he try singing after hearing his smooth vocals. Dean performed with local bands (calling himself "Dino Martini") before getting a gig with Ernie McKay's Orchestra and then with Sammy Watkins, who suggested changing his name to "Dean Martin."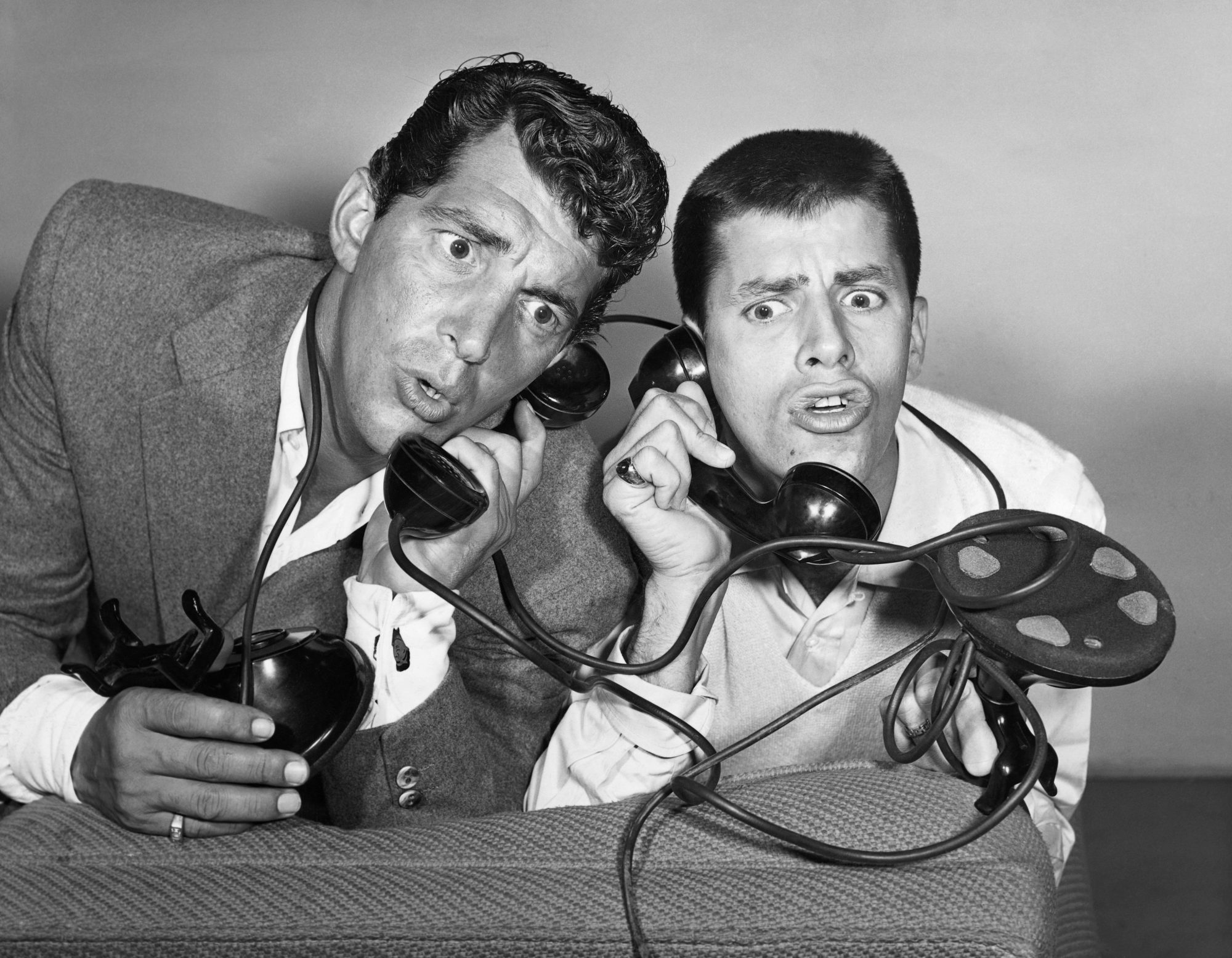 Dean Martin was drafted into the Army in 1943 and did a hitch of 14 months before being discharged due to a hernia. He continued performing in nightclubs, and in 1944 made the acquaintance of a comedic performer named Jerry Lewis, who was booked at an establishment known as The Glass Hat. The two men became fast friends, and in 1946 at Atlantic City's 500 Club, Dean and Jerry decided to form a musical comedy team. Their first performance did not go well at all and threatened with termination if the second show went equally terrible, Martin & Lewis "went for broke." As Dean was entertaining the audience, Jerry disrupted the proceedings by pretending to be a busboy and dropping plates during the performance. The audience loved it.

Dean Martin & Jerry Lewis continued convulsing audiences with their improvisational antics for the next two years, culminating in a long-running gig at New York City's famed Copacabana. The duo made their TV debut on June 20, 1948 on the premiere telecast of The Toast of the Town…which later became the long-running The Ed Sullivan Show. Martin & Lewis also began making inroads into radio; their well-received appearances on The Bob Hope Show and The Sealtest Variety Theatre led to them headlining their own radio comedy-variety program, The Martin & Lewis Show, which premiered over NBC on April 3, 1949.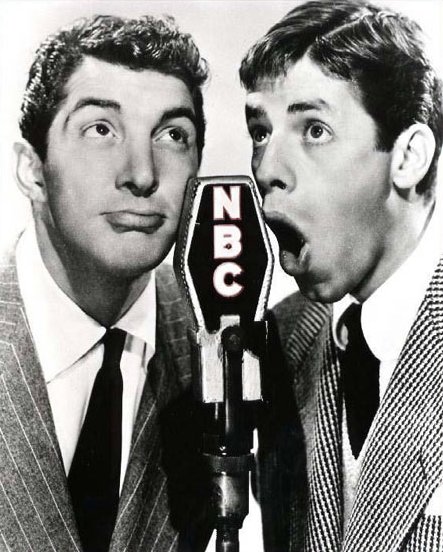 Dean Martin & Jerry Lewis' first radio series was not a huge success. The program lasted until January 30, 1950, but it mattered little to the comedy team as they had other show business venues to conquer. They would be signed by Paramount's Hal B. Wallis to a motion picture contract and made their debut in 1949's My Friend Irma, a movie comedy adapted from the popular radio sitcom starring Marie Wilson and Cathy Lewis (Wilson would reprise her role as Irma, Paramount contractee Diana Lynn replaced Lewis as Jane). Irma was a huge hit at the box office, leading to a sequel in My Friend Irma Goes West the following year. Martin & Lewis would also star in At War With the Army in 1950, and before long the duo became motion pictures' #1 comedy team at the box office. The success of their movies prompted NBC to bring their radio show back (now called The Dean Martin & Jerry Lewis Show) in the fall of 1951, and it ran until July 14, 1953.
It's been said that audiences never really experienced the zaniness that was Dean Martin & Jerry Lewis unless they caught their nightclub act; that neither movies nor radio captured what made them unique. But critics have observed that their TV appearances as rotating hosts of The Colgate Comedy Hour came very close. From September 17, 1950 to November 13, 1955, Martin & Lewis scored big laughs and ratings on the Comedy Hour while at the same time packing movie theaters with such film successes as That's My Boy (1951), Living It Up (1954), and Artists and Models (1955). Sadly, friction began to develop between Dean & Jer (Martin was fed up over his straight-man status) and the team ended their partnership in 1956.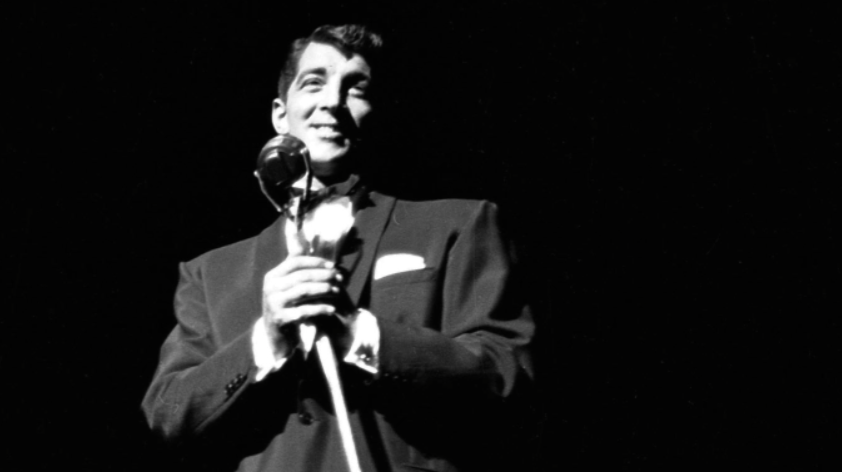 Dean Martin had too many irons in the fire to be concerned about his break-up with Jerry Lewis. Since 1946, he had enjoyed a successful recording career while clowning with his partner, scoring chart hits like Powder Your Face with Sunshine (Smile, Smile, Smile), That's Amore, Return to Me, and the million-selling Memories Are Made of This (in 1955). In 1964, Martin scored another #1 smash with Everybody Loves Somebody (it knocked the Beatles' A Hard Day's Night out of the top spot, prompting Dean to send Elvis Presley a joking telegram: "If you can't handle the Beatles, I will") and later hit the top 10 with singles like The Door is Still Open to My Heart and I Will.
Dean Martin's first solo movie venture without his famous partner, Ten Thousand Bedrooms (1957), landed with a thud. But he then landed a role in The Young Lions (1958), and the good notices from that film led to cinematic successes in Some Came Running (1958), Rio Bravo (1959), Bells are Ringing (1960), The Sons of Katie Elder (1965), Airport (1970), the "Rat Pack" films (Ocean's Eleven, 4 for Texas), and the Matt Helm franchise (The Silencers, The Ambushers). Martin's notable achievement was that he succeeded in a venue where Jerry Lewis wasn't so lucky. From 1965 to 1974, Dean hosted NBC-TV's popular variety hour The Dean Martin Show, which spun-off a series of specials known as the "Dean Martin Celebrity Roasts."

By the 1980s, Dean Martin's movie output had considerably tapered off: he appeared in both The Cannonball Run (1981) and Cannonball Run II (1984), neither of which did him any favors. Martin also appeared (as himself) in a 1985 TV-movie, Half Nelson, which featured future Academy Award winner Joe Pesci as an ex-NYC cop who migrates to Hollywood to open a security agency after his dream of being an actor is sidelined. The show briefly became a regular series, with Dean reprising his role. Martin limited his participation on the small screen to the occasional TV special before leaving this world for a better one in 1995 (on Christmas Day) at the age of 78.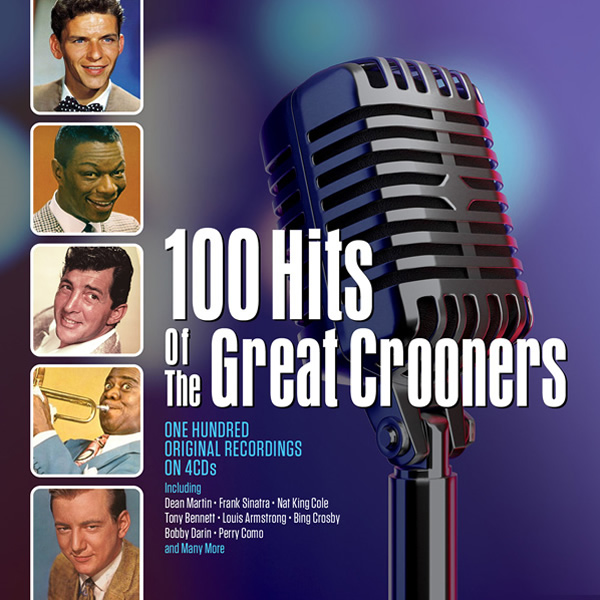 Memories Are Made of This has become identified as one of Dean Martin's signature tunes (the other being Everybody Loves Somebody, which is engraved at his burial place at Westwood Memorial Park in Los Angeles) and it's available for purchase on these CD collections from Radio Spirits: 100 No. 1 Hits of the '50s, Heartbreak Hotel: Top 100 (which also features Innamorata from Artists and Models), Take It Easy (which also includes Sway and That's Amore), and 100 Hits of the Great Crooners (in addition to You're Nobody 'Til Somebody Loves You, I've Grown Accustomed to Her Face, and The Story of Life [All This is Mine]). The 1,000th Billboard Chart: 7th September 1959 features Dean's rendition of On an Evening in Roma and you'll find his cover of Volare (Nel Blu Dipinto Di Blu) and a duet with Helen O'Connell, How D'Ya Like Your Eggs in the Morning, on Golden Oldies. There's also Yuletide Dean (Let It Snow! Let It Snow! Let It Snow!) on 40 Christmas Classics.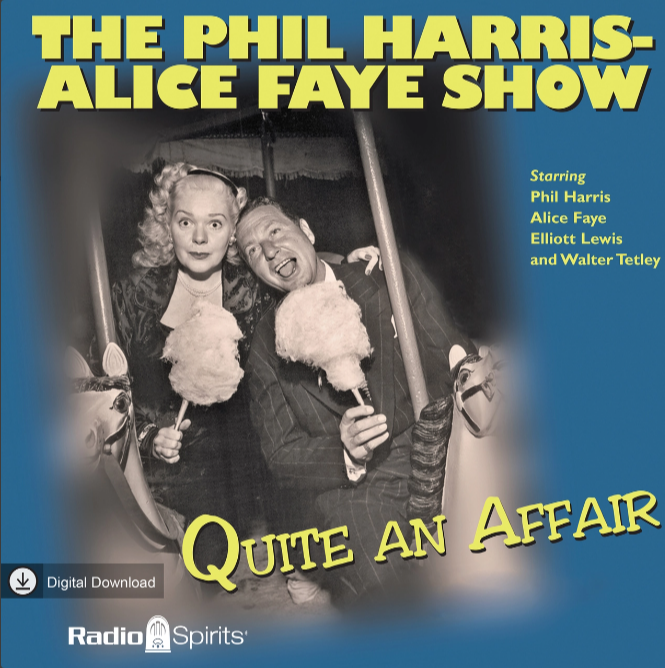 Dean Martin's 1960 comedy vehicle Who Was That Lady? with Tony Curtis and Janet Leigh is featured in the DVD set Through the Decades: 1960s Film Collection. Martin also participates in the DVD documentary Sinatra in the Movies, which details the film career of his good friend Francis Albert Sinatra. Finally, in our digital downloads store, you can listen to a broadcast of The Phil Harris-Alice Faye Show on Quite an Affair, on which he and then-partner Jerry Lewis guest star. Happy Birthday, Dean!