Posted by Ivan G. Shreve, Jr. on Mar 1st 2022
Writer Goodman Ace made a solid living in the early 1930s reviewing plays and movies for The Kansas City Post for a $75-a-week salary. To supplement this income, Goody hosted a radio show on Kansas City's KMBC (for $10 a broadcast) doing similar film review work on a program entitled The Movie Man. The story goes that when a scheduled act failed to show up for a broadcast, Ace's engineer frantically started giving him hand signals from the control booth to keep talking in order to avoid dead air. Spotting his wife Jane in the studio (she was waiting for his broadcast to conclude), Ace motioned for her to join him, and the couple improvised a casual conversation on both the card game of Bridge and a recent murder making headlines in Kansas City…in which a woman killed her husband as a result of an argument about a hand of bridge.
The response to this ad-libbed accident was enthusiastic. The mail poured in from listeners and pretty soon the Aces were broadcasting twice a week for an additional $30. Goodman and Jane would move beyond the subject of bridge into more domestic matters…and to their very own network show that premiered on the CBS Radio Network on this date in 1932: Easy Aces.

Goodman and Jane's early Kansas City tryout of Easy Aces in 1930 and 1931 caught the attention of an advertising man, who lured them to CBS and the opportunity for greater exposure. The brash Ace asked the network for $500 a week…and to his surprise, they met his demand. Because a reluctant Jane suffered from "mike fright," they got around this handicap by having Ace, Jane, and the other performers on Easy Aces emote around a card table with a built-in microphone, lending the broadcasts a casual chat atmosphere. (This was also reinforced by minimal rehearsals: the actors did a simple read-through and that was it.)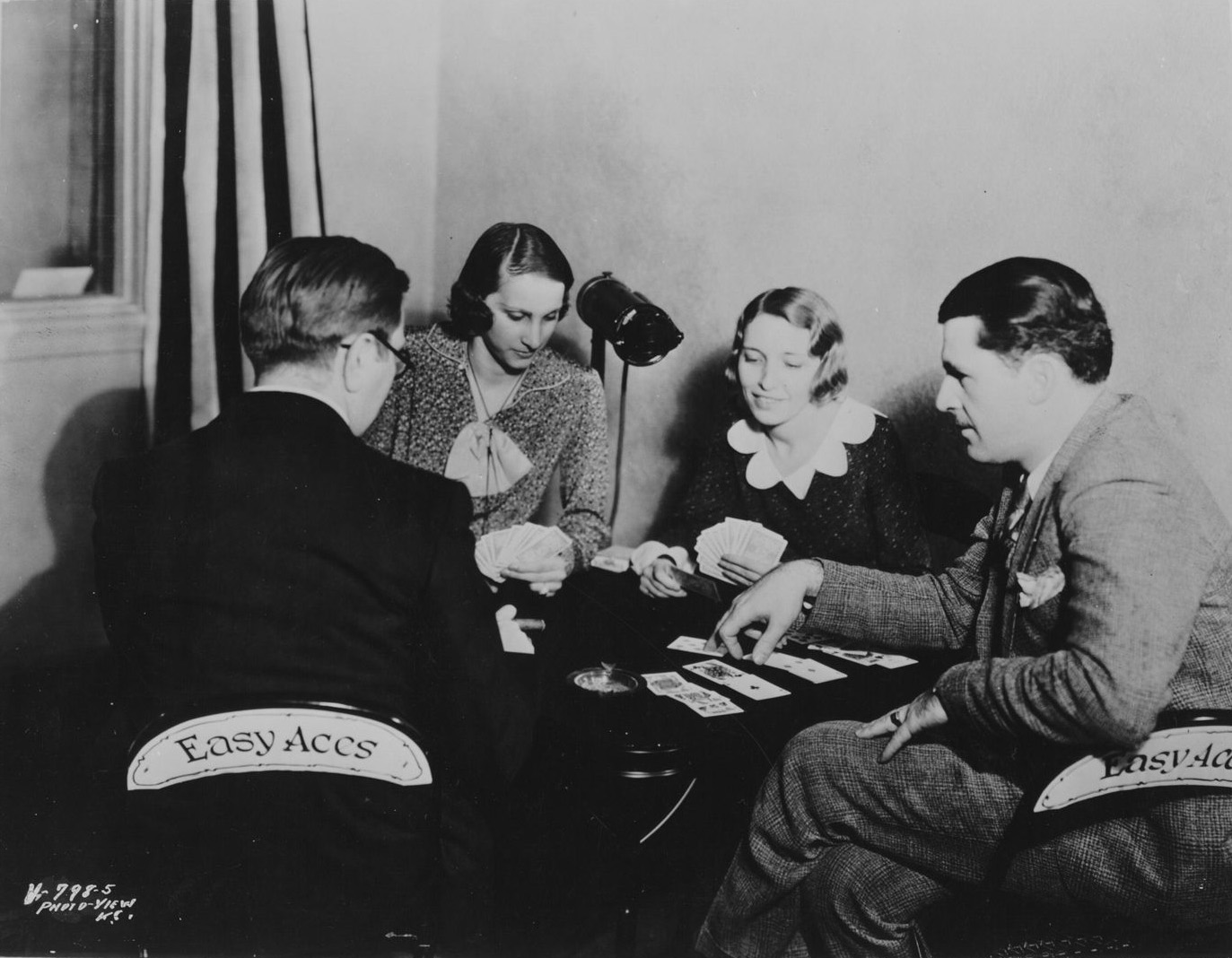 The early broadcasts of Easy Aces consisted of conversations between Goodman and Jane on just how lousy Jane was at playing bridge. Goody's kibitzing eventually reached a breaking point with Jane threatening to quit. Ace then revamped the show to focus on domestic situations (similar to Vic and Sade), transforming Jane into what Gerald J. Nachman described in Raised on Radio as the "queen of the malaprops" and "a linguistic first cousin to Gracie Allen." Goodman Ace not only had a flair for urbane, witty comedy, he created for Jane such memorable lines as "I must have the intentional flu," "A fly in the oatmeal," and "You have to take the bitter with the batter." One of his "Jane-isms" even made it into Bartlett's Quotations: "Time wounds all heels." Ace cast himself as the hapless victim of his wife's assaults on the English language, often reduced to muttering: "Isn't that aw-w-ful?"

The production of Easy Aces was most assuredly a spartan affair. There was no live audience, so Goodman Ace used the memorable giggle of WGN receptionist Mary Hunter as the show's unofficial laugh track. In fact, he hired her to play Jane's best pal Marge (or as Jane described her, my "insufferable friend"). The only music heard on the show was the series' theme song, Manhattan Serenade. Nachman observed "the lack of music and sparse sound effects made it seem as if you had put your ear to the wall and were listening to people yakking away in the next apartment." In addition to the character of Marge, Easy Aces featured Peggy Allenby as Mrs. Benton, along with actors Ethel Blume (Betty), Alfred Ryder (Carl), Martin Gabel (Neil Williams), Helene Thomas (Laura the maid), and Ann Thomas (as, appropriately, Miss Thomas). Ford Bond was the longtime announcer.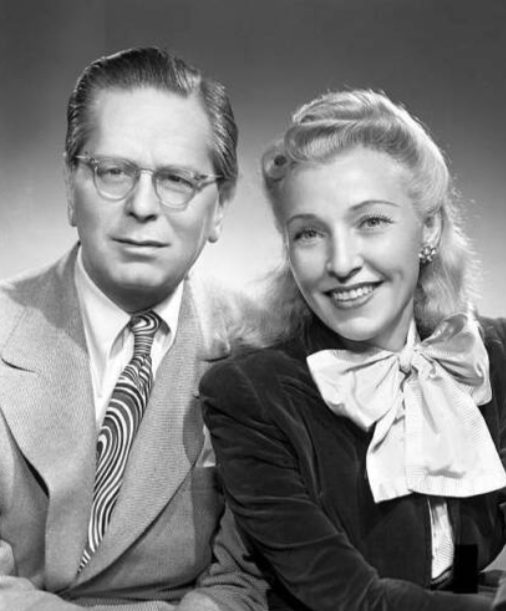 Goodman Ace was proud of the fact that Bond went the distance as the show's announcer. He was equally boastful about his autonomy as a writer (he never had a script returned for changes) and the fact that Easy Aces was never a huge ratings success. (Back in the day, the ratings were compiled via telephone…and Ace's explanation for the series' anemic performance was that listeners never answered the phone while the show was on.) Easy Aces' longtime sponsor was Anacin, who started paying the bills when the series moved to the Red Network of NBC in February of 1935. (The series would jump to the Blue Network in June.)Broadcast three-days-a-week, Easy Aces moved back to CBS in the fall of 1942 and then, in December of 1943, expanded to a half-hour. Purportedly, someone from Anacin told Ace they didn't like a musical bridge he was using on the show…and their star responded that he wasn't particularly wild about their switch from tin to cardboard packaging. Anacin then made the decision to stop payment on their sponsor checks, and Easy Aces bowed out on January 17, 1945.

Goodman Ace didn't remain idle; he sold some 1,300 transcriptions of Easy Aces to Ziv for syndication. (That netted him a tidy $75,000.) He put additional groceries on the Aces' table by earning $3,500 a week as the head writer of The Danny Kaye Show. (He kept that job until the Kaye show migrated from the East to the West Coast.) In 1946, CBS hired him back as "a supervisor of comedy and variety," which Goody explained as "I tell them how to do things and they say yes and don't do them." He was still with the organization when the network premiered an Easy Aces reboot in the form of mr. ace & JANE on February 14, 1948. Sponsored by the U.S. Army and later General Foods, the oddly-capitalized sitcom featured Goody as a New York advertising man still beset by wife Jane's malapropisms. The cast included John Griggs, Evelyn Varden, Pert Kelton, Eric Dressier, Cliff Hall, and announcer Ken Roberts. mr. ace & JANE made its final curtain call on December 31, 1948, though Goodman Ace continued plying his comedy trade (he was the head writer of The Big Show and was also the creator of CBS Is There/You Are There) for many years afterward. A television version of Easy Aces had a brief run in 1949-50.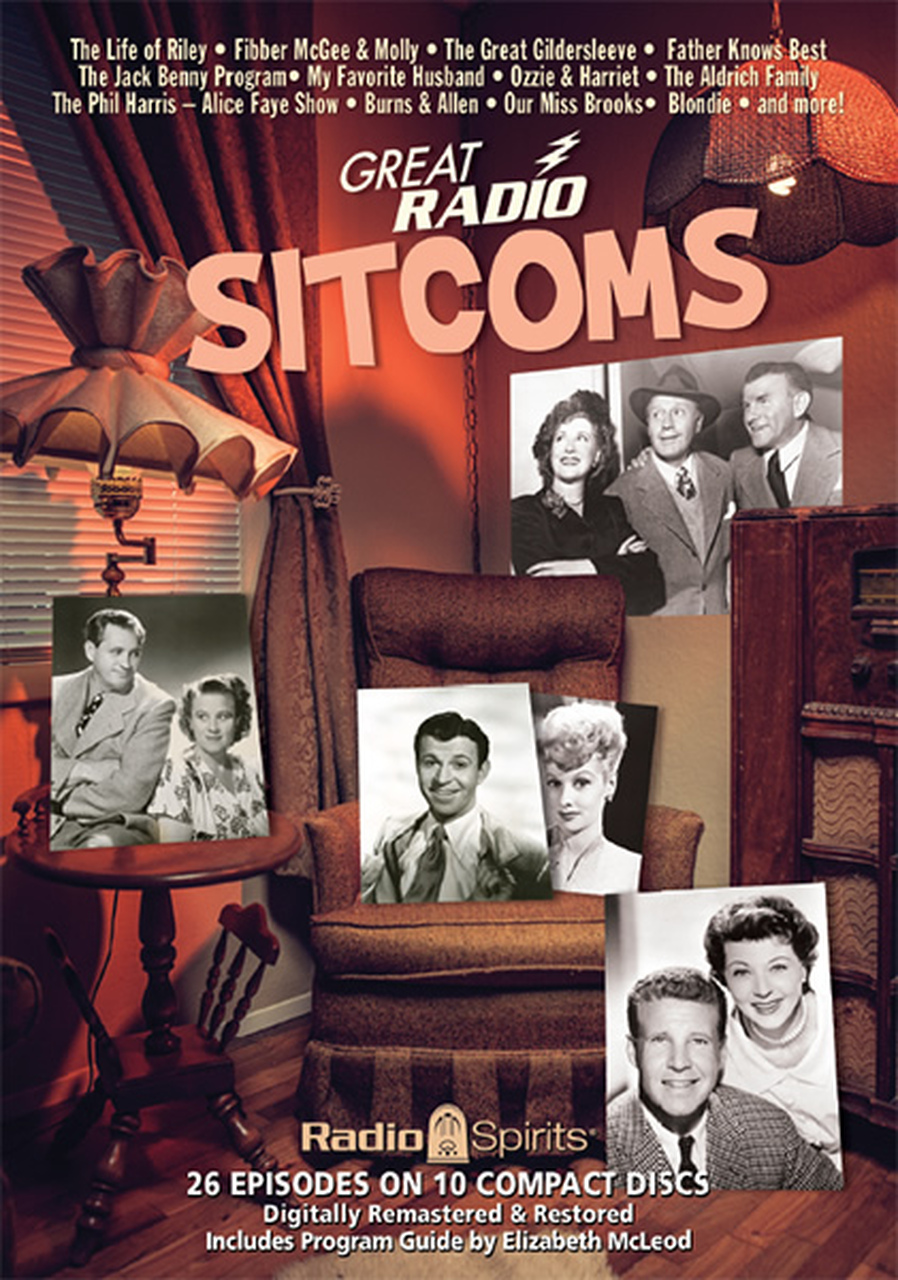 Radio Spirits' potpourri compendium Great Radio Sitcoms features a pair of Easy Aces episodes from the show's ZIV years. The series was so successful in syndication (over 100 stations signed up to broadcast the show) that it's estimated more people heard the program than when it originally aired over CBS!