Posted by Ivan G. Shreve, Jr. on Aug 18th 2022
If the man born Walter Michael O'Keefe in Hartford, Connecticut on this date in 1900 had pursued his ambition to join the priesthood…well, the Church's gain would surely have been our loss. We would, for example, have missed out on a rich musical legacy; as a songwriter, Walter penned such familiar hits as Little by Little (recorded by Doris Day) and Hand Holdin' Music (recorded by Der Bingle himself, Bing Crosby). (O'Keefe and Rudy Vallee also helped out on this latter recording.) Walter's best-remembered musical composition, however, was The Daring Young Man on the Flying Trapeze—recorded by many artists (notably Vallee), but perhaps more fondly recalled as joyously sung by a bus full of passengers in the 1934 Academy Award-winning film comedy It Happened One Night.
At the age of 12, Walter O'Keefe went to stay with an uncle and attend The College of the Sacred Heart in Wimbledon, London. He returned to the United States two years later and, in preparation for his priestly career, attended St. Thomas Academy. By the time he graduated from St. Thomas, Walter had abandoned the idea of donning a collar and a cassock. He was still interested in pursuing higher education, however, so he enrolled in Notre Dame University. Life at Notre Dame was arduous: he diligently worked his way through college, manning the switchboard at the South Bend newspaper News-Times as well as toiling in a laboratory, where he arranged botanical specimens. (Yet he still found time to participate in the Glee Club and school plays.) O'Keefe always attributed his survival at Notre Dame to legendary football coach Knute Rockne, who arranged for the would-be scholar to room at his house in his freshman year. Walter interrupted his scholastic pursuits to join the Navy in the hopes of fighting in WWI, but upon discovering he was only seventeen they turned him down flat.
After graduating cum laude in 1921, a career in vaudeville seemed to be ideal for Walter O'Keefe, as his father Michael had also become well-known as an entertainer. Walter toiled as a vaudevillian in the Midwest for several years, and in 1925 made his way to the Big Apple to hopefully hit it big on Broadway. O'Keefe wrote the lyrics for a 1928 revue called Just a Minute, then graced the cast of the revue The Third Little Show in 1931, where he performed the song When Yuba Played the Tuba. Walter would later appear in the 1942 stage revue Top-Notchers. His stage success soon earned him the nickname "The Broadway Hillbilly." O'Keefe himself once declared "A hillbilly is a city slicker who sings over the radio," so perhaps it's not surprising that he soon became a favorite of audiences in the aural medium as well. He became the master of ceremonies on The Lucky Strike Hour in 1932 (the program that introduced Jack Pearl's "Baron Munchhausen" to radio audiences) and appeared frequently on The Fleischmann Yeast Hour and The Royal Gelatin Hour, both hosted by Rudy Vallee.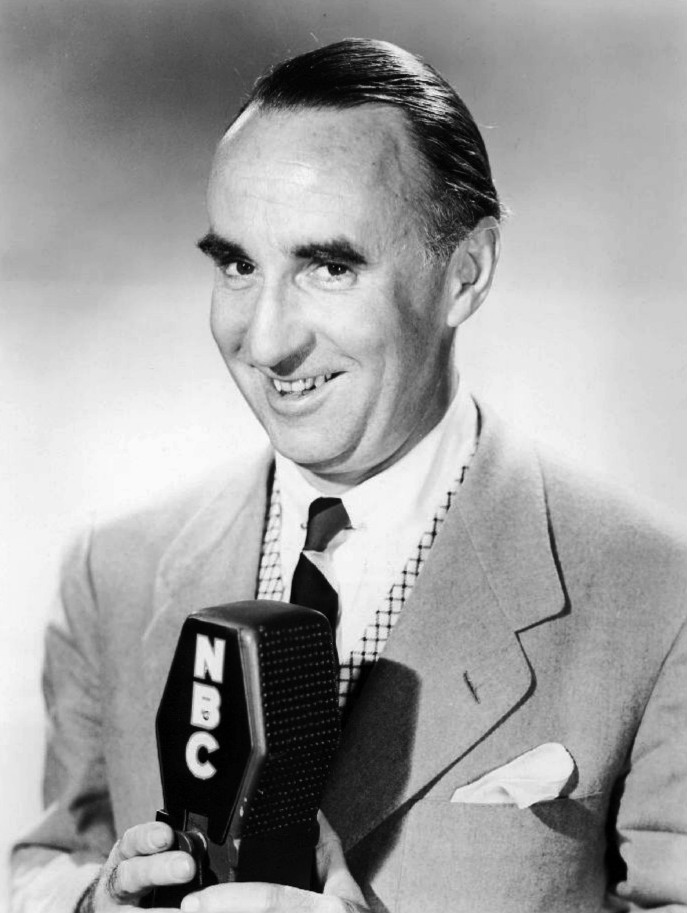 Walter O'Keefe would later make appearances on The Rudy Vallee Sealtest Show and The Rudy Vallee Philip Morris Show in the 1940s and was also a favorite guest of Bing Crosby's, appearing on Philco Radio Time and The Bing Crosby Show. Other items on Walter's radio resume include The Camel Caravan, Command Performance, The Lucky Strike Magic Carpet, Maxwell House Coffee Time (Burns & Allen), The Packard Hour, The Railroad Hour, Saturday Night Party, Town Hall Tonight (O'Keefe hosted this in the summer of 1937 for a vacationing Fred Allen), The Tuesday Night Party, Tune-Up Time, and (what else) The Walter O'Keefe Show. O'Keefe hosted (along with Jay C. Flippen) the male vs. female quiz The Battle of the Sexes from 1942 to 1944, and briefly filled in for Don McNeil on radio's The Breakfast Club in the mid-40s. That gig led to Walter O'Keefe's best remembered radio outing, as host of Double or Nothing from 1947 to 1954. Walter was also the M.C. of The Wizard of Odds from 1949 to 1954, and one of the hosts of NBC's Monitor from 1957 to 1959.
Walter O'Keefe made brief appearances in such motion pictures as The Sophomore (1929), Red Hot Rhythm (1929), and Prison Shadows (1936). However, he contributed much more behind the camera, composing songs for such features as Sweet Kitty Bellaire (1930), Vagabond Lady (1934), and Too Many Blondes (1941). (O'Keefe also contributed the original story for the Joe Penner comedy vehicle Go Chase Yourself [1938].) On the small screen, Walter appeared on such shows as The Milton Berle Show (as guest host), All Star Revue, and The NBC Comedy Hour. He also hosted a brief TV version of Double or Nothing in 1952 and filled in for Herb Shriner on Two for the Money for a few months in 1954. O'Keefe battled personal demons for many years due to alcoholism. Before his passing in 1983, he proudly announced that conquering his drinking problem was his greatest achievement in life.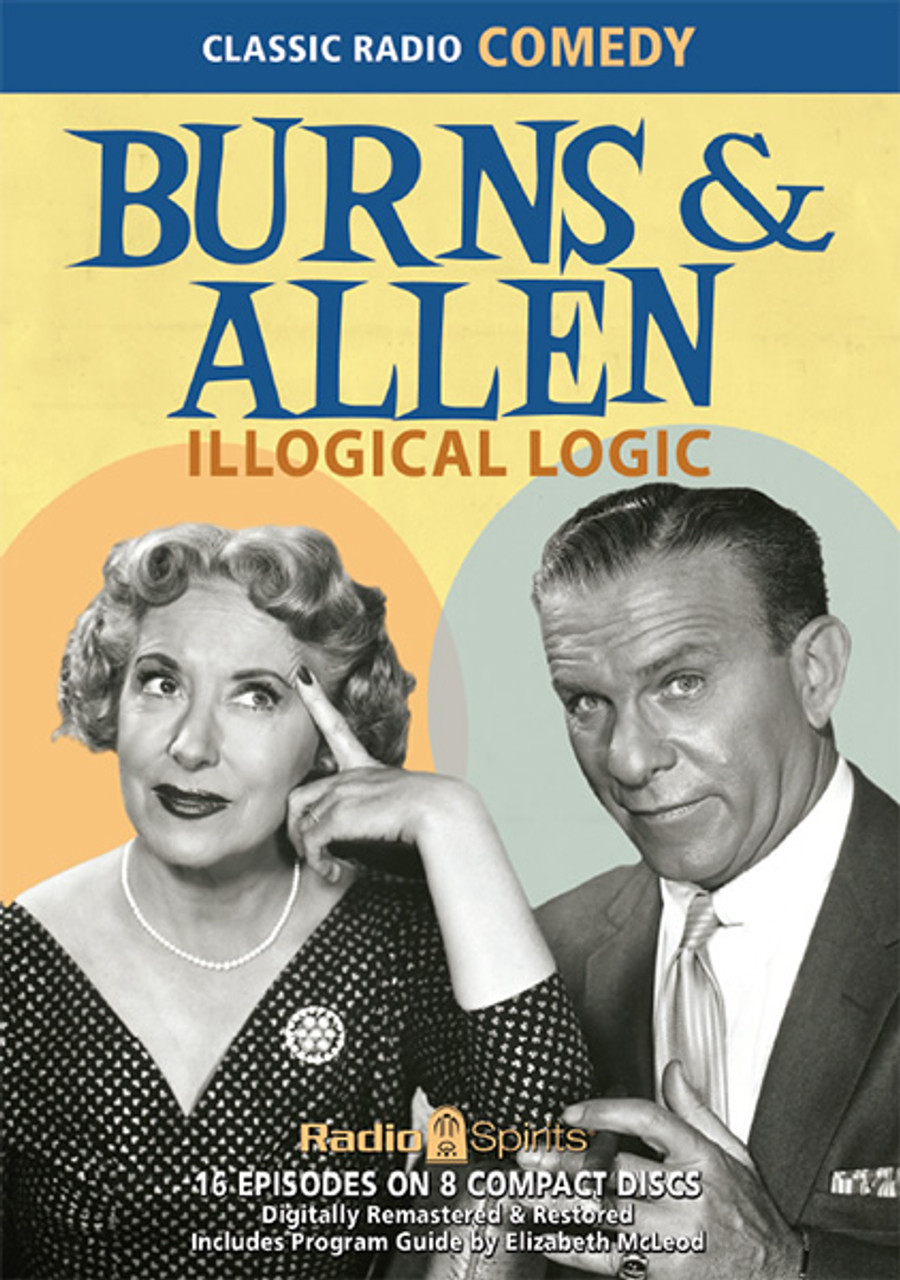 Walter O'Keefe guest starred on a January 22, 1948 broadcast of Maxwell House Coffee Time, in which he and Gracie Allen reminisced about their days in vaudeville (leaving George out of the discussion!). You'll find this funny outing on the Radio Spirits Burns & Allen set Illogical Logic. Dip into our digital downloads store for another appearance by the birthday boy—this time guesting (along with Brace Beemer, a.k.a. The Lone Ranger!) on a January 7, 1948 broadcast of Bing Crosby's Philco Radio Time, available on Comedy Goes West. Happy birthday, Walter!