Posted by Ivan G. Shreve, Jr. on Feb 8th 2023
Automobile magnate Henry Ford was anxious to locate an announcer for his Sunday evening symphony program, known to radio listeners as The Ford Sunday Evening Hour. Ford listened to nearly a dozen announcers and rejected all of them with complete dissatisfaction. Then Henry happened to catch a broadcast piped in from Chicago to Dearborn and cried out excitedly: "That's the voice I want!" The voice belonged to one Truman L. Bradley, born on this date in Sheldon, Missouri in 1905. It would result in a most lucrative gig for the announcer, although he did rack up quite a few "frequent flier miles" commuting from the Windy City to the Motor City for five years to do the weekend broadcasts.

Truman Bradley had dreams of becoming an actor while growing up, participating on the debating team while attending his hometown high school (he won the Missouri State Debating Championship). This will probably come as no great surprise, but his parents weren't particularly keen on his choice of busking as his vocation. To pacify them, Tru set out on a course of studying law in Kansas City. After law school, Bradley became a lamp salesman since he was low on funds and because his persuasive salesmanship netted him the princely sum (for the time) of $300 a month, he became more and more convinced that the actor's life was for him. In fact, when he moved to Los Angeles in 1929 to work in his sister's publishing office he moonlighted as a stock company actor for $25 a week. Truman also worked at KFWB, as an announcer for the Boswell Sisters.

Truman Bradley didn't hang around on the West Coast for long. He became a staff announcer for CBS in 1929, moving to New York (fellow announcer Harry Von Zell, who was also relocating to The Big Apple, convinced Tru to join him). Bradley then moved to Chicago in 1932 and began getting work as an announcer (he was on Jack Armstrong, The All-American Boy for a time) and actor (he was "Brad" on Easy Aces, created by Goodman Ace…whom he had known since his days in Kansas City). His longtime association with WBBM in Chicago began at about that time, where he was employed to do both newscasts and sports (on occasion), eventually expanding to writing and producing. Truman covered the Chicago stockyards fire in 1934, a major radio event, and could be heard on such programs as The Swift Revue.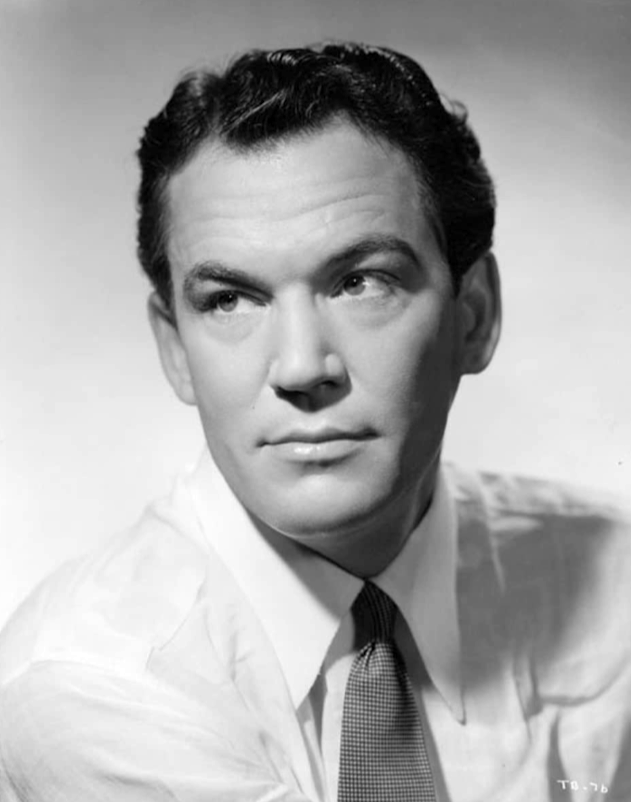 Truman Bradley's exposure on The Ford Sunday Evening Hour would eventually lead to bigger things. He worked for George Burns and Gracie Allen on The Hinds Honey and Almond Cream Program in 1939-40 and was later in Dinah Shore's employ from 1942-43 for a quarter-hour that went by both In Person, Dinah Shore and Songs by Dinah Shore. (Dinah's program was sponsored by Bristol Myers, and Dinah was not particularly wild about being associated with their laxative product, Sal Hepatica. She was equally annoyed when the company had Bradley extol the virtues of Mum deodorant.) Truman would also handle the announcing chores on The Tommy Dorsey Show and read copy for both Rudy Vallee and Frank Sinatra, but his highest profile gig at this time was as a regular announcer for "M-G-M's star clown," Red Skelton, on The Raleigh Cigarette Program.

Truman Bradley was known in the 1940s for two announcing jobs on dramatic anthology programs: from 1942 to 1947, he was the man at the microphone on The Lady Esther Screen Guild Theatre. At about the same time, Bradley could also be heard on "radio's outstanding theatre of thrills"—not as The Man in Black, but as Suspense's commercial spokesman for Roma Wines. In addition, Truman worked on The Prudential Family Hour of Stars from 1948 to 1950 (contrary to the name, the program was only a half-hour) and in the 1950s could be heard on the popular syndicated espionage drama I Was a Communist For the FBI. Rounding out Bradley's radio resume are appearances on the likes of Command Performance, The Lady Esther Serenade, The Lux Radio Theatre, Mail Call, Mary Marlin, Shirley Temple Time, Time and Now, Truth or Consequences, The Union Oil Program, and The Victory Parade.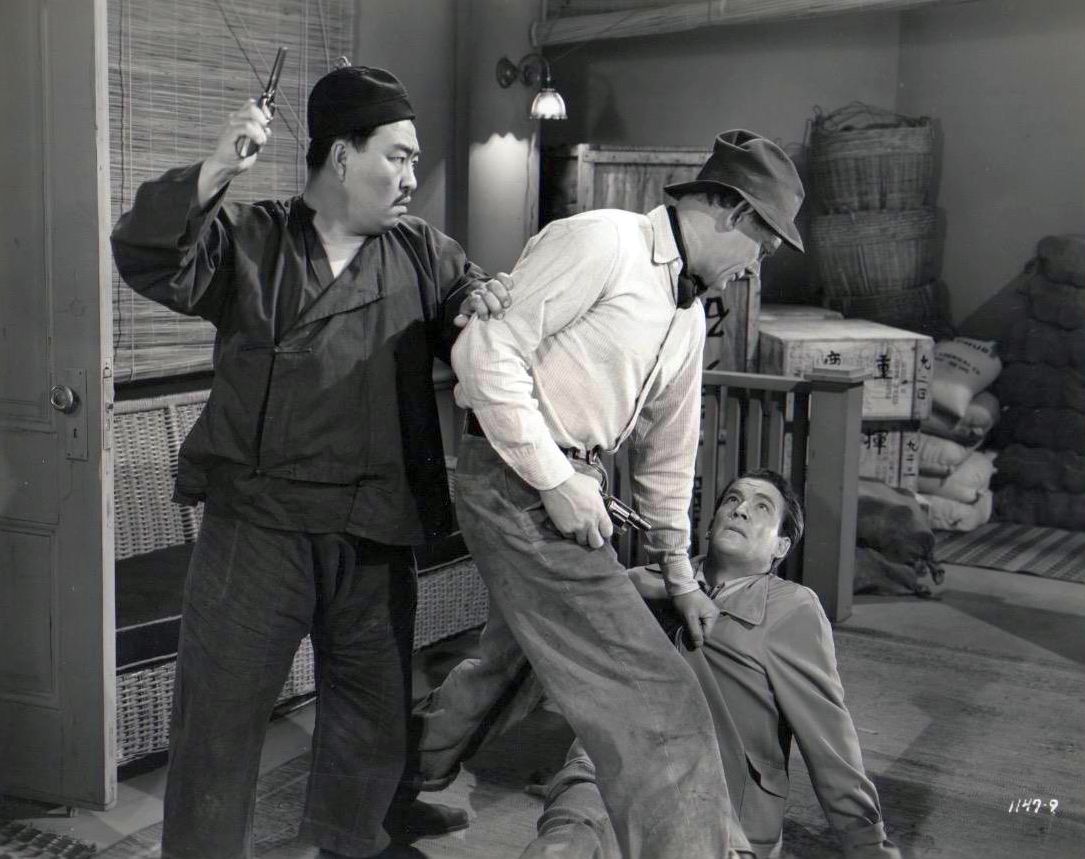 So…did Truman Bradley ever realize his ambition to be a silver screen actor? Most of the time in motion pictures, Truman portrayed a radio announcer or master of ceremonies (he made his unofficial debut appropriately enough as an announcer in 1932's Are You Listening?) in such films as Miracles for Sale (1939), A Night at Earl Carroll's (1940), and the notorious feature film starring Jack Benny, The Horn Blows at Midnight (1945). But Bradley landed the occasional acting gig in features like Young Doctor Kildare (1938), Spring Madness (1938), On Borrowed Time (1939), Northwest Passage (1940), Millionaires in Prison (1940), Dead Men Tell (1941), Charlie Chan in Rio (1941), Last of the Duanes (1941), and Lone Star Ranger (1942). Truman's unforgettable voice was, in addition, well-suited for narrating such films as Objective, Burma! (1945), Call Northside 777 (1948), and Macao (1952).

Truman Bradley would later enjoy success on the small screen as the host of Science Fiction Theatre, a syndicated TV series on which he appeared from 1955 to 1957. His last TV appearance was on a 1960 episode of Perry Mason; he made the decision to retire and lived out his remaining years until 1974, when he passed away at the age of 69.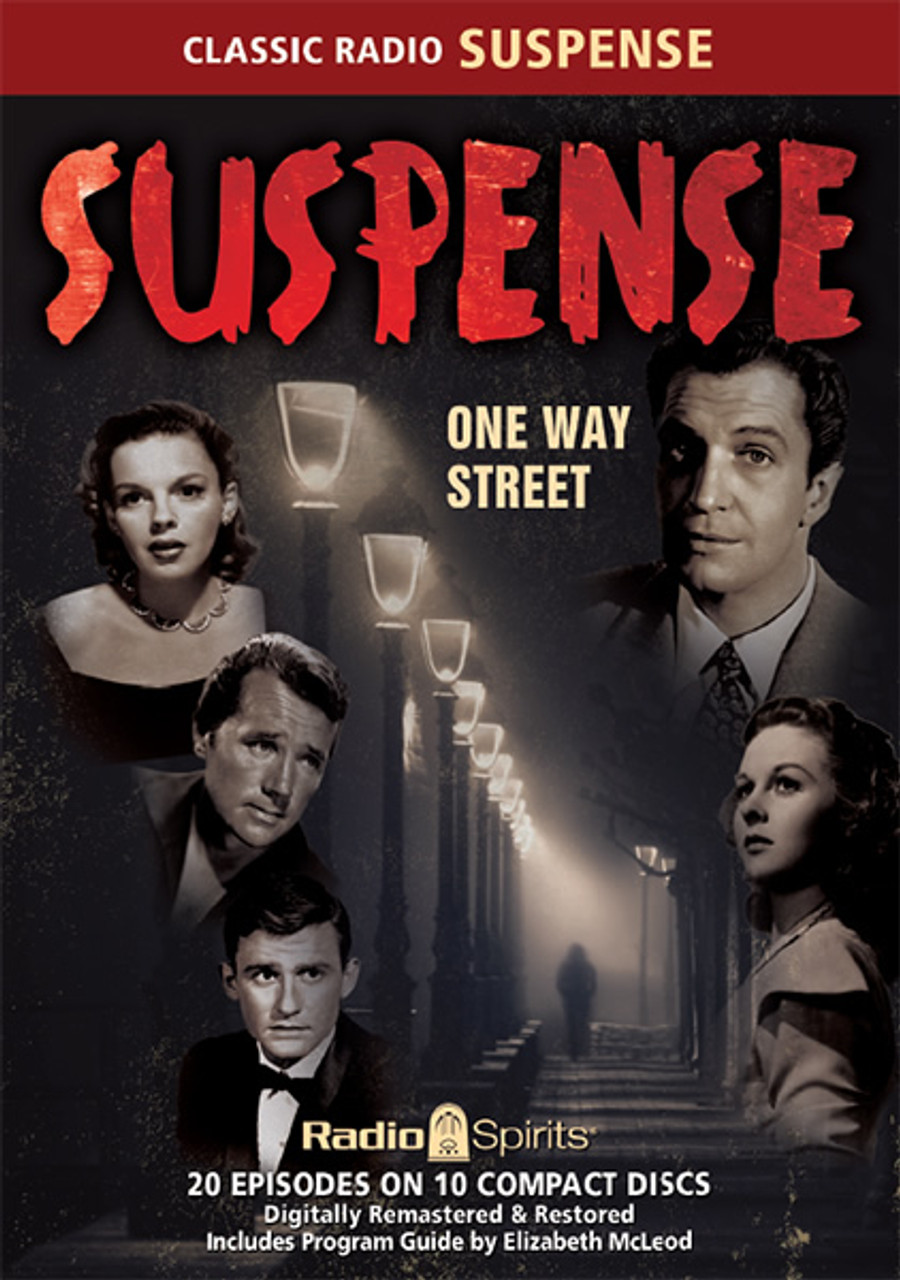 To celebrate Truman Bradley's natal anniversary, Radio Spirits invites you to check out his solid weekly endorsement of Roma Wines in the Suspense collections of Beyond Good and Evil, Dead of Night, One Way Street, and Ties That Bind. You'll also hear Tru alongside George and Gracie on the Burns & Allen sets Gracie for President and Love and War, and with star Dana Andrews in the I Was a Communist For the FBI compendium Undercover Man. In our digital downloads store, there's more undercover Commie investigations in the collections I Was a Communist For the FBI and Sleeper, plus the Red Skelton set Stick Around, Brother and the Suspense presentations Around the World, Classics, Omnibus, and Suspense at Work. Happy Birthday, Truman!