Posted by Ivan G. Shreve, Jr. on Aug 28th 2022
Actors, when they're very lucky, concentrate on their chief profession: acting. The less fortunate thesps, however, often have to have a sideline to ensure there are groceries in the pantry on a regular basis. This is why many performers can often be found waiting tables, for example. The performer born Taliaferro Ware Avery in Fort Worth, Texas on this date in 1915, however, waited a little longer in his career before moonlighting. Tol Avery got his real estate license at about the same time he landed a recurring role as "Bert Metcalf" (Speaker of the House) on the Richard Crenna TV series Slattery's People in the fall of 1964. People lasted a little over a season, so when that was finished Tol was able to continue selling real estate on the weekends when the acting gigs weren't coming as quickly as he would have liked.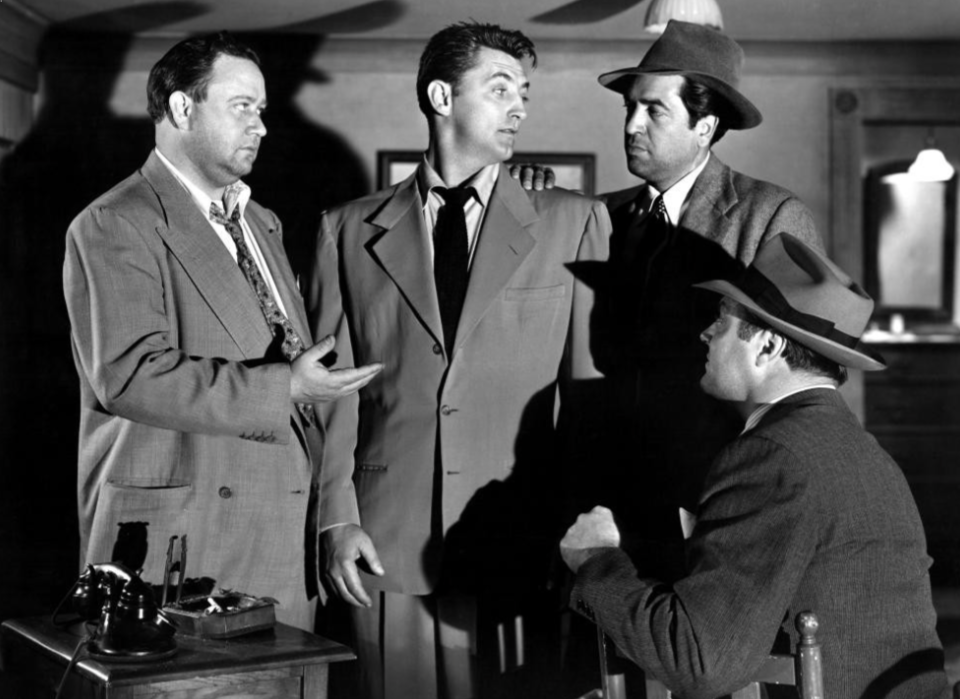 While serving as a U.S. Army private during WW2, Tol Avery—he was going by Tol Ware at the time—received a commission as a Second Lieutenant. He was placed in charge of one of the Far Eastern Network mobile stations for the Armed Forces Radio Service. Tol had previously, in civilian life, been a radio announcer for Dallas-Fort Worth's WFAA-WBAP and radio manager of Interstate Circuit, Inc. in Dallas. Once mustered out of the service, Avery stuck with radio...but on the acting side. Settling in California, Tol began making appearances on such shows as December Bride, Dragnet, Hallmark Playhouse, Inner Sanctum Mysteries, Johnny Fletcher, Meet Corliss Archer, Our Miss Brooks, Pat Novak for Hire, Richard Diamond, Private Detective, The Story of Dr. Kildare, and Suspense. Avery was the host of CBS Radio's The Studebaker Show in the summer of 1946.
The story goes that Tol Avery met up with director Herbert I. Leeds at a dinner party at the prestigious Ciro's nightclub. Leeds, impressed by both Avery's commanding voice and sturdy girth, cast him as a police captain in Bunco Squad (1950), a film he was making at R-K-O at the time. Tol would then pick up uncredited parts in such films as Where Danger Lives (1950), No Questions Asked (1951), and His Kind of Woman (1951). He received his first onscreen credit for 1952's Scarlet Angel. Avery would go on to appear in such films as Naked Alibi (1954), All That Heaven Allows (1955), I'll Cry Tomorrow (1955), The Unholy Wife (1957—perhaps his best-known screen turn, as the district attorney), The Case Against Brooklyn (1958), Buchanan Rides Alone (1958), North by Northwest (1959), Man-Trap (1961), Twist Around the Clock (1961), Hotel (1967), WUSA (1970), and Maurice (1973).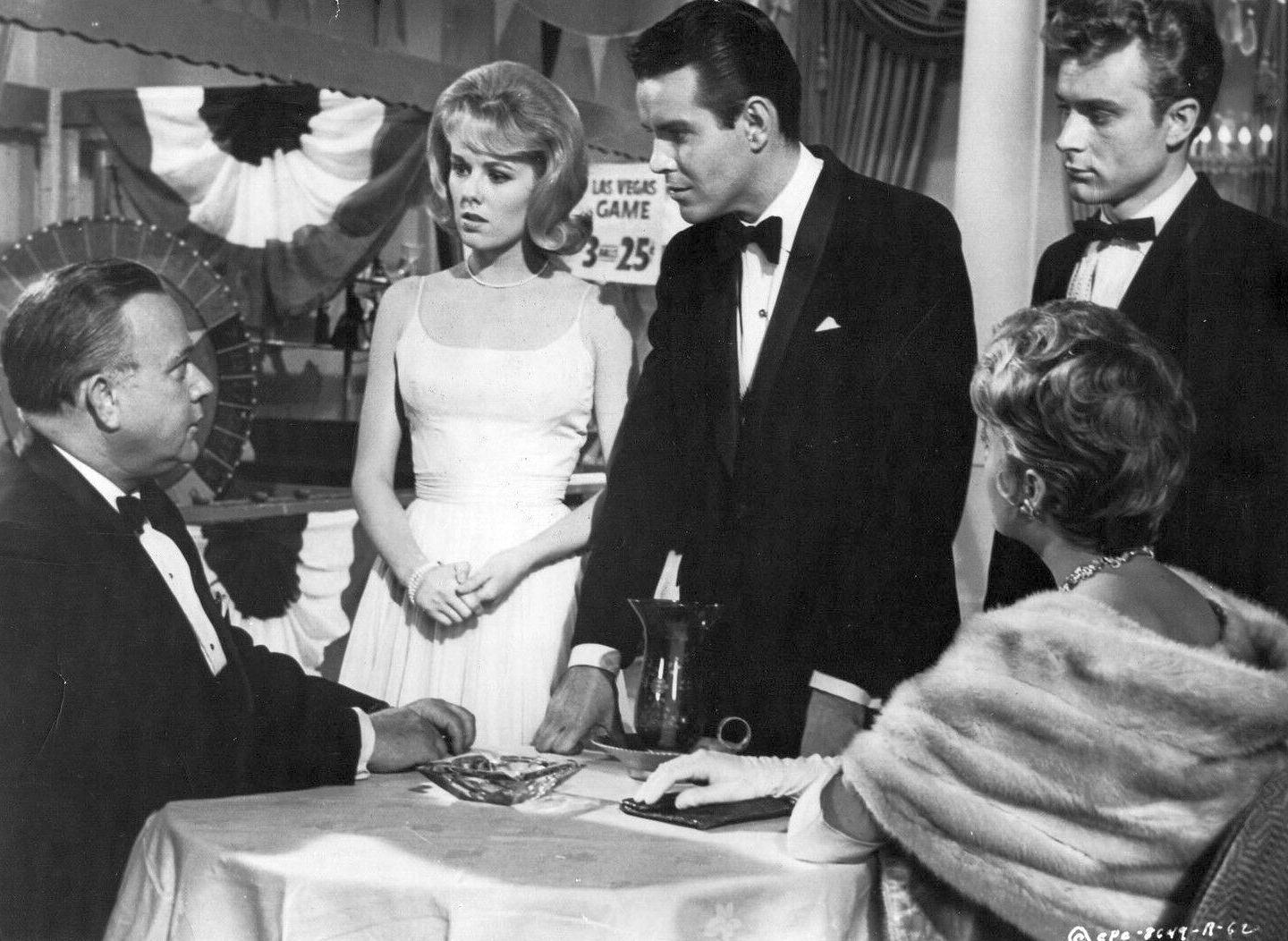 It was television, however, that made Tol Avery a much-in-demand character actor. Tol began appearing on such shows as Gang Busters and The Adventures of Kit Carson, and then later guested on the likes of Big Town, City Detective, Dragnet, The Lineup, M Squad, The Millionaire, and The Pride of the Family. Avery was used many times on series produced by Warner Brothers' television arm, including The Alaskans, Bourbon Street Beat, Bronco, Cheyenne, Colt .45, Hawaiian Eye, Lawman, Maverick, 77 Sunset Strip, Sugarfoot, and Surfside 6. In the first season of TV's The Thin Man (1957-58), Tol had a recurring role as Nick and Nora's police contact, Lieutenant Steve King.

Tol Avery kept busy all through the 60s working on such small screen favorites as The Andy Griffith Show, Batman, Ben Casey, Bonanza, Death Valley Days, F Troop, Get Smart, Gomer Pyle, USMC, The Lucy Show, Mister Ed, My Three Sons, Perry Mason, Pete and Gladys, Tales of Wells Fargo, and The Wild, Wild West. Avery even reached back to his radio days by lending his voice to such animated cartoon series as The Adventures of Jonny Quest and The Fantastic Four. The 1970s found Tol working on such shows as Adam-12, Mannix, Mission: Impossible, Room 222, That Girl, and The Young Lawyers. According to the IMDb, Avery's last credit was an uncredited bit in the 1974 blaxploitation classic Willie Dynamite; he passed away from a heart attack one day before his 58th birthday in 1973.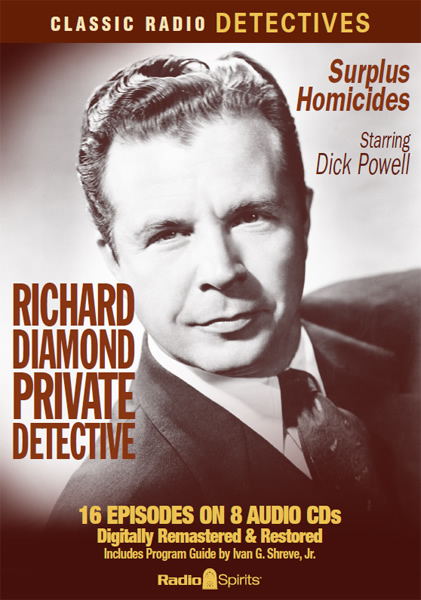 You can hear today's birthday celebrant on our Richard Diamond, Private Detective collection Surplus Homicides and two additional Diamond compendiums in our digital downloads store, Shamus and Trouble. Tol Avery is also present on another digital downloads offering, Dragnet: Protect the Innocent. Happy birthday, Tol!