Posted by Ivan G. Shreve, Jr. on Jul 28th 2022
We're all familiar with the timeless movie classic Casablanca (1943), and its unforgettable theme song As Time Goes By, crooned by Dooley Wilson (who portrayed the piano-playing "Sam" in the film). For those individuals who saw that motion picture at the time, As Time Goes By was not "new" on the hit parade; it was a cover of a song made famous by the man born Hubert Prior Vallée in Island Pond, Vermont on this date in 1901. Rudy Vallee, the singing phenomenon dubbed "The Vagabond Lover," took the tune to the top of the pop charts in 1931, and it would be one of many standards that fans identified with the vocalist, along with My Time is Your Time (his theme song) and The Whiffenpoof Song. Reverently nicknamed "the Sinatra of the '20s" by later critics, Vallee's crooning popularity was superseded by his numerous contributions to the history of radio. As John Dunning noted in On the Air: The Encyclopedia of Old-Time Radio: "His success was as sensational as any in radio's first years: his eye for talent beyond question. He contributed more to the ranks of radio stardom than all the amateur shows combined."
Rudy Vallee's interest in music developed in his childhood and teen years living in Westbrook, Maine, where he learned to play multiple instruments (including the clarinet and saxophone). He enrolled in the University of Maine in 1921 but later transferred to Yale (where he would receive a Bachelor of Philosophy in 1927). It was there that he decided to change his name from "Hubert" to "Rudy" in honor of saxophonist Rudy Wiedoeft, his idol. Vallee played in various bands during his collegiate years and spent a year in London in 1924 playing sax with the Savoy Havana Band. Rudy also played briefly with Vincent Lopez's band before assembling his own musical aggregation in the form of the Yale Collegians, later renamed the Connecticut Yankees. While Vallee had a sweet tenor voice like most of the crooners of the day, he often relied on a megaphone (which later became a trademark) to make certain that audiences could hear him in the back of halls.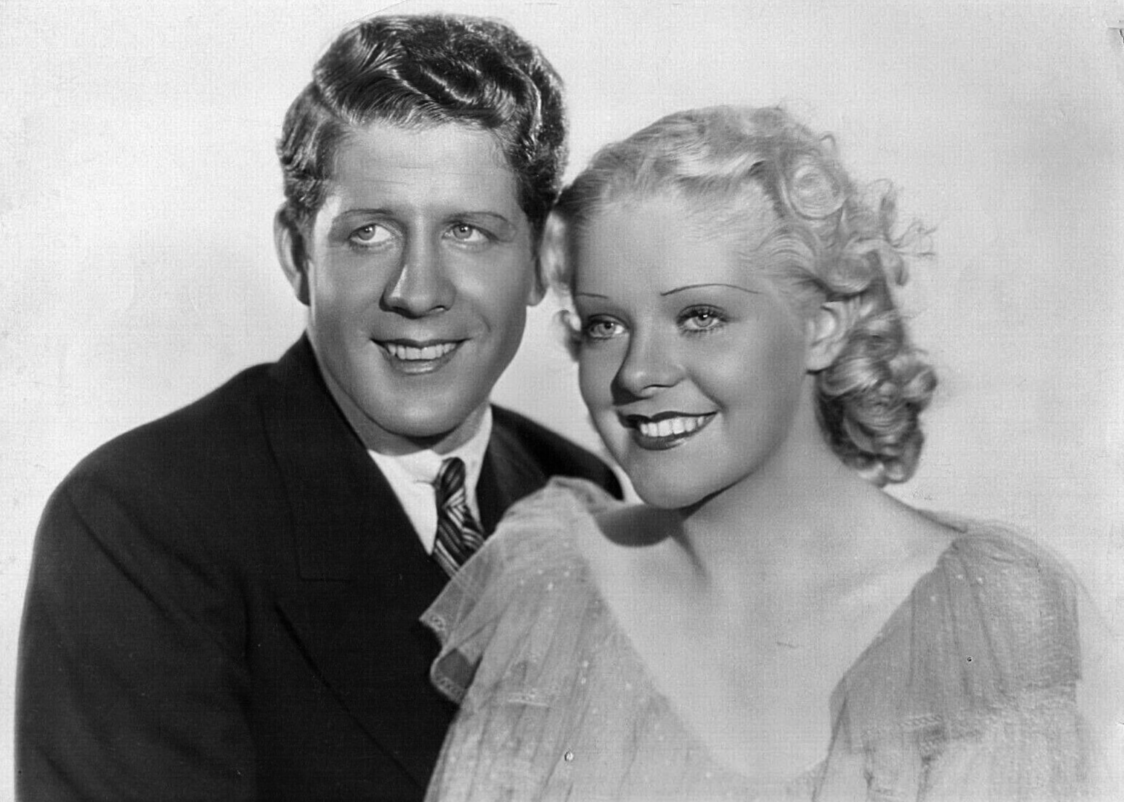 Rudy Vallee signed his first recording contract in 1928, and his band started racking up a series of hits. The Connecticut Yankees also began performing at Manhattan's exclusive Heigh-Ho Club, which would inspire Vallee's signature greeting, "Heigh-ho, everybody!" Rudy and his Yankees started broadcasting over WABC in New York around this time, and then on October 24, 1929, began hosting The Fleischmann Yeast Hour. This hour-long variety program was, not to put too fine a point on it, phenomenally popular with radio audiences. In the 1930-31 radio ratings, Vallee's show was second only to Amos 'n' Andy in popularity. He was the master of ceremonies for an entertainment showcase that featured his own singing while he introduced a star-studded line-up of guests and conducted the occasional interview.

An appearance on Rudy Vallee's The Fleischmann Yeast Hour could ensure the future fortunes of performing hopefuls practically overnight. A complete list of Vallee "discoveries" would eat up more bandwidth than this blog will allow, but the show gave audiences their first look at such later stars as Alice Faye, Frances Langford, Beatrice Lillie, Milton Berle, Phil Baker, Tommy Riggs (and Betty Lou), Joe Penner, and perhaps most famous of all, Edgar Bergen (and Charlie McCarthy). Future radio programs like We the People and The Aldrich Family also made their debuts as skits on Rudy's program, and radio scribes like Abe Burrows and Arch Oboler chalked up some of their earliest writing assignments on the program as well.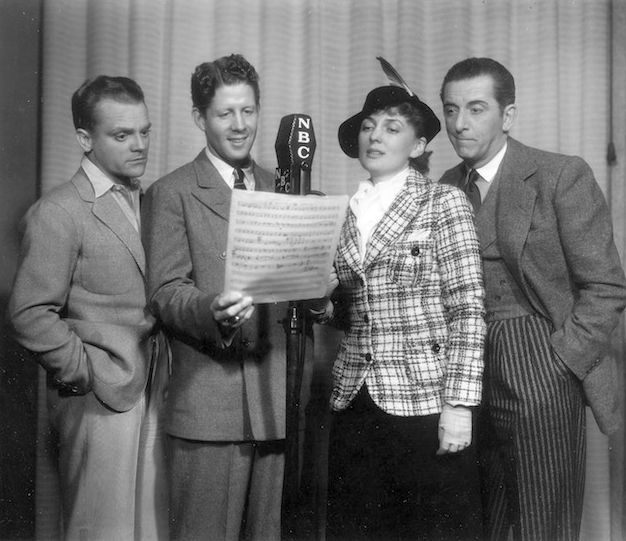 Rudy Vallee's variety hour changed sponsorship to become The Royal Gelatin Hour in 1936, but by 1938 Vallee was starting to get stiff competition in the radio arena—notably from Kate Smith, who even managed to poach The Aldrich Family from his show. "My time has been your time for ten solid years," he observed after deciding to hang it up in September of 1939. "And it will be yours once more after my time has been my time for a little while." Radio listeners didn't have long to wait; on March 7, 1940 NBC premiered The Rudy Vallee Sealtest Show (a.k.a. Vallee Varieties), which still featured the song stylings of Rudy, but the overall tone of the program shifted to more of an emphasis on comedy. The great John Barrymore was a regular for a time (until his passing in 1942) as was Joan Davis, who introduced her lovable man-chaser persona in the fall of 1941. When Vallee departed the show to enlist in the U.S. Coast Guard in 1942, Davis would inherit his program once it was renamed The Sealtest Village Store in the fall of 1943.

While in the Coast Guard, Rudy Vallee became the conductor of the 11th Naval District Coast Guard Band, considered one of the finest in the nation. Vallee would return to civilian life in 1944 and picked up where he left off, radio-wise, with The Rudy Vallee Drene Show (a.k.a. Villa Vallee) from 1944 to 1946 (which featured Monty Woolley) and The Rudy Vallee Philip Morris Show from 1946 to 1947. Neither program managed to capture his pre-Coast Guard popularity and by the 1950s he was hosting radio shows where the focus was on records and talk. Rudy's other radio appearances include The Abbott and Costello Show, The Big Show, The Bill Stern Colgate Sports Newsreel, Birds Eye Open House, The Camel Comedy Caravan, The Chase and Sanborn Hour, Command Performance, Duffy's Tavern, The Frank Sinatra Show, The Fred Allen Show, The Ginny Simms Show, The Gulf/Lady Esther Screen Guild Theatre, Hires Ice Box Follies, It's Time to Smile (Eddie Cantor), Joan Davis Time, The Kraft Music Hall, The Lifebuoy Show (Bob Burns), The Lux Radio Theatre, The Magic Key, Mail Call, Maxwell House Coffee Time (Burns & Allen), The Nash-Kelvinator Showroom (Andrews Sisters), The New Edgar Bergen Hour, People are Funny, Philco Radio Time (Bing Crosby), The Radio Hall of Fame, The Railroad Hour, Repeat Performance, The Sealtest Variety Theatre, The Texaco Star Theatre, This is Your Life, The Tommy Dorsey Show, Truth or Consequences, Which is Which?, and Your All-Time Hit Parade.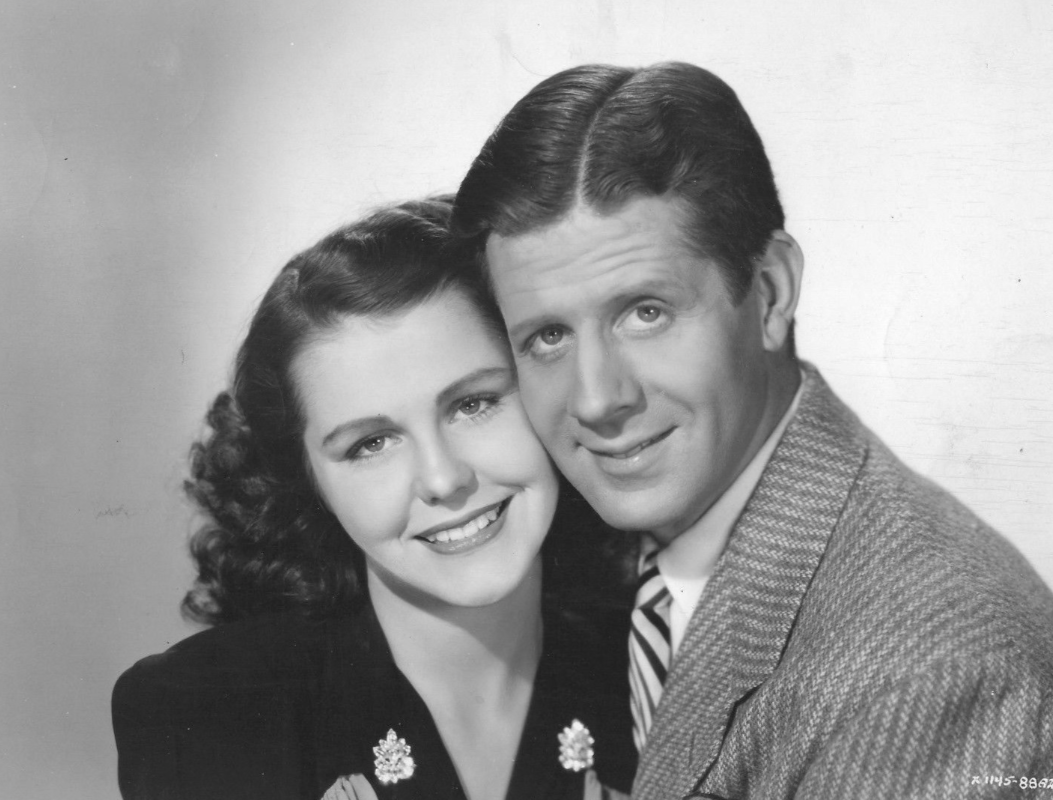 Rudy Vallee made a rather inauspicious motion picture debut with 1929's The Vagabond Lover, an early talkie that comes off a bit stilted today. Rudy would go on to appear in such features as Glorifying the American Girl (1929), International House (1933), George White's Scandals (1934), Sweet Music (1935), Gold Diggers in Paris (1938), Second Fiddle (1939), Too Many Blondes (1941), and Time Out for Rhythm (1941). Director Preston Sturges believed that Vallee—despite what many of his radio writers and colleagues felt was a slight humor deficiency—was an underrated comedian and used him to fine effect in The Palm Beach Story (1942), followed by The Sin of Harold Diddlebock (1947), Unfaithfully Yours (1948), and The Beautiful Blonde from Bashful Bend (1949). Vallee is also quite funny in such films as It's in the Bag! (1945), The Bachelor and the Bobby Soxer (1947), and So This is New York (1948).

Rudy Vallee enjoyed a resurgence in his career when he starred in the Broadway musical smash How to Succeed in Business Without Really Trying in 1967. He would reprise his role of "Jasper B. Biggley" in the 1967 film adaptation and worked steadily the rest of his career gracing films like Live a Little, Love a Little (1968) and guesting on such TV favorites as Alias Smith and Jones, Batman (where he played archvillain Lord Marmaduke Ffogg), CHiPs, Death Valley Days, Ellery Queen, Here's Lucy, The Name of the Game, Night Gallery, and Petticoat Junction. Vallee passed away in 1986 at the age of 84.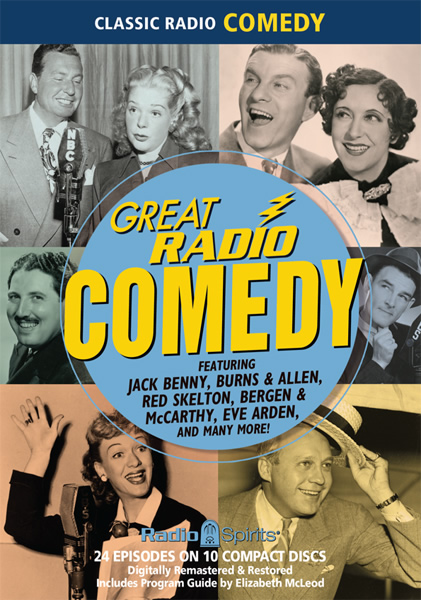 You can check out Rudy Vallee's classic rendition of As Time Go By on the 2-CD set The 75th Anniversary VE Day Collection, featuring scads of memorable wartime musical hits. Rudy stars with Ann Miller and The Three Stooges in the entertaining movie musical Time Out for Rhythm (1941), which Radio Spirits offers on the multi-DVD set Musicals: 20 Movie Collection. For radio shows featuring today's birthday celebrant, check out Mr. Vallee's guest appearance from April 6, 1951 on Duffy's Tavern: Duffy Ain't Here and a hilarious Fred Allen Show from January 30, 1949 on Great Radio Comedy. Finally, in our digital downloads store, Rudy guests on the December 17, 1944 broadcast of The Charlie McCarthy Show on Bergen & McCarthy: Homefront Charlie. Happy birthday, Rudy Vallee!