Posted by Ivan G. Shreve, Jr. on Jun 25th 2022
The man born Reed Herring on this date in Petrolia, Texas in 1911 had one of the most instantly recognizable voices in show business. Actor Reed Hadley was the go-to man for narrating film noirs; you can hear his stentorian tones in such movies as The House on 92nd Street (1945), 13 Rue Madeleine (1946), Boomerang! (1947), T-Men (1947), Canon City (1948), Walk a Crooked Mile (1948), He Walked by Night (1948), and The Killer That Stalked New York (1950). (Reed also appeared in front of the camera, in noirs like Leave Her to Heaven [1945] and The Dark Corner [1946].) Hadley had the ideal voice for radio and racked a number of credits in the aural medium (he's best known for playing Red Ryder) while in later years he became a most familiar small screen face on TV.

Though born in the Lone Star State, Reed Hadley was raised in Buffalo, NY, where he attended and graduated Bennett High School. Although he performed in various little theatres, Reed's decision to pursue a full-time acting career came about as a fluke. He was working as a floorwalker in a Buffalo department store when he decided to take a two-week vacation in the Big Apple in 1936. Hadley dropped into a New York theatre on the off chance he might catch the great John Gielgud rehearsing Hamlet…but because the actor portraying "Fortinbras" was a no-show, producer Guthrie McClintic asked Reed if he was up to playing the role. Hadley fell back on his high school experience and agreed to take the part—five minutes earlier or five minutes later and he probably would have gone back to floorwalking.

With a voice and presence like Reed Hadley's, it was only a matter of time before Hollywood came calling. Reed made his credited film debut in 1938 with Hollywood Stadium Mystery. That same year, Hadley nabbed a role in the cliffhanger serial The Great Adventures of Wild Bill Hickok, allowing him to become a familiar Saturday matinee face in such chapter plays as The Adventures of Captain Marvel (1941), Sky Raiders (1941), and Sea Raiders (1941). His greatest serial fame, however, would be as Don Diego Vega—who masqueraded as Zorro in 1939's Zorro's Fighting Legion. Legion is considered by serial devotees to be one of the finest ever produced.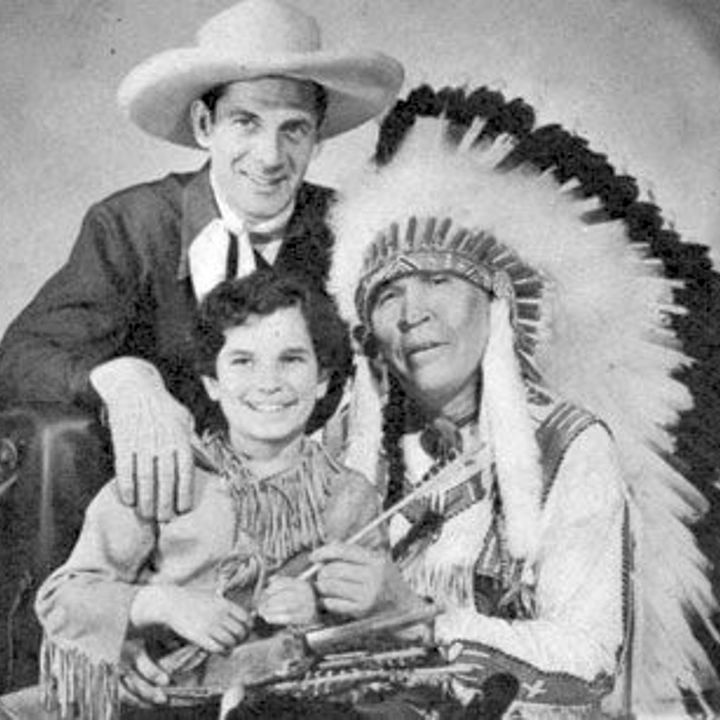 Reed Hadley was making a good living appearing as both a hero and heavy in features like Calling Dr. Kildare (1939), Meet the Wildcat (1940), Whistling in the Dark (1941), Look Who's Laughing (1941—with Fibber McGee & Molly!), and Arizona Terrors (1942). What really provided a boost to Reed's film career, however, was winning the title role on the radio program The Adventures of Red Ryder, a series based on Fred Harman's comic strip hero that debuted over NBC on February 3, 1942 (the program later moved to Mutual). Hadley would portray Red until 1944, when Carlton KaDell took over. Reed's other starring radio gig was on the 1949-53 Western series Frontier Town, in which he replaced star Jeff "Tex" Chandler in the role of lawyer Chad Remington. Other shows on Hadley's radio resume include Big Town, The Cavalcade of America, Family Theatre, Hollywood Star Time, The Lady Esther Screen Guild Theatre, The Lux Radio Theatre, Mike Malloy, Private Cop, The Silver Theatre, Stars in the Air, Suspense, and Tales of the Texas Rangers.

Reed Hadley's movie career continued to proceed at a fast pace, with high profile roles in Guadalcanal Diary (1943; which he also narrates), Roger Touhy, Gangster (1944), Wing and a Prayer (1944), A Bell for Adano (1945), The Brasher Doubloon (1947), A Southern Yankee (1948), I Shot Jesse James (1949—as Jesse!), Rimfire (1949), The Baron of Arizona (1950), The Return of Jesse James (1950—Reed's brother Frank in this one), The Half-Breed (1952), Kansas Pacific (1953), and Big House, U.S.A. (1955). The 1950s found Reed a most busy actor insomuch as he was starring in a TV series, Racket Squad, which premiered in 1950 as a syndicated series but moved to CBS on June 7, 1951 for some network exposure that soon put the series in the Top 30. As "Captain John Braddock," Hadley made short work of con men and bunco artists each week, foiling their nefarious schemes. Squad would run until 1953 with a total of 98 episodes.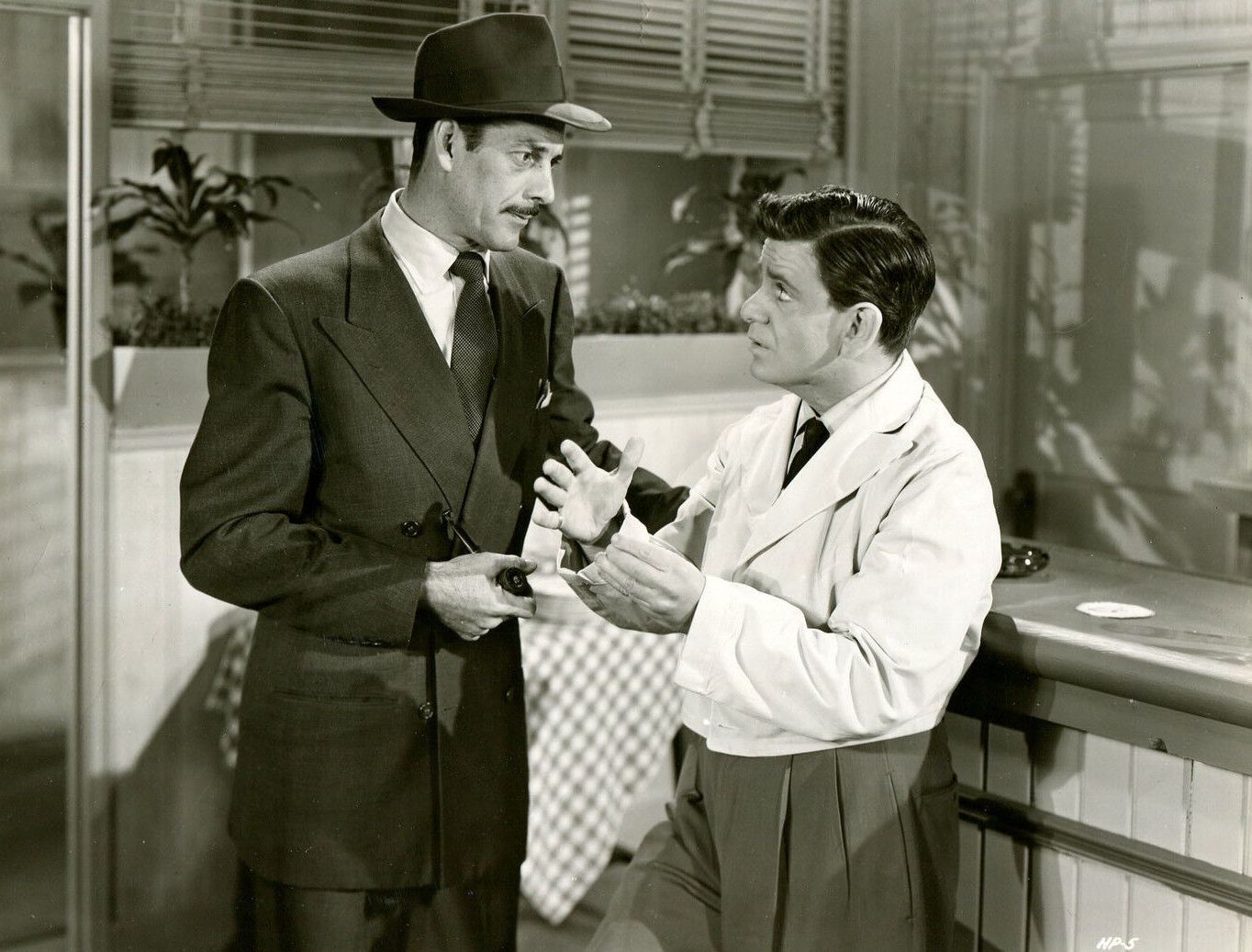 Reed Hadley's follow-up series, Public Defender, premiered on CBS on March 11, 1954 (as a summer replacement for Philip Morris Playhouse) and ran until June 23, 1955 for a total of 69 episodes. Hadley was still on the right side of the law, this time as "Bart Matthews," a public defender (at a time when the concept of a public defender was limited to mostly capital crime cases) dedicated to advocating for the rights of the indigent. Defender would be Reed's last regular series; the actor would later be content with guest-starring on such popular programs as Bat Masterson, Perry Mason, Rawhide, The Red Skelton Hour, The Restless Gun, Sea Hunt, The Texan, and Wagon Train.
Reed Hadley's movie career continued throughout the 1960s with appearances in All in a Night's Work (1961), Young Dillinger (1965), and The St. Valentine's Day Massacre (1967). His cinematic swan song was 1971's Brain of Blood (by all accounts not his finest moment onscreen). Reed passed away in 1974 at the age of 63.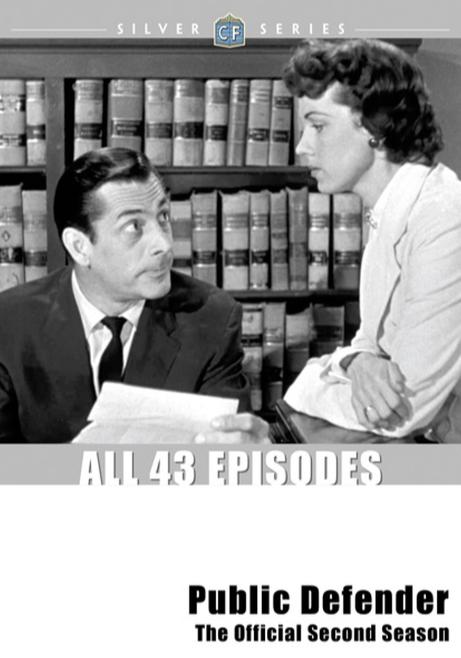 One of Reed Hadley's signature TV roles, that of Bart Matthews on Public Defender, is available on DVD from Radio Spirits in Public Defender: The Official Second Season, which contains all 43 episodes from the series' sophomore year. (The first season DVD is out-of-print, but a collection featuring the entire series is due out soon.) You can also hear our birthday boy on a June 18, 1942 broadcast ("Adventure in Geneva") of Big Town in the CD collection Blind Justice. Happy birthday, Reed!