Posted by Ivan G. Shreve, Jr. on Jan 10th 2023
Of the artist born Raymond Wallace Bolger on this date in 1904 in Dorchester, Massachusetts, authors Ephraim Katz and Ronald Dean Nolen note in The Film Encyclopedia: "Bolger's acting, dancing, and comic talents were seldom used by Hollywood…" Ray's role as The Scarecrow in the motion picture classic The Wizard of Oz (1939) is most definitely the exception to the preceding statement, though you might be hard pressed to name any of Bolger's other onscreen accomplishments unless you're a die-hard movie musicals devotee. This shouldn't eclipse the fact that Ray Bolger enjoyed a most prolific show business career, particularly on the Broadway stage (as the star of the long running Where's Charley?) and stops in radio and TV, too.
Ray Bolger's early employment career would be classified on a resume as "jack-of-all-trades." After graduating high school, Ray was a bank clerk, a peanut vendor, a vacuum-cleaner salesman, and an accountant for the New England Mutual Life Insurance Company. While all this was going on, Bolger took dancing lessons and performed in amateur shows. Ray made his professional debut in 1922 with a musical-comedy repertory company that toured small towns in New England, and two years later was a vaudeville performer in a dancing act, "Sanford and Bolger: A Pair of Nifties." The act would eventually achieve every vaudevillian's dream of playing The Palace Theatre in New York, and it was there that Ray landed his first Broadway role in The Passing Show of 1926.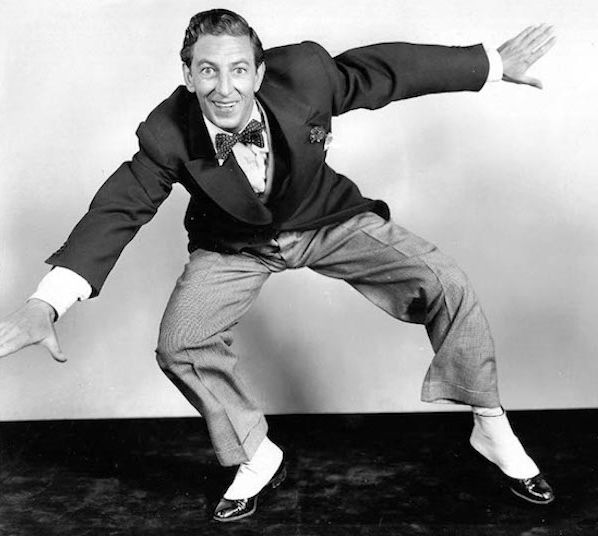 There would be many Broadway productions to follow in Ray Bolger's phenomenal career. Among the shows Ray appeared in: The Merry World (1926), A Night in Paris (1926), Heads Up (1929), George White's Scandals (1931), Life Begins at 8:40 (1934), and On Your Toes (1936). Bolger signed a motion picture contract with Metro-Goldwyn-Mayer in 1936 and was cast in The Great Ziegfeld that same year…as himself! (It was not Ray's first time–he made his debut in a 1926 short, The Berth Mark.) Bolger followed Ziegfeld with roles in Rosalie (1937) and Sweethearts (1938) before achieving cinema immortality with the previously mentioned The Wizard of Oz. Yet despite his success in Oz, Ray's contract with MGM came to an end and he was signed by R-K-O, where he made Sunny (1941) and Four Jacks and a Jill (1942). Bolger did momentarily return to MGM to make The Harvey Girls in 1946.

As an MGM employee, Ray Bolger naturally made appearances on Good News of 1938/1939, the popular radio program spotlighting "more stars than there are in Heaven." Bolger's main contribution to radio was The Ray Bolger Show (also known as The Rexall Summer Theatre), which aired during the summer of 1945 as a replacement for The Jimmy Durante-Garry Moore Show (on which Bolger guested) and not only showcased Ray's singing, dancing, and comedic talents but featured radio stalwarts like Elvia Allman and Verna Felton in addition to big-name guest stars (Frank Sinatra, Dinah Shore, etc.). Ray's radio resume also includes The Big Show, The Doris Day Show, Elsa Maxwell's Party Line, Family Theatre, The Fleischmann's Yeast Hour, Mail Call, Maxwell House Coffee Time, and The Radio Hall of Fame.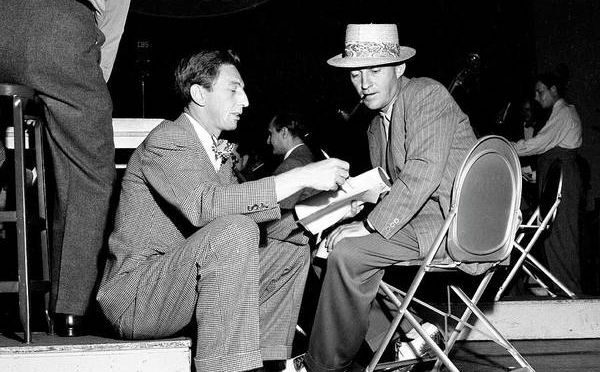 Ray Bolger starred in three films for Warner Brothers: Look For the Silver Lining (1949), Where's Charley? (1952), and April in Paris (1952). Charley was a silver screen adaptation of Bolger's biggest Broadway triumph: a musical version of the stage chestnut Charley's Aunt (his performance won him a Tony Award) and where Ray's signature tune, Once in Love with Amy, was introduced. The success of both the play and film would eventually lead to Bolger's initial foray into television in the fall of 1953 with Where's Raymond? In the series' first season, Bolger played Raymond Wallace–-a stage performer with an unfortunate habit of showing up at the last minute (hence the show's title). Raymond was renamed The Ray Bolger Show in its second and last season, with the star still a Broadway sensation but romancing a young woman (Marjie Millar) from Iowa who had come to The Big Apple with dreams of becoming a writer.

Ray Bolger would continue to make movies throughout his career, including a plum role as the villainous Barnaby in the Walt Disney production of Babes in Toyland (1961) and dramatic turns in Just You and Me, Kid (1979) and The Runner Stumbles (1979). Ray also appeared as the host of That's Dancing! (1985), which showcased classic movie musical numbers. Bolger became more of a presence on the small screen, guest starring on the likes of Nanny and the Professor, The Love Boat, Little House on the Prairie, and Fantasy Island (he had a recurring role on The Partridge Family as Grandpa Renfrew). One of his final credits before his passing in 1987 was appearing in a documentary, The Whimsical World of Oz…which brings to mind his observation when asked if he had ever received residuals from the constant telecasts of The Wizard of Oz: "No, just immortality. I'll settle for that."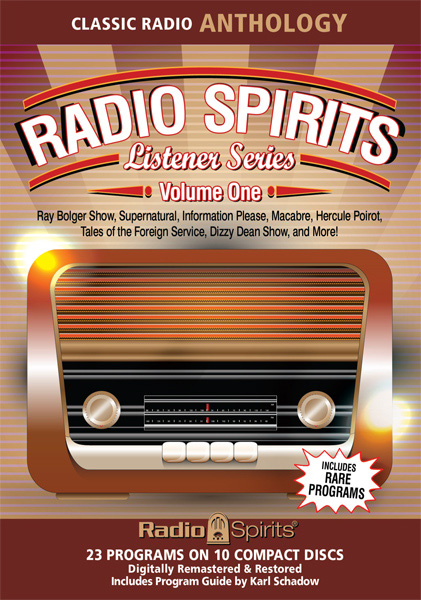 Radio Spirits' potpourri collection of audio rarities, Radio Spirits Listener Series: Volume One, features two broadcasts of The Ray Bolger Show–-an August 3, 1945 show with Van Johnson and an August 24 edition with The Chairman of the Board himself, Frank Sinatra. Why not pick up a copy of this incredible CD set to celebrate Ray Bolger's natal anniversary today?