Posted by Ivan G. Shreve, Jr. on Nov 11th 2022
The man born William Joseph Patrick O'Brien in Milwaukee, Wisconsin on this date in 1899 was frequently referred to in the press as "Hollywood's Irishman in Residence" during his lengthy motion picture career. Pat O'Brien was even a founding member of an informal social club tabbed by columnist Sidney Skolsky as "The Irish Mafia," along with his good friends James Cagney, Spencer Tracy, Frank McHugh, and Allen Jenkins. (The "Mafia" preferred to refer to themselves as the "Boys Club.") But although O'Brien came from good Irish stock (all four of his grandparents hailed from the Emerald Isle) in real life he spoke without a trace of an accent. Be that as it may, Pat was prepared to "brogue it up" if the part called for it.

Pat O'Brien's Irish Catholic roots were deep—he was an altar boy at Milwaukee's Gesu Church in his early years, and he later entered Marquette Academy. His best friend at Marquette? Perhaps you've heard of him: Spencer Tracy. Both O'Brien and Tracy enlisted in the U.S. Navy when the country entered World War I, but the two friends never got the opportunity to go to sea since the war ended before their boot camp training had finished. They attended boot camp at the Great Lakes Naval Training Center, where another young man born Benjamin Kubelsky was entertaining recruits with his violin. According to Jack Benny's autobiography, it was Pat who suggested to the violinist (after he was heckled and booed by the crowd): "For heaven's sake, Ben, put down the damn fiddle and talk to 'em." Kubelsky proceeded to make some humorous comments that earned him much audience applause…so in essence, we have Pat O'Brien to thank for jump-starting Jack's career in comedy.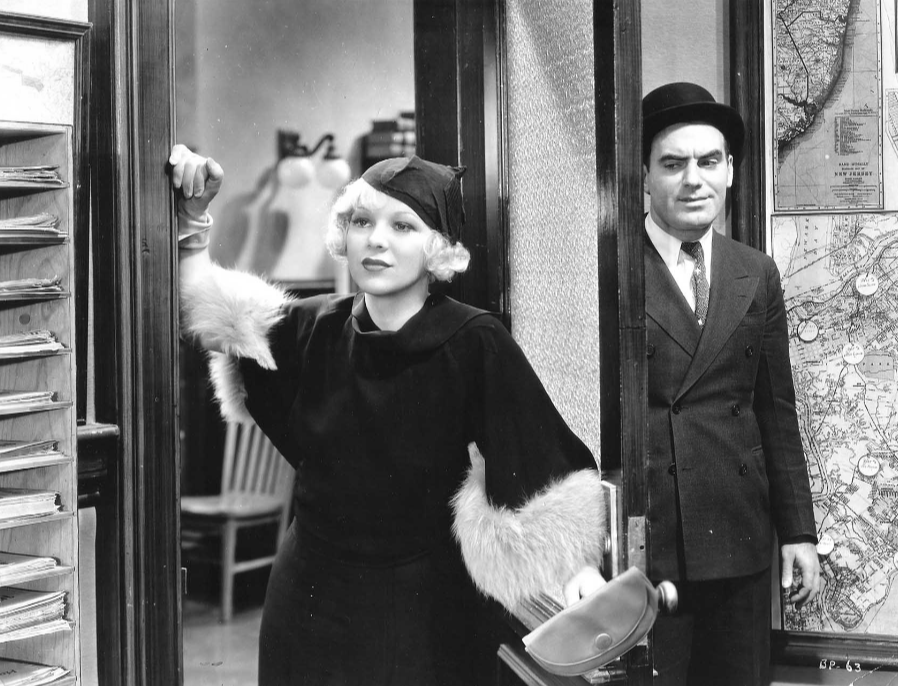 Pat O'Brien later returned to Marquette Academy to finish his schooling and then enrolled at Marquette University. His ambitions to be an actor soon overpowered his academic intentions, and with Spencer Tracy he quit school and moved to New York, where the two men shared a studio apartment and attended the American Academy of Dramatic Arts. O'Brien did quite well on Broadway as a song-and-dance man, appearing in such productions as Henry-Behave, Gertie, and This Man's Town. He made his motion picture debut in a few film shorts, notably The Nightingale and My Mistake (both 1930), and received his first feature film credit in Honor Among Lovers (1931).
Pat O'Brien's second feature, The Front Page (1931), was one of his first prominent cinematic showcases—the legend goes that he had played the part of "Walter Burns" on Broadway but the studio making the movie version confused O'Brien with the other lead, "Hildy Johnson," and Pat took that role without letting them know of their mistake. Despite appearing in Page and two other Best Picture Oscar nominees, Here Comes the Navy and Flirtation Walk (both 1934), Pat O'Brien was never nominated for a Best Actor Academy Award. O'Brien's early film career found him making the rounds at all of the studios, starring in such features as Personal Maid (1931), Consolation Marriage (1932), Hell's House (1932), Scandal for Sale (1932), The Strange Case of Clara Deane (1932), American Madness (1932), Virtue (1932), and Air Mail (1932). He made Bureau of Missing Persons for Warner Brothers in 1933 and after working in two additional non-Warners features he signed a contract with the studio that lasted until 1940 (he left Warners due to a dispute over the renewal of that contract).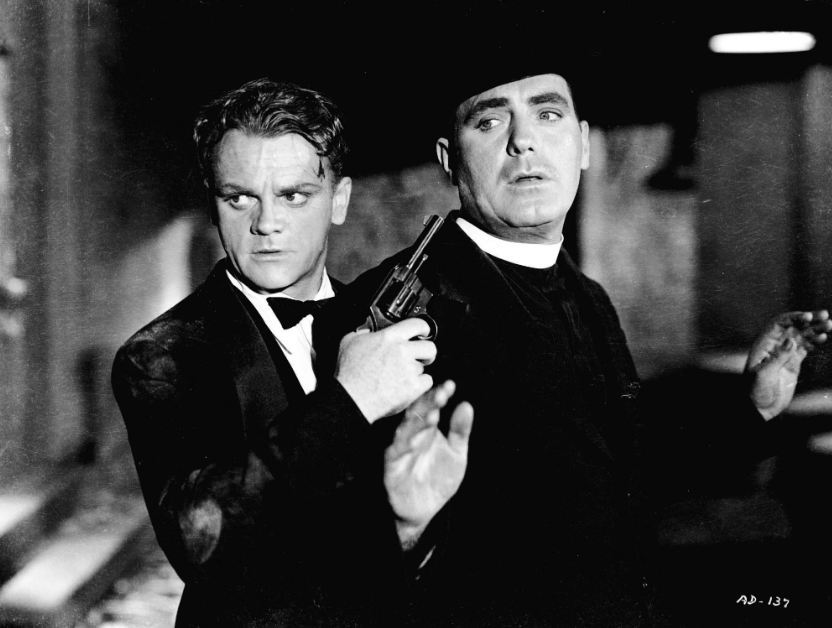 In 1934, at Warner Brothers, Pat O'Brien made the first of eight films with James Cagney (the previously mentioned Here Comes the Navy). After O'Brien death, Cagney referred to him as his "dearest friend." The duo also graced the likes of Devil Dogs of the Air (1935), The Irish in Us (1935), Ceiling Zero (1936), Boy Meets Girl (1938), Angels with Dirty Faces (1938), The Fighting 69th (1940), and Torrid Zone (1940). O'Brien's cinematic swan song in 1981, Ragtime, also featured Jimmy (who came out of retirement to make the film). "Jimmy's grand to work with," O'Brien remarked in a 1935 interview. "You couldn't ask for a better partner but there's a limit to all that. I think one picture a year with Jimmy would be fine. But as it is I've been with him in every uniform—the army, the navy, the police, the marines, the air corps—and it's always a case of me falling for his girl or him falling for mine." Fortunately for Pat, there were plenty of non-Cagney films on his c.v. including Oil For the Lamps of China (1935; one of O'Brien's favorite pictures), Page Miss Glory (1935), San Quentin (1937), The Kid from Kokomo (1939), and Castle on the Hudson (1940), to name just a few. Before leaving Warners, O'Brien would star in one of his most beloved and best-remembered films: Knute Rockne, All American (1940)—the story of Notre Dame's legendary football coach (co-starring future President Ronald Reagan as George Gipp, a.k.a. "The Gipper).
Pat O'Brien was one of the busiest actors in Hollywood…and as such, he made frequent appearances on the likes of radio shows such as The Lux Radio Theatre to promote those motion pictures. The actor also guested on such shows as Academy Award Theatre, The Bill Stern Colgate Sports Newsreel, The Cavalcade of America, The Continental Celebrity Club, The Damon Runyon Theatre, Family Theatre (multiple appearances), The Gulf/Camel Screen Guild Theatre, The Harold Lloyd Comedy Theatre, The Radio Reader's Digest, Suspense, and Your Movietown Radio Theatre. Pat was a guest on the shows headlined by George Burns & Gracie Allen, Bing Crosby (The Kraft Music Hall), Cass Daley (The Fitch Bandwagon), Dorothy Lamour (The Sealtest Variety Theatre), Dinah Shore, and Rudy Vallee (The Royal Gelatin Hour) while making the rounds on comedy and variety programs like Amos 'n' Andy, Command Performance, and Duffy's Tavern. In 1947, O'Brien was paired with leading lady Lynn Bari to star in Summer Theatre, which dramatized tales in the life of a small town druggist.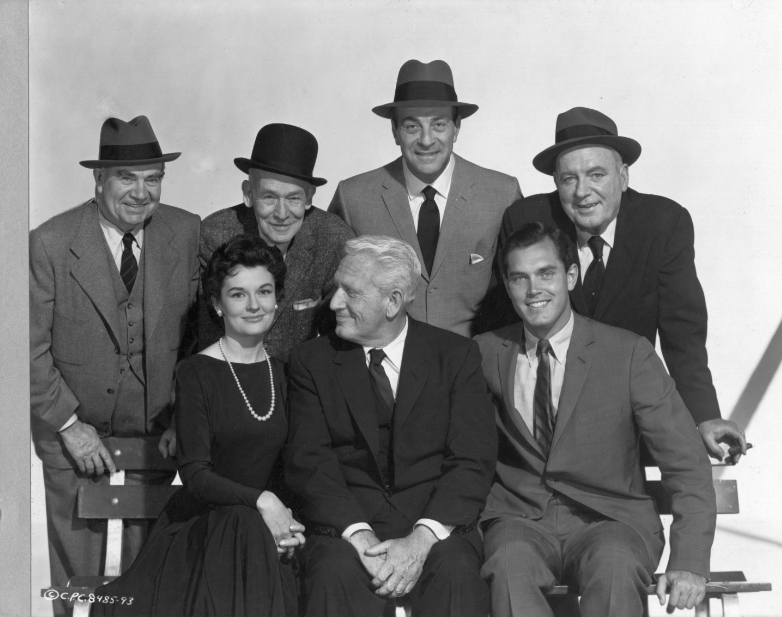 After departing Warner Brothers, Pat O'Brien signed a contract with 20th Century-Fox to make two pictures a year…but oddly enough, the studio never used him. He wouldn't find a permanent studio home until 1943, when R-K-O got him to sign on the dotted line and O'Brien starred in such films as The Navy Comes Through (1942), Bombardier (1943), Crack-Up (1946), Riff Raff (1947), Fighting Father Dunne (1948), The Boy With Green Hair (1948), and A Dangerous Profession (1949). By the early 1950s, however, O'Brien's film career was on the wane—something that he admitted in his 1964 autobiography, The Wind at My Back, puzzled him. His chum Spencer Tracy got him work in vehicles like The People Against O'Hara (1951) and The Last Hurrah (1958) and he finished out the decade with a plum part in the classic 1959 farce Some Like It Hot. But Pat found the small screen more and more inviting, guest starring on such series as Climax!, The Ford Television Theatre, General Electric Theatre, Lux Video Theatre, Studio One, and The United States Steel Hour.

The fall of 1960 saw Pat O'Brien's debut in a weekly television series: the ABC-TV sitcom Harrigan and Son, in which he played the patriarch of a father-and-son team of lawyers. (Still competition from CBS' Rawhide doomed the show to a single season.) Other programs that featured O'Brien as a guest include Alias Smith and Jones, Branded, Hazel, Going My Way, McCloud, Owen Marshall, Counselor at Law, Slattery's People, and The Virginian. Although Pat's final show business gigs were memorable appearances on episodes of Happy Days and WKRP in Cincinnati, he did have a nice turn in the 1978 Burt Reynolds comedy The End (with Myrna Loy as his wife). Pat O'Brien succumbed to a heart attack at the age of 83 in 1983, after minor prostate surgery.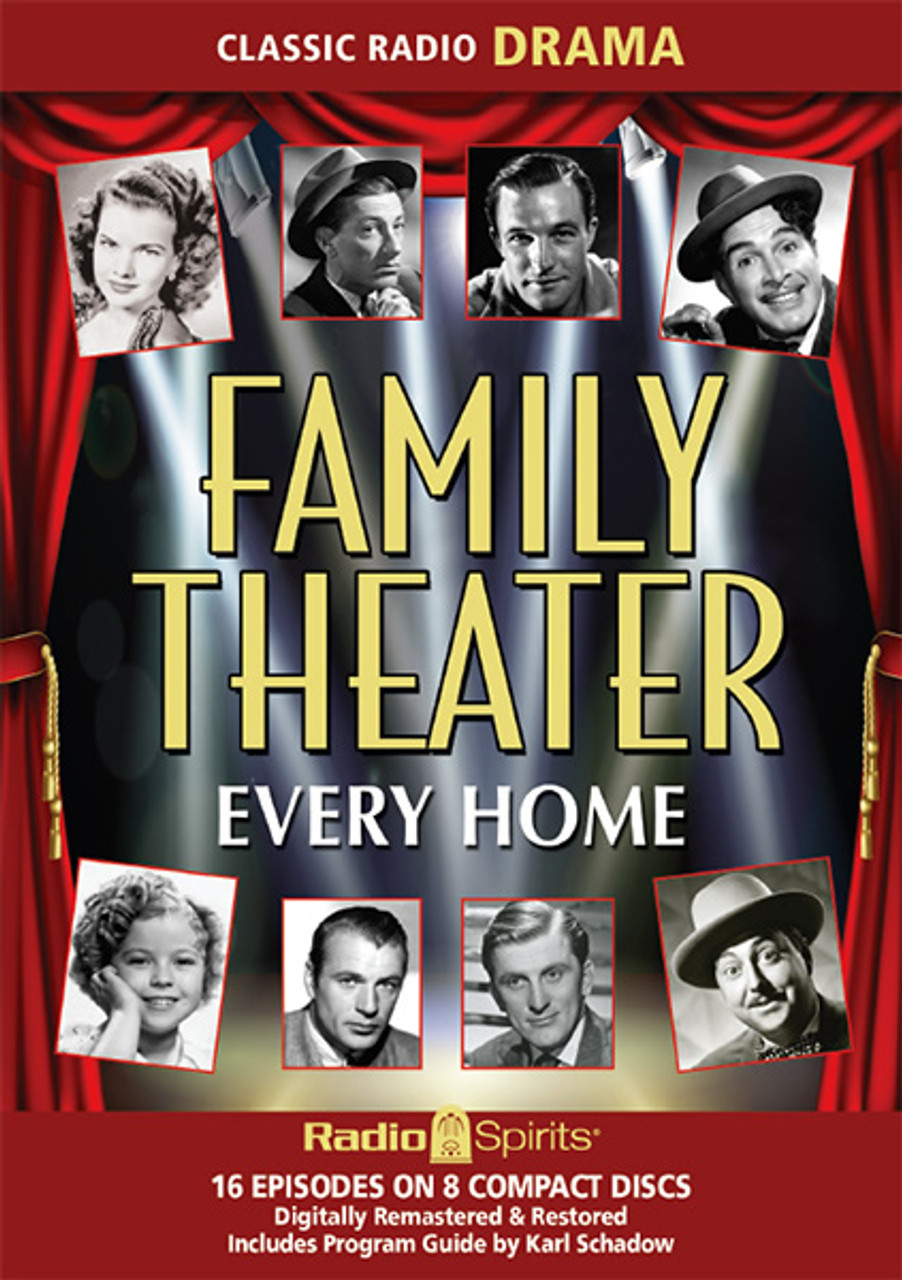 As befitting a son of the auld sod, birthday boy Pat O'Brien pays everyone's favorite Irish pub, Duffy's Tavern, a visit on a March 16, 1945 broadcast that you'll find on the Radio Spirits collection Irish Eyes. Pat's also the guest on two Family Theatre broadcasts, "Life's a Circus" (02/26/48), available on Every Home, and "Star of Wonder" (12/26/51), featured on Christmas On the Air. In our digital downloads store, O'Brien is the guest of the people who live in the Burns house on an October 19, 1943 broadcast of Burns & Allen's Treasury collection. In addition, Pat can be heard on The Damon Runyon Theatre: It Comes Up Mud (the audition episode, "Princess O'Hara") and Family Theater ("The Big One" from March 12, 1952). Happy birthday to you, Pat!