Posted by Ivan G. Shreve, Jr. on Jun 29th 2022
When asked one time why he refused to watch any of the nineteen motion pictures he appeared in between 1933 and 1947, the man born Nelson Ackerman Eddy on this date in 1901 was refreshingly honest: "I was too ashamed of them." The legend goes that when Nelson was signed to M-G-M in 1933 (he was "discovered" while performing at a last-minute concert in Los Angeles), studio head Louis B. Mayer had him undergo a screen test for Broadway to Hollywood (1933), his feature film debut. Eddy's thespic limitations soon became apparent when the director of his test required 58 takes from the acting novice…and still couldn't get the performance he wanted. Mayer then decided that Nelson's participation would be limited to a musical sequence only, which suited Eddy just fine—he only agreed to stick his toe in the cinematic water because he thought it would boost his asking price for performing in concerts.
Born in Providence, Rhode Island, Nelson Eddy was an only child whose family moved from town to town because his father (who struggled with alcoholism) had difficulty keeping a job. The young Nelson lived in Providence and Pawtucket, RI and then later New Bedford, Massachusetts. Both his mother and grandmother were singers, so Eddy was more or less destined for a musical career. Alas, his family's financial situation was such that Nelson was unable to afford singing lessons so he self-taught by listening to operatic recordings. Eddy's father abandoned the family when Nelson was 14, forcing the youngster to seek work to help out the family. His jobs included switchboard operator, shipping clerk, and newspaper reporter; it was in 1924 that he embarked on his true vocational calling when he was the winner in a competition to join the Philadelphia Civic Opera.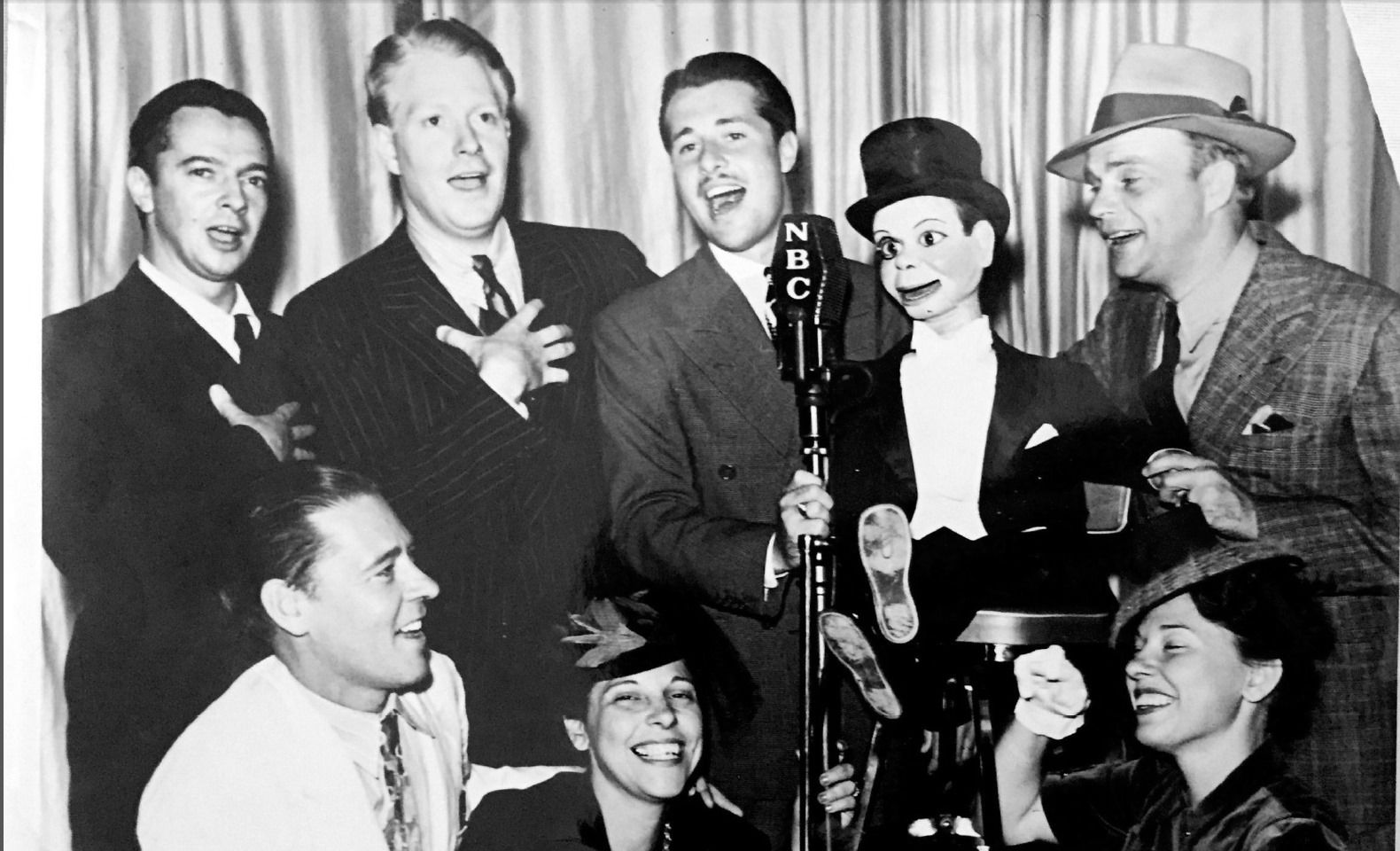 Nelson Eddy sang in many of the Philadelphia Civic Opera's productions and was enjoying much success with concert tours and performances. His radio work began, it is believed, in the mid-1920s. In 1931, Eddy got a major foothold in the medium with The Nelson Eddy Show, a half-hour variety show heard over CBS for Congress Cigars. Nelson was also featured on the unusually-titled Inside Story of Names That Make News (broadcast on CBS in 1933). That series featured Eddy's singing and interviews of "newsmakers" with journalist Edwin C. Hill. In 1934, Nelson was heard regularly on The Voice of Firestone for two years and then he migrated to Vicks Open House in 1936.
Meanwhile at M-G-M, Nelson Eddy was appearing in such films as Dancing Lady (1933) and Student Tour (1934) when he was fortuitously cast in the 1935 musical Naughty Marietta, adapted from Victor Herbert's 1910 operetta. A modestly budgeted feature that became a surprise hit at the box office, Marietta would pair Nelson with leading lady Jeanette MacDonald, and the duo would make seven additional films (including such classics as Rose-Marie [1936] and Maytime [1937]) before their final teaming in I Married an Angel in 1942. MacDonald and Eddy were billed as "America's Sweethearts" and became the most popular silver screen duo of the day. There would be several proposals to reteam the two for other films—one as late as 1963—but none of them came to fruition.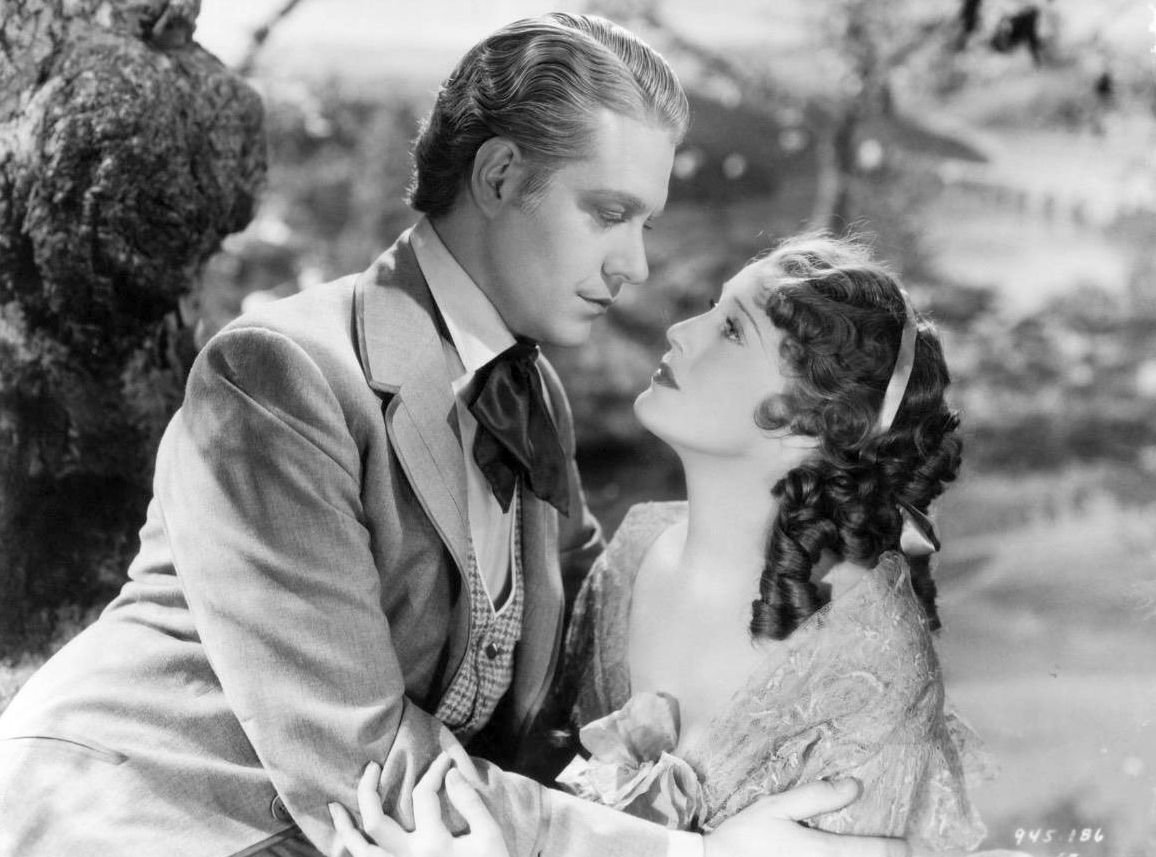 Though The Chase and Sanborn Hour premiered over NBC on May 9, 1937, Nelson Eddy's first appearance on that program was in August of that year. It's the show we remember for introducing us to ventriloquist Edgar Bergen and his dummies Charlie McCarthy and Mortimer Snerd. However, Eddy was also a regular - along with Don Ameche, Dorothy Lamour, and W.C. Fields (who left shortly after Nelson joined the program). Nelson would work on the popular variety broadcast until 1939, though he would later appear as Edgar and Charlie's guest on future incarnations of their program. The singer later headlined The New Old Gold Show from 1942 to 1943 (it also went by The Nelson Eddy Show), The Electric Hour from 1944 to 1946 (despite the title, it was a half-hour variety series which featured Nelson closing each week with "May happiness light your home, and more power to you"), and The Kraft Music Hall in the summers of 1947, 1948, and 1949. Other shows on Eddy's radio resume include Command Performance, Family Theatre, The Gulf/Lady Esther/Camel Screen Guild Theatre, The Lux Radio Theatre, Mail Call, and The Telephone Hour.
Among the films Nelson Eddy made without Jeanette MacDonald: Rosalie (1937), Let Freedom Ring (1939), The Chocolate Soldier (1941), Phantom of the Opera (1943), and Northwest Outpost (1947), his final film. Nelson also provided the voice of Willie, "The Whale Who Wanted to Sing at the Met," one of the memorable segments in the 1946 animated Walt Disney feature Make Mine Music. Eddy did some television work, with notable appearances on such favorites as The Colgate Comedy Hour, The Danny Thomas Show, The Ed Sullivan Show, The Hollywood Palace, The Tennessee Ernie Ford Show, and This is Your Life (when Ralph Edwards feted Jeanette MacDonald). With his movie career ended, Nelson Eddy kept busy with recordings and a most successful nightclub act with female vocalist Gale Sherwood, which they began in 1953. Eddy was performing at a Miami Beach engagement in March 1967 when he suffered a stroke during his concert and passed away at the age of 65.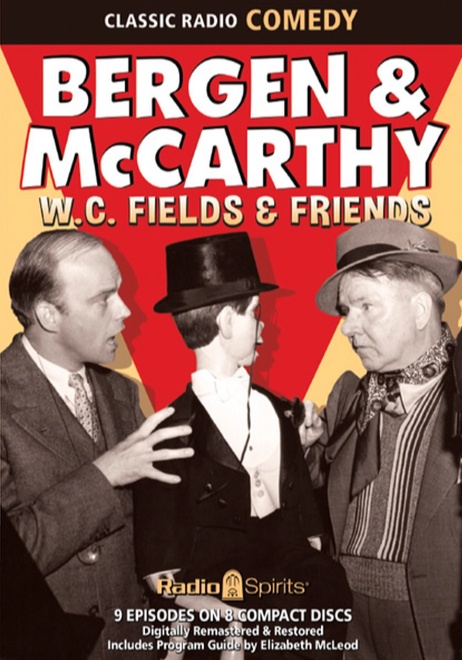 Radio Spirits invites you to check out the warbling of today's birthday boy on one of our most popular CD collections, Bergen & McCarthy: W.C. Fields & Friends, featuring classic broadcasts from Nelson Eddy's days on The Chase and Sanborn Hour. You can also hear Nelson's Chase and Sanborn work on Ladies' Men, an Edgar & Charlie compendium from our digital downloads store, and Eddy's the special guest on a December 13, 1942 Bergen & McCarthy broadcast on Knock On Wood. Happy birthday, Nelson Eddy!