Posted by Ivan G. Shreve, Jr. on Feb 26th 2023
According to legend, it was no less a personage than the legendary Orson Welles who nicknamed the man born Herbert Walton Gleason Jr. in New York City on this date in 1916 "The Great One." Jackie Gleason certainly went above and beyond to measure up to that sobriquet. He loved wine, women, and song, with a hearty desire for the finer things in life and, according to the website dedicated to his memory, he possessed an "appetite for the biggest, the best and just a dollar more than the other guy made." Gleason became a television institution, with a comedy-variety series that lasted nearly twenty years on audience's small screens. He also conquered the stage, motion pictures, and the field of popular music (his first ten albums of "mood music" sold a million copies each), announcing his very presence with his signature "And awa-a-aay we go!"

Though born with his father's name, Jackie Gleason was baptized John Herbert Gleason and spent most of his childhood residing at 328 Chauncey Street, Apartment 1A. (If that address sounds vaguely familiar, it's because Gleason later borrowed it for the residence of his most famous TV creation, bus driver Ralph Kramden.) Jackie was the youngest of two children—his brother Clement would succumb to meningitis when Gleason was only three years old. It was not a happy childhood for The Great One: his father, Herb, Sr., abandoned the family in December of 1925. His mother Mae Agnes (known affectionately as "Maisie") went to work as a subway attendant for the BMT (Brooklyn–Manhattan Transit Corporation) and died ten years later of sepsis after Jackie unsuccessfully tried to lance a carbuncle on Maisie's neck.

Jackie Gleason attended various schools in Brooklyn and Queens but never graduated from high school due to his personal hardships. A role in a class play got the young Jackie interested in acting, and he eventually landed work as the master of ceremonies at a local theatre for $4 a night. Gleason also had jobs as a pool hall worker and a carnival barker. After the death of his mother, Jackie turned down the family of his then-girlfriend to move in with them and instead got a temporary job as a comic in Reading, Pennsylvania that started him on his career.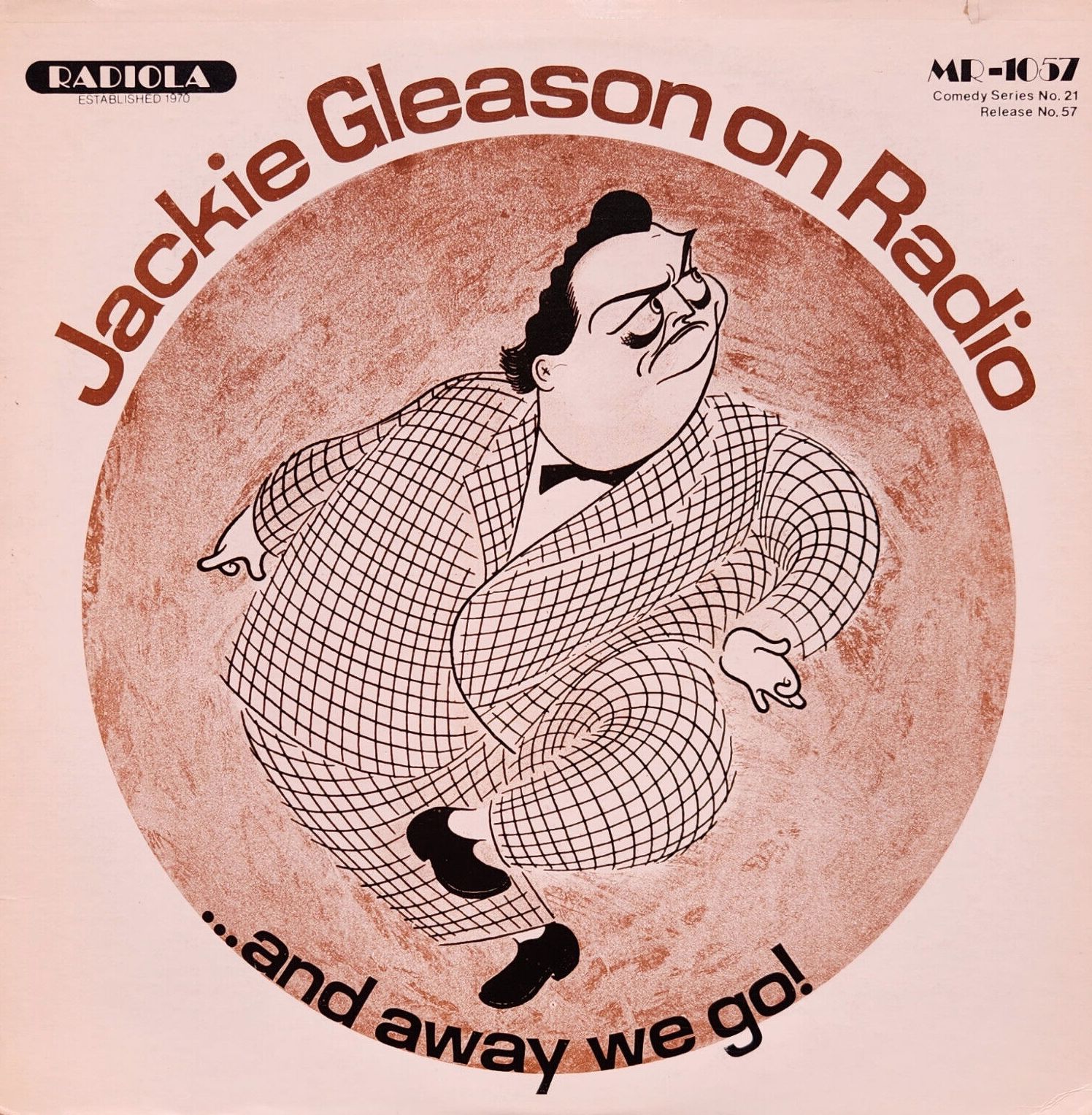 For most of his time in show business, Jackie Gleason worked in small clubs until he eventually made good at New York's Club 18. Gleason's specialty was insulting the patrons; seeing skater and film star Sonia Henie in the nightclub one night, he handed her an ice cube and cracked "Okay, now do something." Jack L. Warner spotted Jackie in 18 and was so impressed with his bravado that he signed him to a motion picture contract at Warner Brothers, where he made his onscreen debut (as Jackie C. Gleason) in Navy Blues (1941). Gleason's film career didn't exactly take off into the stratosphere, but modern-day audiences can certainly get a kick out of seeing him in such vehicles as All Through the Night, Larceny, Inc. and Orchestra Wives (all released in 1942). (Gleason made Wives at 20 Century-Fox, where he played Glenn Miller's bassist.)

Initially exempt from military service because he had two children, Jackie Gleason was later rejected due to an arm injury (he had broken it and it healed crookedly) and a pilonidal cyst. His movie career in the doldrums, Jackie worked on his nightclub act and headlined (along with fellow comic Lew Parker) a road show version of the Ole Olsen-Chic Johnson revue Hellzapoppin'. Gleason was no stranger to stage work by this time, having appeared in such Broadway productions as Keep Off the Grass (1940) and Artists and Models (1943). It was his two-year success in the 1944 revue Follow the Girls that started to cement his reputation as a first-class entertainer. That summer, Jackie was the host of Double Feature, which debuted over NBC Radio on July 2, 1944. When old-time radio veteran Les Tremayne became Gleason's straight man with the August 13th broadcast, the series was retitled The Jackie Gleason-Les Tremayne Show. This comedy-variety program featured vocalists Andy Russell and Patsy Garrett and the music of Toots Camarata, and exited the airwaves on October 22, 1944. Jackie Gleason's other radio appearances include Hollywood's Open House, The Kate Smith Hour, The Philco Radio Hall of Fame, and Theatre U.S.A.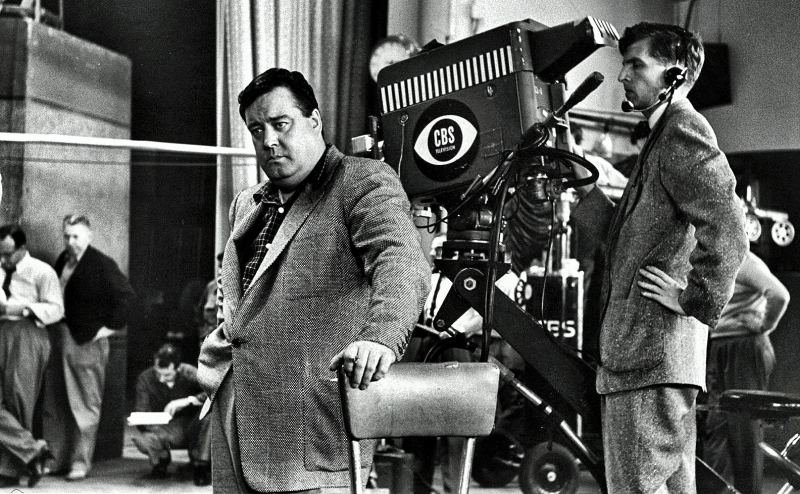 NBC brought the popular radio sitcom The Life of Riley to the small screen on October 4, 1949…but because star William Bendix was contractually unable to do the television version, Jackie Gleason was chosen to mutter "What a revoltin' development this is!" on a weekly basis. (In fact, Jackie filled in for Bill on a November 11, 1949 radio broadcast when Bendix was forced to opt out due to a bout of laryngitis.) While the Gleason Riley achieved some modest success in the ratings (it also won an Emmy Award for "Best Film Made for and Viewed on Television in 1949") the series ended up being abandoned by its sponsor. It mattered little to Jackie: he would go to work for the DuMont network with the weekly variety hour Cavalcade of Stars (a show that had premiered in 1949 with Jack Carter as emcee). It was here where The Great One would create a stable of hilarious comedy characters that gave Red Skelton a run for his money. There was outrageous playboy Reginald Van Gleason III; garrulous Joe the Bartender; lovable nebbish Fenwick Babbitt; and obnoxious loudmouth Charlie Bratton, to name just a few of the many. The key to Jackie's success on Cavalcade was his strong supporting cast in Art Carney (who played the foil to many of Gleason's characters) and Pert Kelton, along with the June Taylor Dancers and Sammy Spear and his orchestra.
Jackie Gleason's success on Cavalcade of Stars prompted CBS (the network renowned for its "talent raids") to make the comedian an offer he couldn't refuse: $8,000 a week instead of the $1,600 he was getting from DuMont. And so, September 20, 1952 marked the premiere of The Jackie Gleason Show on the Tiffany Network, with Gleason bringing Art Carney and the June Taylor Dancers along as well as introducing new characters like The Poor Soul, Rudy the Repairman, and Stanley R. Sogg ("The ever popular Mae Busch!"). Jackie's most popular character was bus driver/dreamer Ralph Kramden, who just tried to survive life without being aggravated by his best pal Ed Norton (Carney) and their wives Alice (Audrey Meadows) and Trixie (Jane Kean). The Kramdens-Nortons sketches were known as "The Honeymooners," and because of their popularity eventually became a separate half-hour sitcom in the fall of 1955. The Honeymooners lasted just a single season, but its 39 episodes have been in perpetual reruns (reverently known by fans as "The Classic 39"). After the cancellation of Honeymooners, Gleason returned to his variety show format (while still making room for "Honeymooners" sketches) in the fall of 1956 and then another go-round in October of 1958. Gleason's second banana Art Carney was not with The Great One on that series (Jackie was teamed up with Buddy Hackett), and the program lasted only until January.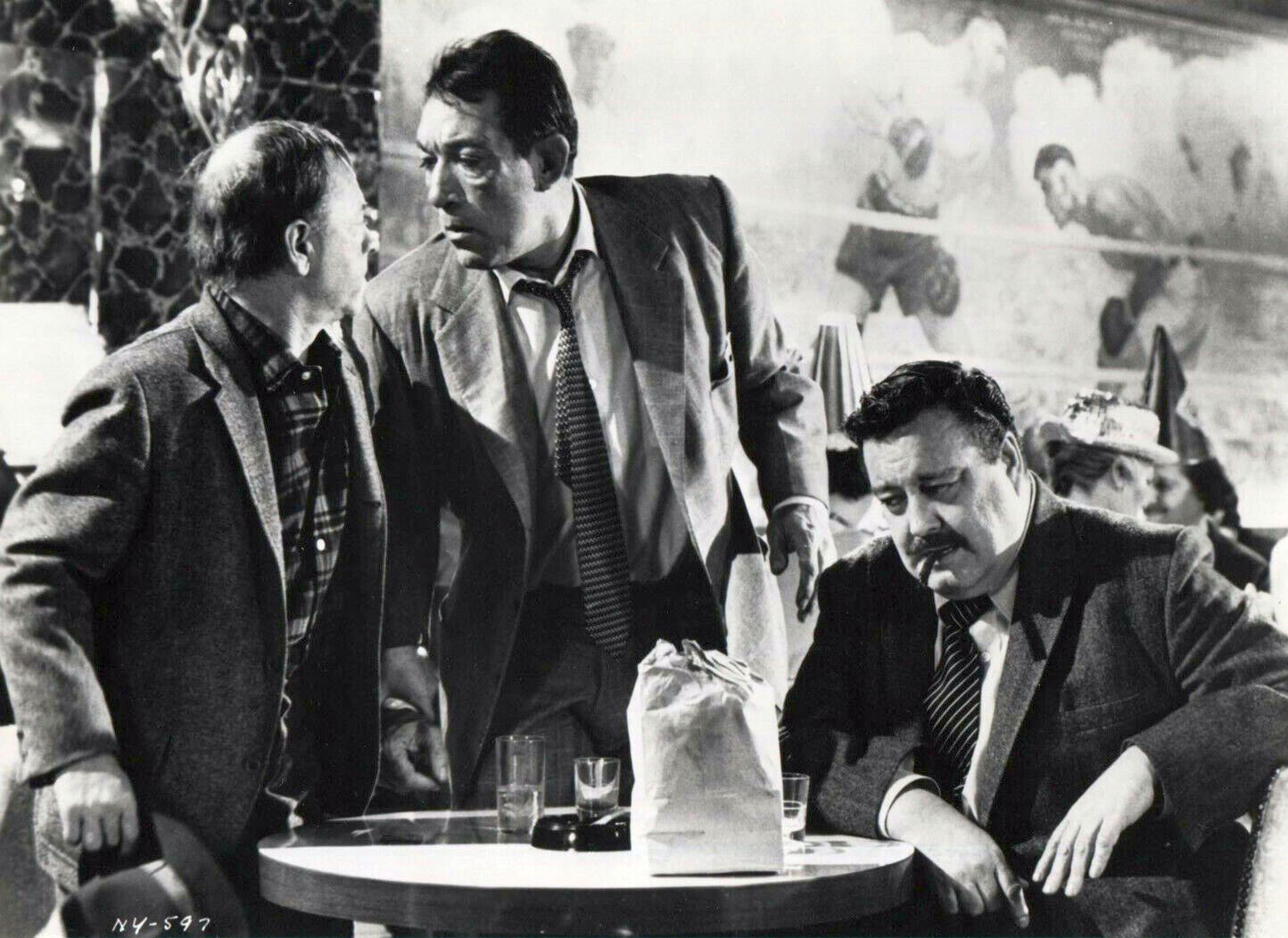 Jackie Gleason was responsible for one of television's most notorious failures: You're in the Picture, a game show that bombed so badly that the host apologized the following week for the program and transformed the remaining time on air into an impromptu talk show. But the fall of 1962 welcomed The Great One back with The Jackie Gleason Show: The American Scene Magazine and new regulars Alice Ghostley and Frank Fontaine (who had recycled his "John L.C. Sivoney" persona from The Jack Benny Program into bar patron "Crazy Guggenheim"). In 1964, Jackie Gleason moved his "operation" to Miami Beach and until 1970 (his show became just The Jackie Gleason Show in the fall of 1966) entertained TV audiences "from the sun-and-fun capital of the world."

Jackie Gleason purportedly brought his variety show to an end in 1970 because the network kept demanding more and more of the Honeymooners "mini-musicals" he and his cast would do on the show—something that he and his creative team found quite taxing. But he didn't miss the weekly grind of TV too much; his small screen success jump started his movie career, beginning with a supporting role as "Minnesota Fats" in the Paul Newman film The Hustler (1961), which earned him an Academy Award nomination as Best Supporting Actor. (Sadly, The Great One lost out to West Side Story's George Chakiris. Gleason never won an Emmy, either, despite multiple nominations, but he did nab a coveted Tony for 1959's Take Me Along.) Jackie's movie career had its high points (Requiem For a Heavyweight, Gigot) and low points (Skidoo, How to Commit Marriage) and if he's remembered today it's for his career-reviving performance as "Sheriff Buford T. Justice" in the Smokey and the Bandit movie trilogy. Gleason's cinematic swan song was the underrated Nothing in Common (1986); he would leave this world for a better one in 1987 at the age of 71.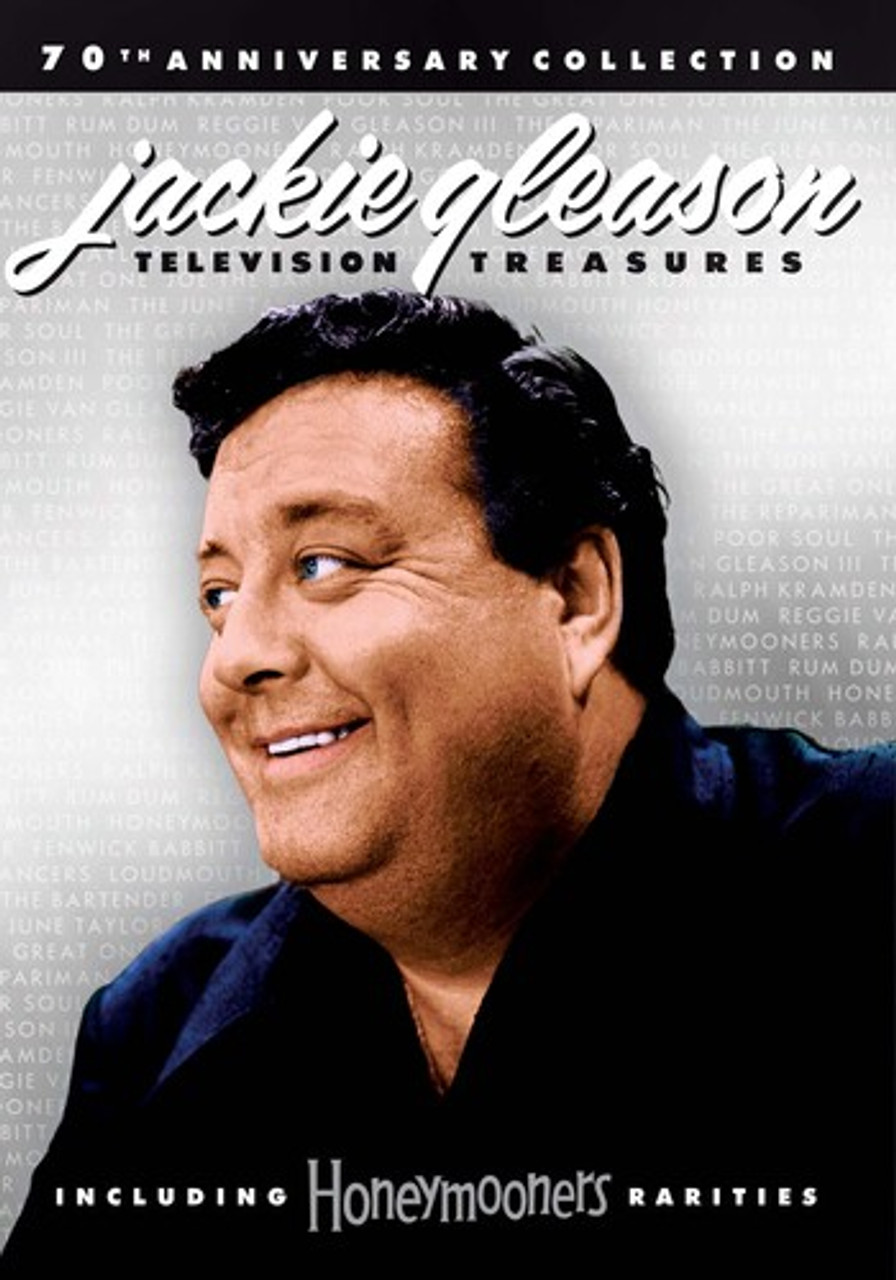 The most appropriate way to celebrate Jackie Gleason's birthday is with a purchase of The Honeymooners: Holiday Classics, a DVD set featuring two Yuletide-themed episodes of what TV Guide called "the single greatest sitcom in TV history." (Though we should stress that the episodes in this collection are not from "The Original 39," but a pair of 1953 episodes including "The Christmas Party," which allows The Great One to not only play "Ralph Kramden" but his other familiar gallery of characters as well.) Radio Spirits also offers Jackie Gleason: Television Treasures, offering up classic clips from The American Scene Magazine and The Jackie Gleason Show. Happy birthday, Jackie—how sweet it is!