Posted by Ivan G. Shreve, Jr. on Apr 2nd 2022
The infamous poaching of radio stars from NBC—known to old-time radio fans as the "talent raids"—was perpetrated by rival CBS. They seduced big names like Jack Benny, Red Skelton, and Amos & Andy (Freeman Gosden and Charles Correll) to their network in the late 1940s. But the raids would also turn out to be a blessing for actor John Randolph Webb, born in Santa Monica, California on this date in 1920. You see, Jack Webb had developed an idea for a crime drama. He first pitched it to CBS, which was natural since he'd starred on one of their West Coast programs, Jeff Regan, Investigator. The Tiffany Network, according to Jack, "gave me the cold shoulder routine." NBC, on the other hand, was willing to take a chance on Webb's proposal, seeing as how their radio star ranks had been decimated. You've no doubt guessed that Jack's proposal was a program called Dragnet…which launched him to major fame and became a huge success for NBC.
Jack Webb was born the son of Margaret (Smith) and Samuel Chester Webb -- but he never knew his father, since Sam left home before Jack was born. Webb's early schooling was at Our Lady of Loretto Elementary in Echo Park, where he also assumed duties as an altar boy. Jack later attended Belmont High School near downtown L.A. and was student body president in his senior year. Webb had developed a knack for cartooning during his high school years and he had an opportunity to study art at L.A.'s prestigious Chouinard Art Institute with a full scholarship. (Because so many of Chouinard's grads later went on to do big things at the Walt Disney Studios, it was informally known as "Mickey Mouse Tech.") However, times were tough for Jack and so he forewent the scholarship to get a job delivering men's suits for a department store.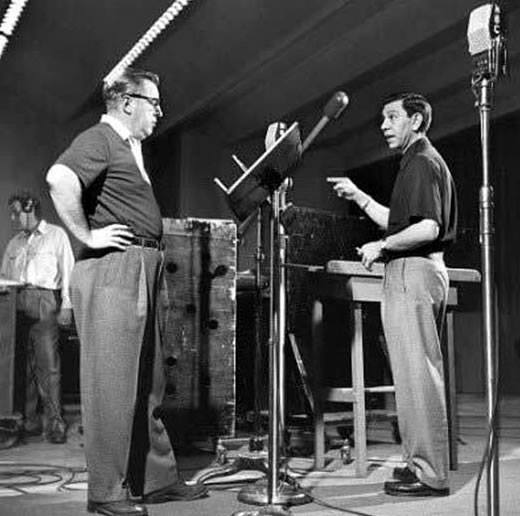 Jack Webb later attended Los Angeles City College, taking a course in radio at night. It was there that he made the acquaintance of Herb Ellis, and the two men would team up for a local program entitled A Half-Hour to Kill. Jack decided to enlist in the U.S. Army Corps during World War II, but he "washed out" during training and wound up as a buck private in Del Rio, Texas, typing correspondence. During this time, he nurtured his interest in show business by writing and directing (as well as emceeing) USO variety shows. In 1945, Webb received a hardship discharge, since he was the only means of financial support for his mother and grandmother.

There was a shortage of radio announcers due to wartime, which Jack Webb used to his advantage by getting a job at San Francisco's KGO after his discharge. Webb created a program, One Out of Seven, which dramatized a popular news story every week. His stay at KGO also resulted in a half-hour comedy program, The Jack Webb Show, which aired nationally over ABC for a brief period in 1946. Other San Francisco-based programs featuring Jack included Are These Our Children? and Spotlight Playhouse. Webb then starred in Pat Novak, for Hire—a private eye drama whose gimmick was dialogue so "hard-boiled" it bordered on camp. Jack was lured away from San Francisco on the strength of Novak, and he headlined a similar private eye show, Johnny Madero, Pier 23, that aired on Mutual from April to September of 1947. Webb was also establishing a resume that included appearances on national programs like The Adventures of Ellery Queen, The Adventures of Michael Shayne, Escape, Murder and Mr. Malone, Suspense, and The Whistler.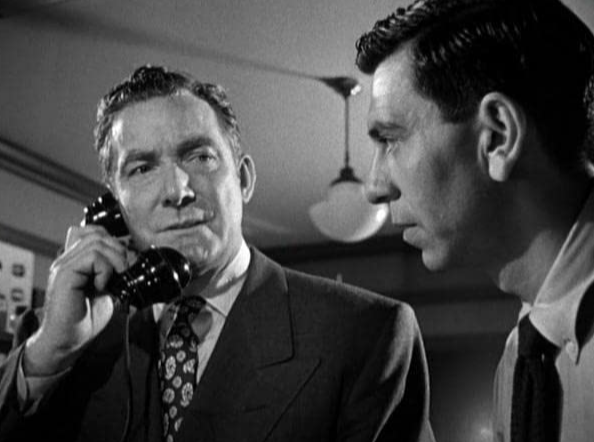 From July 10 to December 18, 1948, Jack Webb played the titular role of Jeff Regan, Investigator for CBS' West Coast network. Regan was a private investigator in the employ of Anthony J. Lyon (portrayed by Wilms Herbert), and as such was nicknamed "The Lyon's Eye."(Jeff Regan would later be revived in October of 1949, with Frank Graham in the starring role.) Jack then revived Pat Novak on ABC nationally from February 13 to June 18, 1949, but then exited the popular program to concentrate on the show that he began cultivating while portraying a police lab technician in 1948's He Walked by Night. Conversations with the film's technical advisor inspired Webb to develop the idea of a crime drama that would dramatize "your police force in action." It premiered over NBC on June 3, 1949 as Dragnet and quickly built an audience who tuned in weekly to eagerly follow the adventures of Sergeant Joe Friday (Webb), a veteran cop who worked for the Los Angeles Police Department.

Dragnet became such a tremendous success that it quickly established a beachhead in pop culture, inspiring record parodies like Stan Freberg's "St. George and the Dragonet" and send-ups in MAD Magazine. It would pretty much be Jack Webb's full-time radio job from that moment on, although he did make the occasional appearance on programs like The Bob Hope Show, Family Theatre, The Martin and Lewis Show, and The Story of Dr. Kildare. Webb also starred briefly on Pete Kelly's Blues in the summer of 1951, portraying the leader of a Kansas City jazz combo during the "Roaring Twenties." Television would leave a calling card for Jack, urging him to bring Dragnet to the small screen…which he did from December 16, 1951 until August 23, 1959.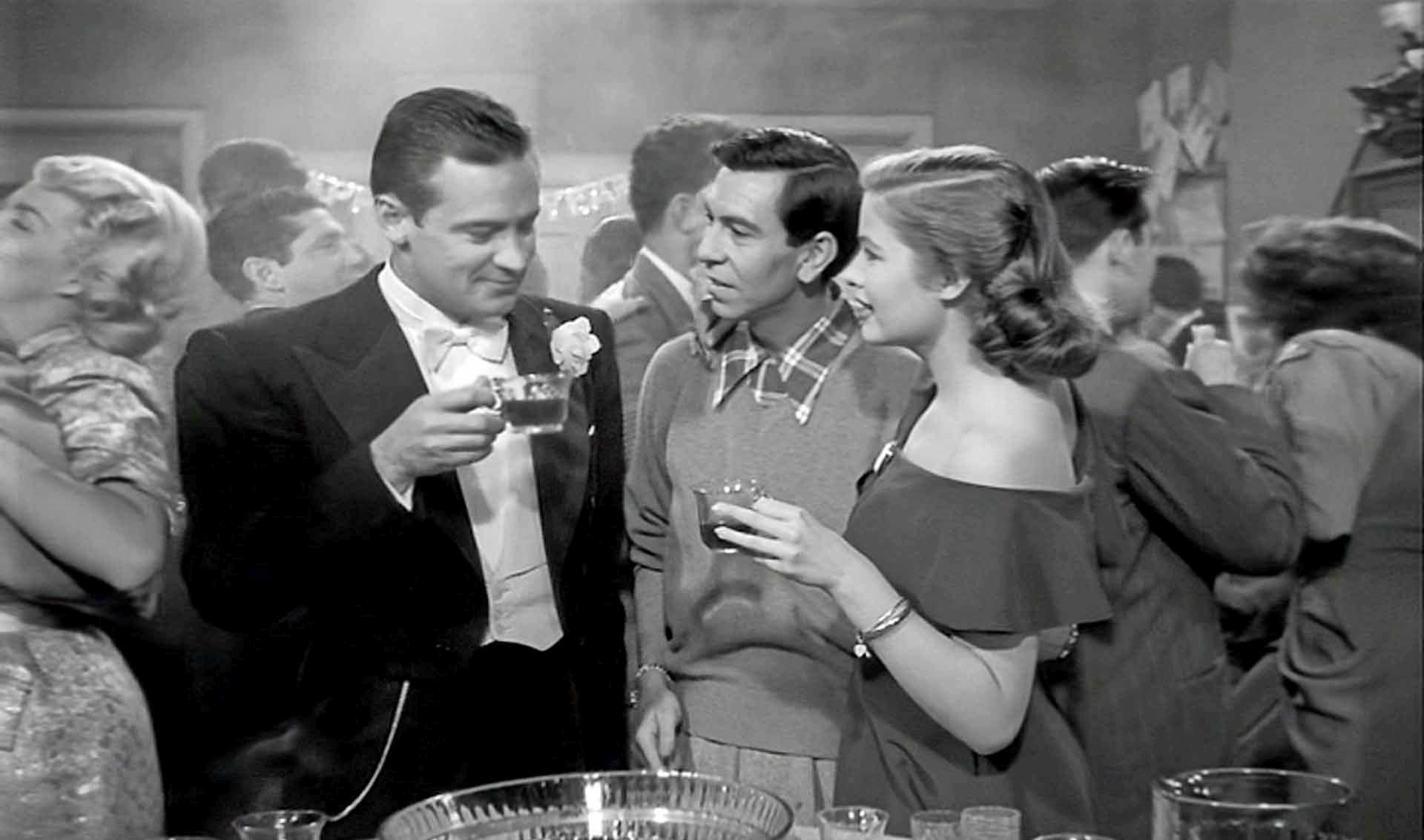 In addition to his role in He Walked by Night, Jack Webb appeared in such silver screen features as The Men (1950) and Sunset Boulevard (1950). However, his motion picture career really took off with a big screen version of Dragnet in 1954 (which he starred in, wrote, and directed). The film kicked off Webb's career as an auteur, helming such films as a movie version of Pete Kelly's Blues in 1955 and vehicles like The D.I. (1957), -30- (1959), and The Last Time I Saw Archie (1961). Jack was also eager to show TV audiences that he was capable of projects beyond Dragnet, working as a producer on series like Noah's Ark, Pete Kelly's Blues (a TV version that ran briefly in 1959), The D.A.'s Man, G.E. True, 77 Sunset Strip, and Temple Houston.

Jack Webb was worried that Dragnet would be his sole TV legacy: a revived version of the venerable police procedural even premiered in January of 1967 and would run until 1970. But Jack demonstrated that he could create other small screen successes. First there was Adam-12, another police procedural (featuring uniformed officers portrayed by Martin Milner and Kent McCord), which ran from 1968 to 1975. After that came Emergency!, a series spotlighting the work of first responders, which aired from 1972 to 1979. The D.A., O'Hara: United States Treasury, Chase, Sierra, Mobile One, Sam, and Project UFO all emanated from Webb's production company, Mark VII Limited, and he refused to slow down until his passing at the age of 62 in 1982.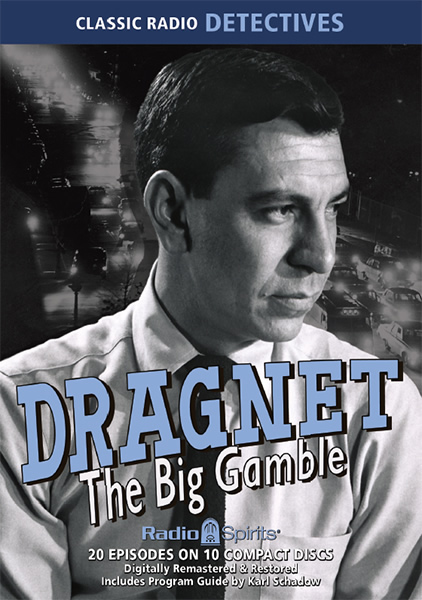 We're going to give you "just the facts, ma'am." Radio Spirits has a voluminous library of collections featuring Jack Webb's signature radio series, awaiting your shopping cart: The Big Blast, Big Crime, The Big Death, The Big Gamble, The Big Make, Get 'Em, and Night Watch. Jack is also present and accounted for on the Escape sets Escape Classics and Peril and the Suspense compendiums One Way Street and Ties That Bind. Check out the birthday boy on Damon Runyon Theatre: It Comes Up Mud, Great Radio Christmas, Great Radio Detectives, Great Radio Private Eyes, Michael Shayne: Murder, Prepaid, and The Story of Dr. Kildare.

There's more Dragnet on hand in our digital downloads store: Crime to Punishment, Official Files, and Protect the Innocent. If that's not enough to satisfy you, we also feature Jack on Family Theater, Jeff Regan, Investigator: The Lyon's Eye, Michael Shayne, Private Detective, Pat Novak, For Hire: Pain Gets Expensive, Radio Classics: Selected by Greg Bell, and Suspense at Work. Happiest of birthdays to you, Jack!