Posted by Ivan G. Shreve, Jr. on Oct 27th 2022
If you're familiar with the career of the comic actor born John Elmer Carson on this date in 1910, you've no doubt heard Jack Carson constantly joke about the city of Milwaukee, Wisconsin. Jack even made a motion picture with his good friend and movie partner Dennis Morgan, which was released in 1946 as Two Guys from Milwaukee. But here's what you may not know: only one of those "guys" was born in Wisconsin—it was Morgan, and he hailed from the hamlet of Prentice, in the northern part of the state. Mr. Carson was actually born in Carmen, Manitoba, Canada…but when the Family Carson moved to Milwaukee in 1914, the burg quickly became Jack's adopted hometown. (Milwaukee had no objections to claiming him as their favorite son.)

Despite his Canadian origins, Jack Carson would eventually become a U.S. citizen (in 1949). But before that swearing-in ceremony, the young Jack attended high school in Milwaukee (Hartford School) and later St. John's Military Academy in Delafield. It wasn't until he began his studies at Carleton College (a private liberal arts college in Northfield, Minnesota) that he developed his interest in acting. In his stage debut, Carson (because he was 6'2" and tipped the scales at 220) portrayed Hercules—and during one performance, tripped and took down half the stage with him.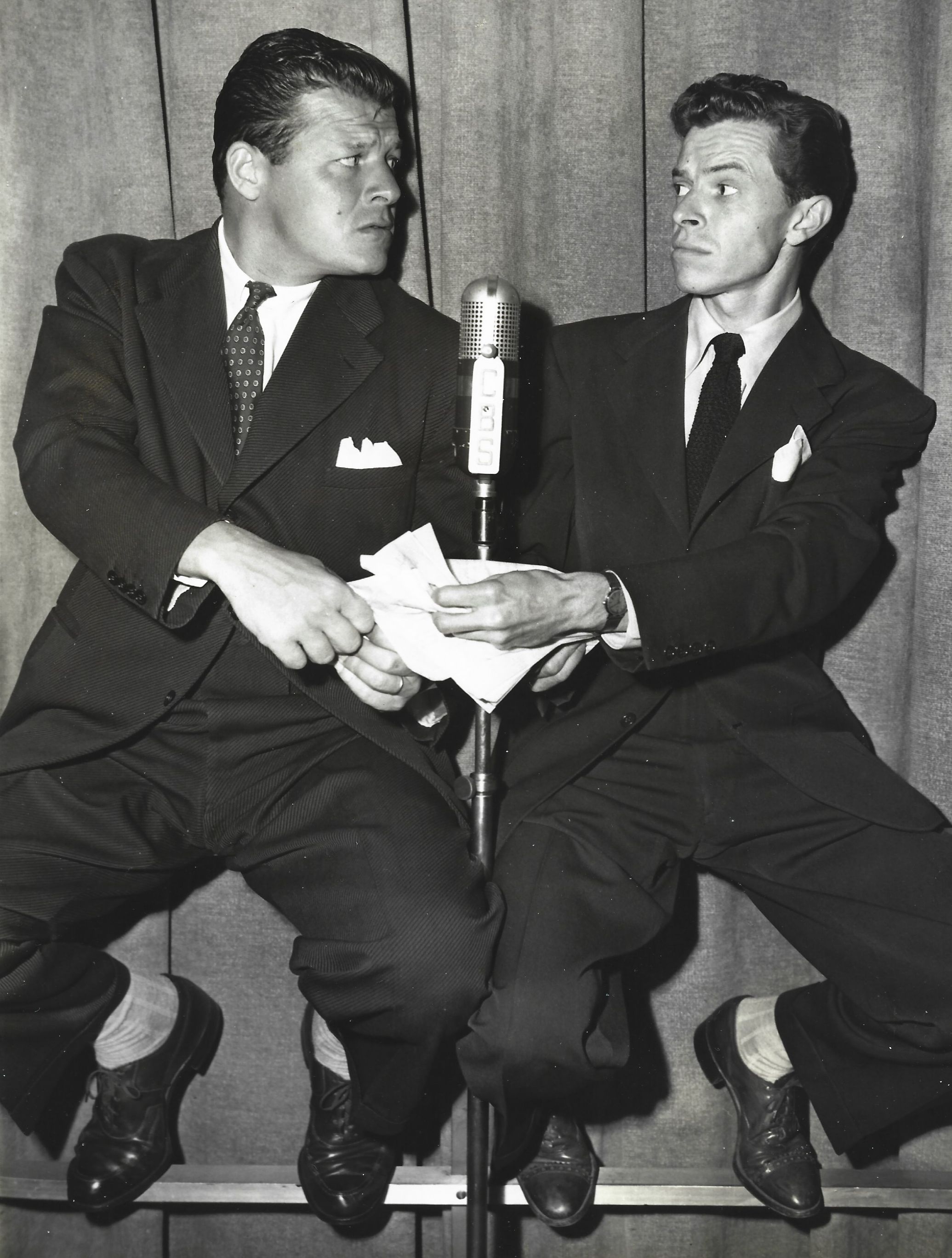 Witnessing Jack Carson portray Hercules as a clumsy half-mortal, half-god was Dave Willock, a college chum who thought Jack's turn was so hysterical that he persuaded Carson to team up with him in a vaudeville act. Willock and Carson were a huge success on the stage and toured theatres large and small throughout North America. Though the two men amicably parted after a period of time (Jack would later team up with dancer Betty Alice Lindy, to whom he was briefly married from 1938 to 1939), the duo decided to seek work in motion pictures, with Carson being the more successful landing work as an extra at R-K-O. Jack would appear uncredited in such films as You Only Live Once and On Again-Off Again (both 1937), with his first onscreen nod in Too Many Wives (1937). Carson followed that inauspicious turn with small parts in the likes of Stage Door (1937), Stand-In (1937), High Flyers (1937), Go Chase Yourself (1938), The Saint in New York (1938), Carefree (1938), and Having Wonderful Time (1938). Jack also had memorable parts in Destry Rides Again (1939) and Mr. and Mrs. Smith (1941).

In 1941, Jack Carson signed a contract with Warner Bros. and began appearing in the movies for which classic film fans remember him best today. Among his vehicles: The Strawberry Blonde (1941), The Male Animal (1942), Larceny, Inc. (1942), Arsenic and Old Lace (1944), and Roughly Speaking (1945). That last film was a change-of-pace from his usual "beefy-lunkhead-with-a-heart-of-gold" roles, although he had previously appeared in dramatic films like Gentleman Jim (1942) and The Hard Way (1943). Carson gave an outstanding performance as Joan Crawford's male confidant in Mildred Pierce (1945), and he would later do first-rate dramatic work in such films as A Star is Born (1954), The Tarnished Angels (1957), and Cat On a Hot Tin Roof (1958). While at Warner Bros., Jack teamed up with the aforementioned Dennis Morgan to make a total of eleven features together, most notably as a Bing Crosby-Bob Hope style duo in Two Guys from Milwaukee, Two Guys from Texas (1948), and It's a Great Feeling (1949). Jack also made a few films with Warners ingenue Doris Day, including Romance on the High Seas (1948) and My Dream is Yours (1949). Jack and Doris had a romance going on at about the same time until Dodo called it off in order to marry Marty Melcher.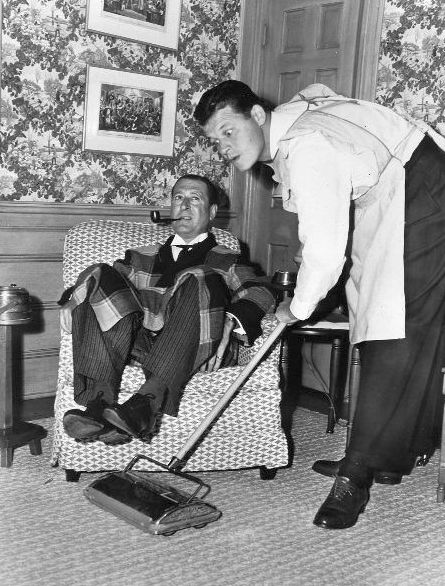 At the time Jack Carson and Dave Willock were trying to make it in Hollywood, the vaudeville partners had a successful appearance on radio's The Kraft Music Hall in 1938. Kraft announcer Ken Carpenter recommended Jack as a potential host for an NBC West Coast program, The Signal Carnival, and after that stint Carson landed the emcee duties on The Camel Comedy Caravan in 1943. June 2, 1943 marked the debut of Jack Carson's most successful foray into radio, The Jack Carson Show, a half-hour situation comedy sponsored by Campbell Soups and featuring Willock as Jack's nephew "Tugwell" and character great Arthur Treacher as Carson's veddy-proper English butler. The Jack Carson Show also spotlighted the talents of performers like Agnes Moorehead, Eddie Marr (as Jack's press agent), Mel Blanc, Elizabeth Patterson, Irene Ryan, Jane Morgan, and Norma Jean Nilsson. Carson's self-titled show would be heard over CBS Radio until 1947; in the fall of that year Jack took over as proprietor of The Sealtest Village Store on NBC, assisted by Eve Arden as co-host. The two left after a season; Arden to star in the mega-popular Our Miss Brooks and Carson returning to CBS for a self-titled program sponsored by Sealtest. The Jack Carson Show would later return as a weeknight variety show on CBS from October 3, 1955 to December 20, 1956.

The popularity of The Jack Carson Show allowed its star to appear on other programs headlined by the likes of George Burns & Gracie Allen (Maxwell House Coffee Time), Joan Davis, Jimmy Durante, Gracie Fields, Dorothy Lamour (both Front and Center and The Sealtest Variety Theatre), Frances Langford, Dinah Shore (Birds Eye Open House), and Frank Sinatra (Songs by Sinatra). Jack's other radio appearances include The Big Show, The Bill Stern Colgate Newsreel, Command Performance, G.I. Journal, The Gulf/Lady Esther Screen Guild Theatre, The Harold Lloyd Comedy Theatre, Hollywood Star Preview, The Kraft Music Hall, The Lux Radio Theatre, Mail Call, and Suspense (four appearances!).
Jack Carson took the television plunge in 1950 as one of the four rotating hosts of NBC-TV's Four Star Revue but left the program during the second season (the title was changed to All Star Revue). He would later host The U.S. Royal Showcase in 1952, and in 1954 was the star of The Jack Carson Show from 1954 to 1955. Carson made the rounds of many a variety program at that time and in addition, appeared on such game show favorites as What's My Line? and The Name's the Same. He guest-starred on the likes of Alfred Hitchcock Presents, Bonanza, The Dick Powell Show, Disneyland, Thriller, The Twilight Zone, and The United States Steel Hour. In 1962, while rehearsing for a stage production of Critic's Choice, Jack collapsed and what was initially diagnosed as a stomach disorder was later discovered to be stomach cancer during an unrelated operation. Jack Carson passed away in January of 1963 at the age of 52.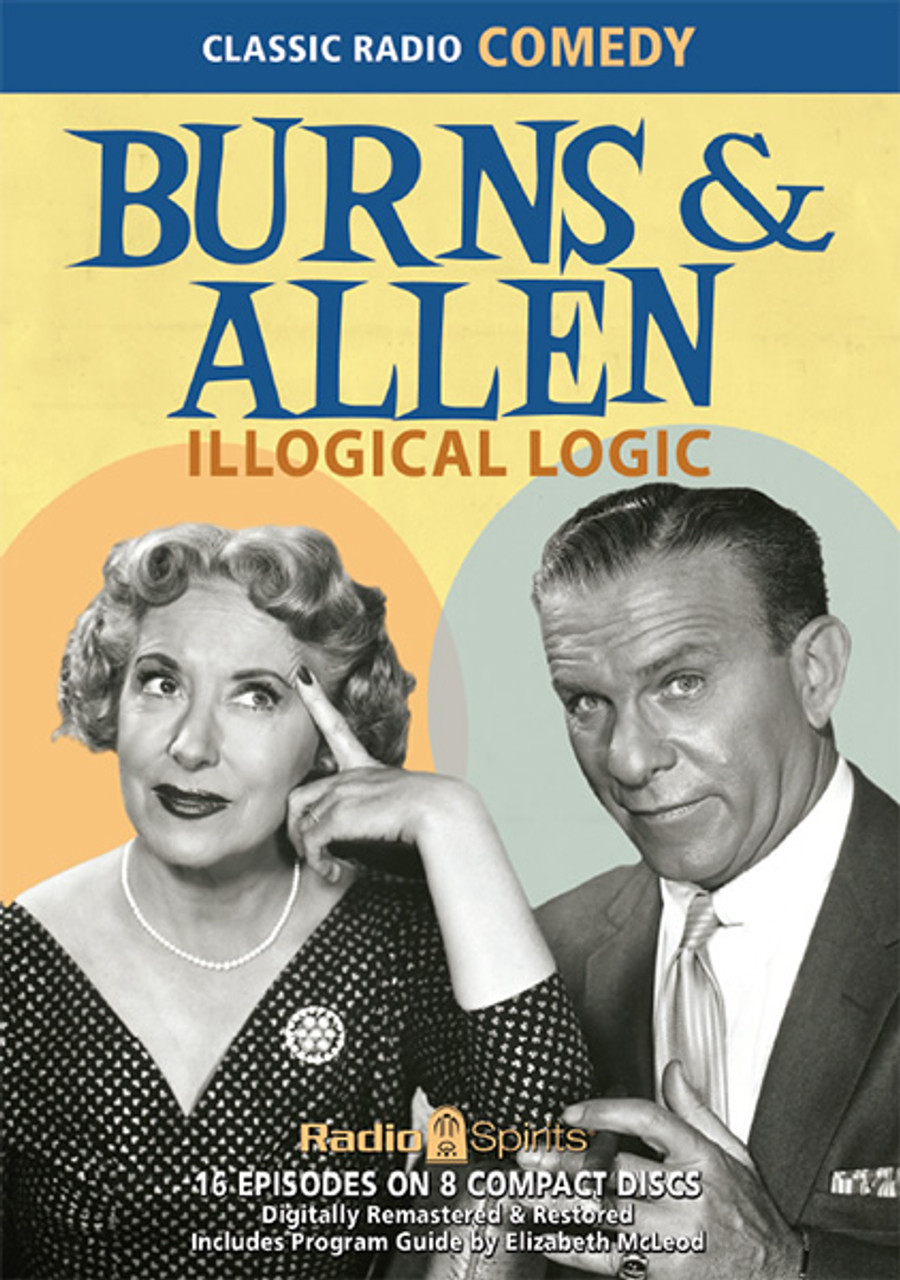 Jack Carson pays George Burns & Gracie Allen a visit in a hilariously funny broadcast of Maxwell House Coffee Time (from October 31, 1946), which happens to be available on the Radio Spirits Burns & Allen collection Illogical Logic. Our Suspense collection One Way Street will give you an opportunity to experience the dramatic side of our birthday boy with "Easy Money," a well-calculated tale originally broadcast November 7. 1946. In addition, check out some Yuletide Jack in our digital downloads store, with a December 18, 1946 edition of The Jack Carson Show (mmm-mmm good!) on The Voices of Christmas Past. Happy birthday, Jack!