Posted by Ivan G. Shreve, Jr. on Jul 8th 2022
The actor born Thomas Glenn Langan in Denver, Colorado on this date in 1917 spent a large portion of his life in "The Mile High City." He was educated there and received his theatrical training working as a stage manager for the city's Elitch's Gardens, where his duties included carpentry, scene shifting, and taking tickets on the side. Langan would eventually find himself in New York City, where acting assignments were few and far between and his sustenance consisted of cheese and crackers. Glenn ended up hospitalized for malnutrition, and upon his release a lucky break—getting a job as a doorman at the Roxy Theatre—would be the catalyst to a career in Hollywood, where he would headline such 20th Century-Fox films as Margie (1946) and Dragonwyck (1946).

It was Glenn Langan's mother, Kate Quinn Langan, who filled her son's head with thoughts of a show business career when he was fifteen by enrolling him in dramatic school. His doorman's job would give way to work on Broadway, where he appeared in productions of Johnny Belinda and Glamour Preferred, and a 1942 revival of A Kiss for Cinderella, in which he co-starred with Luise Rainer. It was his role in Cinderella that secured him a screen test with Paramount, although Langan had made a few motion pictures before that test, with his first credited role playing an intern in the 1939 horror film (that features Humphrey Bogart as a vampire!), The Return of Dr. X. Glenn graced such movies as Riding High (1943) and Wing and a Prayer (1944), and received a nice break when producer Gregory Ratoff—who Langan had tossed out of Grauman's Chinese Theatre (another doorman job) one night for not having a ticket—good-naturedly recommended him for a part in Something For the Boys (1944).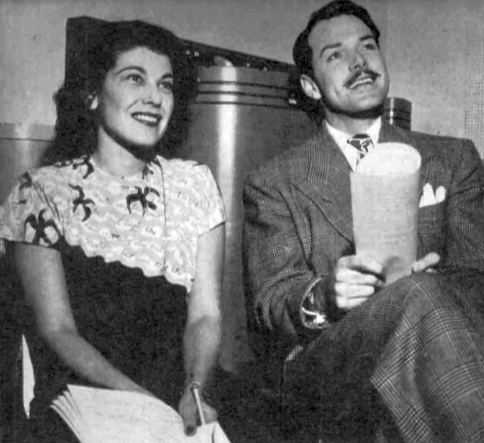 Glenn Langan's movie career flourished at 20th Century-Fox, with high profile leads and second leads in Hangover Square (1945), A Bell for Adano (1945), Sentimental Journey (1946), The Homestretch (1947), Forever Amber (1947), Fury at Furnace Creek (1948), and The Snake Pit (1948). Fox eventually dispensed with Glenn's services and the actor wound up landing acting gigs in Treasure of Monte Cristo (1949; his second wife, actress Adele Jergens, was his leading lady in this one), Rapture (1949), and The Iroquois Trail (1950). During the 1940s, Langan had a steady radio gig between 1945 and 1948 portraying sleuth Barton Drake on Mystery is My Hobby (originally titled Murder is My Hobby), a syndicated series that was heard on the Mutual Radio network. In 1953, Glenn and wife Adele headlined another syndicated radio series, Stand By For Crime. Other shows on Langan's radio resume include The Cavalcade of America, Family Theatre, The Lady Esther Screen Guild Theatre, and The Lux Radio Theatre.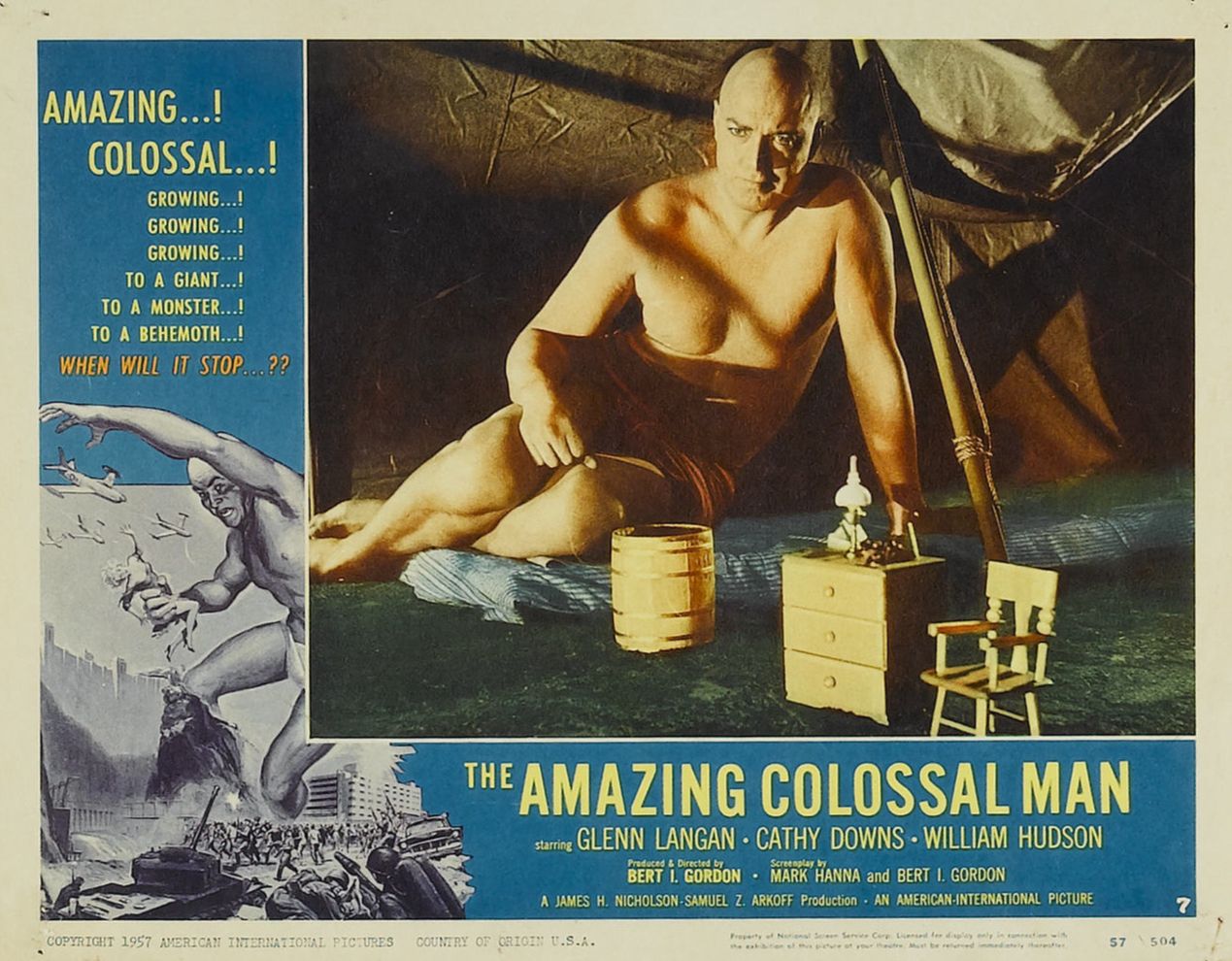 Glenn Langan's work in motion pictures began to peter out by the 1950s, though he does receive screen credit in such features as Hangman's Knot (1952), One Girl's Confession (1953), 99 River Street (1953), Outlaw Treasure (1955), and Jungle Heat (1957). He was becoming a familiar TV face, appearing on the likes of The Abbott & Costello Show, The Adventures of Ozzie & Harriet, Boss Lady, The Danny Thomas Show, The Life of Riley, Mr. and Mrs. North, Private Secretary, and Public Defender. Cult movie stardom was lying in wait for Glenn, however, when he played the titular role in the 1957 schlock sci-fi feature The Amazing Colossal Man, in which he portrays a lieutenant colonel who becomes a big man not by rising through the ranks but by becoming a fifty-foot giant after exposure to a plutonium bomb blast. There were a few feature film appearances afterward (Mutiny in Outer Space, Women of the Prehistoric Planet), but the actor chose to call it a day where movies were concerned and eventually reinvented himself as a successful real estate salesman. He left this world for a better one in 1991 at the age of 73.


As you've surely guessed by now, Radio Spirits invites you to celebrate Glenn Langan's natal anniversary with a purchase of Mystery is My Hobby, an 8-CD collection containing sixteen vintage broadcasts from the 1940s Mutual series. But you can also check out Glenn on "Song for a Long Road," a May 13, 1948 broadcast of Family Theatre available on the collection Every Home. Happy birthday, Glenn!