Posted by Ivan G. Shreve, Jr. on Apr 3rd 2022
After a lengthy career that encompassed radio, motion pictures, and many, many million-selling records as one of the 20th century's most popular vocalists, the woman born Doris Mary Anne Kappelhoff in Cincinnati, Ohio on this date in 1922 was ready to conquer another facet of show business. Her weekly self-titled sitcom began airing over CBS-TV in the Fall of 1968. To say she was unenthusiastic about this prospect would be a severe understatement. You see, Doris Day didn't want to do television. However, after the death of her third husband (Martin Melcher) in April of 1968, Day learned that he had committed her to a five-year stint of what would ultimately air as The Doris Day Show (not to mention a few TV specials to boot). Doris could have held tight to her principles and sent CBS a bucket of sand and pounding instructions…but she learned to her dismay that Melcher and his business partner, Jerome Bernard Rosenthal, had squandered her savings to the tune of $20 million dollars. (And that's not a tune Doris was jazzed about recording…so she did the successful small screen sitcom for the money.)
Doris Day was born to Alma Sophia (Welz) and William Joseph Kappelhoff, a homemaker and a music teacher/choirmaster, respectively. Father Kappelhoff had a bit of a wandering eye, and her parents separated while she was still quite young. Doris aspired to be a dancer, performing semi-professionally in dance competitions across the United States with partner Jerry Doherty. But tragedy struck in October of 1937: a collision with a Pennsylvania freight train shattered her right leg and ended any prospects of dancing professionally.

While convalescing from her leg injury, Doris Day whiled away the hours listening to and singing along with the radio, where she discovered she had quite an excellent singing voice. Her mother took her to a singing teacher, who was so bowled over by Day's talent that she gave her three weekly lessons for the price of one. Doris became so proficient as a vocalist that she was hired by Cincinnati's WLW to perform on Carlin's Carnival while also plying her trade at a local Chinese restaurant, entertaining the clientele. Bandleader Barney Rapp was looking for a female singer for his band, The New Englanders, and he hired her after auditioning nearly 200 vocalists. It was Rapp who suggested she change her name from "Kappelhoff" to "Day" ("Kappelhoff" was a little lengthy for a marquee) because he loved her rendition of Day After Day. Doris would also front for big bands led by Jimmy James, Bob Crosby, and finally Les Brown, where Doris would get national radio exposure on the likes of The Fitch Bandwagon, One Night Stand, and Spotlight Bands.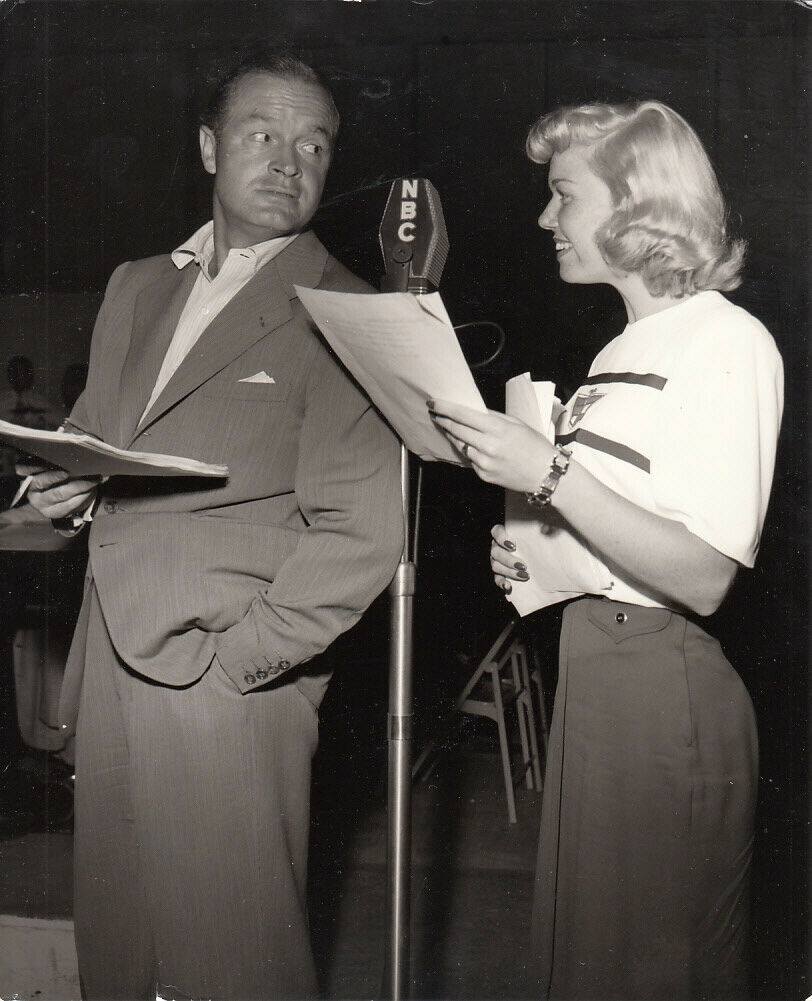 It was as the lead vocalist for Les Brown and His Band of Renown that Doris Day had her first #1 record, Sentimental Journey—which has not only become a song standard but is perhaps the one tune most associated with Day. She followed this with another chart topper, My Dreams are Getting Better All the Time, and with Brown's Band had a total of seven Top Ten hits including Till the End of Time (#3 in 1945) and You Won't Be Satisfied (Until You Break My Heart) (#4 in 1946). When Les Brown signed on as bandleader on Bob Hope's radio program, Doris got weekly exposure as both vocalist and a participant in Hope's comedy (she unhesitatingly credited the comedian with giving her lessons in timing) for two seasons. It was not Day's only radio showcase: she made appearances on The Carnation Contented Hour, Command Performance, The Jack Kirkwood Show, The Kraft Music Hall, Mail Call, The Rudy Vallee Philip Morris Show, Sweeney and March, and Your Hit Parade. From March 28, 1952 to May 26, 1953 she headlined The Doris Day Show on CBS Radio for Rexall and Columbia Televisions. This was a variety program that capitalized on her successful Warner Brothers-produced movie musicals, and featured many of the male actors who had worked beside her as guest stars (Ray Bolger, Danny Thomas, Ronald Reagan, etc.).

In 1948, Doris Day made her motion picture debut with Romance on the High Seas (1948), in a role originally selected for Mary Martin (who decided to do a Broadway musical called South Pacific instead). Day nervously told director Michael Curtiz that she didn't have a lot of acting experience, but Curtiz liked her honesty and her "All-American Girl" quality. A slew of successful Warners musicals followed: My Dream is Yours (1949), It's a Great Feeling (1949), Tea for Two (1950), Lullaby of Broadway (1951), On Moonlight Bay (1951), and the very successful I'll See You in My Dreams (1951). Doris' recording career was also in full swing, with chart topping hits like Love Somebody (1948), A Guy is a Guy (1952), and Secret Love (1953)--featured in the smash movie musical Calamity Jane.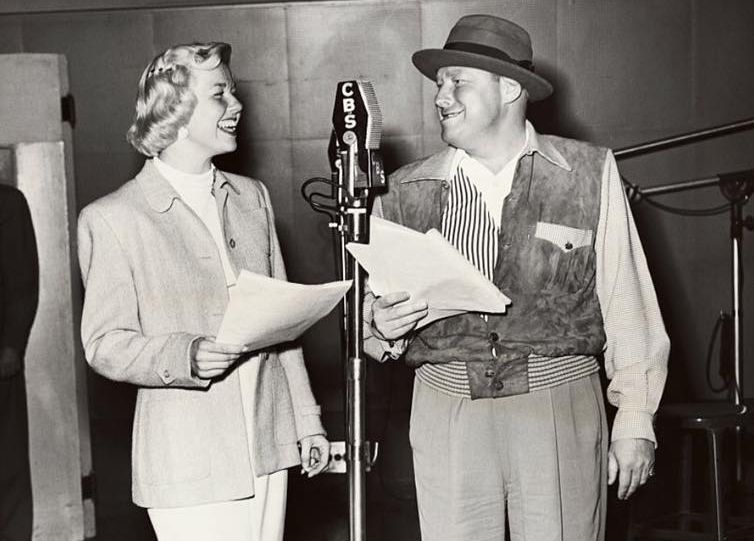 Despite her squeaky-clean cinematic chanteuse image, Doris Day demonstrated throughout her motion picture career that she was more than capable of rising to the occasion by acting in serious roles in Young Man With a Horn (1950) and the underrated Storm Warning (1951). The inescapable presence of Que Sera, Sera (Whatever Will Be, Will Be) (a song that Day later appropriated as the theme for her TV sitcom) overshadows the fact that she is remarkably good in The Man Who Knew Too Much (1956). Two of her very best features were also released around this time: Love Me or Leave Me (1955; Doris portrays singer Ruth Etting) and The Pajama Game (1957). Curiously, she was overlooked as an Oscar nominee for both of these movies, earning her only acting nod for the 1959 comedy Pillow Talk, which co-starred Rock Hudson. Day and Hudson would go on to make two equally successful movie farces: Lover Come Back (1961) and Send Me No Flowers (1964).

Doris Day continued to make movies throughout the 1960s; some very good (The Thrill of It All, The Glass Bottom Boat) and some indescribably bad (Caprice). Her silver screen swan song, With Six You Get Eggroll (1968), actually did better at the box office than many believe but by that time she had already taken that reluctant plunge into television. (Her sitcom has achieved notoriety for its multiple format revamping with each season; by Season 4 the two kids who called her "Mother" had vanished and were never heard from again.) The Doris Day Show was canceled in 1973 and she gradually receded from the public's gaze, or, as author David Thomson memorably put it, "retired to the world of margarine commercials and looking after animals." Doris remained with us until a few years ago, leaving this world for a better one in 2019 at the age of 97.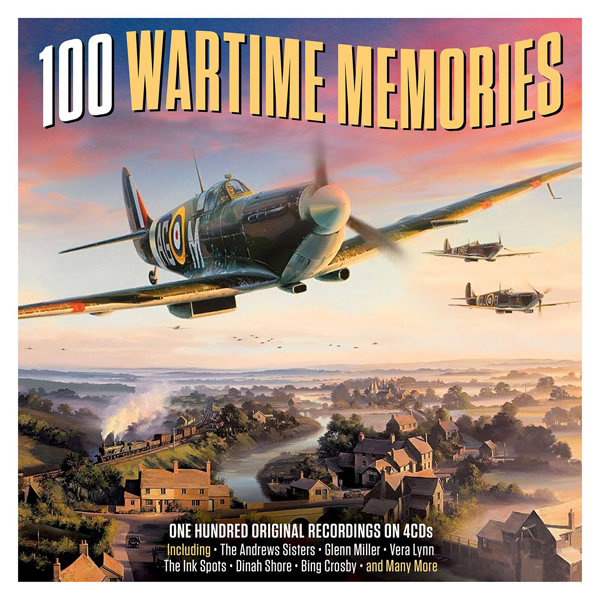 Radio Spirits has a fistful of musical CDs featuring marvelous melodies from today's centennial birthday girl. Doris' two chart-toppers with Les Brown's band, Sentimental Journey and My Dreams are Getting Better All the Time, can be found on 100 Wartime Memories, and Journey is also featured on the 75th Anniversary VE Day Collection and Golden Oldies. Secret Love is a highlight of Magical Days: Hits of Gold, and also appears (along with Que Sera Sera) on the CD compendium 100 No. 1 Hits of the 50s. America's Greatest Hits: 1949 features Doris singing (Where are You) Now That I Need You (with the Mellomen) and Canadian Capers. But your biggest Doris bang for the buck can be found on Top Hits of the 40s (Journey, Love Somebody, Confess, and Come to Baby, Do!) and 100 Hits of the Great Songbirds (Secret Love, Happy Talk, Dream a Little Dream of Me, and Oops). The Best of Christmas, 40 Christmas Classics, The Real Christmas, and Those Were the Days: Winter Wonderland are all wonderful holiday compilations featuring Yuletide selections by Doris including Silver Bells and I'll Be Home for Christmas. Happy Birthday, Doris---what a difference a Day makes!