Posted by Ivan G. Shreve, Jr. on Dec 23rd 2022
Although he was born Anton Morris Leader in Boston, Massachusetts on this date in 1913, Mr. Leader was always informally known as "Tony" to his friends and colleagues. This occasionally results in some confusion when compiling a list of Leader's credits, because in many of the TV shows that he directed he's billed as "Anton M. Leader" and others list him as "Tony Leader." Tony got his start in radio as an announcer for several Boston radio stations between 1935 and 1938, though his first assignment didn't go particularly smoothly. Leader managed to fluff the word "meteorologist" three times in one newscast, prompting that station to suggest he seek employment elsewhere.

Tony Leader would soon discover his radio calling on the other side of the microphone as a producer, a job he performed at New York's WMCA from 1938 to 1940 and then for the National Broadcasting Company from 1941 to 1946. (Leader took a brief leave of absence during WW2, enlisting and serving in the Army Air Corps in 1942 and 1943.) Tony was a frequent director on Words at War, the dramatic anthology broadcast over NBC from June 24, 1943 to June 5, 1945 and considered (along with The Cavalcade of America and William N. Robson's The Man Behind the Gun) one of the finest examples of radio wartime drama. Leader was also at the helm of many broadcasts of another excellent anthology program, The Eternal Light, which won him radio's prestigious Peabody Award. Other series that bore Tony's stamp include The Adventures of Archie Andrews, Now It Can Be Told, The Radio Reader's Digest, The Sportsmen's Club, These Are Our Men, The Whisper Men, and You Make the News.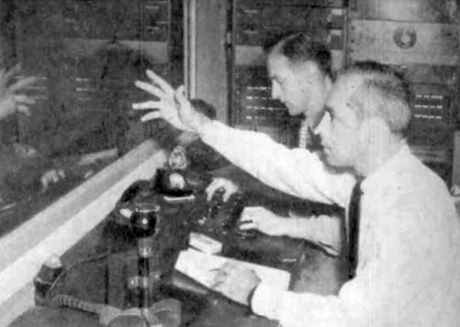 Anton M. Leader made the decision to freelance as a radio director-producer in 1946, soon taking the reins on Murder at Midnight, a mystery-horror program that was transcribed for syndication but also had a run over New York's WJZ from September 16, 1946 to September 8, 1947. The series spotlighted performances from the Big Apple's fine pool of acting talent, including Elspeth Eric, Mercedes McCambridge, Berry Kroeger, and Lawson Zerbe. The show featured a memorable opening—MURRR-DERRR A-A-AT MIID-NIIGHT!—courtesy of announcer Raymond Morgan, a former Long Island minister. Midnight was produced by Louis G. Cowan, a name later associated with TV's The $64,000 Question.

Tony Leader's work on Murder at Midnight was the catalyst for his being hired to replace William Spier when the longtime Suspense director-producer left "radio's outstanding theatre of thrills" shortly after its expansion to an hour-long format. During Tony's tenure on the series, Suspense presented some of its most memorable broadcasts, including "Backseat Driver," "Ghost Hunt," "Three O'Clock," and "The Trap." According to author Keith Scott, however, Leader's stint on the program was a short one because—depending on which source is consulted—he clashed with one of the CBS executives (who had a little more pull than the director) but also didn't win many fans with the Suspense crew with his condescending manner. Tony was, however, able to look back with pride that one of the show's broadcasts, "No Escape" (with guest star James Cagney), won the National Safety Award. During Leader's run on Suspense, the director-producer also supervised a CBS summer series entitled The Amazing Mr. Tutt, a lighthearted drama featuring actor Will Wright as a homespun lawyer.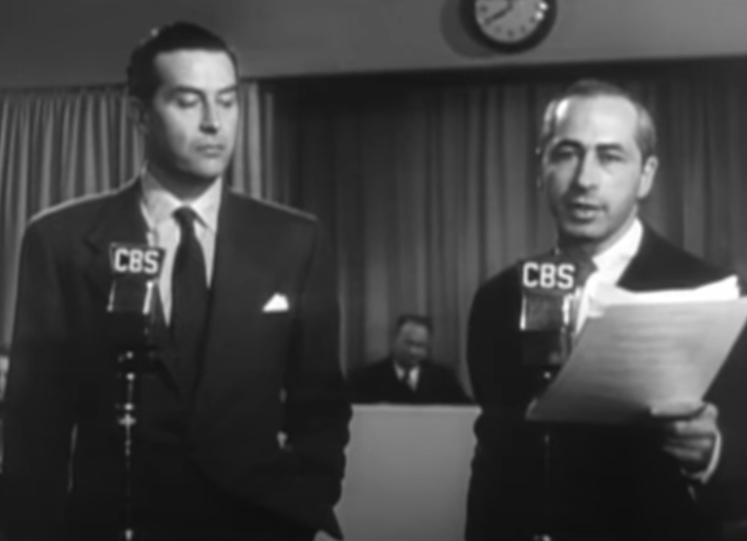 Anton M. Leader would eventually leave the aural medium to seek out opportunities in motion pictures, serving as a producer/associate producer on such films as Sally and Saint Anne (1952), It Happens Every Thursday (1953), and Go Man Go (1954). Leader had but two feature film directorial credits on his resume, but his movie debut has become a cult classic: Children of the Damned (1964), the sequel to 1960's Village of the Damned. (The other was The Cockeyed Cowboys of Calico County [1970], which gives Bonanza's Dan Blocker the opportunity to work with such comic character greats as Jim Backus, Wally Cox, Henry Jones, Stubby Kaye, and Jack Elam.)

Tony Leader found his place directing for the small screen; he helmed episodes of such TV favorites as The Adventures of Jim Bowie, Lawman, Medic, The Millionaire, Perry Mason, Sea Hunt, and Sugarfoot. He continued directing in the following decade, overseeing such series as Get Smart, Gilligan's Island, Ironside, Leave it to Beaver, Lost in Space, Rawhide, Tarzan, The Twilight Zone (the classic "The Midnight Sun"), and The Virginian. According to IMDb, Leader's last TV credit was directing an episode of Movin' On in 1976. Before his passing in 1988 at the age of 74, Anton M. Leader served on the Academy Awards nominating committees for documentary and foreign films.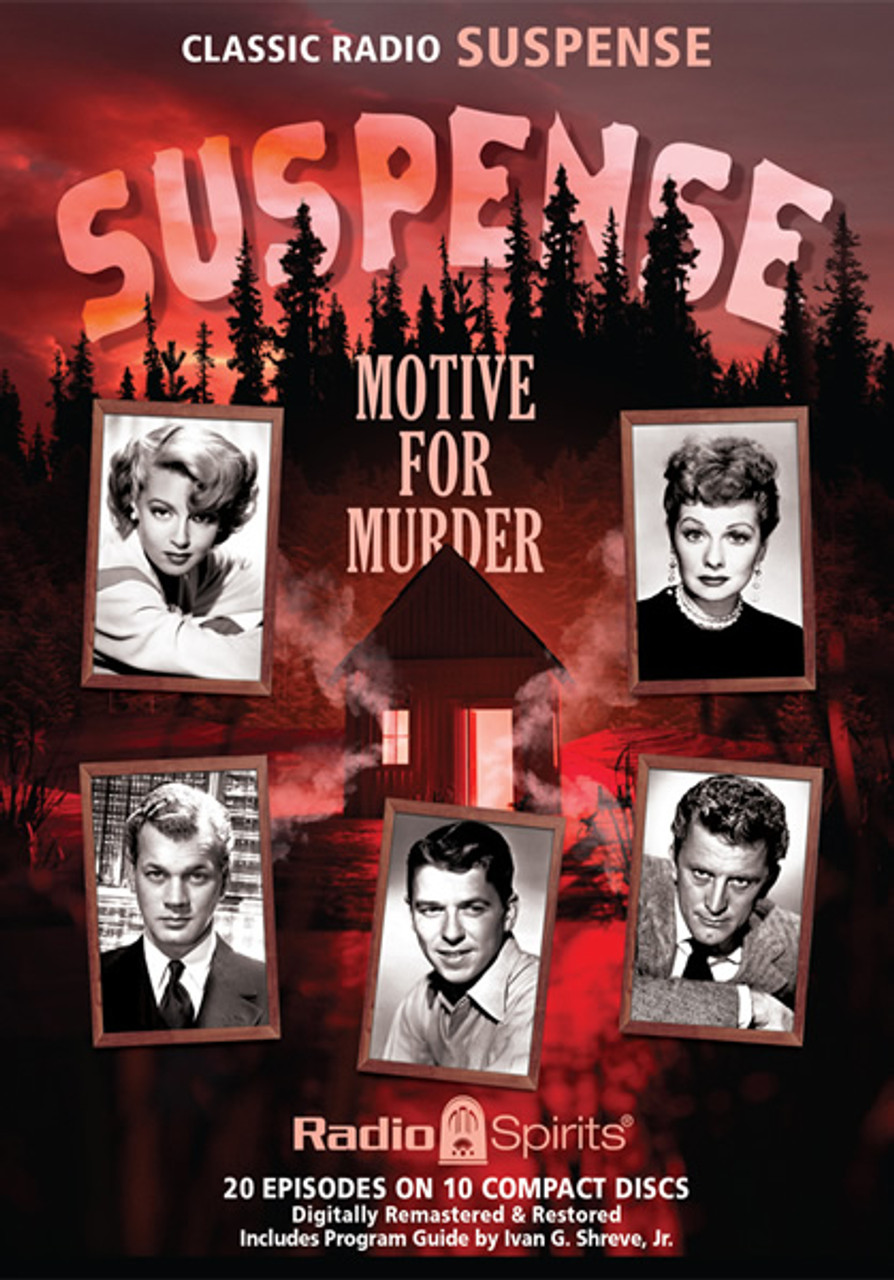 In December of 1948, today's birthday celebrant directed an audition record, "Milford Brooks III," that would develop into the long-running series Yours Truly, Johnny Dollar…and you'll find this recording in Radio Spirits' popular collection The Many Voices of Yours Truly, Johnny Dollar. Anton M. Leader's handiwork is also available on our Suspense sets Motive for Murder and Ties That Bind. In our digital downloads store, there's more Tony Leader in the Suspense compendiums Around the World and Suspense at Work, and check out his contributions on Murder at Midnight and Words at War: World War II Radio Drama. Happy birthday, Tony!