Posted by Ivan G Shreve, Jr. on Dec 3rd 2022
It's one of those Hollywood myths that refuses to die: that crooner Andy Williams—born Howard Andrew Williams in Wall Lake, Iowa on this date in 1927—is the individual who provides the singing voice for Lauren Bacall in the 1944 film classic To Have and Have Not. But it's simply not true. The teenaged Williams, as well as several female vocalists, was tested to dub "Baby's" singing voice…but in the end, director Howard Hawks elected to use the real Bacall despite her imperfect vocal talents. Fortunately for Andy, this rejection did not stop the momentum of what would soon become a long and prosperous singing career.

Andy Williams' tenure in show business began when he was eight years old. His three older brothers—Bob, Dick, and Don—decided to add their younger brother and form a quartet in 1938 after a successful gig with the children's choir at their local church. The Williams Brothers Quartet soon began performing on local radio stations, first at Des Moines' WHO and making later stops at stations in Chicago (WLS) and Cincinnati (WLW). When not performing over the airwaves, Andy attended high school in Cincinnati (Western Hills High) and ended up graduating from University High School in West Los Angeles when the Williams clan moved to California in 1943. Williams enlisted in the United States Merchant Marines at the age of 17 and served proudly until the end of WW2.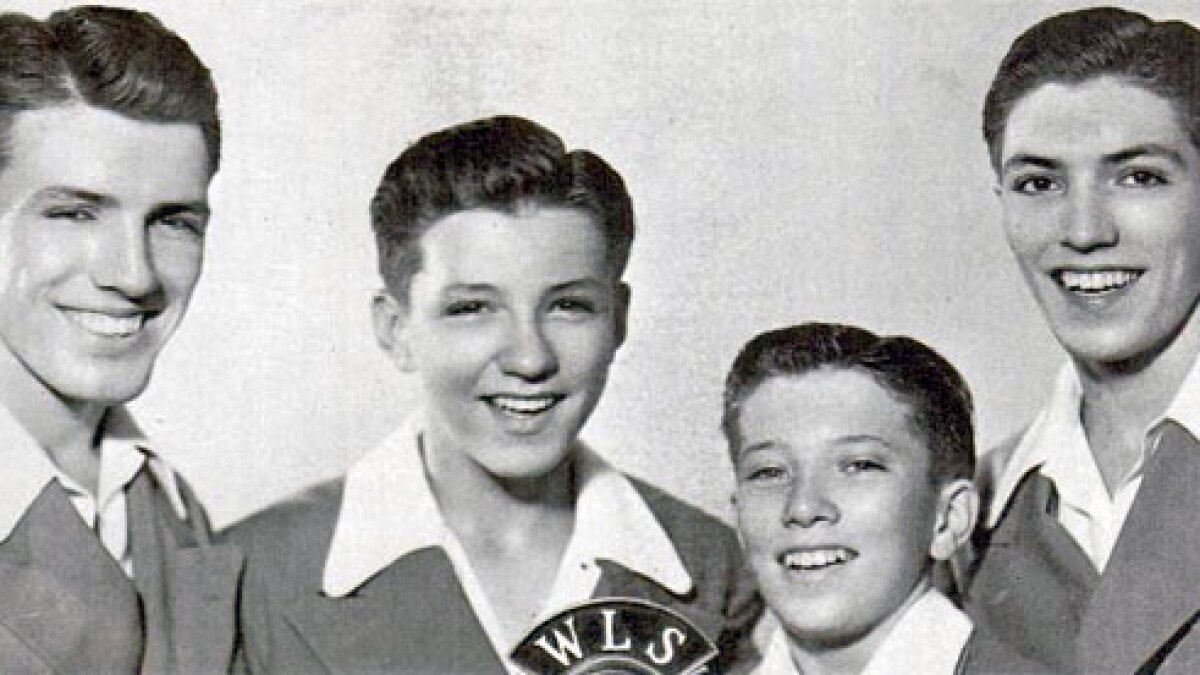 The Williams Brothers Quartet got its big show business break when they were tabbed to sing backup on Bing Crosby's monster hit Swinging on a Star, prominently showcased in the 1944 feature Going My Way (which won Der Bingle a Best Actor Oscar). Andy and his brothers would soon find themselves appearing in movies: the Quartet was featured in Janie (1944), Kansas City Kitty (1944), Something in the Wind (1947), and Ladies' Man (1947). The Brothers Williams were signed to a contract by Metro-Goldwyn-Mayer to sing in both Anchors Aweigh (1945) and Ziegfeld Follies (1946)...but that contract was canceled when the eldest brother, Bob, was drafted into the service. The remaining brothers attracted the attention of Kay Thompson, the head of M-G-M's vocal department, who pressed them into service singing in the choir that was featured in The Harvey Girls (1946). After Bob received his discharge, the reunited Williams Brothers Quartet sang in the 1947 musical Good News.

Kay Thompson bolted from M-G-M and formed a very successful nightclub act in Kay Thompson and the Williams Brothers; they had their first engagement in 1947 and soon became one of the highest-paid musical aggregations in the nightclub arena. Andy Williams would later reveal in his autobiography Moon River that he and Thompson were romantically linked for a time (despite their considerable differences in age) and he would later benefit from her connections in the business when he embarked on a solo career. For example, Thompson got Andy his recording contract with Cadence Records and also wrote Promise Me, Love (a Top 20 hit for Williams in 1958). In addition, Kay assisted Williams in landing his first major TV gig as a regular on Steve Allen's Tonight Show (the program's producer was an old Thompson crony). To repay Thompson, Andy frequently relied on Kay as a creative consultant and vocal arranger on his three summer replacement TV variety series between 1957 and 1959 (and he sings backup on Thompson's Top 40 hit Eloise).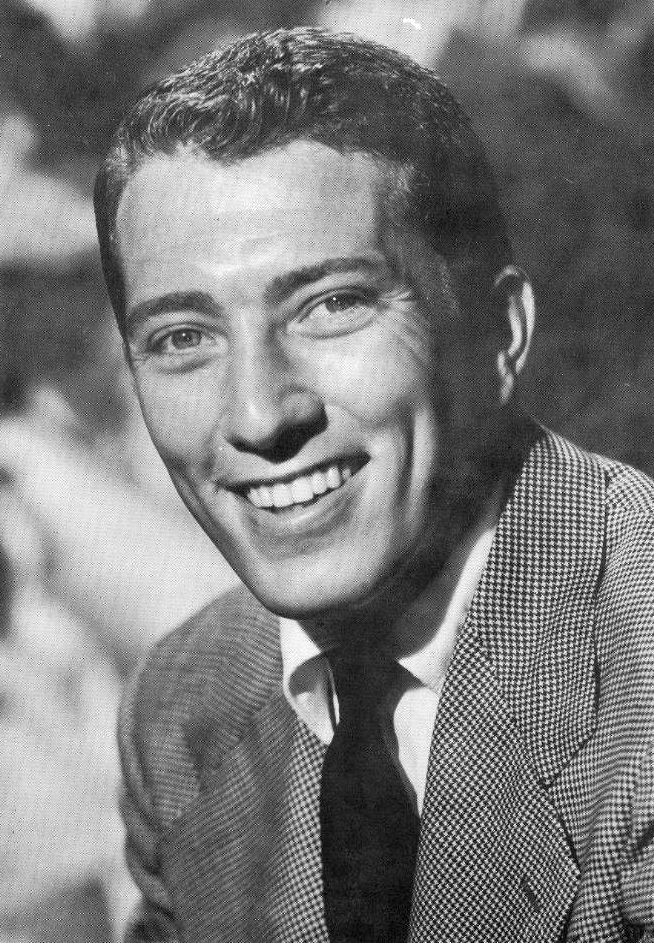 As an artist on Cadence Records, Andy Williams cracked the Top Ten in 1956 with Canadian Sunset and scored a chart topper the following year with Butterfly. Other Williams songs to hit the top ten included I Like Your Kind of Love, Are You Sincere?, Lonely Street, and The Village of St. Bernadette. Andy signed with Columbia Records in 1961 and on the flip side of Days of Wine and Roses released Can't Get Used to Losing You, which peaked at #2 in 1962. Although Williams would release a number of singles that regularly hit the Top 40, he was primarily an album artist and would be responsible for 17 gold albums throughout his career. (Andy's signature song, Moon River, wasn't technically released as a single though it became popular after being featured in the feature film Breakfast at Tiffany's.) His last Top Ten hit was in 1971, with (Where Do I Begin?) Love Story, another tune from the movies (1970s Love Story).

Andy Williams' TV career began as early as 1950, when he was a regular on The College Bowl, hosted by Chico Marx. But his exposure on the small screen really got underway with his multiple appearances on The Tonight Show with Steve Allen, and later on summer replacement shows like The Andy Williams and June Valli Show and The Chevy Showroom Starring Andy Williams. In the fall of 1962, Williams became the star of his own self-titled variety hour, which became an NBC-TV staple from 1962 to 1967 (winning three Emmy Awards as Outstanding Variety Series) and again from 1969 to 1971. (Among the regulars on The Andy Williams Show was a quartet that clearly reminded its star of his own show business origins: The Osmond Brothers.) Despite the popularity of The Andy Williams Show, Andy decided to call it quits. However, he kept his hand in with a series of highly rated Christmas specials, allowing ample opportunities for Williams to sing It's the Most Wonderful Time of the Year, a perennial favorite.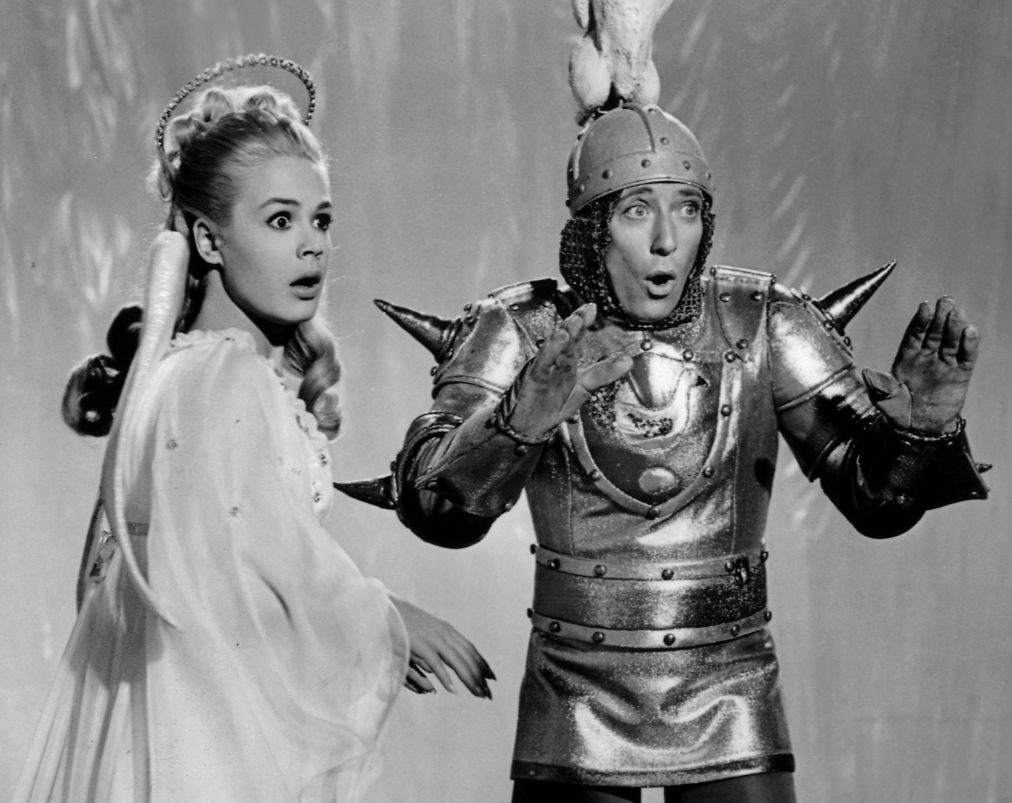 During Radio's Golden Age, Andy was a frequent presence on The Feeling is Mutual, a variety quarter-hour heard in 1945 and 1946. Williams' radio resume also includes appearances on Adventures in Rhythm, California Melodies, The Ken Carson Show, Listen to a Love Song, Mail Call, The National Barn Dance, and Philco Radio Time. Apart from the motion picture appearances he did with his brothers in the 1940s, Andy's only cinematic contribution of note was 1964's I'd Rather Be Rich, with Sandra Dee and Robert Goulet. (A reworking of the 1941 Deanna Durbin classic It Started With Eve, it did not lead to future Andy Williams acting gigs.)

In later years, Andy Williams enjoyed much success with many business ventures: for example, he founded the Barnaby Records label, which was responsible for a lot of singer-comedian Ray Stevens' hits output including Everything is Beautiful and The Streak. It was Stevens (and a few others) who persuaded Andy to open up his own musical venue in Branson, Missouri that became the Moon River Theatre in May of 1992. It was on the stage of this theatre in 2011 that Williams sadly informed his fans he had been diagnosed with bladder cancer. Andy Williams succumbed to this cancer in September of 2012 at the age of 84.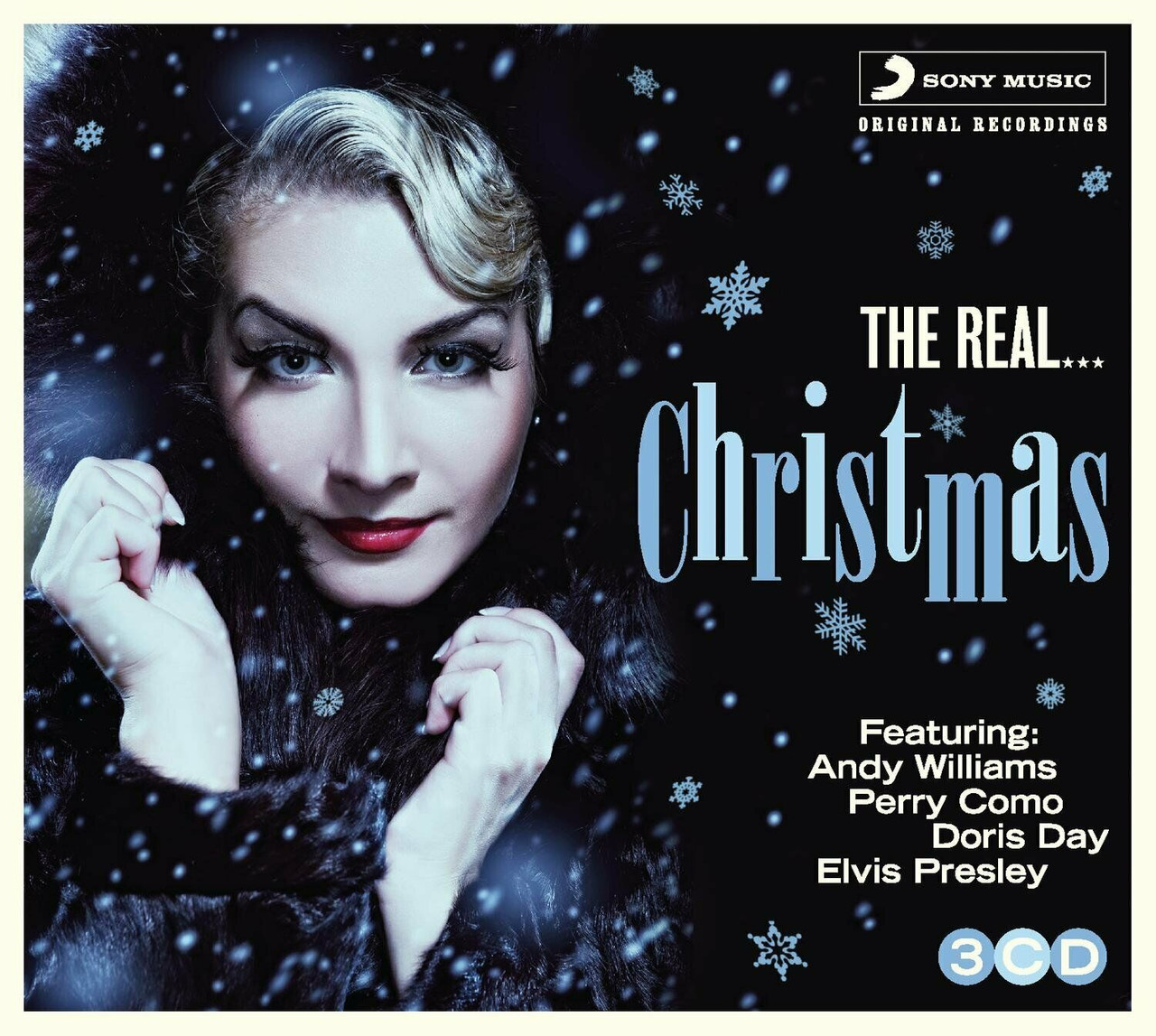 As mentioned previously in this essay, Andy Williams became synonymous with his Christmas specials on television…so it's only fitting that his recordings of several Yuletide standards are prominently featured on Radio Spirits' CD collection The Real Christmas, including It's the Most Wonderful Time of the Year. Wonderful Time can also be found on The Cosiest Christmas Album in the World and Those Were the Days: Winter Wonderland, and there's Andy's rendition of Sleigh Ride on Here Comes Santa Claus: 29 Swinging Chestnuts. In addition, you'll hear Andy Williams classics on 100 Hits of the Great Crooners, The Coolest Album in the World Ever!, Magical Days: True Love Ways, Heartbreak Hotel: Top 100, 100 No. 1 Hits of the 50's, and The 1,000th Billboard Chart - 7th September 1959. Last—but certainly not least—our DVD collection of Victor Borge: Comedy in Music features rare footage of Mr. B as he appeared on our birthday boy's popular TV variety hour. Happy Birthday, Andy Williams!