Posted by Ivan G. Shreve, Jr. on Sep 30th 2022
One of the more charming features of the radio sitcom The Halls of Ivy was college president William Todhunter Hall's (Ronald Colman) occasional flashbacks to the time of his courtship with music hall performer Victoria Cromwell (Benita Hume). These trips down Memory Lane were usually related in some way to the central plot of that week's Ivy episode, and "Toddy's" reminiscences of the past were a tremendous joy to him, since he would always have to be shaken out of his nostalgic reverie by wife "Vicky." The husband-and-wife relationship on the show was certainly a most realistically portrayed one…and as you've no doubt gleaned from the title of this blog post, it's because Ronald Colman and Benita Hume really were husband and wife, married on this very day in 1938.
Ronald Colman was born in Richmond, Surrey, England in 1891 and developed his interest in acting while attending boarding school in Littlehampton. His plans to study engineering at Cambridge were scotched when his father Charles passed away in 1907, forcing young Ronald to help out to alleviate the family's financial troubles…though his acting pursuits did continue in an amateur manner. Working as a clerk for London's British Steamship Company, Colman took a leave of absence to enlist in the London Scottish Regiment in 1909. (Among Ronnie's fellow soldiers were Claude Rains, Herbert Marshall, Cedric Hardwicke, and Basil Rathbone.)

Ronald Colman took some shrapnel in his leg while fighting in World War I and the experience left him with a slight limp by the time he was discharged from the service in 1915. Colman decided to pursue his acting career with renewed fervor the following year and began appearing in many stage plays in England before traveling to America in 1920 as a performer in The Dauntless Three. A string of mostly forgettable stage productions followed until film director Henry King saw him in La Tendresse and cast him opposite Lillian Gish in the 1923 motion picture The White Sister. Ronnie decided to abandon his stage ambitions for a career in the "flickers" and soon became a star in such features as Lady Windemere's Fan (1925), Beau Geste (1926), and The Winning of Barbara Worth (1926).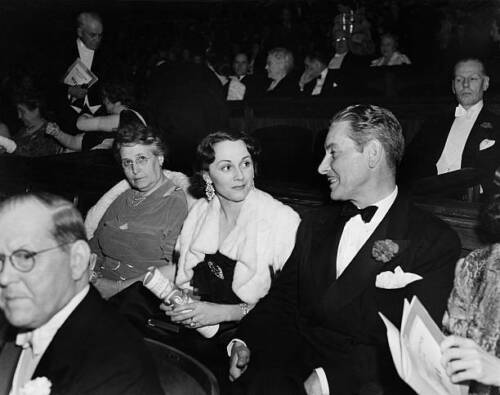 By the time the "talkies" arrived, motion pictures were able to take advantage of Ronald Colman's rich, mellifluous voice and he continued his movie successes with films like Bulldog Drummond (1929), Raffles (1930), Arrowsmith (1931), Bulldog Drummond Strikes Back (1934), and Clive of India (1935). It was while he was working on one of his best-remembered features, A Tale of Two Cities (1935), that he would make the acquaintance of actress Benita Hume. Hume, born in 1906 in Beckenham in southeast England, had originally wanted a career as a pianist but switched her desires to acting, studying her craft at the prestigious Royal Academy of Dramatic Arts, and making her first appearance on stage in 1923.
1925 found Benita Hume fully employed as an actress in silent films like The Happy Ending (1925), Second to None (1927), The Constant Nymph (1928), and the Alfred Hitchcock-directed Easy Virtue (1928). A successful play, Symphony in Two Flats, made the journey across the pond for an equally triumphant run on Broadway and Hume reprised her role as "Lesley Fullerton." (Benita would play Lesley in the 1930 British film but was replaced by another actress for the U.S. version.) By 1933, Benita had embarked on an American movie career with roles in such films as Clear All Wires! (1933), Looking Forward (1933), Only Yesterday (1933), and The Garden Murder Case (1936). Many of her films, like Tarzan Escapes (1936) and The Last of Mrs. Cheyney (1937), were produced at M-G-M…which was undertaking A Tale of Two Cities in 1935.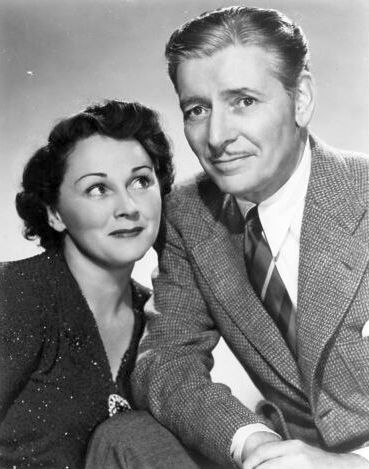 The romance between Ronald and Benita Colman was one that was on a slow boil; it was obvious to their friends and acquaintances that the two were very much in love. (Legendary gossip maven Louella Parsons even asked in her column when the wedding was going to take place.) However, Benita had difficulty getting Ronnie to commit. (He was reluctant to talk of marriage, since his marriage to first wife Thelma Raye had not been a pleasant one.) After four years of fence sitting, Benita made plans to return to England in 1938 and headed for New York by train where she would then sail back to Old Blighty. Arriving in Albuquerque, New Mexico, Benita found a telegram waiting for her from her future spouse that read: "Come home and let's get married!" Hume took the first train back to Hollywood.
Ronald Colman was determined to keep the impending nuptials a secret. To prevent Parsons (and her fellow columnist Hedda Hopper) from spilling the beans, he promised to call both women after the ceremony. (Hedda was the first to break the news, broadcasting it over the radio…something that no doubt put a burr under Louella's saddle.) After the wedding, Benita Hume made the decision to retire from show business to concentrate on being a wife and mother (the couple's only daughter, Juliet, was born in 1944). Of course, that didn't stop the Colmans from making the occasional radio appearance together on programs like The Lux Radio Theatre (a June 4, 1939 production of Ronald's well-known feature film "The Prisoner of Zenda") and The Doctor Fights.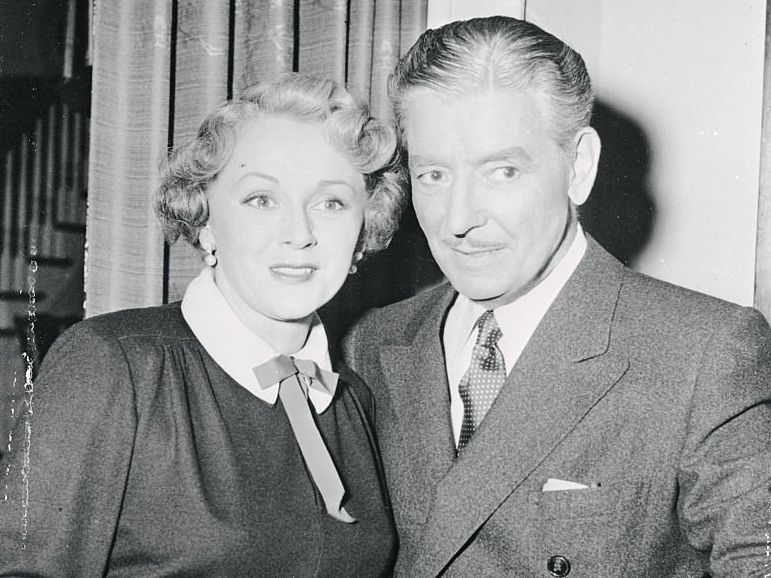 Benita Hume's return to show business was put in motion by Jack Benny's inquiring of his writers: "Wouldn't it be funny if Ronald Colman was my next-door neighbor?" On December 9, 1945, audiences found out just how funny that situation could be when Ronnie and Benita made the first of many appearances as the refined couple with the misfortune to reside next to the vulgar comedian. The writers on Jack's program originally suggested casting another actress to portray Mrs. Colman (owing to the fact that Benita had retired from show business) but Benny, a stickler for realism, insisted on coaxing Hume into the assignment…which she accepted with great relish. Although the Colmans didn't appear on every Benny broadcast, their guest spots were so numerous between 1945 and 1951 that they were considered semi-regulars.

Ronald and Benita Colman's Jack Benny Program appearances also paid off in the form of their being cast as the leads in The Halls of Ivy, a comedy-drama created by Fibber McGee and Molly's Don Quinn and premiering over NBC Radio on January 6, 1950. Ivy's run on radio was sadly brief (its last broadcast was June 25, 1952) but it was a program of such incredible quality that it received the prestigious Peabody Award for Best Drama Series. In the fall of 1954, The Halls of Ivy made an even briefer transition to television in a version that ran but a single season.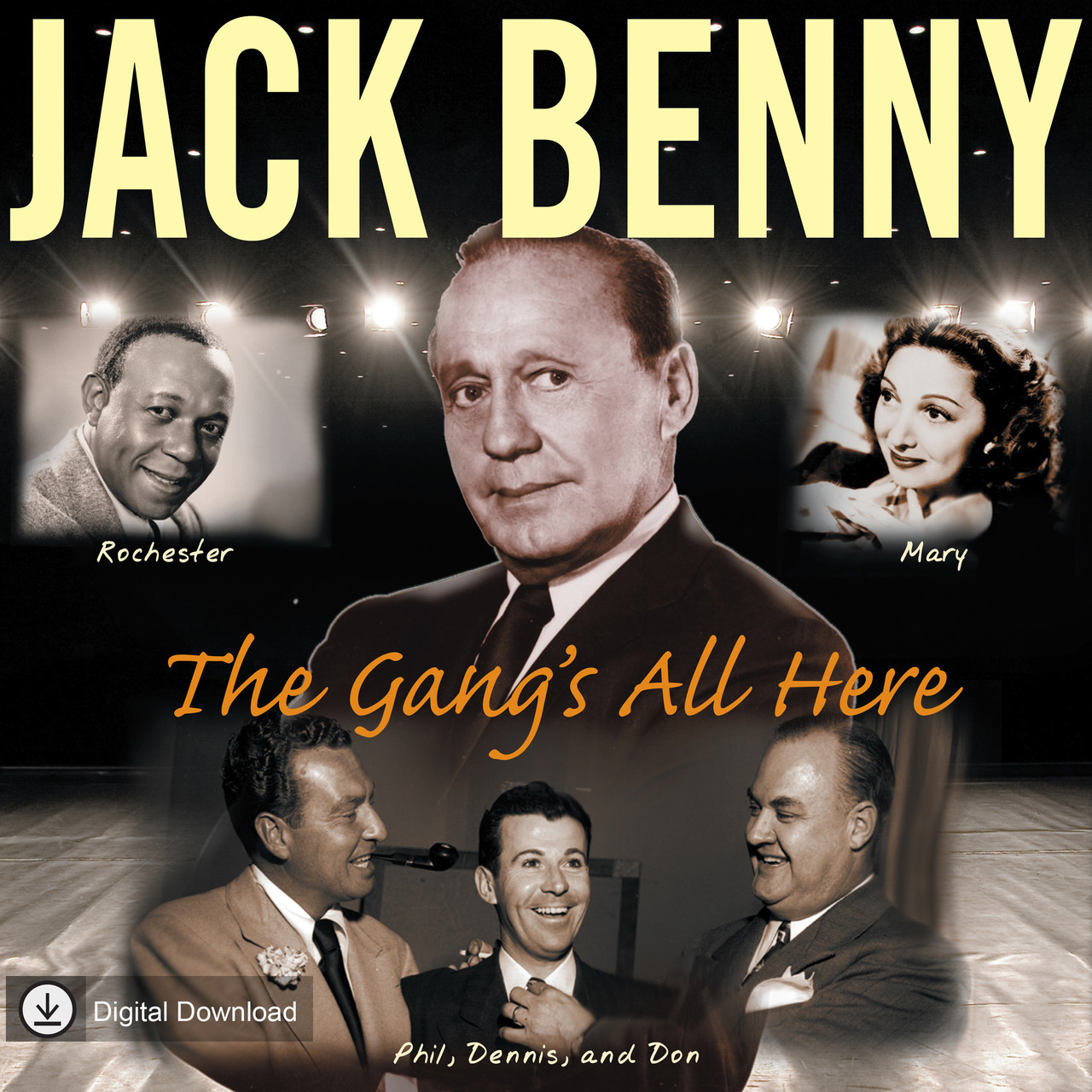 "They loved each other unwaveringly," observed daughter Juliet in a 1975 newspaper interview, a love that continued even after Ronald Colman's passing in 1958. You can hear their devotion to one another in several Radio Spirits collections available in our digital downloads store. Listen to some of Ronnie and Benita's most hilarious half-hours as Jack Benny's long-suffering neighbors in the appropriately titled Neighbors, and a vintage episode of The Halls of Ivy ("The Fighting Med Student") on The Gang's All Here. In addition, Radio Spirits offers sets of the Colmans' delightful radio sitcom on The Halls of Ivy and School Days. Happy anniversary, you crazy kids!