Posted by Ivan G. Shreve, Jr. on Jan 7th 2023
By 1922, entertainer George Burns was a vaudeville "veteran." He knew enough about show business to understand what would work in a stage act and what wouldn't, although his own career was distinguished not so much by success but by steadfast determination to his craft. Before teaming up with partner Billy Lorraine for an act of snappy and syncopated patter, he had been a vocalist, a dancer (George's first wife, whom he divorced after 26 weeks, was his partner), and even a seal trainer.

This all changed when Burns met Gracie Allen just as Lorraine had announced his intention to dissolve their partnership. George suggested to Gracie that they team up, and initially it looked as if it was going to be another example of Burns soldiering on in vaudeville despite a failure to catch on. You see, George decided to style the act so that Gracie would provide the straight lines and George the punchlines. When audiences laughed louder at Gracie's straight delivery than George's boffo jokes, Burns immediately realized that something had to be done. He switched his and Gracie's roles in the act, and it went over so well that George decided to marry Gracie on this date in 1926…to ensure job security, one can only guess.

Nathan Birnbaum was born in New York City on January 20, 1896 and from a very early age knew he wanted a career in show business. You see, seven-year-old "Nattie" worked in a candy shop and to pass the time, he and several of his fellow employees would harmonize in song in the basement. When passersby happened to hear "The Pee-Wee Quartet" do their thing (thanks to a local postal carrier) and threw pennies at the youngsters in appreciation, Birnbaum knew his chocolate syrup-making days were over and show business was his future. The Quartet sang anywhere they could: on street corners, on ferryboats, and even the occasional saloon and brothel. "We'd put our hats down for donations," Burns reminisced in 2007. "Sometimes the customers threw something in the hats. Sometimes they took something out of the hats. Sometimes they took the hats."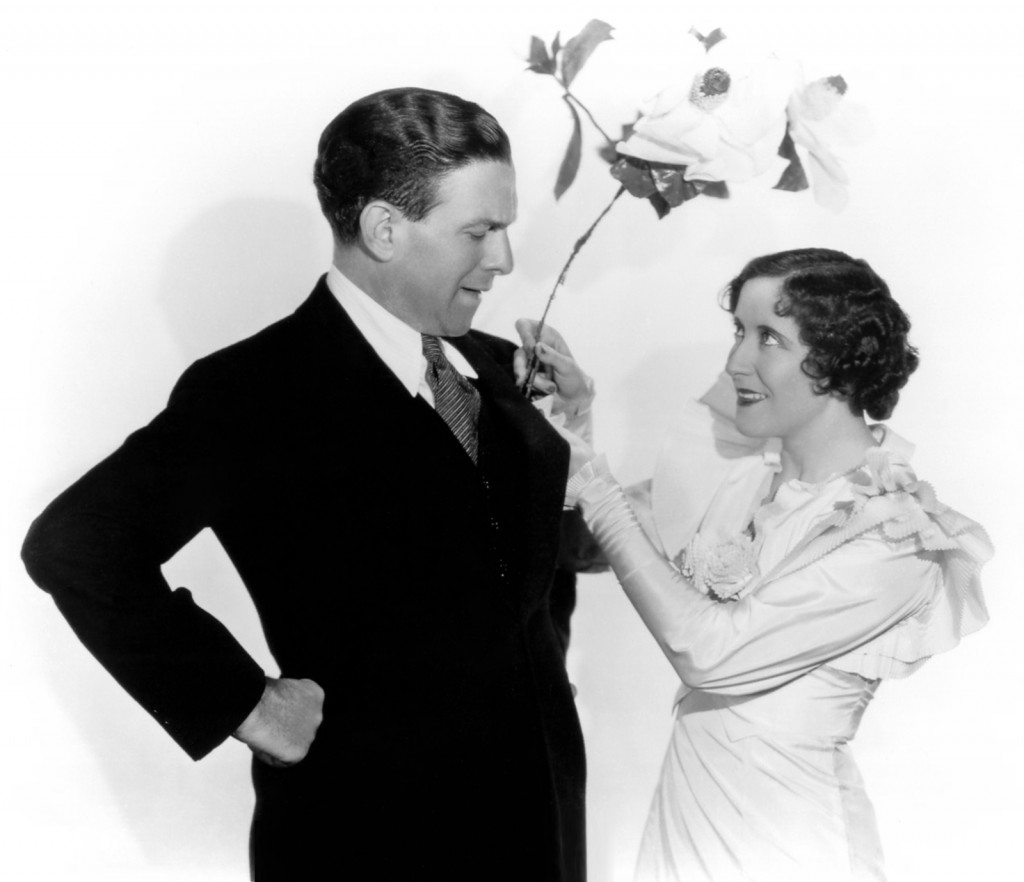 In addition to singing with The Pee-Wee Quartet, George Burns (his new professional name, chosen to downplay his Jewish heritage) got work operating the curtains at a vaudeville and nickelodeon theatre. Burns was drafted in 1917 but was rejected due to his extreme nearsightedness. For most of his vaudeville career, George worked as an adagio dancer even though he most assuredly demonstrated a flair for writing and performing comedy. He would get an opportunity to display these talents upon meeting his future wife.

Grace Ethel Cecile Rosalie Allen was born in San Francisco, California on July 26, 1895. Gracie also set her sights on show business at an early age; her father Edward was a song-and-dance man in vaudeville, and she joined his act at the age of three. At fourteen, Gracie was wowing them on West Coast stages in a successful act with her sisters, then later struck out on her own landing roles in stage shows due to her ability to do an Irish dialect in addition to her terpsichorean talents. She was a dancer in a troupe billed as "Larry Reilly and Company" for several years before leaving after a dispute over billing. Allen was seriously considering quitting show business and enrolling in secretarial school when she was persuaded to attend a vaudeville show in New Jersey to watch one of her roommates perform. It was there that she met George, who coaxed her into teaming up with him. Their first engagement was in Newark's Hill Street theatre in 1923, and as previously noted, George made the decision to become the act's straight man after his jokes produced a lot of hen fruit. "I knew right away that there was a feeling of something between the audience and Gracie," he recalled in later years. "They loved her, and so, not being a fool and wanting to smoke cigars for the rest of my life, I gave her the jokes."

It wasn't long before George Burns started to look at wife Gracie Allen beyond their simple vaudeville partnership. George had seriously fallen for Gracie, and he competed for her affections with a formidable rival, her boyfriend Benny Ryan (a songwriter and dancer). Burns quickly outpaced Ryan for Gracie's attention due to an emergency appendectomy Gracie was forced to forego in a San Francisco hospital in 1925. George sent his future wife enough flowers to fill her entire hospital room. At Christmas time that year, George gave Gracie an ultimatum: she had ten days to decide as to whether or not she would marry him. She said "yes" on the ninth day, and the duo were married on January 7, 1926.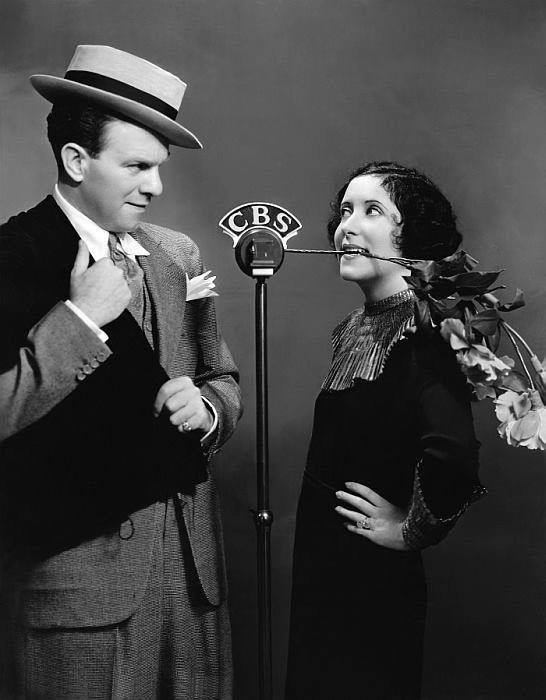 Not long after the couple became Mr. and Mrs. George Burns, George and Gracie graduated to the ranks of vaudeville's top headliners due to their successful "illogical logic" act. On stage, Gracie played a daffy screwball who sincerely believed the often ludicrous statements she uttered were completely true. "It makes sense but it only made sense to Gracie," George affirmed. They would eventually achieve every vaudevillian's dream: playing the Palace Theatre in New York (which they did in 1931). But George shrewdly realized that vaudeville was not long for this world and surmised that they would have to find other entertainment fields to conquer: namely, the burgeoning medium known as radio. While Burns and Allen were touring London in 1929, they were invited to appear on the BBC and were well-received as a result. Gracie was then asked to appear with Eddie Cantor on his popular Chase & Sanborn Hour in 1931 (George was a little put out at first because Cantor nudged him aside as straight man) and the following year, the team began to be regularly featured on The Robert Burns Panatela Program (ideal for George, who had been smoking cigars since he was 14) along with Guy Lombardo and His Royal Canadians.

Burns and Allen would get their own program in the fall of 1934 (known as The Adventures of Gracie) for White Owl cigars and later Campbell Soups, then switched sponsors in April of 1937 for a year for Grape Nuts. From 1938 to 1939, the duo broadcast for Chesterfield Cigarettes, Hinds Cream from 1939 to 1940, and Hormel Meats from 1940 to 1941. George and Gracie began their association with Swan Soap in the fall of 1941 and then an equally lucrative stint with Maxwell House from 1945 to 1949. In their last season on radio, the team had their weekly bills paid by Block Drugs (Amm-i-dent toothpaste).

Though George Burns and Gracie Allen later achieved success in motion pictures (with a series of one-reel comedies for Paramount and feature films like Six of a Kind [1934] and A Damsel in Distress [1937]), it was radio where the husband-and-wife team really hit their stride. They later crossed over to the small screen with The George Burns & Gracie Allen Show, which ran from 1950 to 1958 until Gracie's decision to retire. Gracie Allen would leave this world for a better one in 1964 at the age of 69; husband George would hit the centennial mark before his passing in 1996.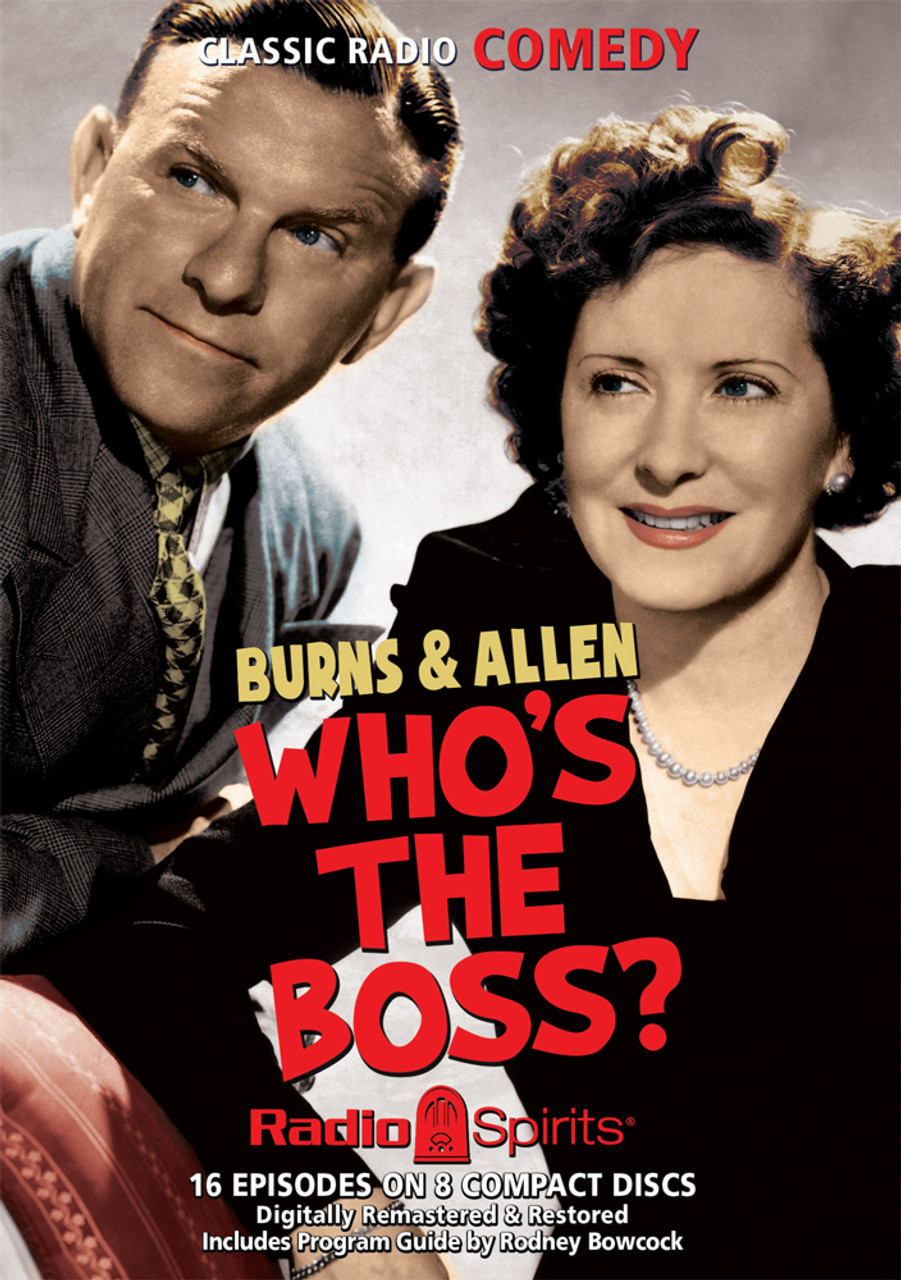 To celebrate George Burns & Gracie Allen's wedding anniversary, Radio Spirits invites you to check out our latest CD collection featuring the famous radio comedy double act: Who's the Boss? We've got plenty of George & Gracie on Burns & Allen and Friends, Gracie for President, Illogical Logic, Love and War, and Nonsense. In addition, you'll hear our anniversary couple on the sets Great Radio Christmas, Great Radio Comedy, Great Radio Sitcoms, Jack Benny & Friends, and Jack Benny: Be Our Guest.

In our digital downloads store, there's additional George & Gracie on As Good as Nuts, Beverly Hills Uplift Society, Home Fires, Keep Smiling, Muddling Through, and Treasury. You'll find solo George as Jack Benny's guest on Jack Benny: Maestro, and the couple are back together on the Yuletide compendiums Christmas Radio Classics, Radio Christmas Spirits, and The Voices of Christmas Past. Happy anniversary to the people who live in the Burns house!