Posted by Ivan G. Shreve, Jr. on Oct 9th 2022
A dilemma faced E. I. du Pont de Nemours and Company, a Wilmington, Delaware firm founded in 1802 as a gunpowder mill. It was that whole gunpowder thing, of which DuPont manufactured plenty during World War I. No one likes to be thought of as a war profiteer—DuPont certainly didn't—yet that label attached itself firmly to the company, designated by detractors as "merchants of death." The advertising agency of Batten, Barton, Durstine, and Osborn (BBDO) was hired by DuPont to put a positive P.R. spin on its image, and they came up with a doozy of an idea that debuted over CBS Radio on this date in 1935: the historical drama anthology The Cavalcade of America.

The plan was to paper over DuPont's unsavory reputation by, as described by author-historian John Dunning in On the Air: The Encyclopedia of Old-Time Radio, "sell[ing] America by dramatizing the positive aspects of the nation's history." The Cavalcade of America got off to a rocky start. Its early broadcasts spotlighted historical vignettes of separate-but-related incidents that, because of their brevity, kept listeners from becoming engrossed in the stories (just when things were getting interesting…another story would begin). The "broken-show format" would continue throughout the first season and Cavalcade's low ratings clearly demonstrated to its producers that the approach wasn't working. With "Sentinels of the Deep" (a tale of lighthouses that aired on October 14, 1936), Cavalcade concentrated on telling full stories within its half-hour.
The Cavalcade of America wasn't out of the woods yet. DuPont put the kibosh on the subject of war in those early broadcasts, determined not to remind its listening audience of its profiteering activities. Criticism of the rich was also not to be found on Cavalcade, and as one-time Cavalcade scribe Erik Barnouw reminisced in his three-volume book A History of Broadcasting in the United States, 1933-53, "For a dozen years no Negro appeared." The program's accurate (if sanitized) depictions of history got some major heft when Dr. Frank Monaghan, an associate professor of history at Yale, was hired to oversee the broadcasts. Later, Pulitzer Prize-winning author Marquis James and historian Carl Carmer were employed to supervise as well. There were contributions to Cavalcade from well-known authors such as Carl Sandburg, Stephen Vincent Benet, Maxwell Anderson, and Robert Sherwood. Among the individuals on the writing staff were "utility man" Arthur Miller, several years away from penning such stage classics as Death of a Salesman and The Crucible.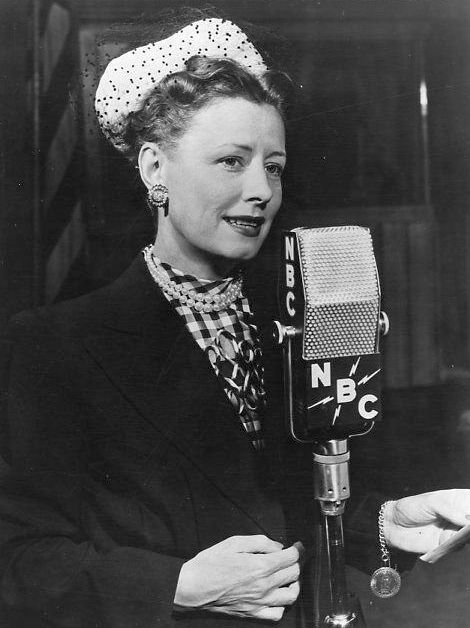 The early years of Cavalcade of America were based in New York, where the show availed itself of such top radio acting talent as John McIntire, Jeanette Nolan, Kenny Delmar, Karl Swenson, Bill Johnstone, Ted de Corsia, and Raymond Edward Johnson. Orson Welles also emoted frequently on Cavalcade's broadcasts, along with fellow Mercury Theatre players Agnes Moorehead, Ray Collins, Paul Stewart, Frank Readick, and Everett Sloane. By 1940, Cavalcade had moved to both NBC and Hollywood, where top celebrity talents like Mickey Rooney and Cary Grant were recruited to perform–Walter Huston even served a short stint in 1944 as Cavalcade's narrator-host. With the attack on Pearl Harbor on December 7, 1941, The Cavalcade of America finally found its voice: it concentrated more on recent events, as Dunning notes: "History was what happened yesterday on the sands of the African desert, or last week in the North Atlantic." When past history was addressed, it was always with the intent of demonstrating its link to present history, like showing how cotton gin inventor Eli Whitney was the father of the modern-day assembly line.

The war years allowed The Cavalcade of America to be its very best, with many of its broadcasts comparing favorably to the likes of acclaimed wartime series like Worlds at War and The Man Behind the Gun. "Then the war was over and it was back to business as usual," comments Dunning. "The postwar Cavalcade had little to distinguish it from the other big-name Hollywood star shows of its day." The Cavalcade of America ended its long run on radio on March 31, 1953. By that time, DuPont had taken Cavalcade to the small screen with a TV version that premiered on October 1, 1952 and enjoyed a healthy five season run before bowing out on June 4, 1957.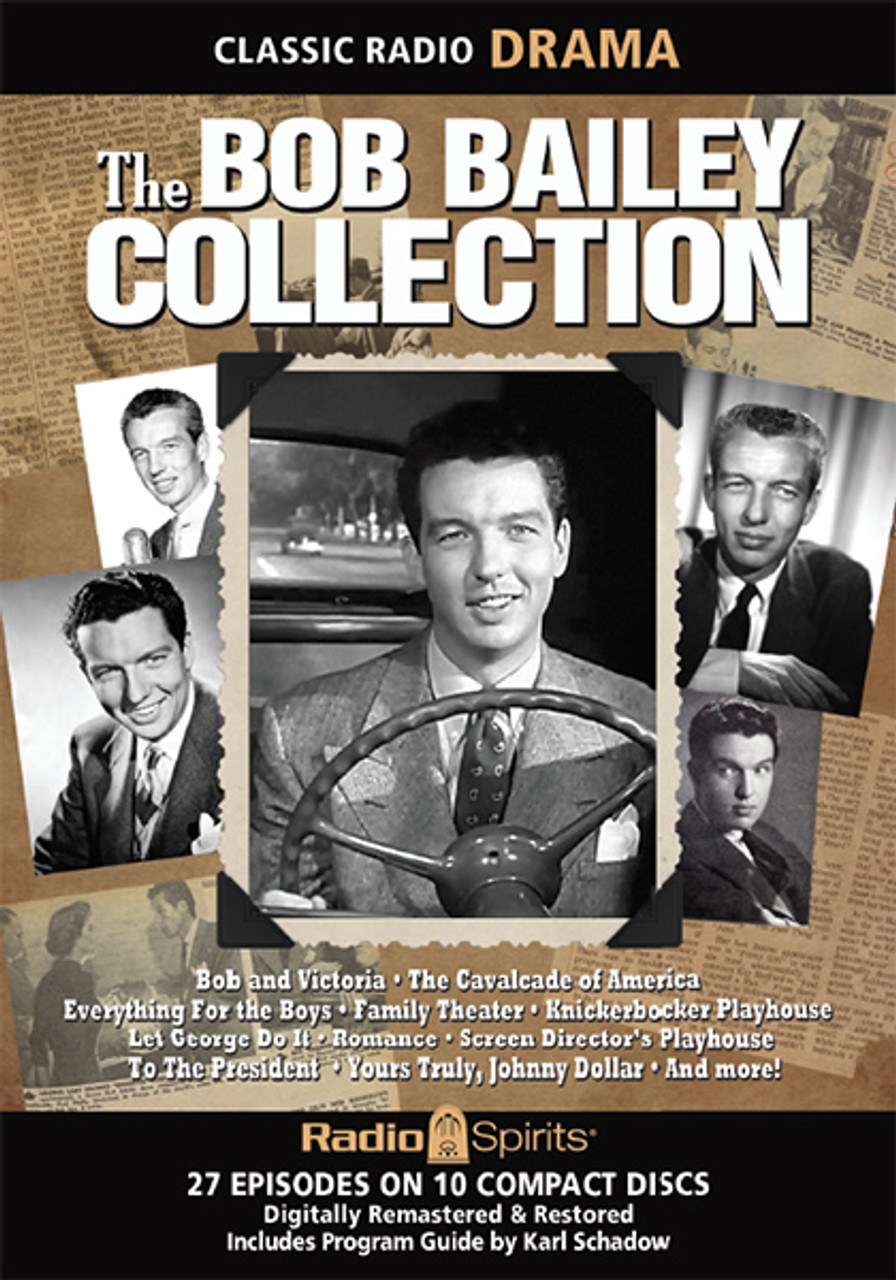 Radio Spirits' The Bob Bailey Collection features the future Johnny Dollar in two vintage broadcasts of The Cavalcade of America: "Sign Here, Please" (03/19/45) and "The Lieutenants Come Home" (06/04/45). In our digital downloads store, you'll find classic Cavalcade on Christmas Radio Classics ("America for Christmas," 12/25/44) and Great Radio Spies ("Spy On the Kilocycles," 10/08/45). Happy anniversary to The Cavalcade of America!