Posted by Ivan G. Shreve, Jr. on Apr 26th 2023
On this date in 1931, radio listeners paid their first visit to the sleepy little Arkansas hamlet of Pine Ridge to sit around the stove at the general mercantile known as "The Jot 'Em Down Store." An emporium run by partners Columbus "Lum" Edwards (played by Chester "Chet" Lauck) and Abner Peabody (Norris "Tuffy" Goff) was at the center of a long-running comedy serial that detailed the offbeat goings-on in a small town nestled in the foothills of the Ouachita Mountains. That program, Lum and Abner, premiered over station KTHS in Hot Springs, Arkansas…and would be heard over nearly every major radio network (NBC, Mutual, Blue, ABC and CBS) for the next twenty-three years.
Chester Lauck and Norris Goff developed a life-long friendship when their respective families moved to the town of Mena, Arkansas (pop 4,000) in the 1910s. Both men graduated from the University of Arkansas and formed a partnership doing blackface comedy as a hobby while working regular jobs. At a fundraiser for flood relief at KTHS in 1931, Lauck and Goff had arrived, prepared to do their blackface act…then noticed that all the other acts auditioning had planned to do the same (the radio serial Amos 'n' Andy had reached the peak of its popularity by this time).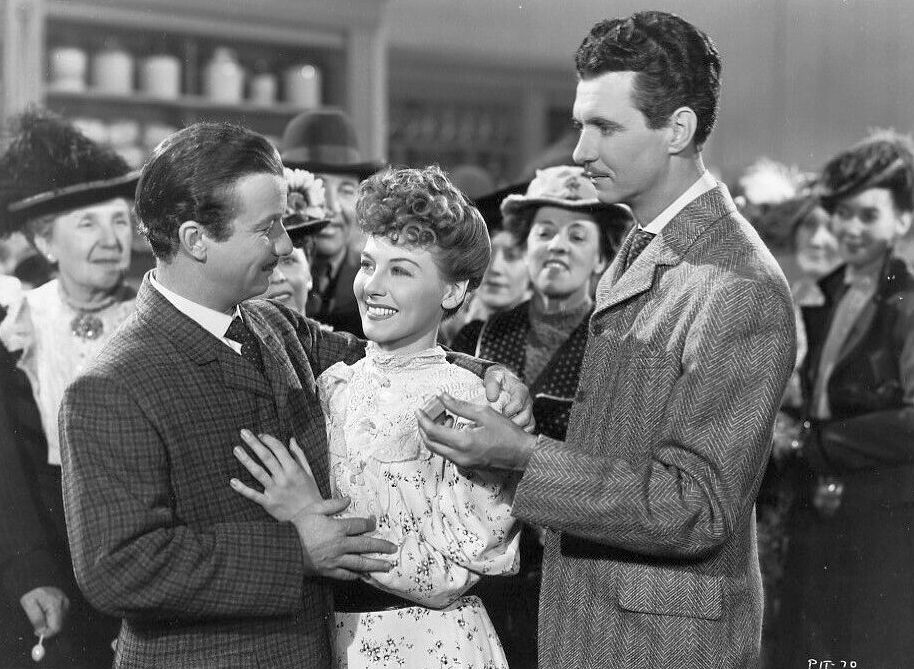 So the two men decided to perform some of their "fellers from the hills" material instead. Lauck and Goff had learned to imitate the dialects of friends and relatives from the Mena area—individuals the duo called "hill people." (A group that I, as a native West Virginian, affectionately dub "hillbillies.") The success of their audition led to a gig on KTHS for two months before "Lum and Abner," as their characters became known, auditioned for a spot on an NBC station in Chicago for some executives from Quaker Oats. (The story goes that the duo was nervous that their "old men" act wouldn't go over with the suits so they asked the company's representatives to turn around and face the wall while listening. Quaker Oats liked what they heard and gave them the job.)
Lum Edwards (pronounced "Eddards") was the level headed member of the team, while Abner Peabody (a fanatical checkers player) was the more naïve of the two. It was, in many ways, a rural version of the popular Amos 'n' Andy: in addition to Lum, Lauck played Cedric Weehunt (the slightly dense son of Caleb Weehunt, the town blacksmith), Snake Hogan (the local tough), and Milford "Grandpappy" Spears (a cantankerous old cuss whose nephew Luke owned the local cafeteria). Goff took on the roles of Dick Huddleston (the town postmaster), Mousie Gray, Doc Miller, and Squire Skimp (the show's villain—a combination of con man and loan shark). Lum and Abner also followed the precedent set by Amos 'n' Andy in that many of the show's female characters—Sister Simpson, Aunt Charity Spears, and Abner's much-talked about wife "Lizzabeth" —were rarely heard on the show.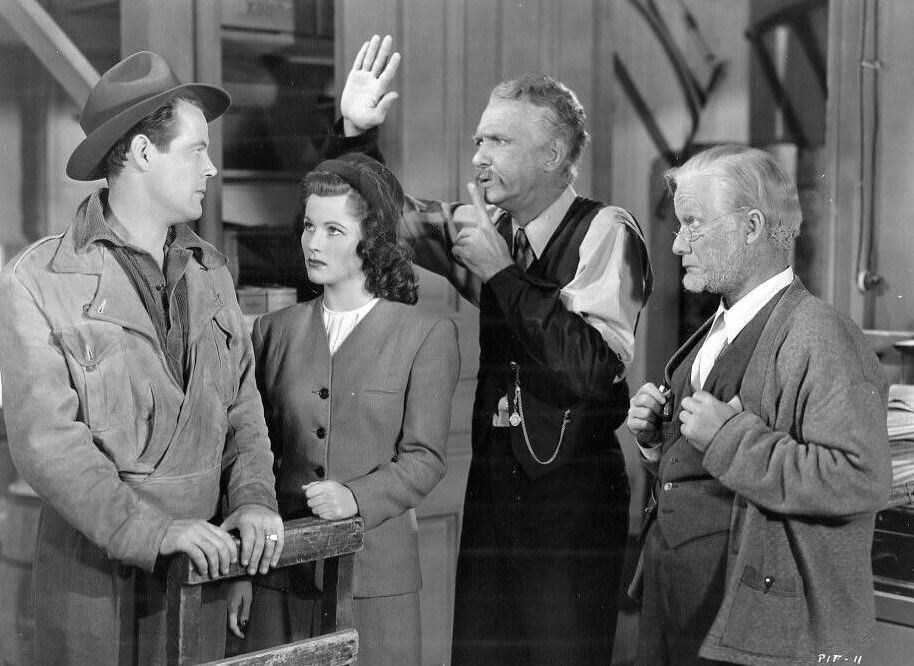 Both L&A and A'n'A mined laughs from dialect humor and employed a successful formula of two parts comedy to one part soap opera/serial. But OTR historian Elizabeth McLeod once drew the definitive distinction between the two shows in an online essay many years ago, pointing out that while Amos 'n' Andy "struggled thru the stark, often grim business of earning a living in Depression-era Urban America," its hillbilly counterpart went the opposite direction, offering up a (wonderful) world of hilarious escapism and absurdity:
In the creation of loopy nonsense, Lauck and Goff had few peers. Only in Pine Ridge would the citizens eagerly buy discount eyeglasses from a man at the carnival—and then spend a full week wondering why they kept crashing into each other. Only in Pine Ridge would Lum decide to corner the market on hogs by starting a chain letter—and then decide to celebrate his success by having a statue of himself constructed from poured concrete. And on and on it went.
"When the real world looked like that, who wouldn't rather head on down to Pine Ridge?" asked McLeod…and during the course of its lengthy run over the airwaves, audiences made Pine Ridge one of their favorite fictional towns. (So much so that the burg of Waters, Arkansas legally changed its name to Pine Ridge in 1936…and put up their own Jot 'Em Down Store [and Museum], which is still standing today.)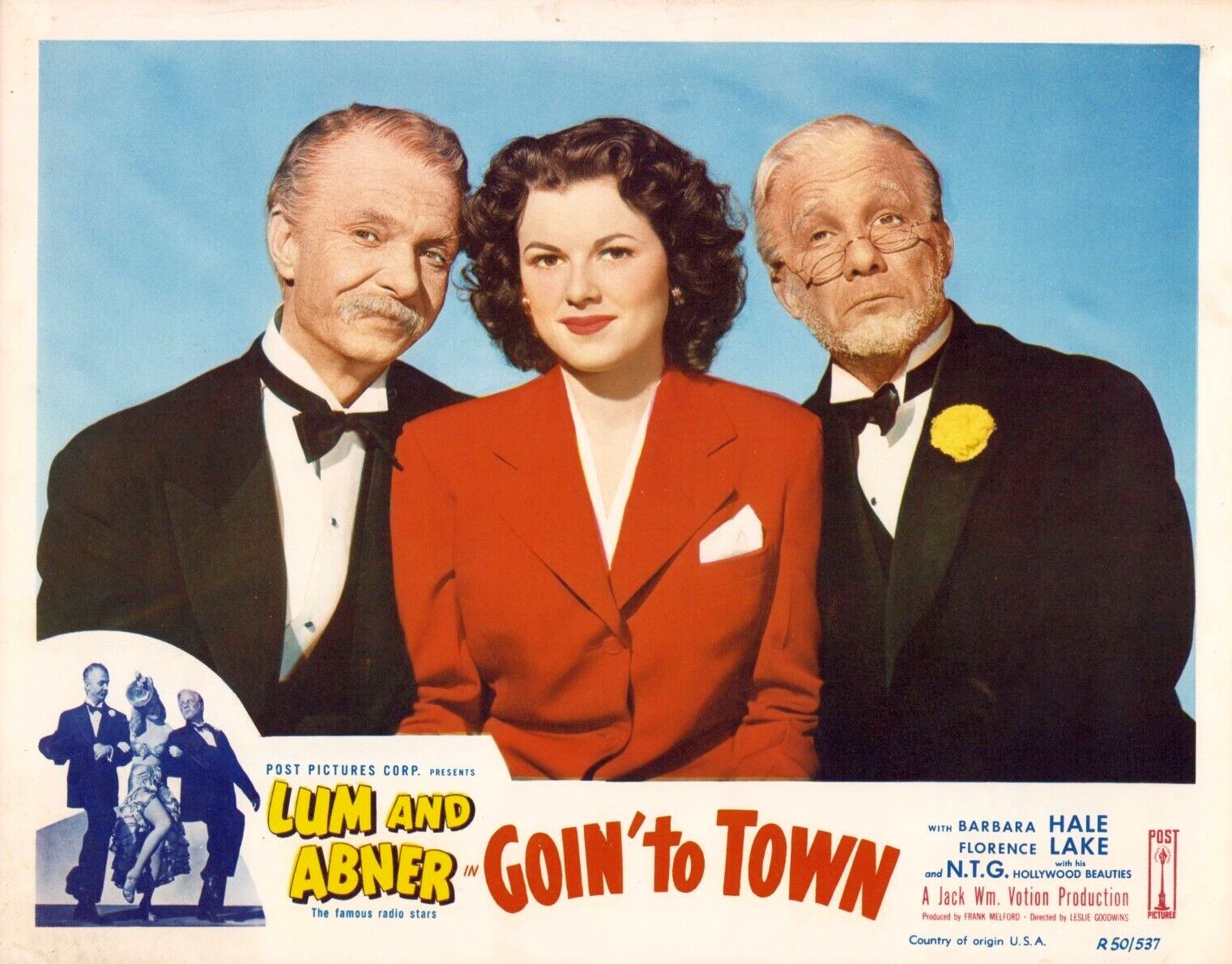 The success of Lum and Abner led to six feature films (released through RKO) starring Chet and Norris in the radio roles that made them famous, beginning with Dreaming Out Loud in 1940 and ending with the delightful Partners in Time in 1946. (A seventh film, Lum and Abner Abroad, was released in 1956—but was essentially three half-hour busted TV pilots stitched together to make a feature.)
For most of its run, Lum and Abner was a fifteen-minute, five-day-a-week broadcast, sponsored at various times by Horlicks Malt, General Foods, and Miles Laboratories. In the fall of 1948, however, the program became a half-hour series for Frigidaire, with a live audience and orchestra. Joining Lauck and Goff were Clarence Hartzell (channeling Uncle Fletcher from Vic & Sade) as Benjamin Franklin Withers and well-known personalities like ZaSu Pitts, Andy Devine, Opie Cates, Francis "Dink" Trout, and Cliff Arquette. After a second season where Ford paid the bills, the show reverted back to its quarter-hour format briefly in 1953-54 before leaving the airwaves for good.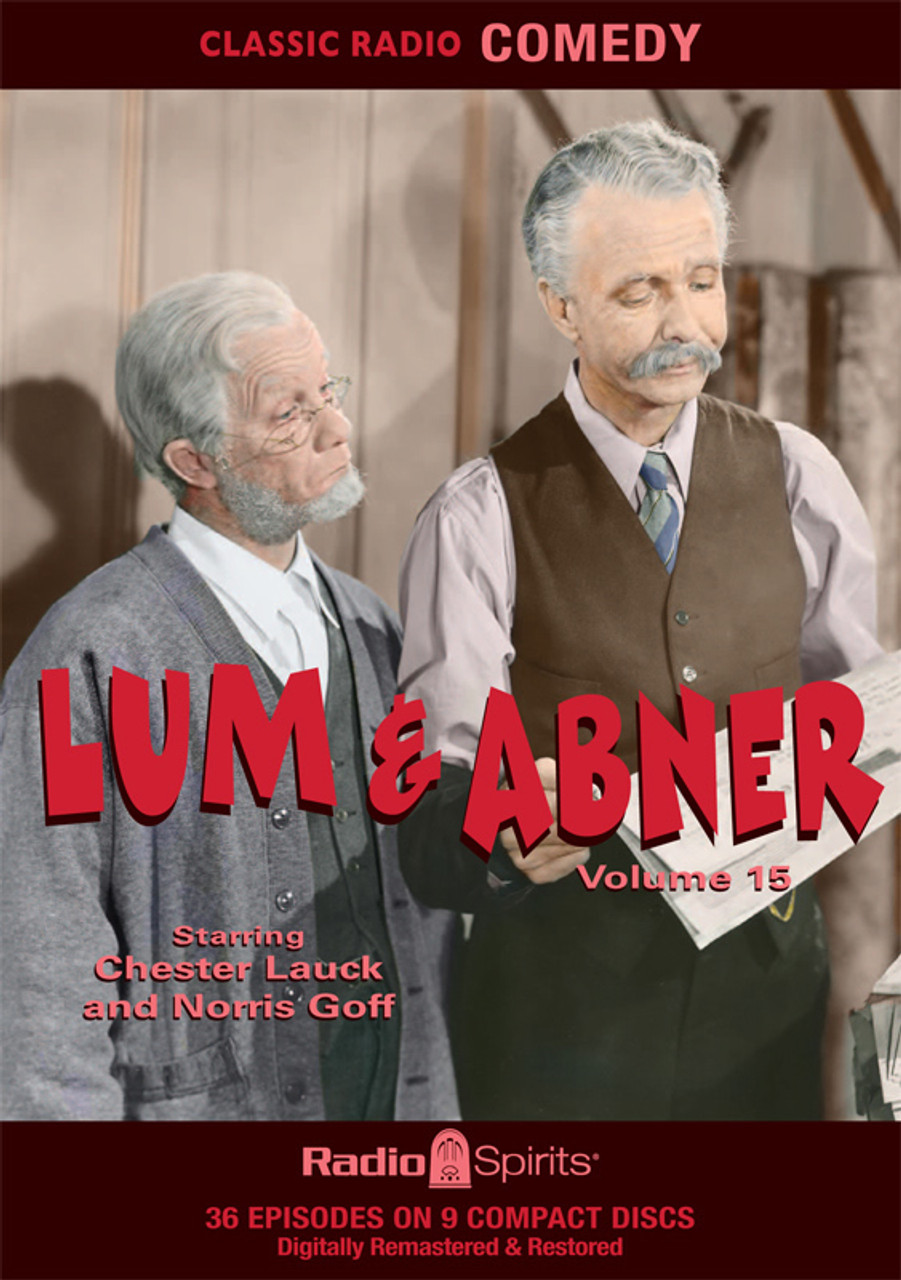 One of the happiest stories of old-time radio is that much of Lum and Abner from 1935 and onward has survived the ravages of time and neglect to entertain and delight a new generation of listeners. I've never made any secret of the fact that Lum and Abner was my introduction to old-time radio, having tuned in to Charleston, WV's WCAW as a youngster during the nostalgia boom of the 1970s. Radio Spirits has just released a brand new CD collection featuring the boys from Pine Ridge, rightfully taking its place alongside an additional thirteen volumes (1, 2, 3, 5, 6. 7, 8, 9, 10, 11, 12, 13, and 14). There's also a broadcast from the program's half-hour run ("Lum's Elopement," 12-12-48) available on Great Radio Comedy.
In our digital downloads store, you'll find another set (Volume 4) of Lum and Abner quarter-hours and on Radio Christmas Spirits, the series' traditional Yuletide show. There's even an appearance by Norris Goff (as his Abner Peabody character) on a November 4, 1951 broadcast of The Phil Harris-Alice Faye Show, available on the Phil & Alice compendium Private Lives. To commemorate the anniversary of a show that has brought me so much joy over the years I'd like to paraphrase Abner: "Bless their hearts…buh-less their little hearts!"