Posted by Ivan G. Shreve, Jr. on May 4th 2022
Though its radio run was brief (from July 3, 1947 to February 14, 1948), The Voyage of the Scarlet Queen has rightfully earned its reputation among old-time radio fans as a series that showcased high-quality drama and adventure. From its scripting (Gil Doud and Robert Tallman) to sound effects (Ray Kemper, Bill James, and Tom Hanley), Scarlet Queen was both a program ahead of its time and one that left the airwaves far too soon. Philip Carney, master of "the proudest ship to plow the seas," was portrayed by none other than "Mr. Radio" himself, Elliott Lewis. And the veteran actor who played Carney's first mate, Red Gallagher, was born Edwin Miller in Georgia on this date in 1909. He would achieve character actor stardom as Ed Max.
Biographical information on Ed Max is sketchy at best; attempts to locate just where in Georgia Ed hailed from yielded no results. What is known about Max is that he was a very busy radio actor. An item in Broadcast Weekly from October 14, 1934 notes that a series of electrical transcriptions from the MacGregor & Sollie studios were completed for the Knox Company of St. Louis, based on Street & Smith's popular pulp fiction creator, Doc Savage. Ed played Savage, with the stories dramatized by Kenneth Robeson and produced by John Eugene Hasty. Max was also making the rounds on programs like Calling All Cars and notably The Lux Radio Theatre, on which he was a member of the series' "stock company" for many years. In addition, Ed was among the all-star cast of The Cinnamon Bear (as "Assistant Blotto Executioner") and had regular roles on Miss Pinkerton, Inc. (as "Bingo Doherty") and the early science-fiction adventure Latitude Zero (both in 1941).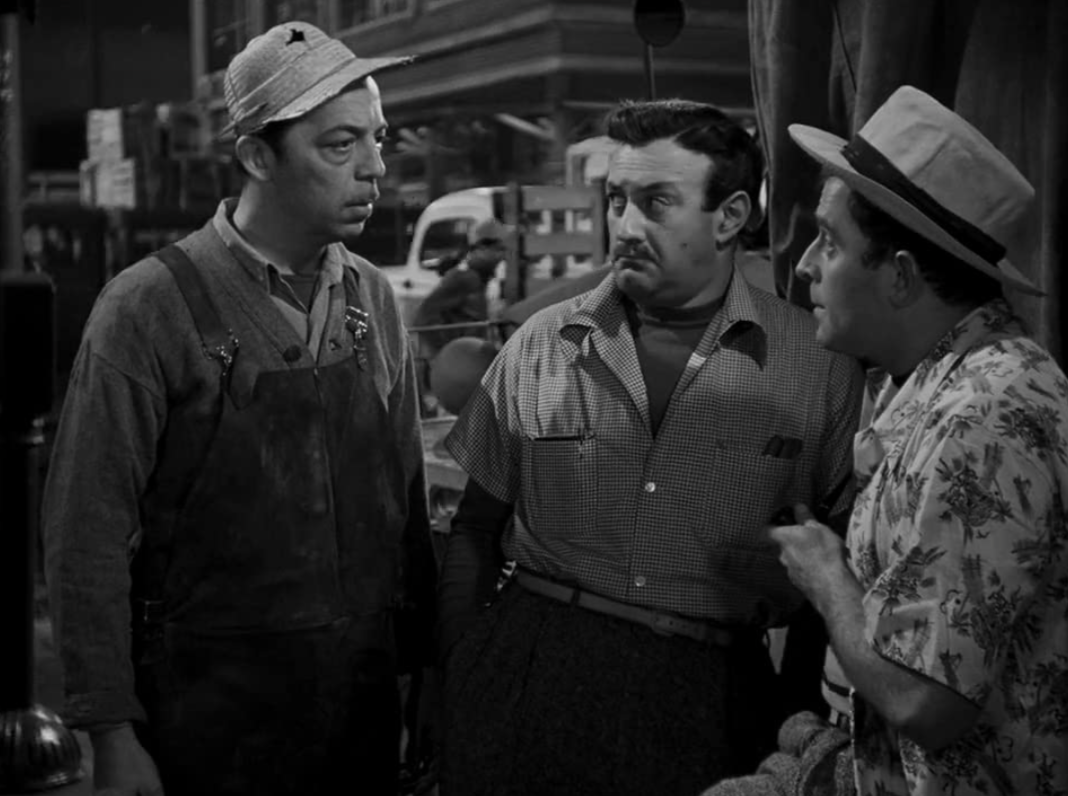 Versatility seems to have been Edwin Max's watchword when it came to radio acting. His resume includes appearances on comedy shows and situation comedies like The Adventures of Maisie, Amos 'n' Andy, The Edgar Bergen & Charlie McCarthy Show, The Great Gildersleeve, The Halls of Ivy, The Jack Benny Program, My Friend Irma, The Sweeney & March Show, and Young Love. Westerns, dramas, and mystery programs also found Max emoting on occasion, notably The Adventures of Philip Marlowe, The Adventures of the Saint, The Adventures of Sam Spade, Broadway's My Beat, Ellery Queen, The Green Lama, Let George Do It, Night Beat, Richard Diamond, Private Detective, Rogue's Gallery, The Roy Rogers Show, The Story of Dr. Kildare, That Hammer Guy, The Whistler, Wild Bill Hickok, and Yours Truly, Johnny Dollar.

Rounding out Ed Max's radio c.v. are appearances on The Cavalcade of America, The Columbia Workshop, Family Theatre, Favorite Story, Forecast, Hollywood Star Playhouse, Screen Directors' Playhouse, The Screen Guild Theatre, The Silver Theatre, Stars Over Hollywood, and Suspense. Ed also worked on a number of audition (pilot) programs that never made the leap to regular series status, notably The Log of the Black Parrot (May 6, 1950), an attempt to revive The Voyage of the Scarlet Queen under a new title (Lewis and Max performed on the show though Elliott played a different skipper, "Matthew Kincaid").

As extensive as Ed Max's radio work was, he's revered by many classic film fans for his not-too-shabby cinematic resume. He made his credited debut (as "Skid") in a 1939 PRC programmer, Mercy Plane, and followed that up with parts in Hold That Woman! (1940), True to the Army (1942), Lucky Jordan (1942), and Strange Holiday (1946). The 1946 fantasy classic A Matter of Life and Death (a.k.a. Stairway to Heaven) features Ed as "Dr. McEwen." Many of Ed Max's movie roles were in the genre we now identify as "film noir," including The Undercover Man (1949), The Set-Up (1949), Johnny Stool Pigeon (1949), Thieves' Highway (1949), Abandoned (1949), Border Incident (1949), Side Street (1950), The Enforcer (1951), and The Fat Man (1951). One of Ed's most memorable turns is in Follow Me Quietly (1949), in which he plays a serial killer nicknamed "The Judge" who terrorizes a city by strangling his victims on rainy nights. ("I have been ordained to destroy all evil. Beware! The Judge.")
Ed Max continued to work in feature films including Rhubarb (1951), The Well (1951), Here Come the Nelsons (1952), Models Inc. (1952), Bloodhounds of Broadway (1952), Come Back, Little Sheba (1952), The Twonky (1953), and The Family Jewels (1965). Ed kept working up to the last years of his life with roles in The Incredible Melting Man (1977) and Matilda (1978), while branching out to work on the small screen with appearances on classic TV shows like Ben Casey, The Big Valley, The Fugitive, The Ghost and Mrs. Muir, Green Acres, Mannix, My Little Margie, and Our Miss Brooks. Max passed away in 1980 at the age of 71..

To celebrate Ed Max's natal anniversary, Radio Spirits invites you to check out his signature role on the first volume of The Voyage of the Scarlet Queen. You can also hear Ed on Broadway's My Beat: Great White Way, Rogue's Gallery: Blue Eyes, The Saint is Heard, and two of our Suspense collections, Dead of Night and Wages of Sin.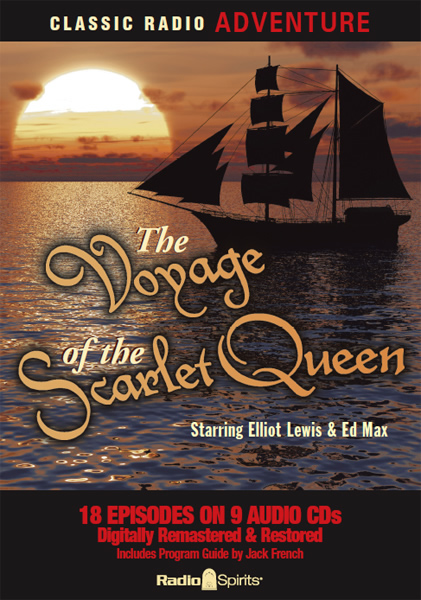 The second volume of The Voyage of the Scarlet Queen is available in our digital downloads store, along with collections of The Adventures of Sam Spade (The Final Capers, Volumes One and Two), Let George Do It (Let George Do It and Sweet Poison), and Night Beat (Lost Souls, Nightside is Different). Add Broadway's My Beat: Murder, The Great Gildersleeve: Family Man, The Halls of Ivy, Richard Diamond: Mayhem is My Business, Suspense: Tales Well Calculated, and The Whistler: Archives Collection and you'll be able to say with confidence: "Happy Birthday, Ed!"