Posted by Ivan G. Shreve. Jr. on Apr 11th 2023
"If you think you want to be a radio actor, go to a small station." That's the advice that John William Larkin, born in Oakland, California on this date in 1912, gave in a 1952 article of Radio-TV Mirror…humorously titled "The Man in Perry Mason's Shoes," a nod to his signature radio role. "You learn to play by playing," Larkin continued, "get on the air doing anything. If the studio is dirty, sweep it out. And if you don't have fun at it, forget it. Go home." Fortunately for his fans at the time—as well as future generations of old-time radio listeners—John was having the time of his life.

John Larkin was somewhat mystified as to why an acting career seemed to beckon to him growing up. His parents (particularly his mother, who really wanted her son to be a doctor) frowned on his choice of vocation, and the family history turned up no other thespians saved for an ancestor who purportedly was a member of the Abbey Players. (Larkin could find no additional information on this relative…and mused that the explanation for such was that the Family Larkin stopped speaking to the "black sheep.") John received his education at the University of Missouri and started his acting career performing in stock companies. His attention eventually turned to radio, and he followed the advice he gave in the aforementioned article by sweeping out a local Kansas City studio when the situation presented itself, eventually graduating to disc jockeying and then performing on his own quarter-hour show.

By the 1930s, John Larkin had relocated to Chicago: a city which, at the time, was considered the radio daytime serial center. (Among his fellow Windy City on-the-air thespians: Olan Soule, Anne Seymour, Willard Waterman, and Les Damon.) One of John's first major radio jobs was portraying "Frankie McGinnis" on the NBC soap Girl Alone. The role of McGinnis necessitated that Larkin warble a song from time to time, so his Kansas City training helped out in that respect. The actor wouldn't move to New York until he finished a four-year stretch (1942 to 1946) in the U.S. Army, and after performing in a bit player capacity on Perry Mason, decided in 1947 to audition for the lead role that had been previously played by Donald Briggs, Santos Ortega, and Bartlett Robinson.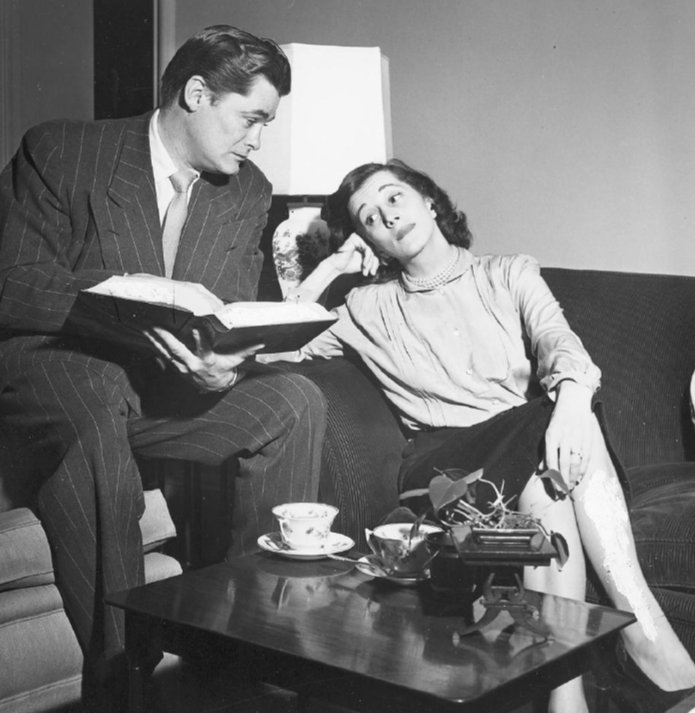 Landing the lead on Perry Mason was a turning point in John Larkin's radio career. As he reminisced to Radio-TV Mirror, "When I auditioned for the role of Perry, I couldn't seem to shake the feeling that I just had to get the part." John was a fan of Erle Stanley Gardner's literary creation, and that "if I didn't know and understand him, I'd never know or understand anybody." Larkin would end up "understanding" Perry Mason for the remainder of the series' run on radio, which ended in 1955. As a result of portraying Mason, John would often be the recipient of several "people's choice" awards as their favorite daytime serial actor.

John Larkin was identifiable as Perry Mason, but it wasn't the only program he depended on to keep the pantry filled with groceries. Jim Cox, author of The Great Radio Soap Operas, guesstimated in a 2006 Radio Recall article that the actor worked on 14 "weepies," tying him with his old Chicago colleague Olan Soule and Ned Wever. Larkin's daytime drama resume includes Helpmate (as Steve Harper), Lone Journey (as Lance McKenzie), Ma Perkins (as Tom Wells), Portia Faces Life (as Eric Watson), The Right to Happiness (as Governor Miles Nelson), and The Road of Life (as both Frank Dana and Dr. Sam Martin). John was also in the casts of Backstage Wife, The Brighter Day, The Romance of Helen Trent, and Stepmother. On True Story, John would work with and later marry actress Teri Keane (who later appeared on Big Sister and Life Can Be Beautiful, not to mention many TV soaps), his second of three marriages (the couple divorced in 1961). Cox humorously notes in Soap Operas that Mr. and Mrs. Larkin were for many years separated by "a station break": Keane was the star of The Second Mrs. Burton, heard over CBS at 2pm, followed by Perry Mason at 2:15.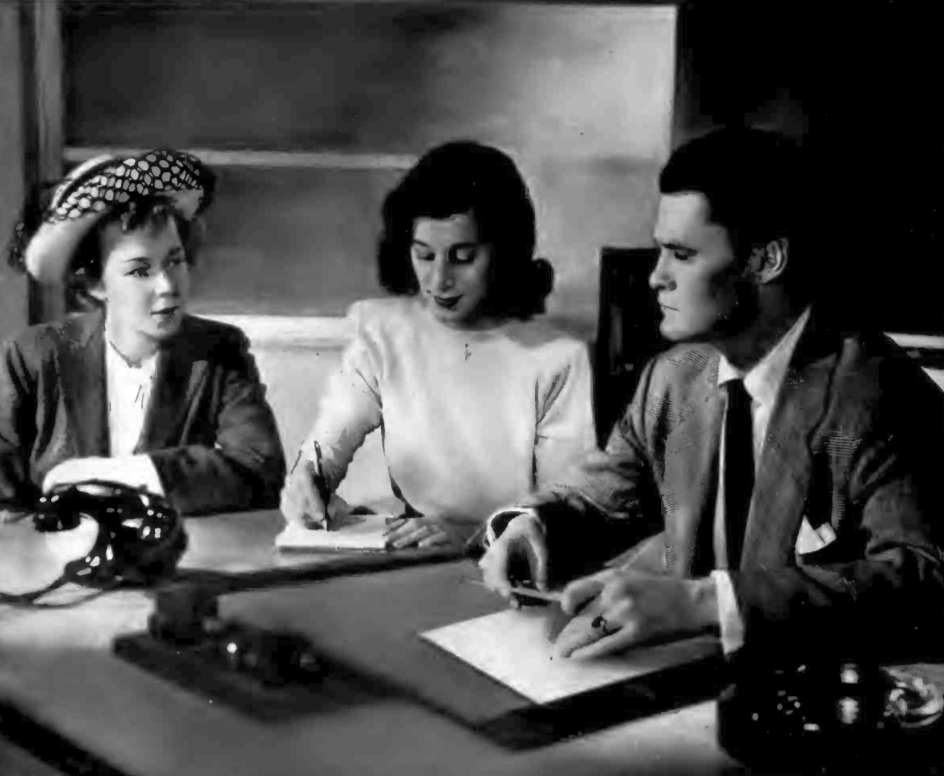 John Larkin also portrayed the lead on Buck Rogers in the 24th Century when the series was revived on Mutual (September 30, 1946 to March 28, 1947) and was one of three actors (the others were Matt Crowley and Staats Cotsworth) to portray Ed Dodd's comic strip hero Mark Trail on a program that aired on Mutual and ABC from 1950 to 1952. In the summer of 1949, John played dipsomaniac patriarch "Johnny Nolan" on a radio series of A Tree Grows in Brooklyn (the Nolan role had been played by James Dunn in the 1945 feature film, for which Dunn won a Best Supporting Actor Oscar). Once again, Larkin relied on his singing talents to play Nolan.
Rounding out John Larkin's radio c.v. are appearances on 21st Precinct, The Cavalcade of America, Candid Microphone, Chandu the Magician, The Chase, The Columbia Workshop, Dimension X, The Eternal Light, The Ford Theatre, Gang Busters, High Adventure, Inheritance, John Steele, Adventurer, The Lux Radio Theatre, Mr. I.A. Moto, Mr. Mercury, The New Theatre, Radio City Playhouse, Suspense, and X-Minus One.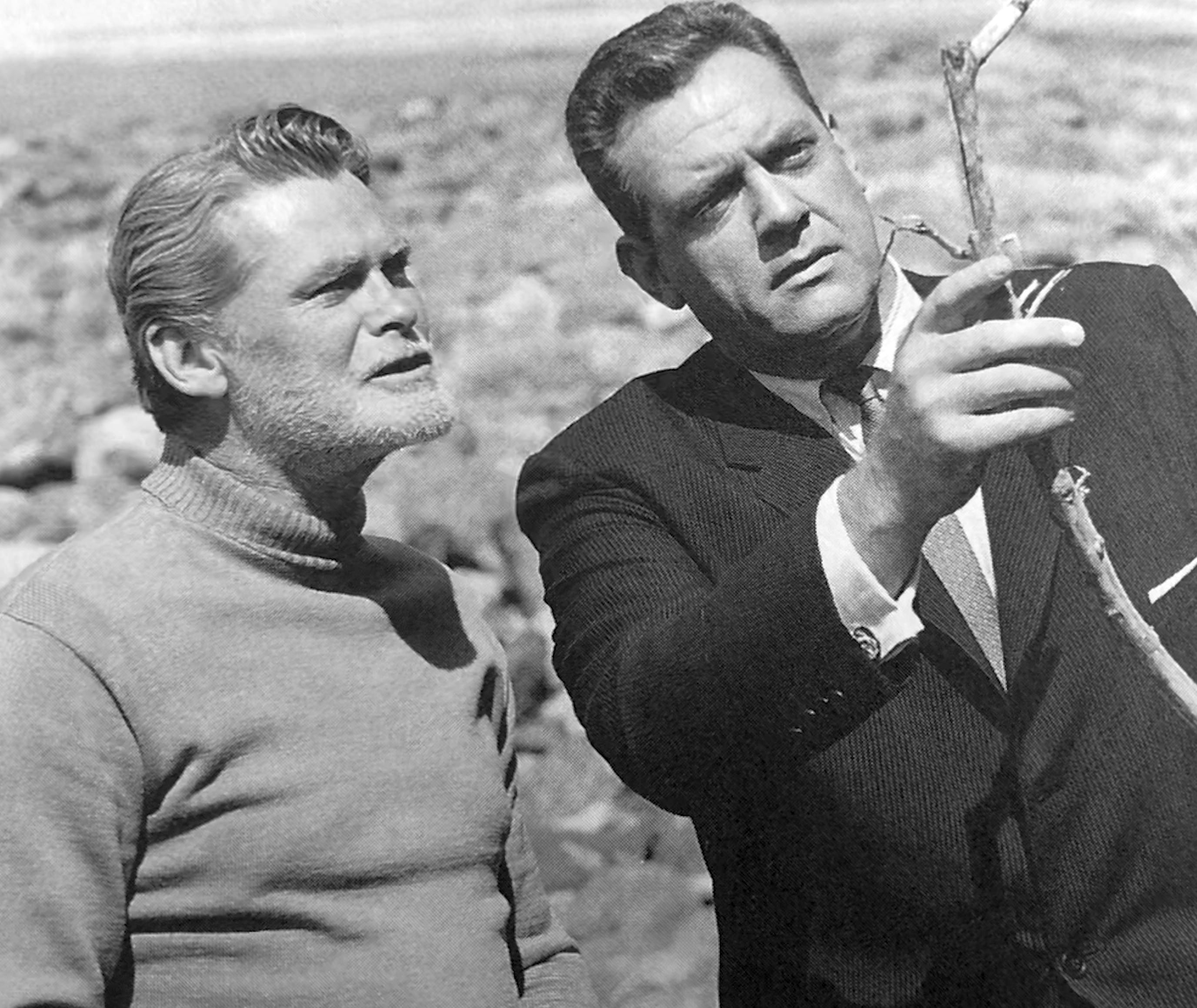 Fans of nostalgia know that the series for which John Larkin became well-known to radio listeners, Perry Mason, eventually came to television in the fall of 1957 with another radio veteran, Raymond Burr, portraying the famed defense attorney. But the Raymond Burr Mason was the second attempt to bring the radio show to the small screen. The first was in 1956 with The Edge of Night, which began a lengthy TV run (it departed the airwaves in 1984) with Larkin on board as the show's main character, renamed "Mike Karr." (Procter & Gamble was unable to reach an agreement with Mason creator Erle Stanley Gardner, thus necessitating the name change.) John was with Night until October 1961—his character of Karr was amusingly replaced (temporarily) by another attorney already established on the program, Ed Gibson, played by a young Larry Hagman. (Larkin also reprised his Road to Life role as "Frank Dana" for a few months in 1954 when that radio soap made its brief transition to TV.)

John Larkin had decided to pursue other opportunities in Hollywood, and began a slew of guest appearances on such TV favorites as The Alfred Hitchcock Hour, Bonanza, The Detectives Starring Robert Taylor, The Fugitive, Gunsmoke, The Untouchables, Wagon Train…and he even appeared four times on Perry Mason (when Mason meets Mason!). Larkin landed a regular role as city editor "Mark Grainger" on the season-long drama Saints and Sinners (which starred former Rebel Nick Adams as crusading reporter "Nick Alexander"). In the 1964-65 season, John joined the cast of 12 O'Clock High (a series based on the 1949 feature film) as "Major General Wiley Crowe." His work on High lasted but a single season as John Larkin succumbed to a heart attack in January of 1965 at the age of 52. Two motion pictures in which he received onscreen credit, Those Calloways and The Satan Bug, were released after his passing.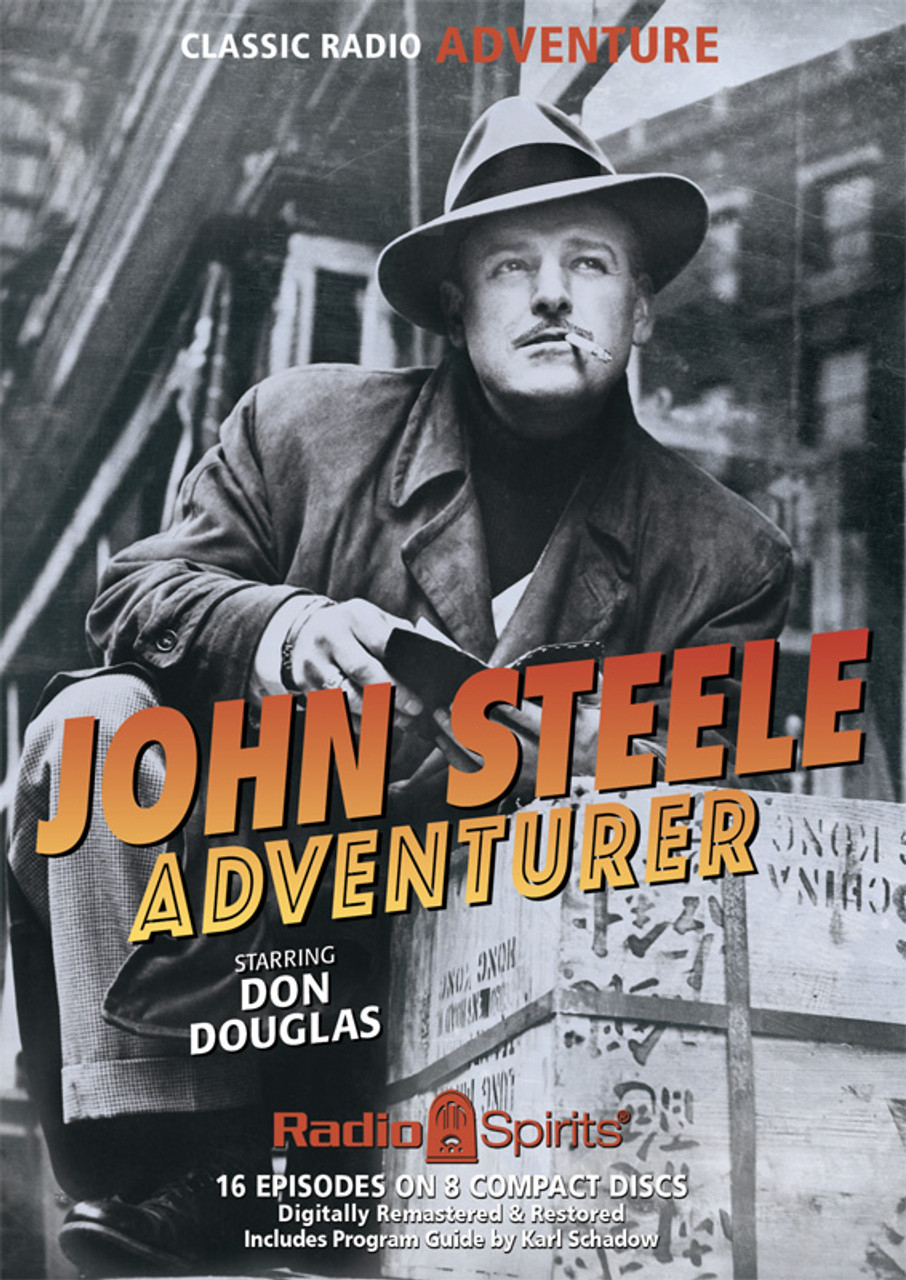 Radio Spirits' brand-new release of John Steele, Adventurer features today's birthday boy and you'll also hear John Larkin emoting on Dimension X: Adventures in Time and Space and the X-Minus One collections Countdown, Far Horizons, and Time and Time Again. There's more Larkin in our digital downloads store with the X-Minus One compendiums Archives Collection Volume One and Volume Two, plus our Gang Busters set Cases of Crime. Happy Birthday, John!