Posted by Ivan G. Shreve, Jr. on Aug 6th 2022
It couldn't have been easy for Jim Ameche, pursuing a radio career in the same manner of his famous brother Don. The man born James Amici in Kenosha, Wisconsin on this date in 1915 had achieved success in the aural medium just as his elder brother did, becoming quite well known in Chicago (particularly as the voice of Jack Armstrong). In the summer of 1937, Jim paid Don a visit in Hollywood, and someone suggested that the younger Ameche appear on Don's program, The Chase and Sanborn Hour. But that idea was quickly vetoed when the creative minds on the show posited that listeners might get the idea that a trick was being played on them since the two men's voices were so similar. Jim Ameche would have to wait until Don exited the program whereupon he took over the announcing chores for a few years.
Despite his similarity in looks, mannerisms, and acting ability to his more famous sibling, Jim Ameche thrived on their differences. In high school, Jim concentrated more on studying and became quite the debater (his team won a state medal) while brother Don was more interested in athletics. A tragic incident involving an automobile crash made Jim terrified of riding in a car until Don convinced him (pardon the mixed metaphor) to get right back up on the horse. And it was Don who phoned brother Jim from Chicago one day in July 1933 to inform his younger sibling that he needed to high-tail it out of Kenosha and get to the Windy City to audition for a role in a juvenile radio serial. That turned out to be good advice. Jim would play the titular role on Jack Armstrong, The All-American Boy from 1933 to 1938, with brother Don appearing on the show as "Captain Hughes." (They finally let Jim go when he stopped sounding as young as he once did when playing Jack.)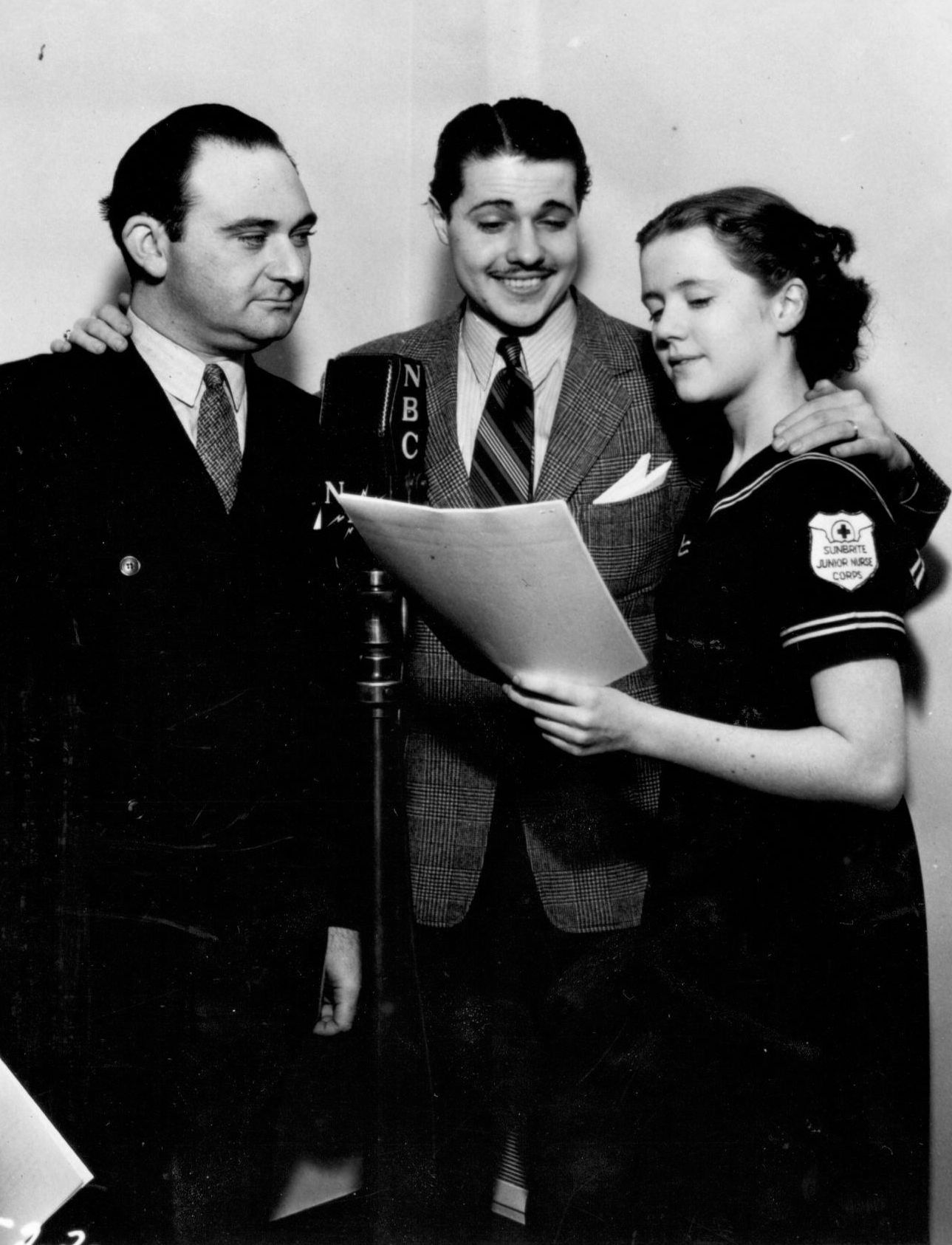 Jim Ameche then made his way to Hollywood and stayed busy in radio. One of his earliest and most high-profile duties was appearing (alongside actress Gale Page) on the Hollywood Playhouse, heard over NBC from 1937 to 1940. A dramatic anthology that featured such celebrity hosts as Tyrone Power, Charles Boyer, and Herbert Marshall, Jim and Gale took over the program as the stars in the summer of 1939 (while Boyer got a little R&R). The duo would return to their star turns briefly in November and December of 1939 and from July to October 1940, headlined the series with a Playhouse continuation in Promoting Priscilla. In January 1938, Jim Ameche took on the starring role of "Terry Regan" in the daytime serial Attorney-at-Law for a short time (Attorney would move to primetime in July as a summer replacement for Fibber McGee & Molly). Ameche also starred in the dramatic anthology series Grand Hotel and Win Your Lady about this same time.

Jim Ameche was the announcer on the musical variety series Here's to Romance from 1943 to 1945 and narrated Manhattan at Midnight. He hosted Broadway Matinee from 1943 to 1944, handled the announcing chores on The Charlie McCarthy Show and the popular daytime soap Big Sister, and was a featured player on Grand Marquee from 1946 to 1947. Other programs that Ameche appeared on include A Date with Jim Ameche, The Adventures of Ellery Queen, The Amos 'n' Andy Music Hall, Chesterfield Time, The First Nighter Program, Grand Central Station, Hollywood's Open House (as host), It Happened Here, The Kraft Music Hall, The Philip Morris Playhouse, The Saturday Morning Vaudeville Theatre, Show Stoppers, The Texaco Star Theatre, and Welcome Travelers (as announcer). Rounding out Jim's radio resume are Destination Freedom, The Hall of Fantasy, Listen America, The Lux Radio Theatre, Mail Call, The Mercury Summer Theatre, Suspense, This is Hollywood, and X-Minus One.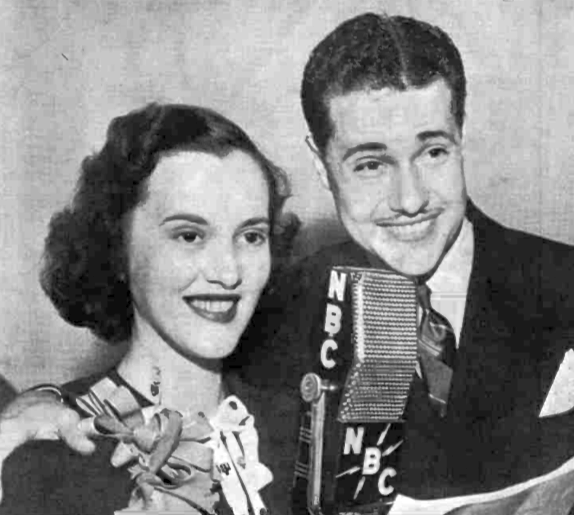 Jim Ameche's last major radio gig was as the star of The Silver Eagle, which aired over ABC from July 5, 1951 to March 10, 1955 and has been described by old-time radio historian John Dunning as "the last of the significant juvenile radio adventures." Jim portrayed "Jim West" (no connection to the character played by Robert Conrad on TV's The Wild, Wild West), a Northwest Mounted Policeman who tracked down evil doers with his trademark eagle-feather arrow. If the show had a slight Sergeant Preston of the Yukon vibe, it may be because the show was produced by James Jewell, who had worked at Detroit's WXYZ back in those halcyon Challenge of the Yukon days. Jim Ameche remained faithful to radio; he worked at stations in Los Angeles and Palm Springs in the late 50s and early 60s and would later become well-known as the afternoon announcer for New York's classical radio station WQXR. His voice sold Gibson wines and a popular series of LPs produced by the Longines Symphonette Society, "Remembering the Golden Days of Radio."

Unlike his Oscar-winning older brother Don, Jim Ameche's film career featured a brief appearance in 1957's The Story of Mankind—ironically, Jim portrayed "Alexander Graham Bell," a role that Don made famous in the 1939 biopic The Story of Alexander Graham Bell. Jim dabbled a little in local television, but pretty much remained a radio man, working in Tucson, Arizona (KCEE) until his death at the age of 67 in 1983.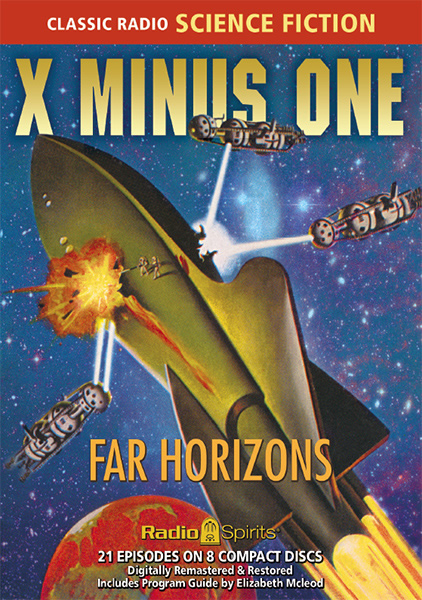 Jim Ameche introduces "Grey Flannel Armor" (01/09/58), the last show in the X-Minus One series and it's in the CD collection Far Horizons, available for purchase from Radio Spirits. You can also hear today's birthday celebrant on Homefront Charlie, a digital downloads collection of vintage Edgar Bergen-Charlie McCarthy broadcasts. Happy birthday, Jim!