Posted by Ivan G. Shreve, Jr. on Apr 5th 2023
Although Gale Storm had been appearing in motion pictures since 1940, the perky, bubbly thespian would not achieve true show business fame until June 16, 1952—the date that the situation comedy My Little Margie premiered on television screens. Margie was just supposed to be a summer replacement for the wildly popular I Love Lucy, but the unassuming little program starring Storm as Margie Albright, a free-spirited 21-year-old living in New York with her widowed father Vern (played by Charles Farrell, "star of 7th Heaven," as they joked on The Jack Benny Program), proved popular enough to continue for three additional seasons in the fall of that same year, moving to NBC-TV. Storm—born Josephine Owaissa Cottle (and you thought "Gale Storm" was an unusual name) in Bloomington, Texas on this date in 1922—declared she was finished with TV when My Little Margie was canceled…but there was still a little bit of life left in small screen Gale, as we shall soon see.

Gale Storm would never get to know her father. William Walter Cottle died when she was only 17 months old, leaving her mother Minnie a formidable challenge to raise five children on her own. To feed and clothe the Cottle clan, Mother Minnie took in sewing and then later opened up her own millinery shop in McDade, Texas. When that enterprise failed, the family moved to Houston. Young Gale attended Holy Rosary School in Houston and then Albert Sidney Johnson Junior High and San Jacinto High School. In addition to participating in high school dramatics, Storm excelled in dancing and ice skating. Two of her high school instructors encouraged Gale to enter a contest featured on the CBS Radio program The Gateway to Hollywood (this broadcast still survives, by the way!) and she succeeded in winning first prize: a one-year contract with the R-K-O movie studio. (It was on Gateway that Storm received her show business name, not to mention meeting the man who would become her husband in 1941: Lee Bonnell.)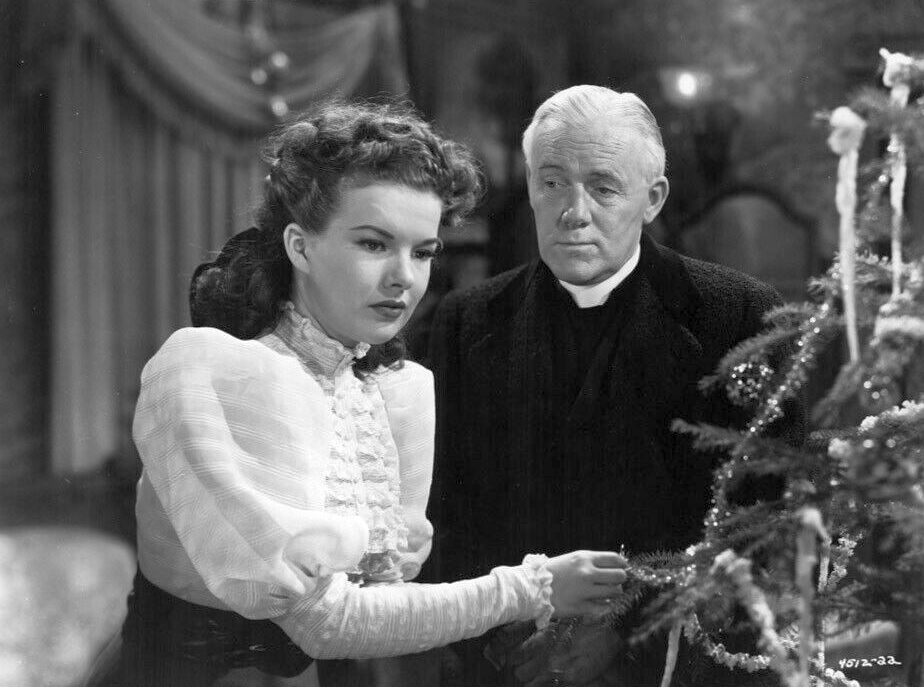 Gale Storm made her movie debut in 1940's Tom Brown's School Days, and her motion picture career was distinguished mostly by a series of second features and programmers. (Storm is remembered by more than a few B-Western fans as Roy Rogers' leading lady in three features: Jesse James at Bay [1941], Red River Valley [1941], and Man from Cheyenne [1942].) Among the interesting items on Gale's cinematic c.v.: City of Missing Girls (1941), Let's Go Collegiate (1941), Smart Alecks (1942; an "East Side Kids" vehicle), Revenge of the Zombies (1943), Swing Parade of 1946 (with the Three Stooges!), It Happened on Fifth Avenue (1947; a Yuletide classic), The Dude Goes West (1948; an underrated comedy-western that pairs Gale with Eddie Albert), and a trio of not-too-bad films noir—Abandoned (1949), The Underworld Story (1950), and Between Midnight and Dawn (1950). (Underworld Story is particularly worth the hunt, by the way.)

By the 1950s, Gale Storm had started making the transition to television with appearances on Hollywood Theatre Time and The Bigelow Theatre, with My Little Margie making her a solid small screen favorite. Margie finished up its final season in the Nielsen Top Thirty, and on radio the show was in the Top Ten. That's right: in an unusual twist, My Little Margie became a radio program (premiering on CBS on December 7, 1952) and it ran for the same length as its TV counterpart. Gale and TV father Charlie Farrell reprised their small screen roles in front of the radio microphones. The success of TV's My Little Margie was a shot in the arm to Gale Storm's recording career; she had a series of Top Ten records on the Dot label including I Hear You Knocking (her biggest chart success, a cover of an old R&B hit by Smiley Lewis), Teen Age Prayer, Ivory Tower, and Dark Moon.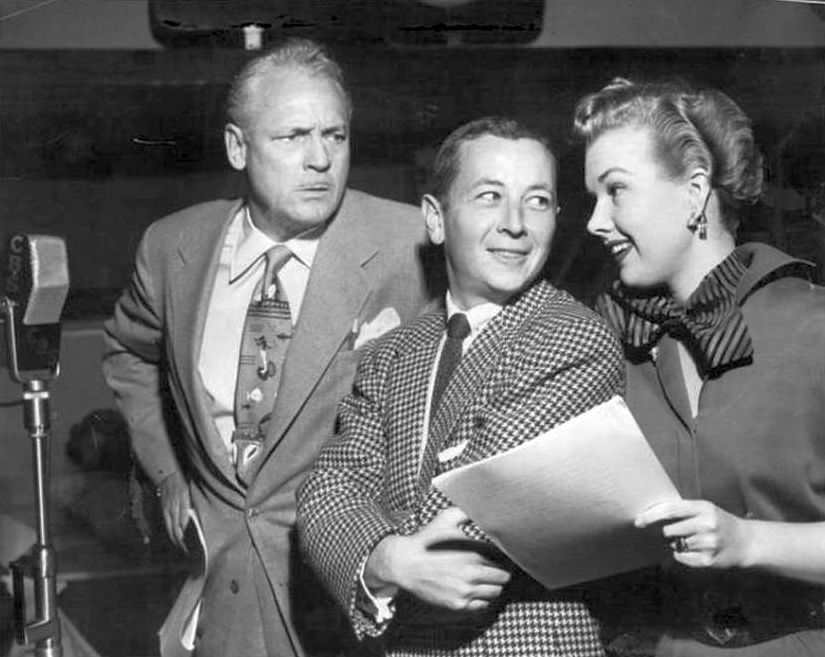 With the cancellation of My Little Margie, Gale Storm had planned to concentrate on her recording career and appearances on TV variety shows. But a writer named Lee Karson pitched to Gale the idea of a situation comedy in which her character would be the social director on a cruise ship. The cruise ship concept would allow the characters to play against a backdrop of different settings (in keeping with the travel itinerary) and as an added kicker, Storm could sing a musical number in every third episode. Gale was all in; the only thing she insisted on was having character actor Roy Roberts (who had made multiple appearances on My Little Margie) portray the ship's captain, and with the casting of ZaSu Pitts as her Ethel Mertz-like sidekick "Nugey," The Gale Storm Show: Oh, Susanna! (later changed to just Oh, Susanna! in syndication) left port for a four-year run: three seasons on CBS and its final season on ABC. (Incidentally, Storm named her daughter "Susanna" after her character on the show.)
Gale Storm had an impressive radio career besides making weekly trouble for Charles Farrell on My Little Margie, She made appearances on Big Town in that program's early days, and later made the rounds on The Casebook of Gregory Hood, Family Theatre, The Lux Radio Theatre, Screen Directors Playhouse, and Your Movietown Radio Theatre. With the cancellation of Oh, Susanna!, Gale cut back on her TV time mostly with appearances on variety shows fronted by Pat Boone, Garry Moore, and Dinah Shore and on popular programs like Burke's Law. Towards the end of her life, Storm could be seen on Donny and Marie and The Love Boat, and her last TV role was a guest shot on Murder, She Wrote in 1989. Although she battled personal demons in the 1970s (she revealed her struggles with alcoholism in her 1981 autobiography I Ain't Down Yet), she always made time for her fans via personal appearances—particularly at old-time radio and nostalgia conventions. Gale Storm passed away at the age of 87 in 2009.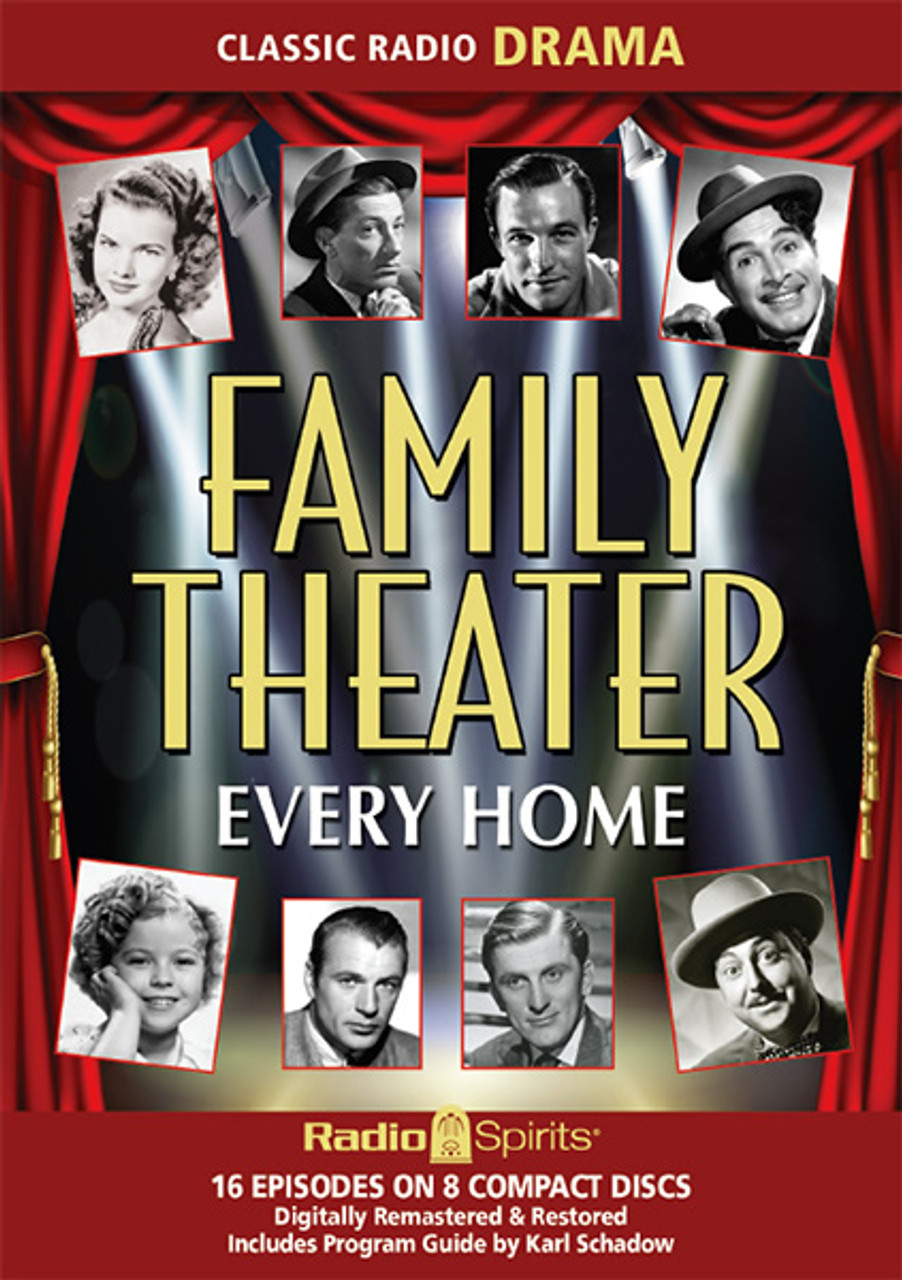 Two of Gale Storm's Top Ten hits, Why Do Fools Fall in Love and Ivory Tower, are available on the CD collection Heartbreak Hotel: Top 100 from our Radio Spirits store, with a third favorite, Dark Moon, available on American Bandstand: U.S. Top 100 5th August 1957. Our birthday girl is also the guest on "The Unsung Hero," a May 27, 1948 broadcast that's featured on Family Theater: Every Home. The Family Theater collection in our digital downloads store has two showcases by Gale Storm: "Last Run" (06/17/53) and "UFO" (10/13/54). Last—but certainly not least—Great Radio Sitcoms features an uproarious broadcast of the radio version of My Little Margie for your listening pleasure. Happy Birthday, Gale!