Posted by Ivan G. Shreve, Jr. on Feb 18th 2023
Here's a tidbit of interesting trivia for classic movie fans: you know character great Edward Arnold as the personification of fat cat businessmen in many a vintage film, notably the Frank Capra-directed You Can't Take It With You (1938), Mr. Smith Goes to Washington (1939), and Meet John Doe (1941). But wrap your head around this: when Arnold—born Gunther Edward Arnold Schneider in New York City on this date in 1890—got his start in "the flickers"...it was as a cowboy star! Ed joined the Chicago-based Essanay Studios in 1915 (home to Charlie Chaplin for a time) as an extra. He soon worked his way up to star in dozens of two-reel shorts before leaving the silver screen in 1919 to pursue stage work. By the early 1930s, Arnold was ready to resume film acting and did quite well for himself. His marvelous baritone voice would also be perfect for radio, as we shall soon see.

Born to German immigrants on the Lower East Side of New York, Edward Arnold developed a passion for the footlights when he appeared as "Lorenzo" in an amateur production of The Merchant of Venice. Arnold made his professional debut in 1907, appearing with Ethel Barrymore in Dream of a Summer Night. As previously noted, Ed gave motion pictures a try before returning to the stage in She Would and She Did and The Storm (both 1919), in addition to many other productions to follow. Among the successes Arnold appeared in were The Nervous Wreck (1923), Easy Come Easy Go (1925), and The Grey Fox (1928). Arnold was also in the cast of the 1927 revival of The Jazz Singer, in which he played second lead to the star, George Jessel.


Edward Arnold returned to "the talkies" in 1932 with the feature Okay, America! (1932) and soon after appeared in such movies as Three On a Match (1932), Afraid to Talk (1932), Rasputin and the Empress (1932), I'm No Angel (1933), Roman Scandals (1933), The Glass Key (1935), Meet Nero Wolfe (1936), Easy Living (1937), and The Toast of New York (1937). Arnold had one of his rare leading roles as the legendary "Diamond" Jim Brady in Diamond Jim (1935) (a role he would reprise in 1940's Lillian Russell) and also made a memorable impression as the melancholy lumberjack-turned-tycoon in Come and Get It (1936). These two films would come to define many of Arnold's feature film appearances as he excelled at playing authority figures (senators, bankers, judges) and amiable scoundrels. Somewhere along the way Ed figured out that he'd get much more work as a character actor (he was labeled "box office poison" in 1938, a distinction he shared with such notables as Fred Astaire, Joan Crawford, Marlene Dietrich, and Katharine Hepburn) if he decided to stop obsessing over his weight. He explained to an interviewer: "The bigger I got, the better character roles I received."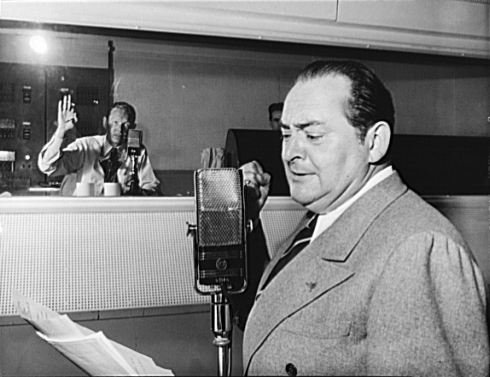 By the 1940s, Edward Arnold was one of the busiest actors in Hollywood, with such notable films as Johnny Apollo (1940), The Devil and Daniel Webster (1941), Johnny Eager (1941), Eyes in the Night (1942), Mrs. Parkington (1944), The Hidden Eye (1945), The Hucksters (1947), Command Decision (1948), and Take Me Out to the Ball Game (1949). As such, Arnold would often be called upon to reprise his motion picture roles on such radio programs as The Gulf/Lady Esther/Camel Screen Guild Theatre and The Lux Radio Theatre. From 1944 to 1946, Ed was a regular (as Mr. Reynolds, a lawyer) on The Charlotte Greenwood Show, an ABC Radio sitcom sponsored by Hallmark Cards. (OTR historian John Dunning summed up this program's merits by noting "Edward Arnold often laughed louder than the audience.") Arnold later hosted radio's Secret Mission and The Hallmark Hall of Fame in the 1950s.

The radio series with which Edward Arnold was most identified, however, was Mr. President—which premiered over ABC on June 26, 1947 and ran until September 23, 1953. Created by Robert G. Jennings, the format of President required Arnold to portray a different Commander-in-Chief each week, with the series' gimmick being that said President wasn't identified until the final minutes of each program. Ed made no bones about the fact that each occupier of the Oval Office was "all Edward Arnold, or else there'd be no guessing game on the show." Despite this handicap, Mr. President was a well-done series with scripts written by Jean Holloway and Bernard Dougall and appearances from radio thesps like Betty Lou Gerson (as "Miss Sarah," a sort of generic secretary to the President), Lurene Tuttle, Bea Benaderet, Hans Conried, Parley Baer, and Joseph Kearns.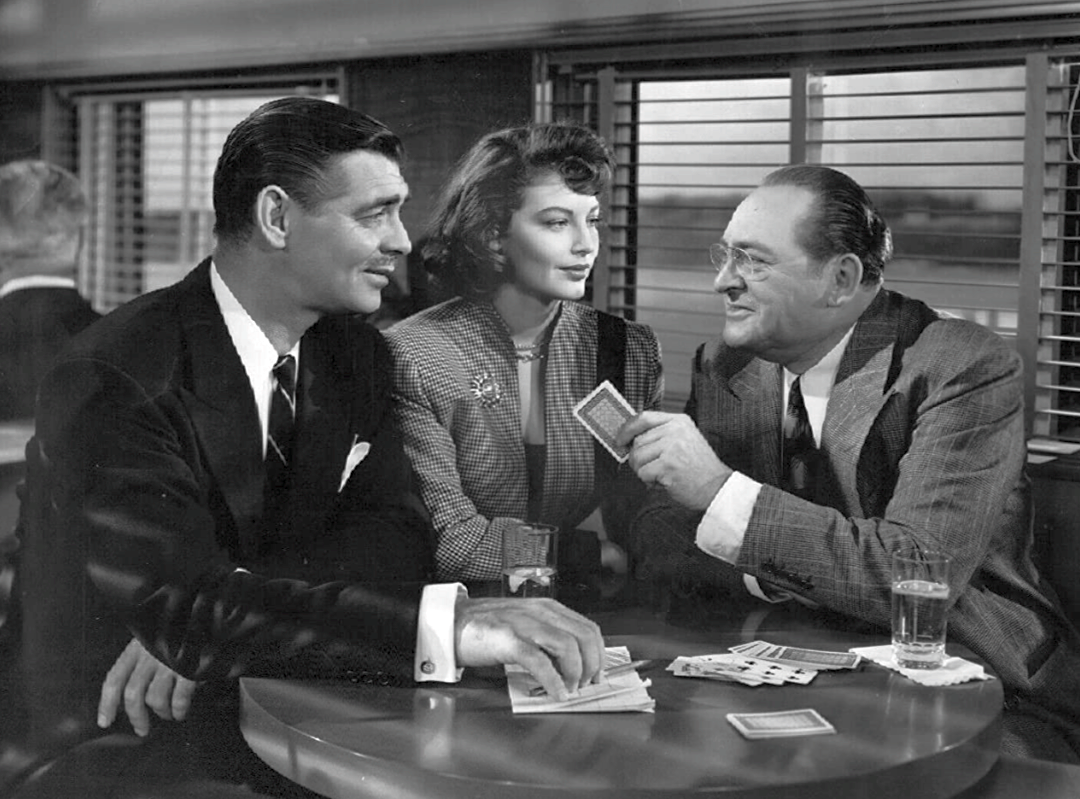 Other items from Edward Arnold's radio resume include The Bill Stern Colgate Newsreel, The Bob Hope Show, The Cavalcade of America, The Chase and Sanborn Hour (also The Edgar Bergen & Charlie McCarthy Show), Command Performance, Good News of 1940, The Hallmark Playhouse, The Kraft Music Hall, The March of Time, Repeat Performance, The Rudy Vallee Show, The Sealtest Variety Theatre, Suspense, The Theatre of Romance and The Victory Theatre.

Edward Arnold continued to appear in feature films in the 1950s, with vehicles such as The Yellow Cab Man (1950), Annie Get Your Gun (1950), Belles On Their Toes (1952), City That Never Sleeps (1953), and Living It Up (1954). Arnold had also started to make inroads on television with appearances on Climax!, The Ford Television Theatre, and The General Electric Theatre and as host of Your Star Showcase in 1954. Ed passed away at the age of 66 from a cerebral hemorrhage shortly before the release of one of his last feature films, The Ambassador's Daughter, in 1956.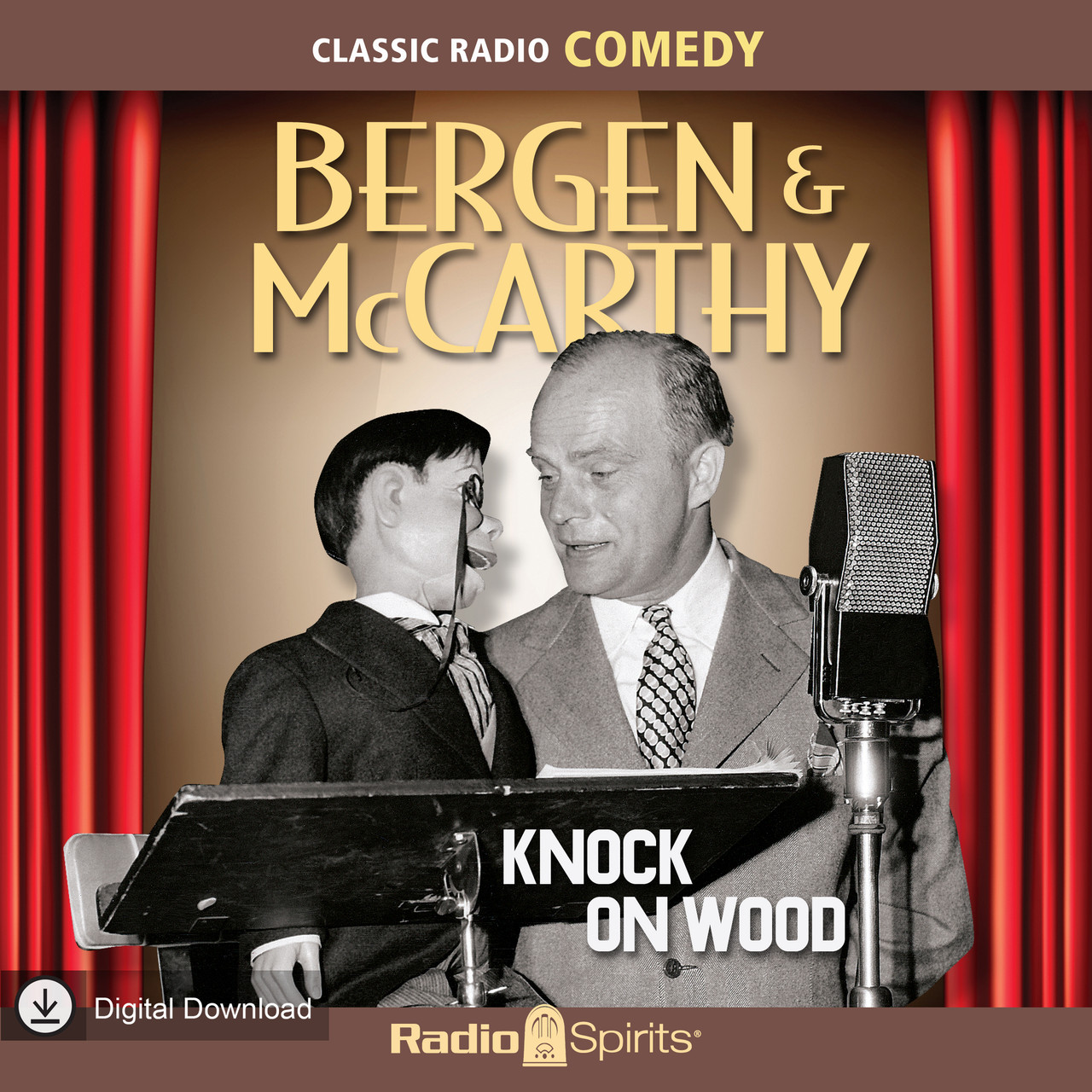 Despite gracing so many memorable movies, Edward Arnold never garnered any Oscar nominations during his motion picture career. A shame. But we're indeed fortunate that you can revel in the delights of his appearance on a November 15, 1942 broadcast of The Edgar Bergen & Charlie McCarthy Show, which you'll find in the collection Knock on Wood in Radio Spirits' digital downloads store. In addition, Mr. Arnold is in the spotlight on "radio's outstanding theatre of thrills" in the Suspense episode "Account Payable" (10/13/49) on Suspense at Work. Happy Birthday, Ed!