Posted by Ivan G. Shreve, Jr. on Feb 9th 2023
With the competition from that problem child called television and the government-enforced breakup of their production and distribution monopolies, the motion picture industry started to take a financial beating in the late 1940s and early 1950s. This prompted folks in the movie acting profession to look toward radio (not yet on life support) for a weekly paycheck, with stars like Alan Ladd (Box 13), Humphrey Bogart and Lauren Bacall (Bold Venture), and Dana Andrews (I Was a Communist For the FBI) finding that financial boost working on syndicated radio programs tailored to their talents. In addition, the major networks got into creating programs for Hollywood stars: Sydney Greenstreet was the big draw (pardon the pun) on The New Adventures of Nero Wolfe and Joel McCrea fought lawbreakers on Tales of the Texas Rangers. There was also Dangerous Assignment, which starred the man born Waldo Brian Donlevy in Cleveland, Ohio on this date in 1903 (other sources such as various internet sites place his date of birth as 1901 and Ephraim Katz's The Film Encyclopedia declares a birth date of 1899).
It would appear that Brian Donlevy (or possibly a Hollywood press agent) liked to embellish a bit with his biographical history in the same manner as, say, Orson Welles. There are sources that claim he was a son of the auld sod, born in Portadown, Ireland, and that his parents brought him to the U.S. when he was ten months old. A 1939 edition of The Sheboygan Press (the Donlevy family eventually settled in Wisconsin) states that his mother (Rebecca Parks) and father (Thomas) were married in Massachusetts in 1902 so that would put the kibosh on the 1899/1901 years of Brian's birth. It is true that the young Master Donlevy enlisted in the Army while still a youngster (either thirteen-and-a-half or fourteen-and-a-half…but with his parents' permission) and did serve on the front lines in Europe briefly until he contracted diphtheria and was sent back to Wisconsin. (Brian also served under General John J. Pershing while Pershing was on the hunt for Pancho Villa. That much is true. However, the assertion that Donlevy was in the Lafayette Escadrille is not.)
The portion of Brian Donlevy's history that has him attending the U.S. Naval Academy in Annapolis is also true, though he was there for less than a year. He moved to New York City while a young man and became a male model for Arrow Collar ads. Once in the Big Apple, he started acting in plays and landed a small part in the Broadway production of What Price Glory? in 1924. He followed that success with a hit musical, Hit the Deck, in 1927. Donlevy extended his acting experience in a few silent films produced at that time—Damaged Hearts (1924), School for Wives (1925), and A Man of Quality (1926), among others. While he would continue making motion pictures (in the occasional uncredited role or small parts in shorts), Brian really started to focus on his stage career. Among his Broadway triumphs: Rainbow (1928), Up Pops the Devil (1930-31), and Society Girl (1931-32). His final Broadway turn was in Life Begins at 8:40, a production in which he appeared with legends Ray Bolger and Bert Lahr. Upon learning that both men had been signed to make motion pictures, Brian reasoned that he'd "take a crack too."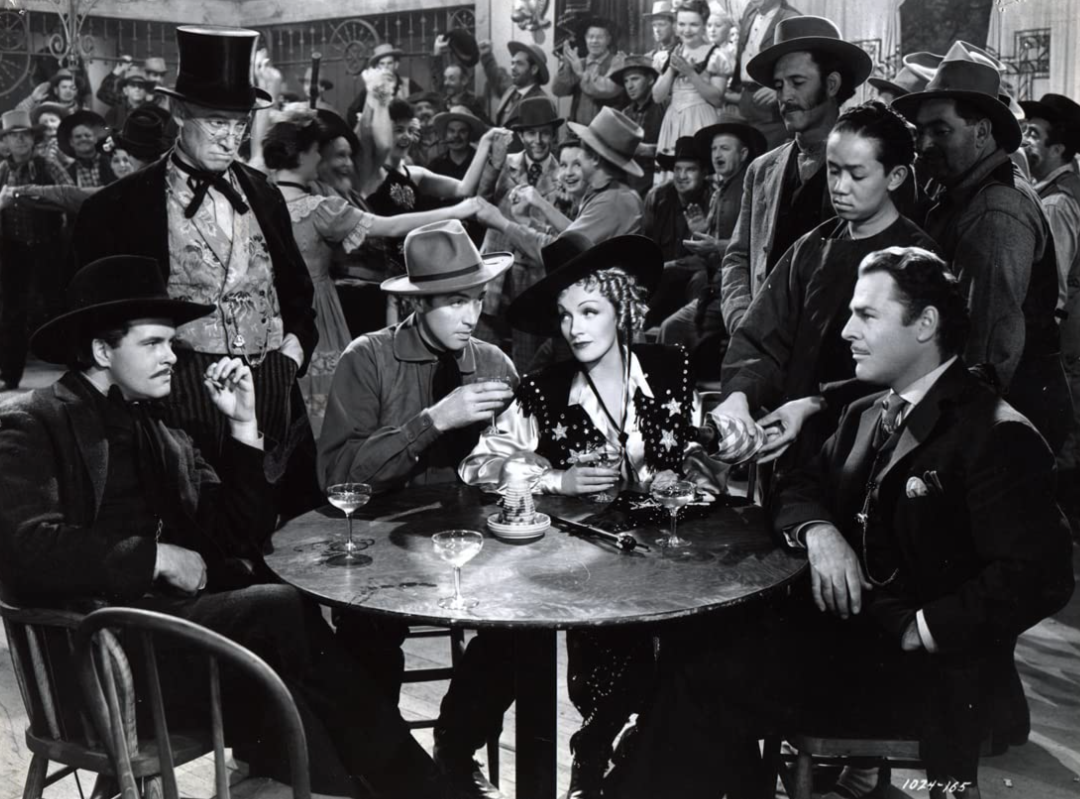 Brian Donlevy did extraordinarily well once back in Tinsel Town: he snagged a nice part in Barbary Coast (1935), and later appeared that same year in Another Face and Mary Burns, Fugitive. The following year found him playing the heavy in Eddie Cantor's Strike Me Pink. Donlevy did quite a few programmers, notably Human Cargo and Crack-Up (both 1936), but occasionally scored roles in "A" productions like This is My Affair (1937) and In Old Chicago (1938). 1939 was a big year for Brian; he appeared in six motion pictures including Jesse James, Union Pacific, Allegheny Uprising, Destry Rides Again, and the film that garnered him his only Academy Award nomination (for Best Supporting Actor), Beau Geste. (Donlevy was memorable as the sadistic martinet Sergeant Markoff.)
The following year would also provide Brian Donlevy with another exceptional film role, that of a down-and-out tramp who eventually becomes a state's governor in The Great McGinty (1940). He'd reprise that role in another film helmed by McGinty director Preston Sturges, The Miracle of Morgan's Creek (1944), but his turn in McGinty allowed Donlevy to "soften" his onscreen image and play likable tough guys. Among the classics Brian appeared in throughout the 1940s: Brigham Young (1940), I Wanted WIngs (1941), Wake Island (1942), The Glass Key (1942), Hangmen Also Die! (1943), An American Romance (1944), Canyon Passage (1946), Kiss of Death (1947), A Southern Yankee (1948), Command Decision (1948), and Impact (1949).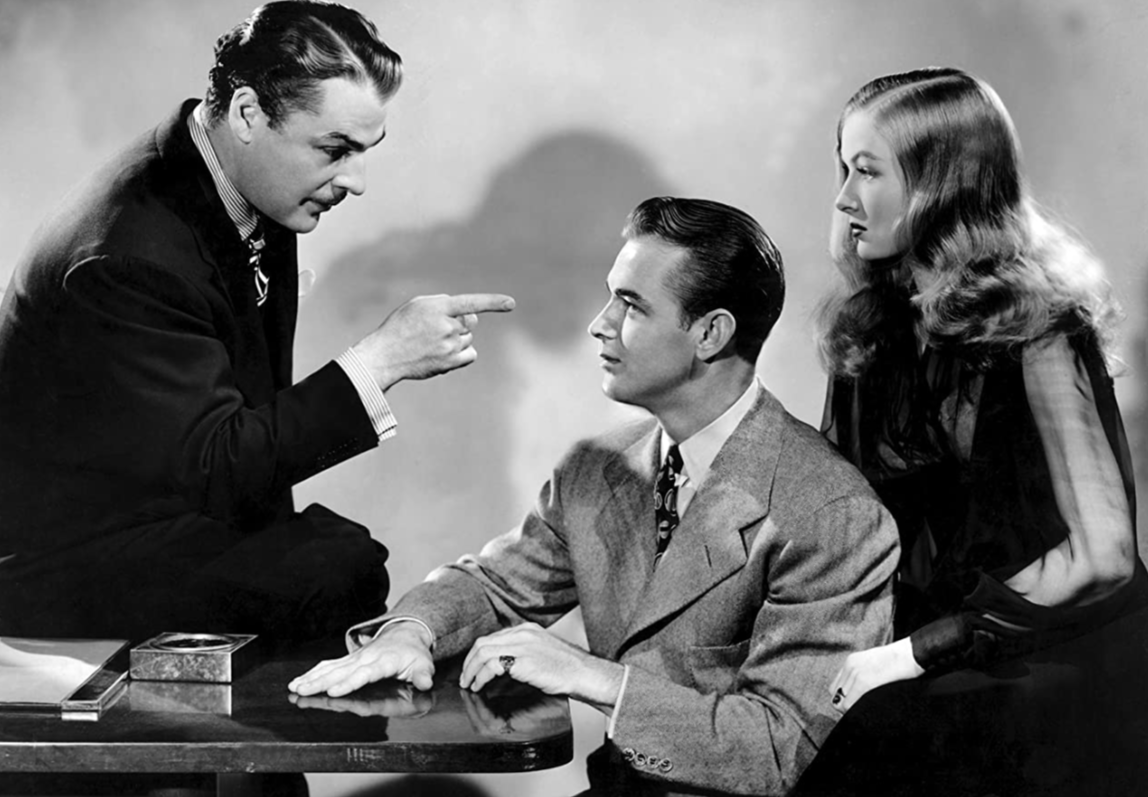 Brian Donlevy's popularity on the silver screen naturally led to exposure on the radio airwaves, with the actor frequently called upon to reprise his film roles on such programs as The Lux Radio Theatre and The Gulf/Lady Esther/Camel Screen Guild Theatre. Brian made the rounds on such series as The Academy Award Theatre, The Cavalcade of America, The George Burns & Gracie Allen Show, Hollywood Star Time, The Philco Radio Hall of Fame, The Radio Reader's Digest, The Sealtest Variety Theatre, The Silver Theatre, and Suspense. (There are no surviving broadcasts, but according to historian John Dunning Brian played the role of "Dr. Benjamin Ordway" on Crime Doctor from its first West Coast broadcast on November 8, 1942 to January of 1943.) Donlevy's longest-running weekly radio gig was on the previously mentioned Dangerous Assignment; as globetrotter Steve Mitchell, the actor engaged in espionage and intrigue for an unnamed government agency from July 9, 1949 to July 1, 1953.

While continuing to appear in movies like Shakedown (1950), Kansas Raiders (1950), Hoodlum Empire (1952), and The Big Combo (1955; Donlevy's character is "rubbed out" in a death scene you won't forget anytime soon), Brian Donlevy brought Dangerous Assignment to the small screen for a season, reprising his starring role (with Herb Butterfield also along as Steve Mitchell's government boss). Brian would be the only actor to play Nigel Kneale's "Professor Quatermass" in two films, The Quatermass Xperiment (1956) and Quatermass 2 (1957) (though Kneale never really cared for Donlevy's interpretation). By this point in his career, Donlevy had settled for the career of a character actor and did first-rate work in films like A Cry in the Night (1956), Cowboy (1958), and Never So Few (1959). (Brian also made more than his share of clunkers; we still haven't forgiven him for How to Stuff a Wild Bikini [1965].)

With the success of the TV version of Dangerous Assignment, Brian Donlevy made ample time for small screen roles. He performed on anthology programs like Robert Montgomery Presents and The Ford Television Theatre and guested on favorites like Family Affair, Perry Mason, Rawhide, The Texan, and Wagon Train. Donlevy's cinematic swan song was 1969's Pit Stop; he developed throat cancer in 1971 and died the following year.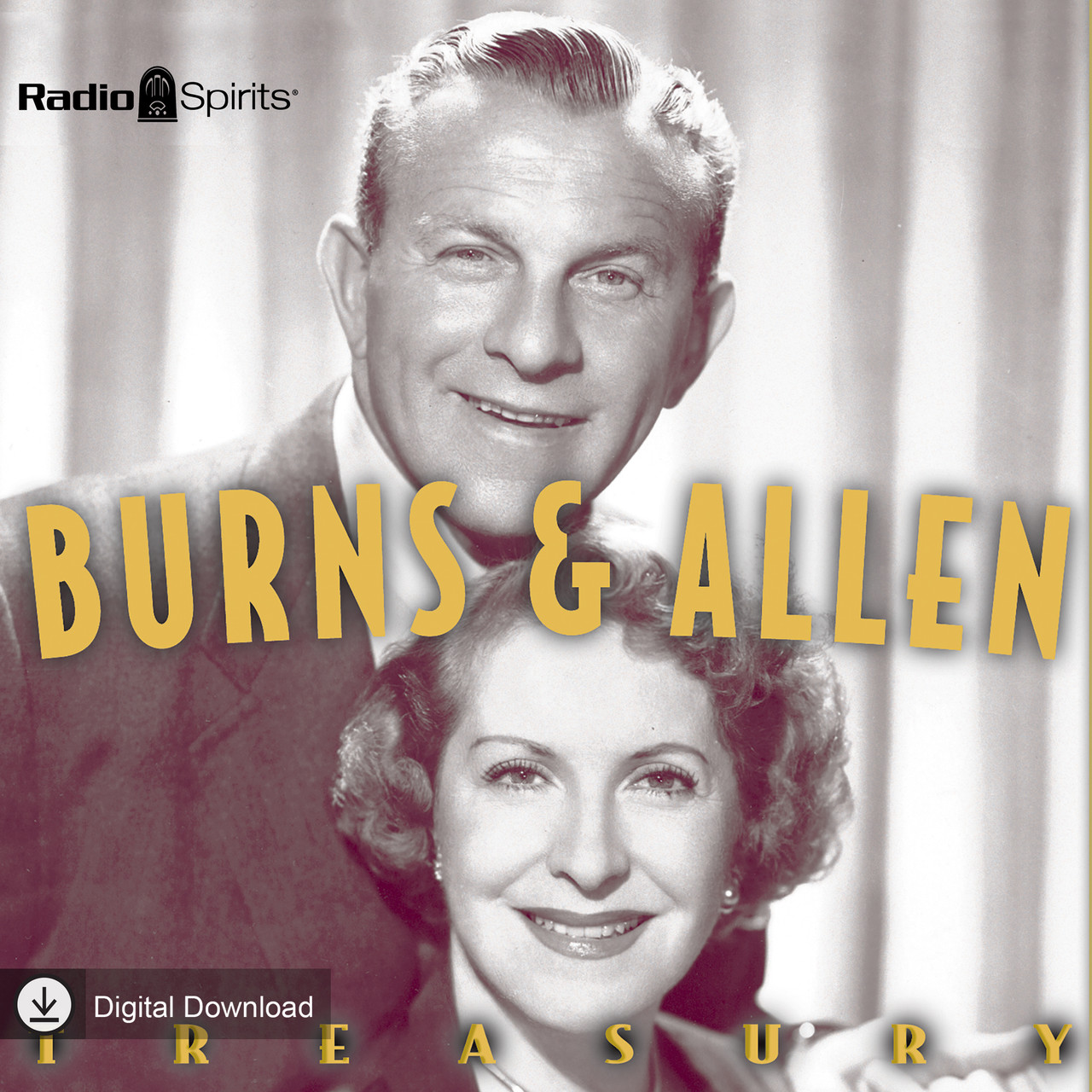 Brian Donlevy figures in two Radio Spirits Suspense collections. In Beyond Good and Evil, the actor emotes on "Out of Control" (03/28/46) and One Way Street features today's birthday celebrant as the star of "Lazarus Walks" (10/31/46). In our digital downloads store, there's more of Mr. Donlevy on "radio's outstanding theatre of thrills" in the Suspense set Around the World ("The Black Path of Fear" from August 31, 1944) and he makes himself to home at the Burns house in a September 14, 1943 outing featured on the George & Gracie Treasury compendium. Happy Birthday, Brian!