Posted by Ivan G. Shreve, Jr. on Mar 25th 2023
It may have been the underrated Wyllis Cooper who was responsible for creating the classic radio horror Lights Out…but when Cooper left the program in 1936 for a writing career in Hollywood, Arch Oboler stepped in and quickly put his personal stamp on the series. Many of Lights Out's most memorable broadcasts—"Cat Wife," "Chicken Heart," "Revolt of the Worms," etc.—sprang from the fertile imagination of Oboler, who always stressed that his scripts addressed the inner horrors of every man and woman. Oboler would soon be recognized for his stream-of-consciousness technique, not to mention his innovative use of sound effects and sharp, realistic dialogue.

By 1938, however, Oboler began to realize that no horror he created could match that of Adolf Hitler, and he was anxious to confront the Nazi menace through the power of his pen. He turned Lights Out over to NBC Chicago staffers and embarked on a project that premiered on this date in 1939. "The Ugliest Man in the World," was the first of many broadcasts that aired under the title Arch Oboler's Plays.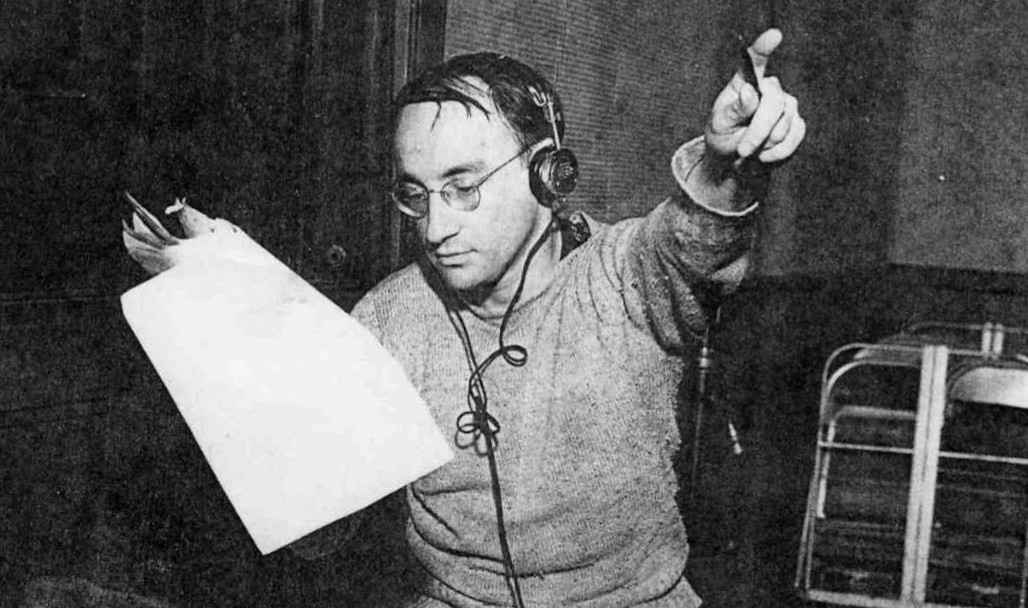 Arch Oboler's Plays, as Oboler would reminisce in his book Oboler Omnibus, was "a young writer's dream." Arch also classified the program as "the first series of varied radio plays ever given to the works of one radio playwright." The series was eclectic enough to allow Oboler to be anti-Nazi one week, and then the following week indulge in the kind of writing that had become his stock-in-trade on Lights Out. Arch Oboler's Plays was a sustaining program on NBC, so the budget on the show necessitated that its creator depend on inexpensive radio talent like Raymond Edward Johnson and Betty Garde, who worked for the princely sum of $21 per show. Oboler was getting a good deal with this frugality, however; the performers were tried-and-true, and he didn't have to deal with any Hollywood egos from big-name celebrities.
The reputation of Arch Oboler's Plays was such, however, that it wasn't long before the toast of Hollywood began asking Oboler if they could do the show. Celebrities such as Katharine Hepburn, Joan Crawford, and Ronald Colman made appearances. One of the series' best broadcasts, an adaptation of Dalton Trumbo's "Johnny Got His Gun," featured a bravura performance from James Cagney. Arch Oboler's Plays ran one calendar year before departing for the wings. NBC believed that the show did better in Europe than in America, which was still fiercely debating its isolationism in the years leading up to WW2.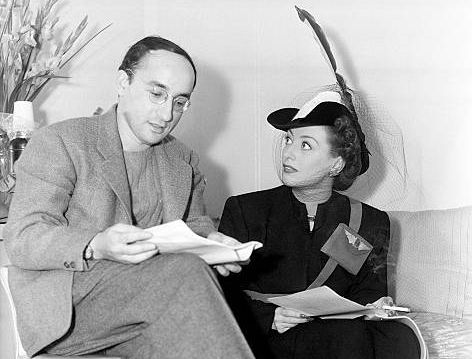 Arch Oboler moved on with several follow-up series, including Everyman's Theater, Plays for Americans, and Everything for the Boys. Much of what the playwright wrote at this time was done gratis in service to the government, so Oboler revived Lights Out in the fall of 1942 to make certain he was able to keep groceries in the pantry. April 5, 1945 marked the return of Arch Oboler's Plays as a sustaining 26-week series on Mutual, and the show demonstrated that Arch hadn't lost his touch as he created new productions that still resonate with audiences today, like "The House I Live In," "Night," and "Parade." (Oboler also revived a few of the productions that he had done during Plays' original NBC run.) The writer-director used a mix of big Hollywood names (Raymond Massey, Greer Garson) and radio stalwarts (Elliott Lewis, Lurene Tuttle) before Plays bowed out on October 11, 1945. Arch would take one more stab at reviving Plays in 1964, with a syndicated series of new productions of scripts from the original program.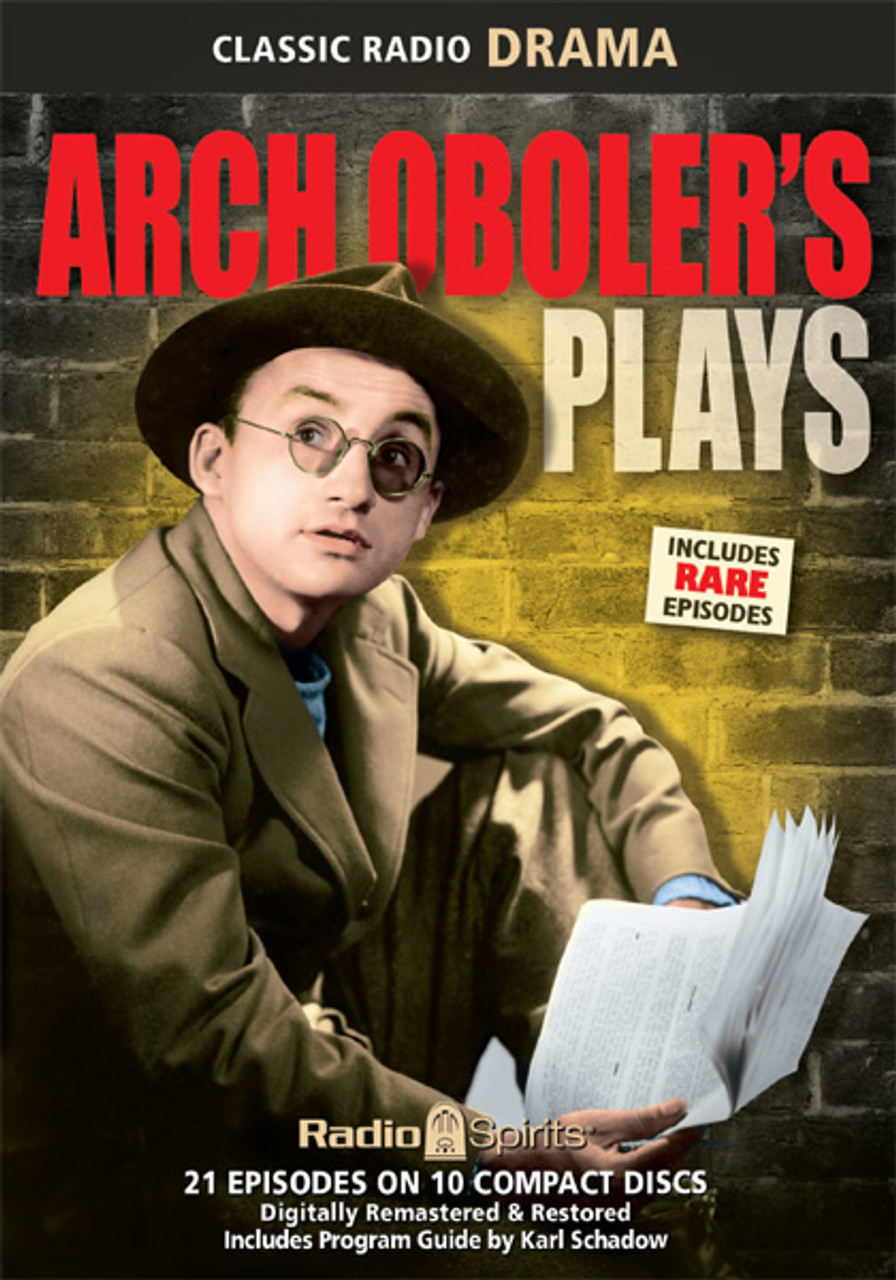 The Radio Spirits release of Arch Oboler's Plays spotlights broadcasts from all three runs of the series and features the creme de la creme of the program, including "Johnny Got His Gun" (which is also available on our digital downloads release, Radio Classics: Selected by Greg Bell). In addition, Great Radio Science Fiction contains two Plays broadcasts: "The Truth" (01/13/40) and "Rocket from Manhattan" (09/29/45). Happy anniversary to an exemplary example of just what "the power of radio" could accomplish!